This is my entry for the #monomad challenge
I think it's time again to enter another round of the monomad challenge! It has been a long time ago for me! But I really don't know why, because many of my pictures do very well in black and white!
This one is all about a very old and a very big spiral staircase! One of the biggest and one of the oldest I have seen! I came across this castle during my trip trough France! I think I have seen it on Instagram ore some travel related program! But this big castle was on route to Spain and of course I wanted to visit it! And an additional advantage was that I was aloud to spend the night in my camper van over there!
This is an exceptional double spiral (helix) staircase! And they think it's a possibility that the design is based on a design by Leonardo da Vinci. But that has never been proven.
I think it looks exactly like something that have could been designed by him!
What doe you think? If you look trough the window in the center column, you are looking into the other staircase! See how massive it really is?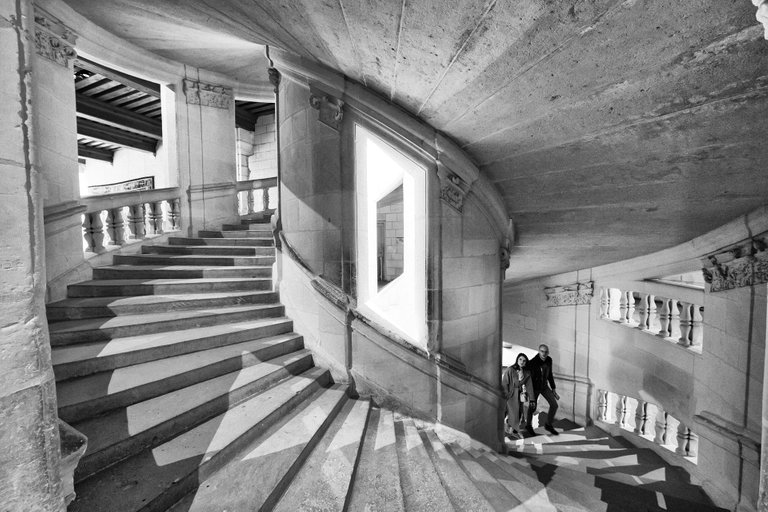 I always try to include some people in my pictures! That is that you can see the scale of the building way better! This is the outside of the staircase! If you look closely, you can see it's a double staircase!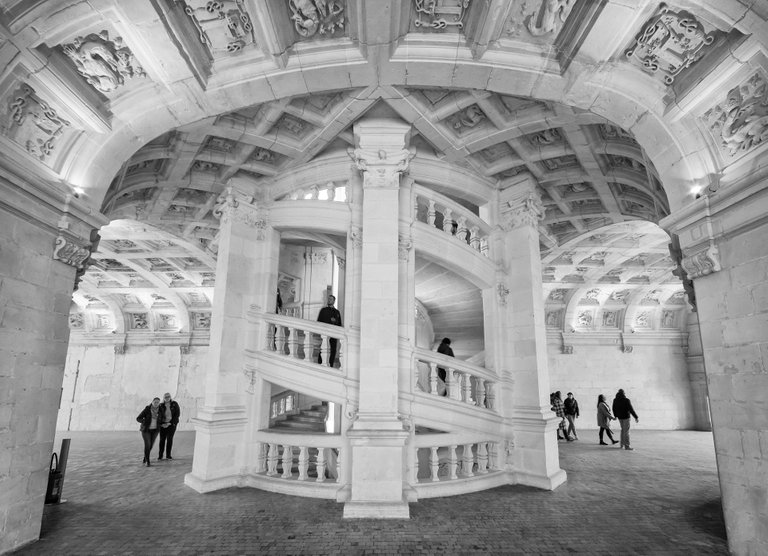 There are always children running! To bad I couldn't capture here in the foreground where there is more light! But I love the movement of the kid!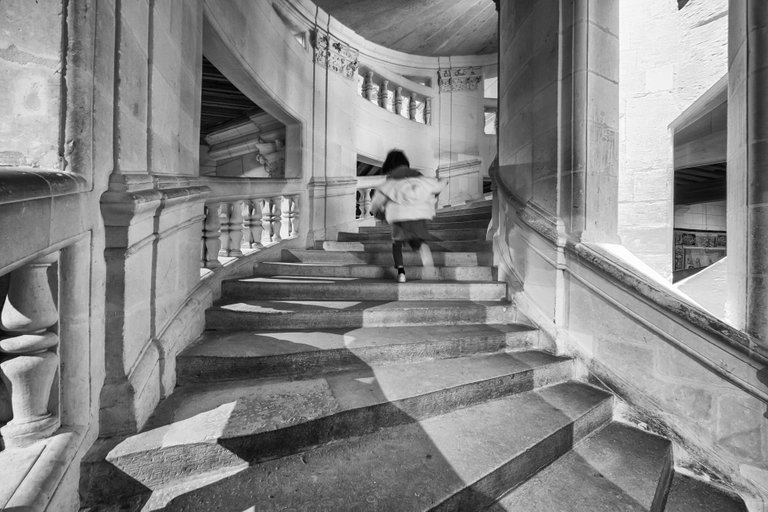 And if the model is walking, it is also cool if you can capture the pose that it looks like the person is moving!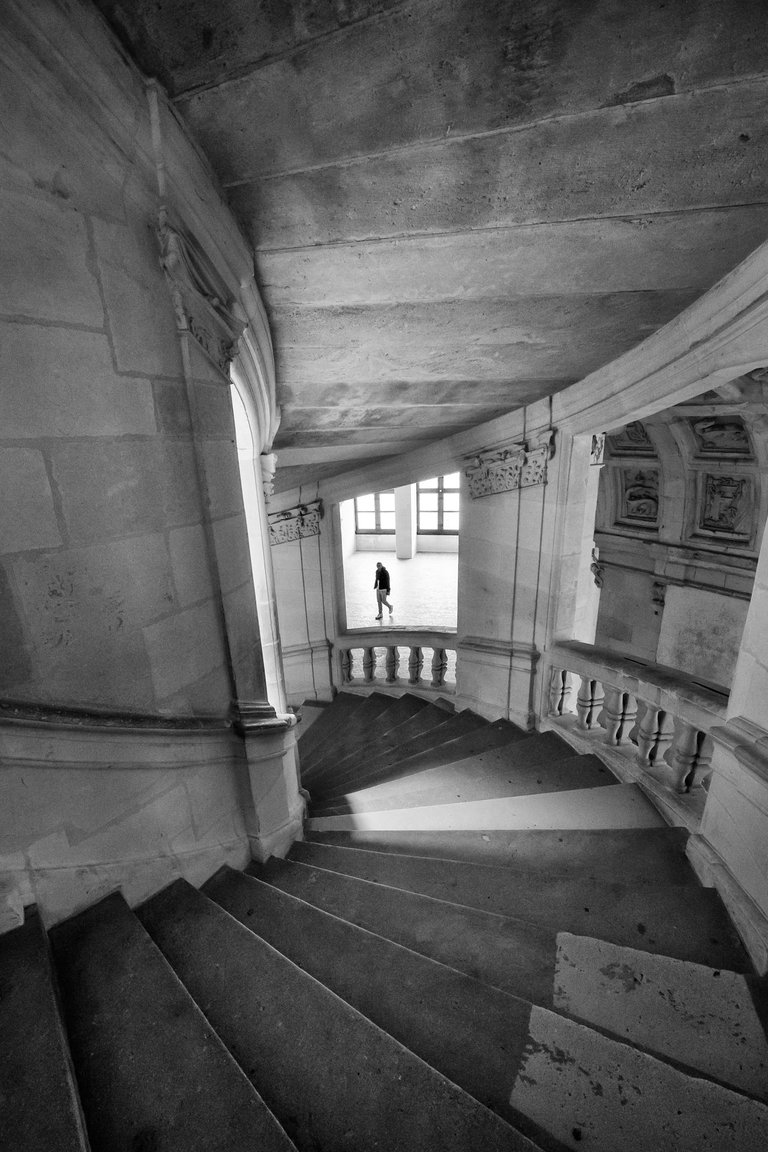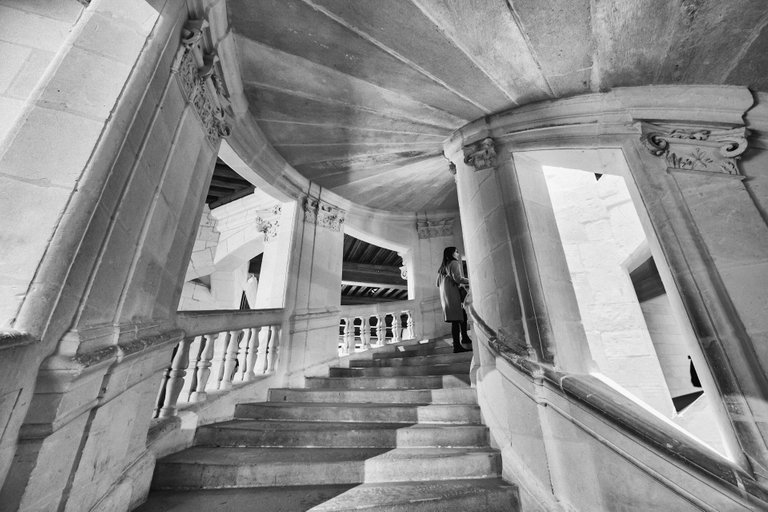 I love these see trough shots! Those people have no clue that they are part of my picture!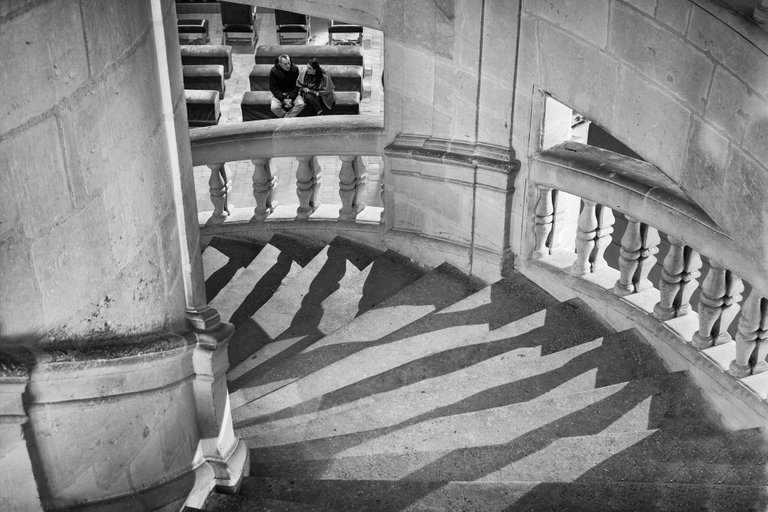 Without people it's beautiful to!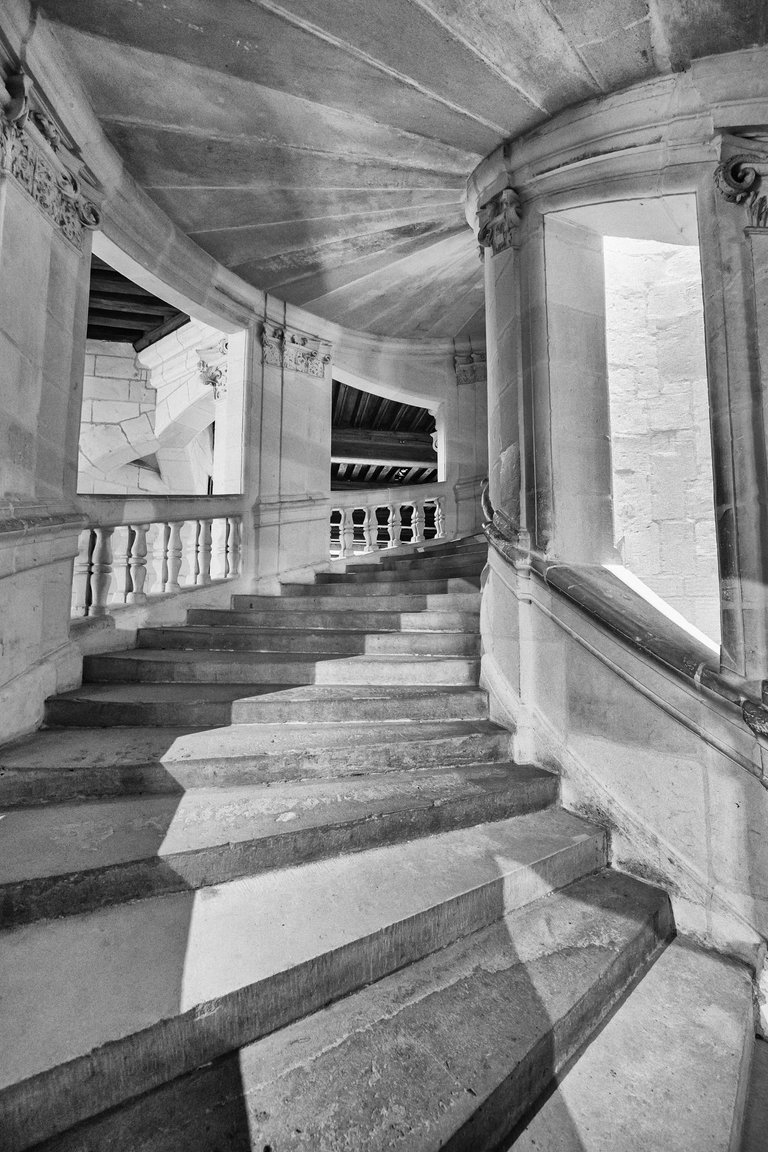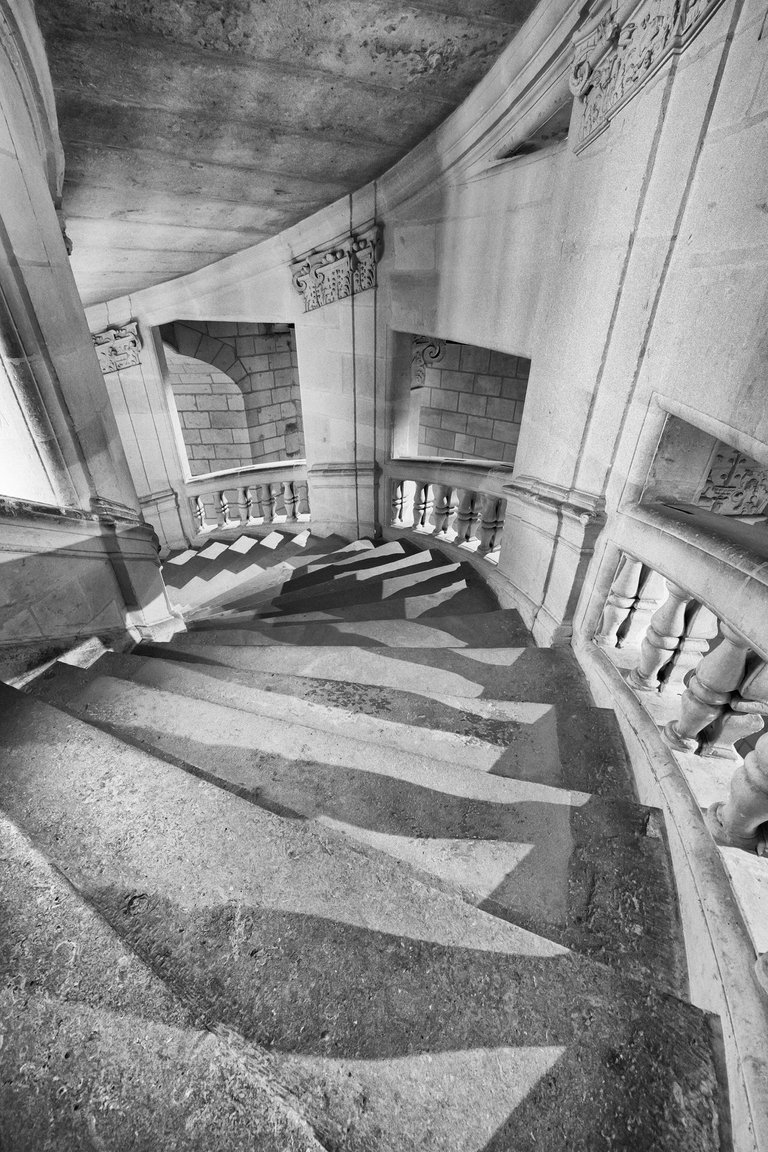 This is the center column! Trough the windows you can look to the other side of the staircase and it provides more light in the staircases! In the top is a big lamp nowadays but I really don't know how they have lit it up back then! I was to busy taking pictures instead of reading the signs! It is possible to take a digital audio tour! But that includes a tablet where you can scan QR codes with, and witch is playing some clips! But I had my hands full with camera gear so i didn't took that tour!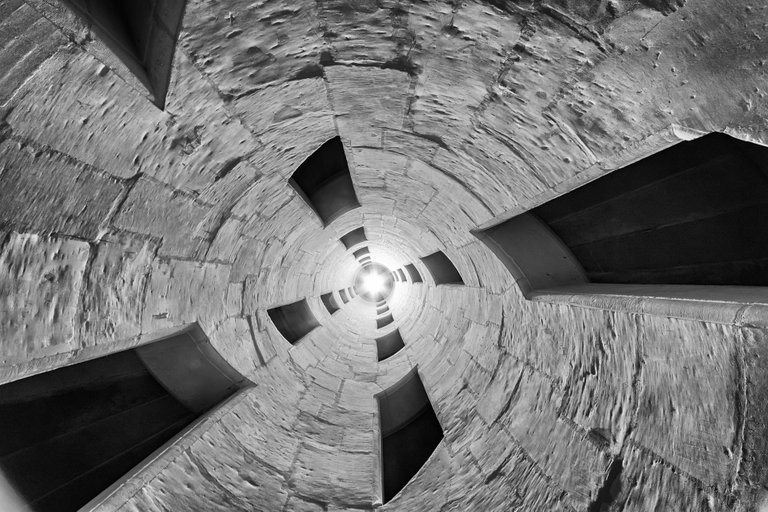 ---
---