ROUND 119 SHOW ME A PICTURE OF BIRD/S
The announcement of this round contains a picture of owls! That is a bird that I really want to have in front of my camera more often! But because they are nocturnal animals, I have never really succeeded! I did had them in front of the lens but never really that good.
But I have had other birds of prey in front of the camera, such as this young buzzard! I was driving my car, as I call it, trough out the green dessert of the Netherlands! That is also called the green hart of the Netherlands! It's sounds beautiful, and I admit, some places are very beautiful, but the vast majority here is green grass for the livestock industry! And because of the intensity of the farmers here, there is not much nature around! It is a lot of perennial ryegrass with few plants or flowers growing in between it! Because animals don't eat flowers and other plants, farmers don't want them here!
So the highest point in those field are gates in between plots of land, so that's the best lookout point of these animals! When i past by one of those gates I immediately stopped the car, pointed out my camera and start shooting! The first picture I took she/he stayed in place but the second pictures she/he was ready to go and the third picture was an empty post! It when so quickly!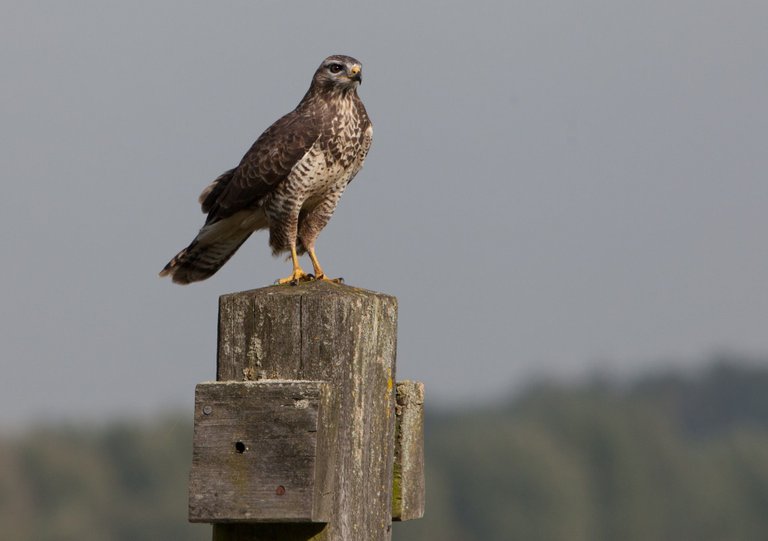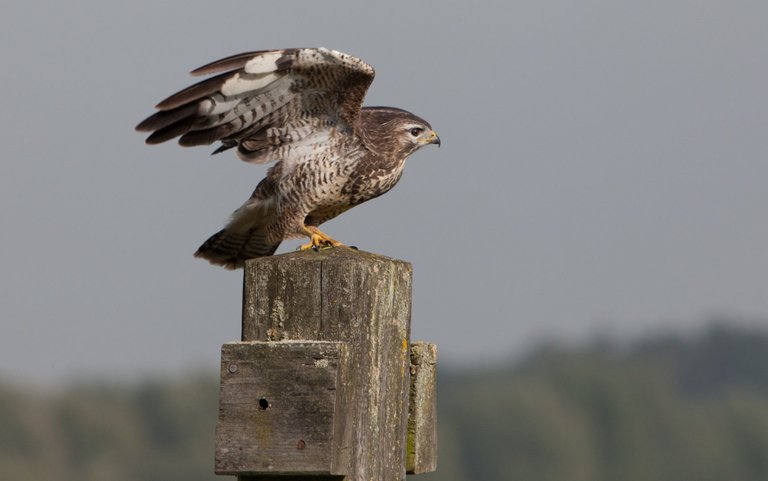 VCan any buddy tel me if this is a male ore female?
---
---