POB Photocontest Houses! Playing wit Ai in Adobe PS!
This is a cool subject for a photography contest! Because it will show us all kinds of houses around the whole world! Not just the scenic locations of all those "instagrammeble" places or all those touristic attractions!
I was working on a project of a costumer last year! They wanted some pictures of there home town Overschie, just as it was! And I couldn't get the next picture out of my mind!
This because of the turned around Dutch flag on one of the houses! It is an international call sign of distress because I took this photo during the farmers protests! I tough it didn't represented the whole town but I couldn't remove it because it was not my flag! I tried to remove it in photoshop but I am not good at that at all!
Until I downloaded the new Ai beta version of photoshop last week. And one of the first pictures that crossed my mind to edit was this picture!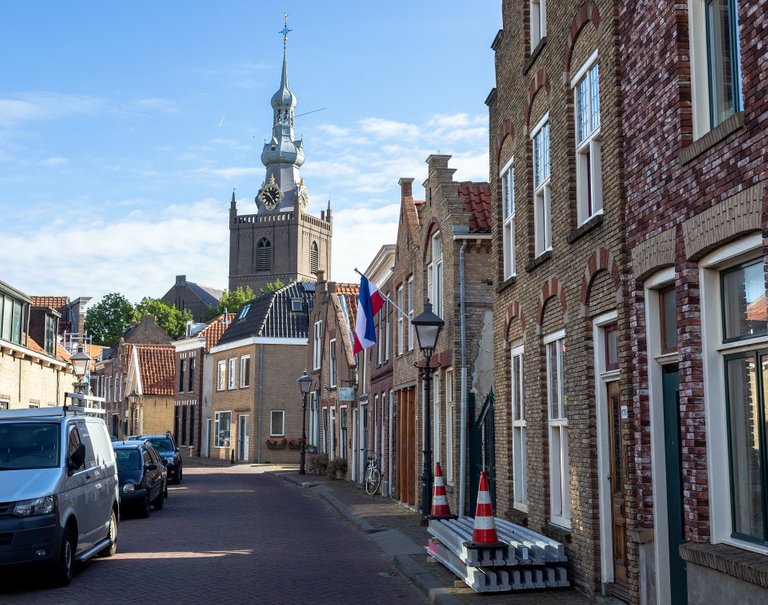 This is how many of the Dutch city's and villages are! Small streets with small pre-WW2 build houses and old light posts! Old stone pavements and small walking path in front of the houses!
Al surrounding a local church, who stands proud above all the buildings! Usually churches were the highest buildings in a town! You see where the money went! That was not a cheap building in those day's!
But back to Ai, I needed to replace the flag! And so I did! In the mean while I thought, how beautiful would it be to hang a nice flag on top of the church tower! So I also did that.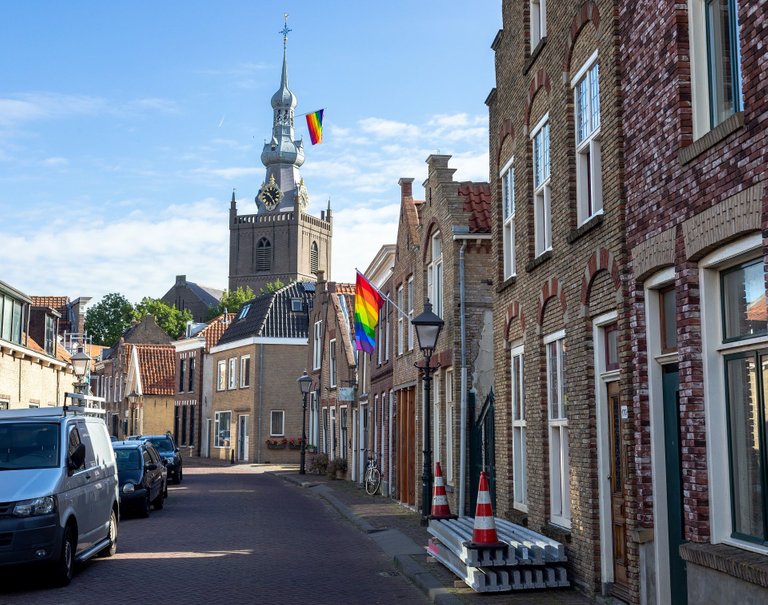 Specially for pride month I made this! I need to play more with sunlight and shadows because it looks like the street flag is hanging in the sun! than i thought, lets step it up a bit! Those building materials don't look that good! I did tried to get rid of it in Photoshop last year but I couldn't do that! Now it was away in under ten seconds! And it looks very good! And all of a sudden, all the people went to work to! the whole street was empty! All the cars within two minutes, all gone...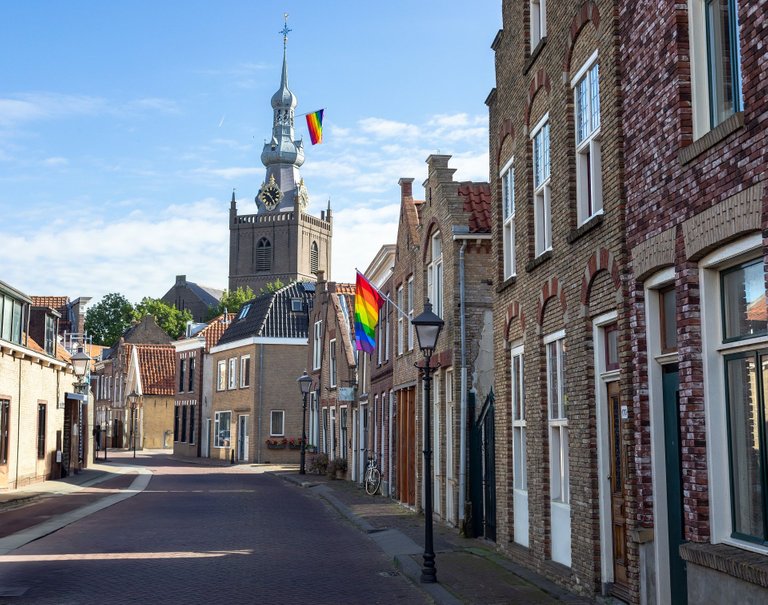 I am totally flabbergasted, I don't know if you know that word but this Ai thing in Photoshop is a real game changer! The picture is not perfect because its not that sharp on the places where I removed some stuff, but the time that it took me to do this is just stunning! Within tree minutes it was all gone! I think I need to go over my archives again because there will be a lot of pictures that I can reedit now! What do you think of this? Tell me your thoughts in the comments!
---
---