📸 PhotoFeed Contest - Portrait Photography Round 30
A couple of weeks ago I got an invite to go photograph a new hotel in the city of Delft! It's located in a building that was constructed in the year 1656 as a military building! It was an arsenal for the Dutch navy were they store weapons, ammunition, and other military supplies!
Nowadays the hotel is called Hotel Arsenaal (arsenal in English) And there is an old wooden staircase in the building!
The light that came in to the window in the stair case was very beautiful, but it felt a bid empty!
So I asked Faryda if she wanted to be my model! It's not my strongest point in photography,photographing models, but it's an unwritten rule during Instagram photo meetings like this, that the photographer is also a model! So I took my chance!
I wanted to capture the natural light from the outside and the soft light from the interior but the contrast between the two was extremely big! So that's why I did make a HDR series of here! But besides that, it was a big challenge in lightroom!
I wanted to make the picture a bit dreamy, so I asked if she could stare outside a bit if she was daydreaming!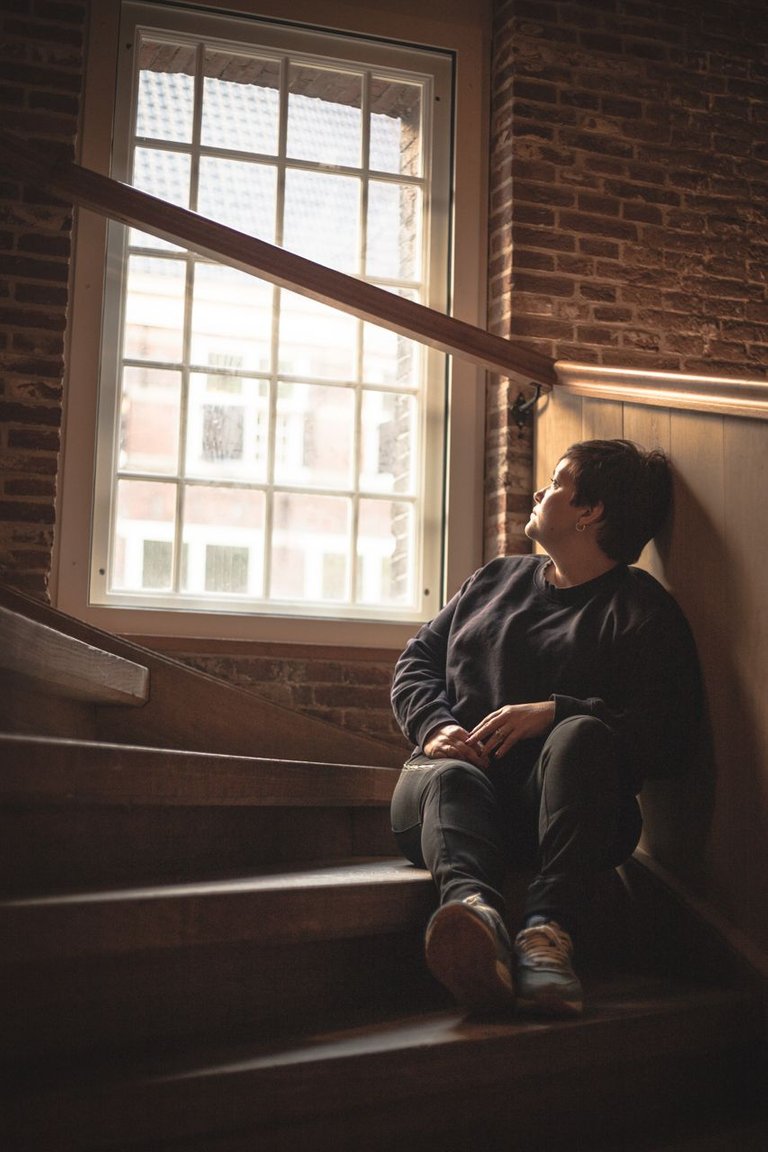 I am happy with this result! I love the mood and the colors here! But as you can see, the light n here face in the first two pictures is over exposed! I couldn't get ride of it on lightroom!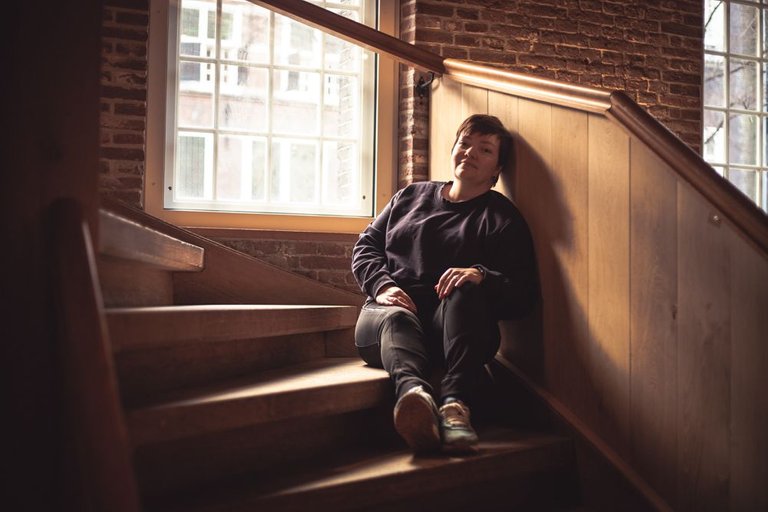 Getting the pictures sharp was also difficult! I used a F2.0 settings on my 50 mm canon lens because of the dark light conditions inside! And as you see, here feet are out of focus! Normally It doesn't matter, but I did like the light on the stairs so I didn't want to make it darker so the blur doesn't stand out!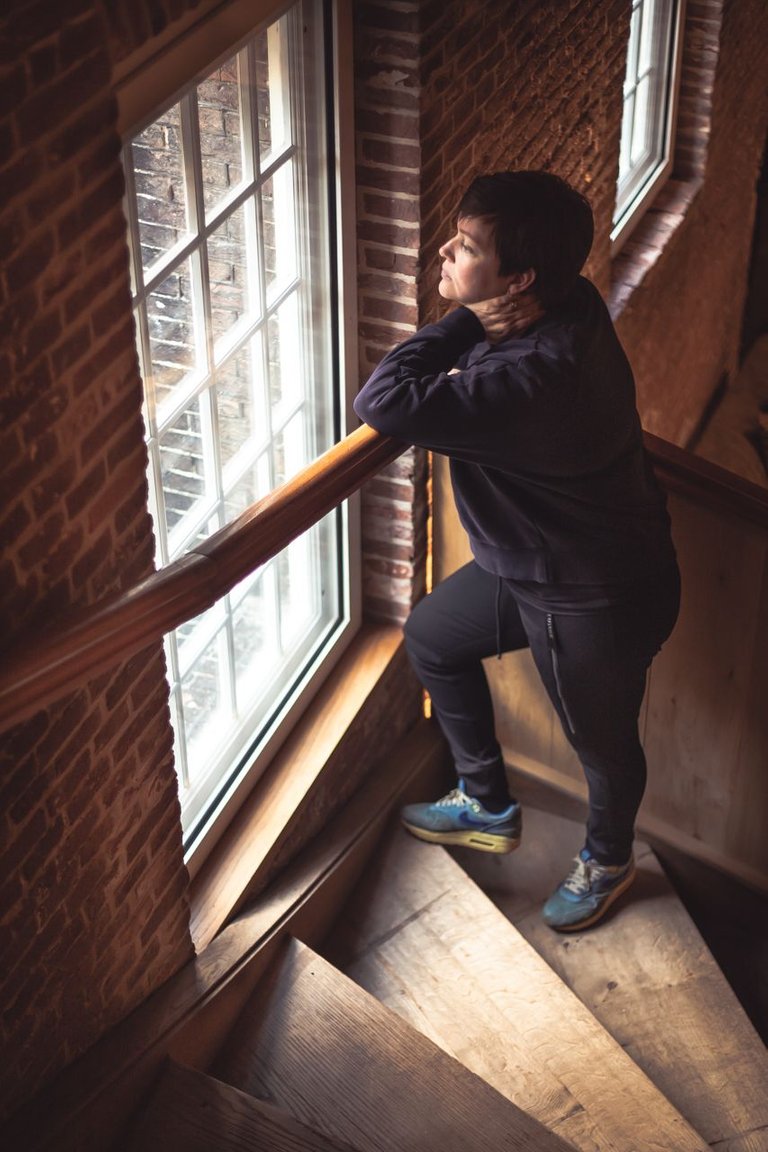 I was using a ISO setting of 400. I really don't know why I choose that! That's way to low! I could easily have used 2500 here! It was probably one of my flaws in photography, not thinking straight! I was so enthusiastic about this meet and the location that I couldn't think clearly anymore! And I always want to do good for someone else! Because we only had limited time to shoot there, I didn't want to keep my model busy for too long!
But it's a good lesson learned! Stay focused and don't rush! And overall, think what you want to do!
---
---