My home town, Zeist the Netherlands in autumn colors!

My home town for the last 2 years is the city of Zeist! This town is almost surrounded by the forest of national park Utrechtse Heuvelrug!It's got it's name because of the ridge that is formed 10 thuisand years ago during the last ice age! This is a park that has got some altitude! Well some Dutch altitude... it's highest point is 70 meter above sea level :p
But this post is about the forest! Its autumn and that means colors everywhere.
I have a photo blog in the local online magazine and once a month i make a series about what i see in and around the city!This autumn i wil have two ore tree blogs in the magazine because i have so many autumn pictures! I really love this season. It's My favorite.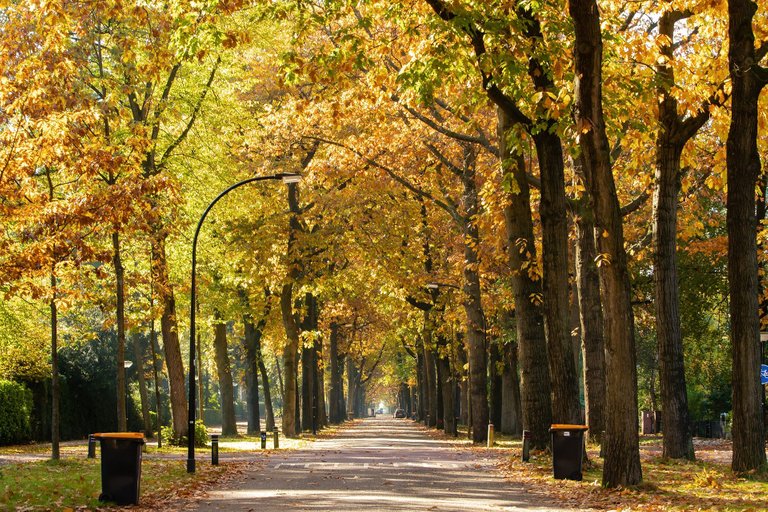 This is a very nice street, here are many expensive houses! The garbage bins were out that day, didn't want to Photoshop them out! The orange containers are for plastic and metal cans! We have 4 kinds of containers. The other 3 are green for food and garden wast, blue for cardboard and paper waste and black for the residual waste!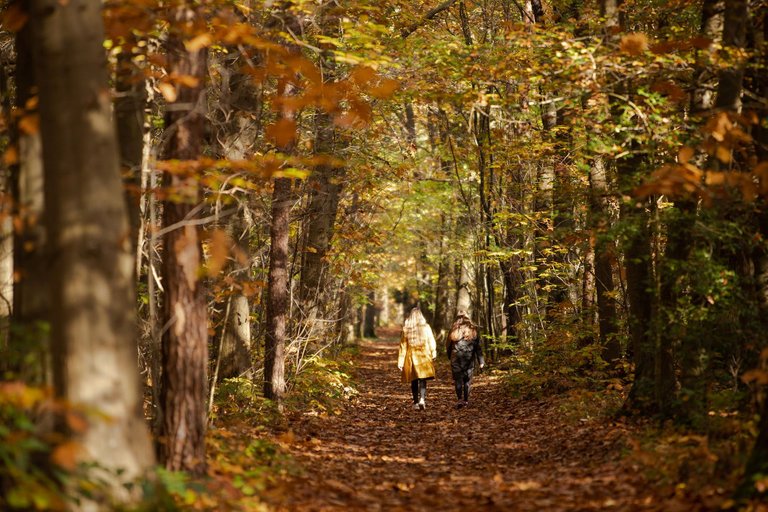 This picture is at the end of that street, you walk strait in to the woods. These two woman were on there lunch break and took a little walk trough the woods. Do you take a walk if you are on your lunch break? Or it that typical dutch? If you walk further in to the woods you end up at this place. These two pictures are almost back to back!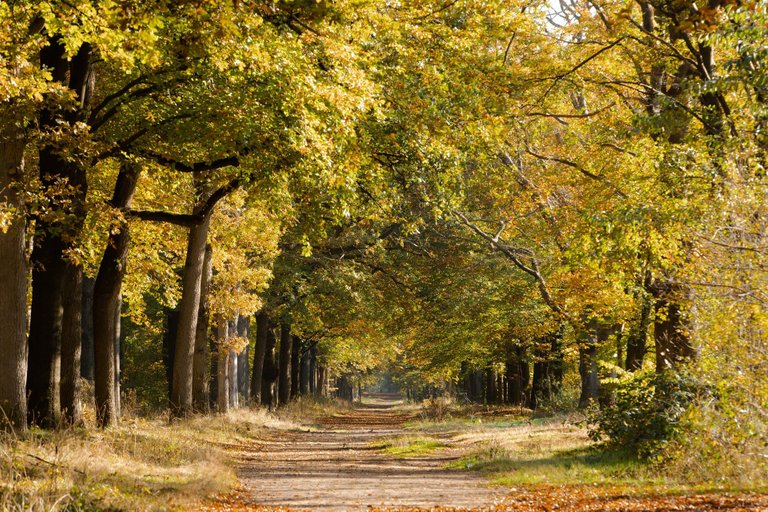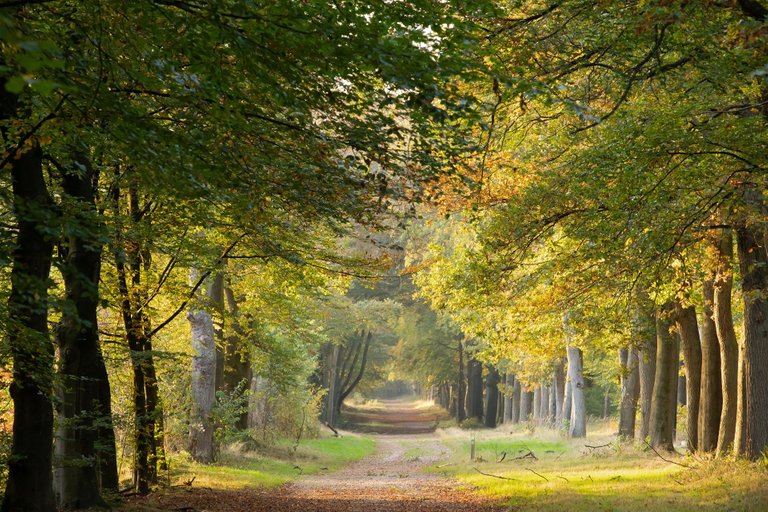 If you walk back trough this lane you eventually you and up in the town again. There is a litle pond in a park!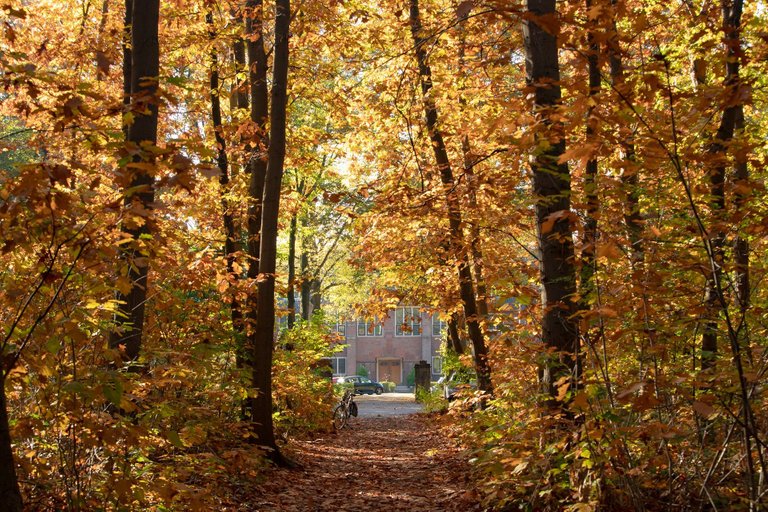 There it's autumn to and i tried to capture some reflections in the water.
There are many leafs so that doens't work that good!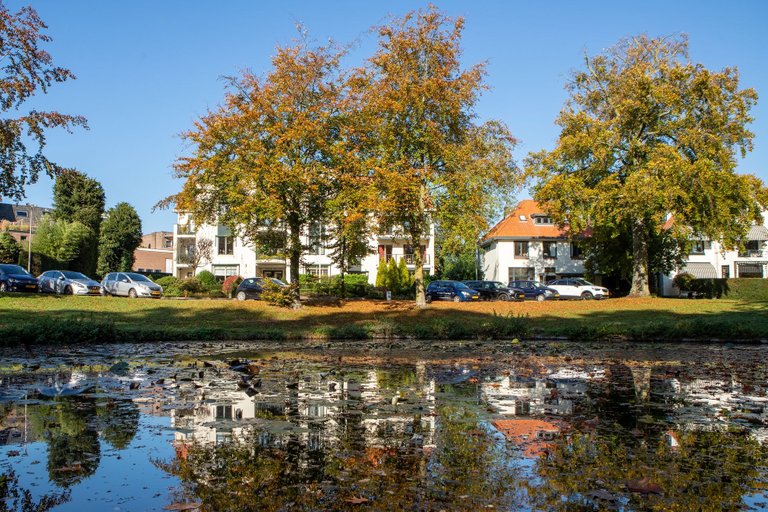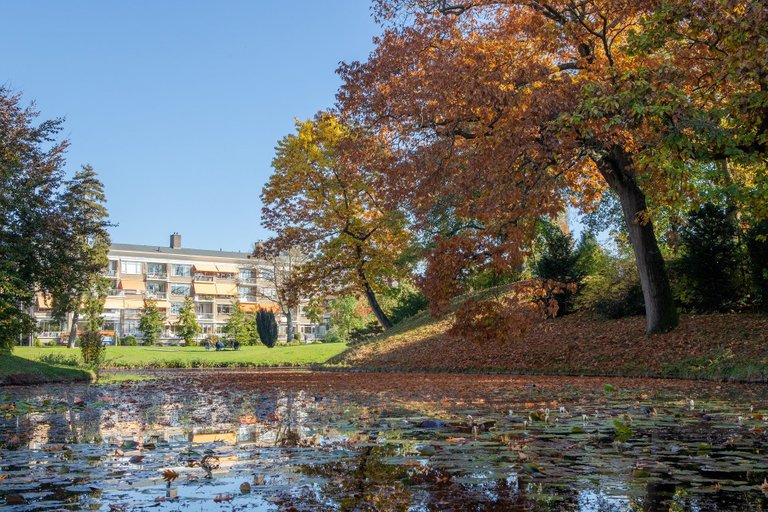 At last two very colorful trees in the street! I love those bright red colors.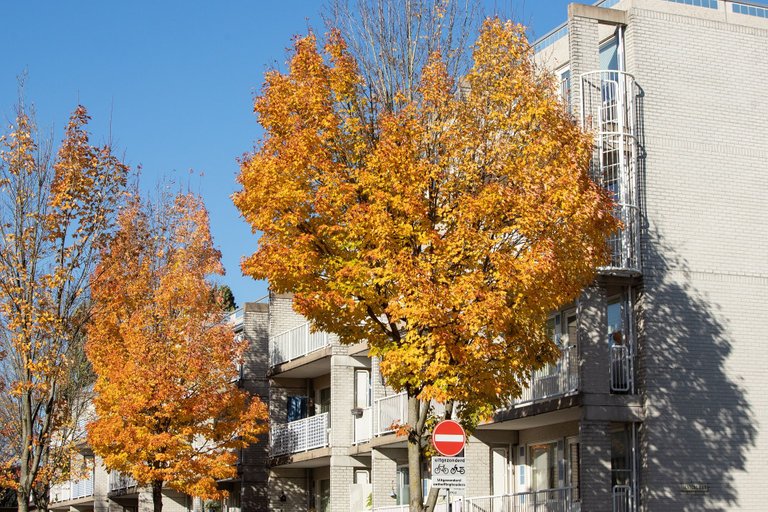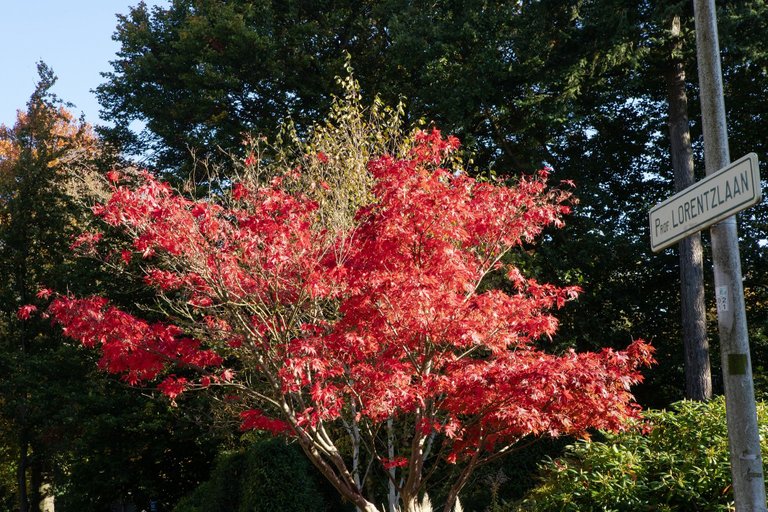 This was a 10 kilometres walk around! Hope you enjoyed it!
[//]:# (!pinmapple 52.100407 lat 5.265578 long d3scr)
---
---