Hive Open Mic semana 120 (mi felicidad) || Jamming instrumental original
¡Hola gente de Hive Open Mic!
Hello people from Hive Open Mic!
---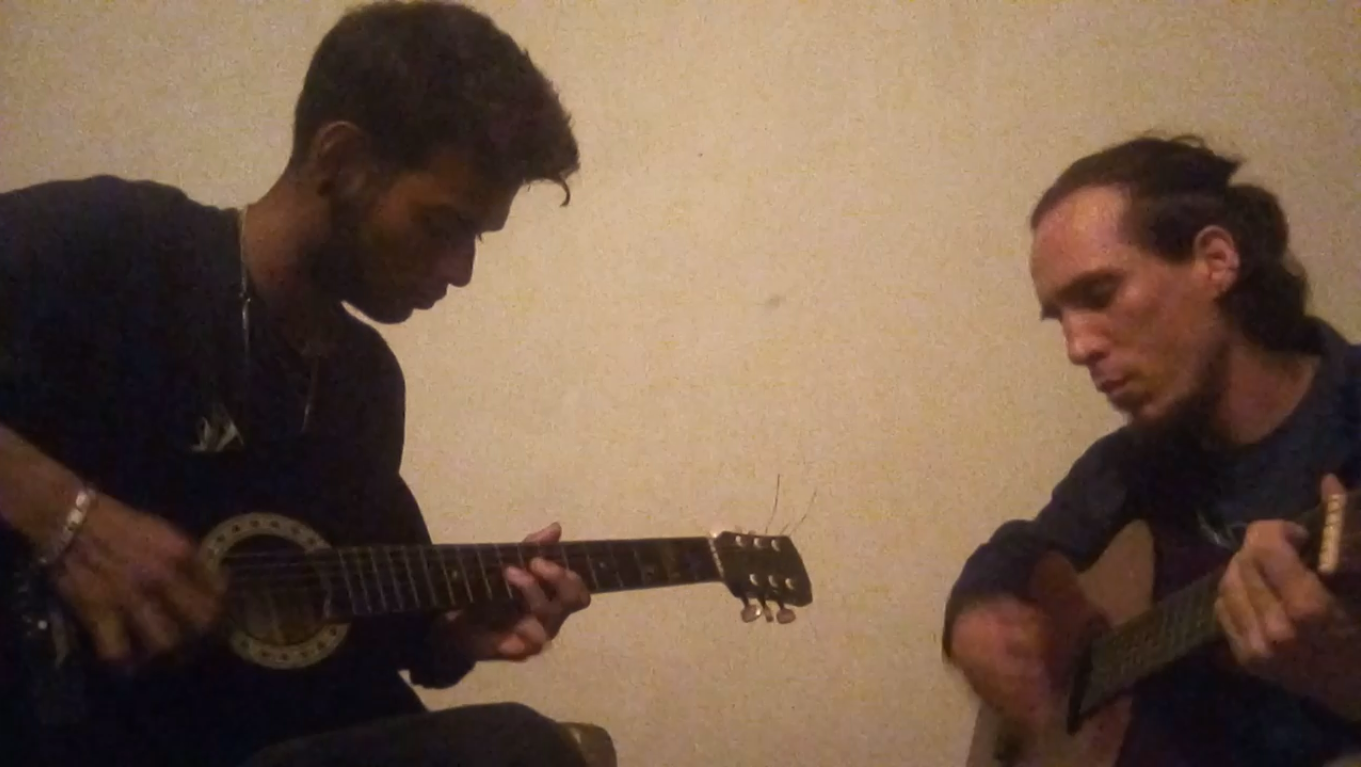 Jamming instrumental original

ESPAÑOL:
Primero que nada un saludo a @cabelindsay @mipiano @jesuslnrs @musicandreview @fernanblog @hiveopenmic quienes llevan el liderazgo de esta comunidad, sin duda hacen un gran trabajo. Estoy muy feliz de estar nuevamente acá después de una larga ausencia compartiendo con ustedes en esta hermosa comunidad donde semanalmente podemos apreciar gran cantidad de talentos y bellas interpretaciones musicales. Una vez más me acompaña mi amigo @juliopalomo a quien le estoy agradecido por todo su apoyo y colaboración, juntos nos animamos a traerles esta improvisación, grabada con mucho cariño para todos ustedes.
---
Esta semana el tema propuesto es "mi felicidad" y pues es un tema interesante, todos buscamos o perseguimos la felicidad en la vida, pero a la vez la felicidad puede significar algo diferente para cada quien. Yo veo y siento la felicidad en la libertad, en la naturaleza, en el arte y en la belleza, en lo efímero e inalcanzable de un instante, y también en las metas y logros cumplidos, sin duda una de las cosas que más me da felicidad es la música y sentir que con el tiempo y la práctica voy avanzando en el camino de tocar la guitarra. Me encanta la libertad de las improvisaciones, me parece una forma de expresarse muy natural y auténtica, por eso les hemos traído en esta semana este jamming instrumental original completamente improvisado, sin más que añadir ¡espero que les guste! ¡un abrazo y éxitos para todos!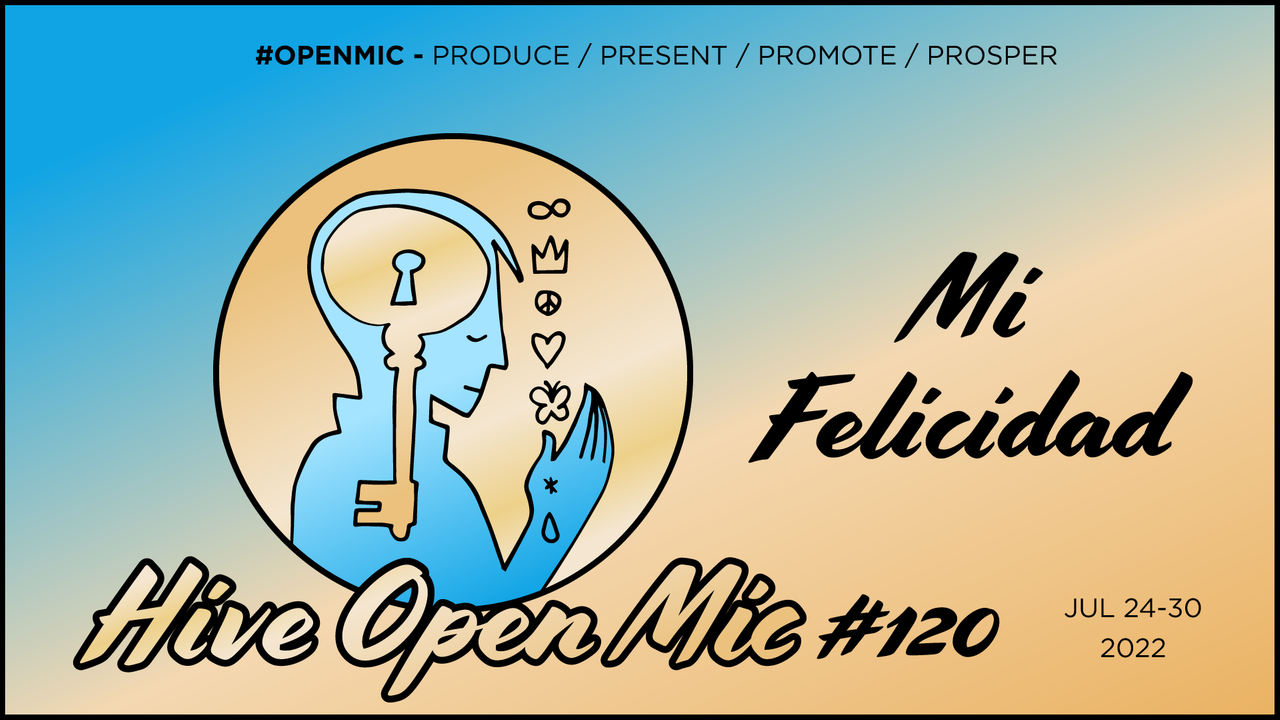 imagen de @ cabelindsay
image by @ cabelindsay
ENGLISH:
First of all, a shout out to @ cabelindsay @ mipiano @ jesuslnrs @ musicandreview @ fernanblog @ hiveopenmic who lead this community, without a doubt they do a great job. I am very happy to be here again after a long absence sharing with you in this beautiful community where weekly we can appreciate a large number of talents and beautiful musical performances. Once again my friend @ juliopalomo accompanies me, to whom I am grateful for all his support and collaboration, together we dare to bring you this improvisation, recorded with love for all of you.
---
This week the theme proposed is "my happiness" and it is an interesting theme, we all seek or pursue happiness in life, but at the same time happiness can mean something different to each person. I see and feel happiness in freedom, in nature, in art and in beauty, in the ephemeral and unattainable of a moment, and also in the goals and achievements accomplished, without a doubt one of the things that gives me the most happiness is music and feeling that with time and practice I am advancing on the path of playing the guitar. I love the freedom of improvisation, it seems to me a very natural and authentic way of expressing oneself, that's why we have brought you this week this completely improvised original instrumental jamming, without further ado, I hope you like it! A hug and success for all!
---


---
---