Bandgladesh!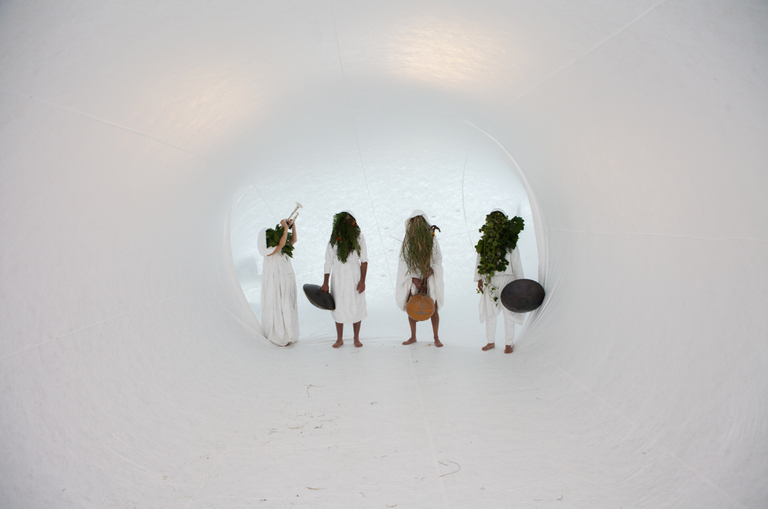 Aloha @mypathtofire, @ablaze and all music LovaZ.
This time, for my part of #threetunetuesday, I would like that you find a comfy position, lean back and take a deep breath. Let your thoughts pass and give your body another share of relaxation.
Now listen to that peace of music:
An amazing band and wonderful musicians who pulled me totally into their spell. I got to know them around 7 years ago. My friend, girlfriend back then, wanted to join a festival in Austria, called Griasdi, which means hello (Grüß Dich /Grüß Gott) in super Austrian slang.
I happily joint and explored remarkable music and met lovely musicians, like Bandgladesh.
Two handpan player, one trumpet and one N'goni. They did great frequencies with a perceptible passion for music, especially Hassie Dune on the N'goni. I enjoyed listening and observing him doing music. A bit shamanic and a nice style of Africa mixed with loads of creativity.
I can't tell you much about them nowadays because I don't know if there are still active. Lucky that I bought a CD then.

Enjoy the next two songs:
I'm biased because I saw them and heard their unique sound live, as well I did a frequency workshop with Hassie.
But I guess you might enjoy these tunes like I do.
Tell me, please.



---
---