A Living Jewel & Wonderful Memory & Love


Here is not only my contribution to the POBphotocontest of @friendlymoose, nope, it's also a very great and wonderful personal memory.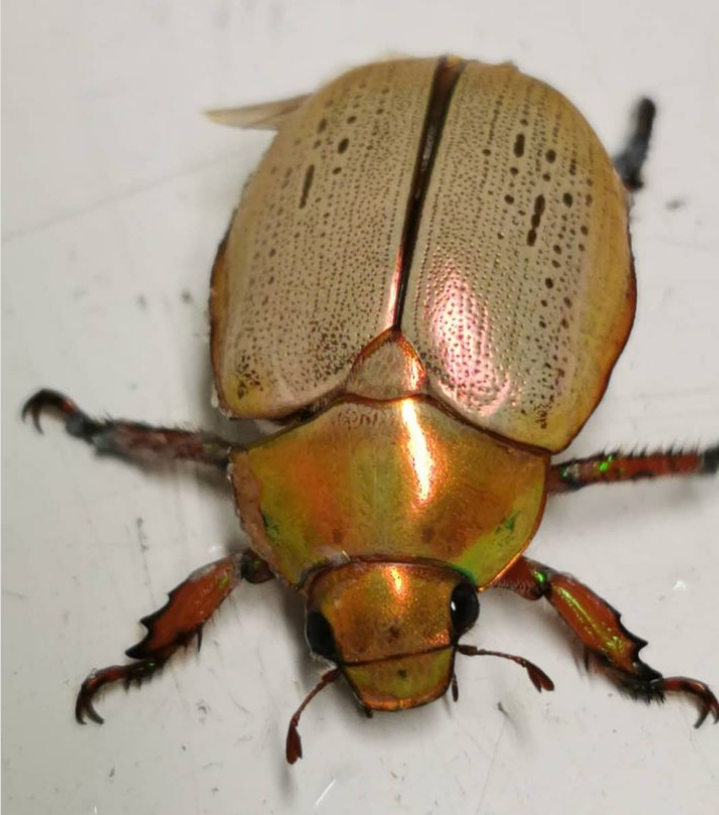 That's a Gold Christmas Beetle from Australia.
I took this photo during a festival in Australia. The festival's name is Island Vibe and took place on North Stradbroke Island. The name of the beetle is Goldstueck.
It isn't the best photo because I was in kind of another realm, and it was late, and I was totally in love.
Just some days passed before I arrived back in Australia.
On my flight to Oz I met a lovely guy. In that twelve hour flight we had one or two chats and got along well. Really! I offered him a ride in my car to his hostel. And here it starts. A plan to get my car was already forged, but a little surprise took place in our life. My friend Kiro took care of my car when I was in Europe. He lived one hour and a half far from Brisbane, and actually he wanted to bring and leave the car at the airport in Brissi, keys hidden on one of its wheels, for my arrival on the 23rd.
Coincidently, a friend of him who stayed at his place had exactly on the same day, one hour before my landing, a flight from the airport Brissi to Melbourne. She had a ride to the airport and I got my car. Nice deal. But she decided not to take that flight and stayed in Brissi. So, we all met.
Here we are, for the first time of our life together: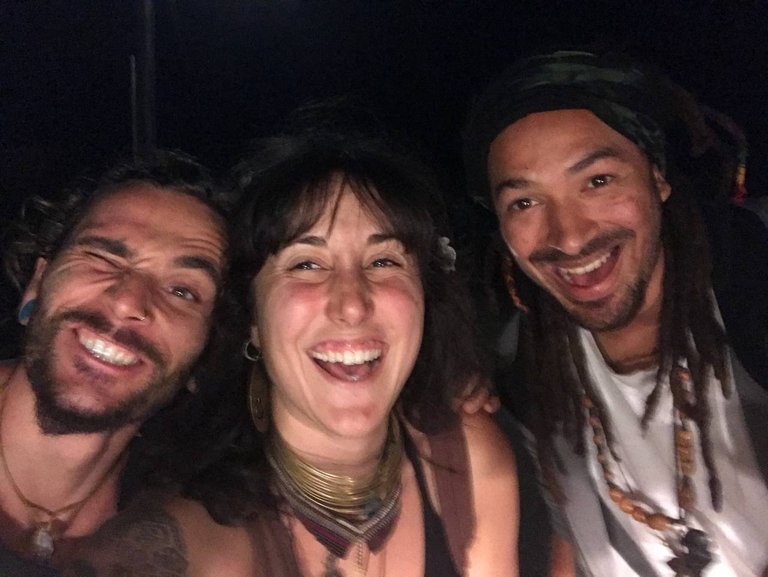 Mazin, Lluna & Alexis
Can you recognise her? That's Lluna @llunasoul! My partner!!
Now she needed a ride, too. Unfortunately, my car had only two seats as the trunk was modified with a wooden construction. Well, we found a solution. There was a tiny-hidden spot and my new friend Alexis from the flight squeezed himself into it.
All of us got a bed for the night. In the same night, we decided to go together to the Festival with Alexis' van on the next day. Already the next day, before we met at Alexis' hostel to have brekky together, Lluna and I bumped randomly into each other as we stepped into the same bus.
After some nice tucker, we headed for our journey.
And here we are on our first journey together on a fairy ferry to Island Vibe: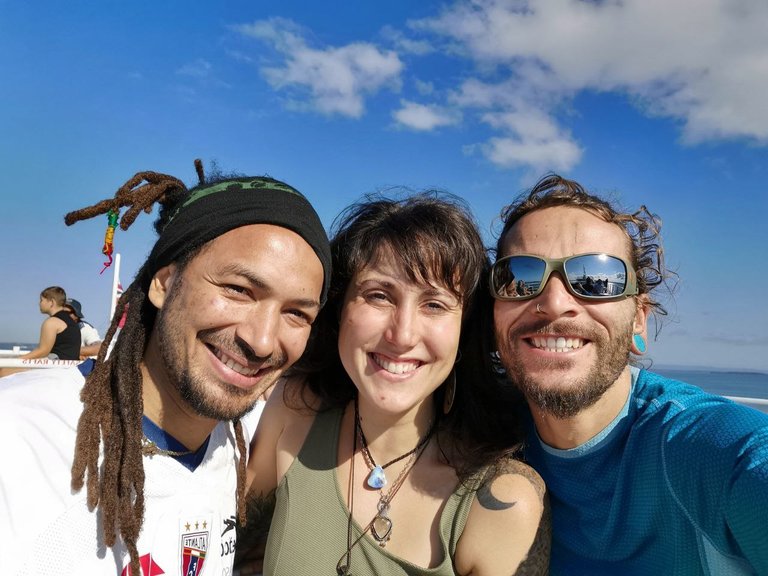 We loved each other. Really!! We were children of Oz. We are children of Oz.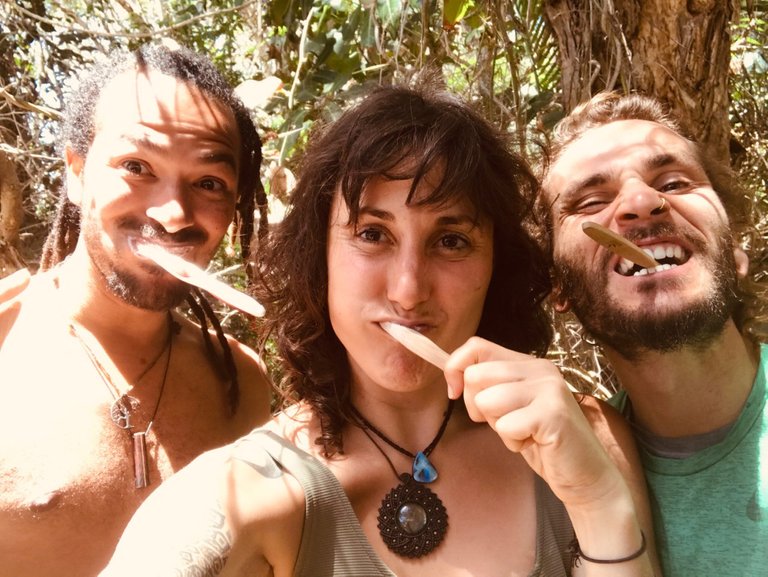 The love still keeps us together.
Lluna and I are a cutie couple full of love and fire, mixed with spice and herbs. We have been experiencing so many incredible and intense things together, which bonded us and strengthened our relationship. We share a lot of passion and lifestyle.
Alexis felt in love, with a wonderful lady from Switzerland, on his vacation in Vietnam. After our unification, getting a house, a home together in Melbourne, and when we all got stuck outside of Australia, not being able to go back to our home in Melbourne because of closing of the boarders in 2020. We all ended up going back to Europe. Lluna and me to Berlin and Barcelona, Alexis to Têche and Oberkirch. Split.
We had our 3rd anniversary two days ago on the 23rd of October and next month, we will visit our friend Alexis in Switzerland with his lovely babies and wonderful girlfriend, Salome.
Three years! Wow! What a review.
I could tell you way more.
But for now, that was my little side show. I Hope you enjoyed it as I did.
~8~




---
---