Leith. Scotland. Jan 23
Most of these were in the area known as Leith Walk, a long straight road from Leith to Edinburgh city centre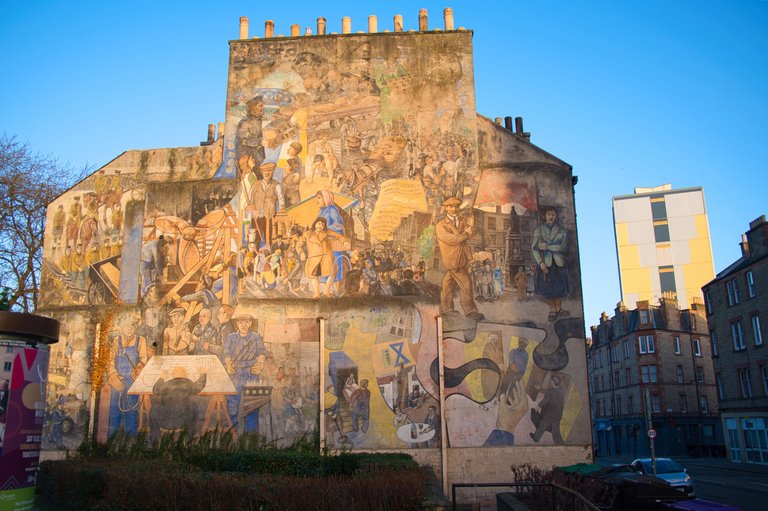 The Leith History Mural, was completed in 1986, by Paul Grime and Tim Chalk; now faded it has stood the test of time, the local council called a public meeting as what to do with it. A resolution is awaited.
I doubt they will call a public meeting to discuss these two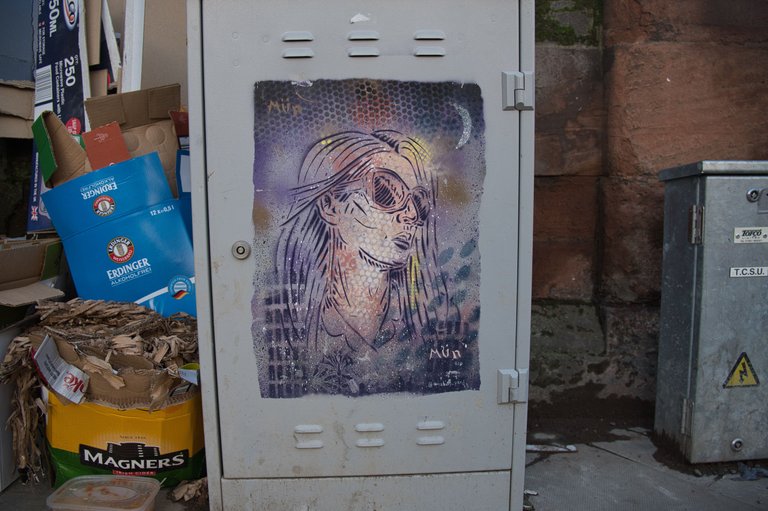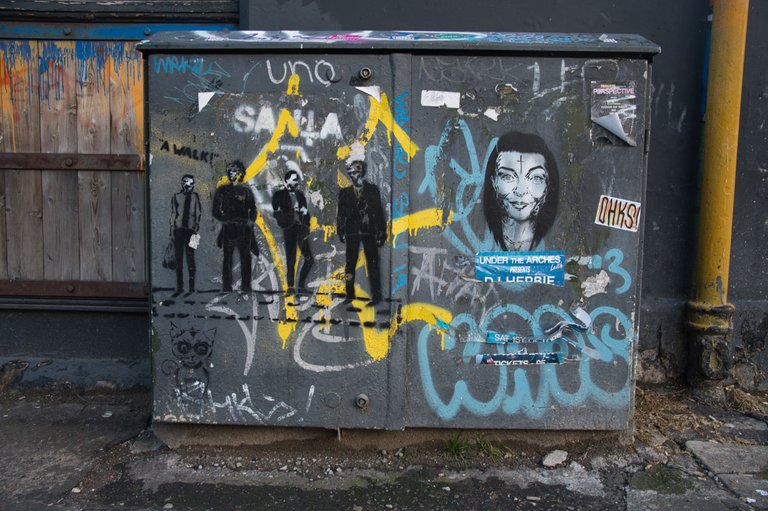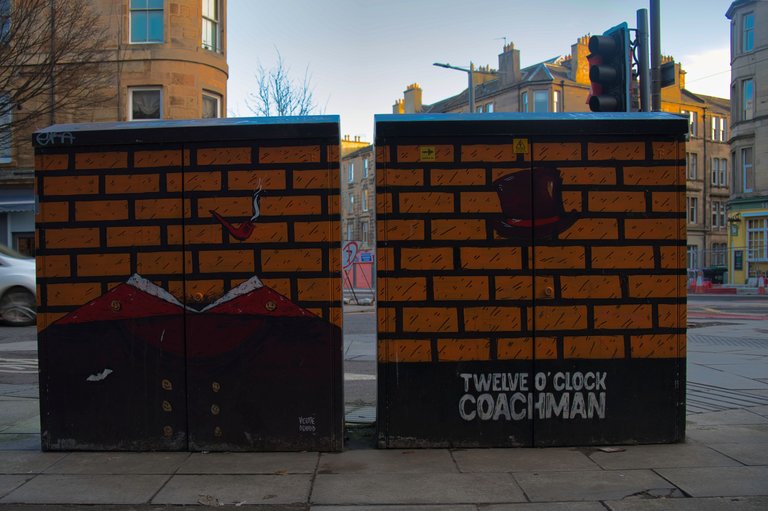 ARTIST : VINCENTE AGUADO
The Tolbooth Wynd is haunted by a ghostly coachman.
According to local legends, the residents of Tolbooth Wynd were once terrorised by a ghostly coach driven by a headless rider.
Known as the "Twelve o'clock Coachman", he would appear on the hour each night and hurtle through the street.
He was described as a tall, gaunt figure without a head, leading a team of horses who were also headless.Some accounts also have him accompanied by a female passenger.
Nothing more is known of who he was or how he came to be tearing down that road without a head.
The Fairy boy of Leith, painted by Elph
Captain George Burton, whilst staying in Leith, came across a boy known locally as the 'Fairy Boy' who had been given the gift of second sight by the fairies. Every Thursday night, the boy would go to Calton Hill where he would enter the hill through huge gates, only visible to those with 'the fairy gift' and commune with the fairies.
At these gatherings the boy would play drums for the little folk who danced and feasted. One Thursday night, the Captain, and some acquaintances, held the boy in conversation, hoping to avert his trip to the hill, but the boy gave them the slip, but was found and brought back to the house, where upon he managed to slip away for a second time. There the story ends with most accounts stating that the boy made off to Calton Hill to once again meet with the fair folk.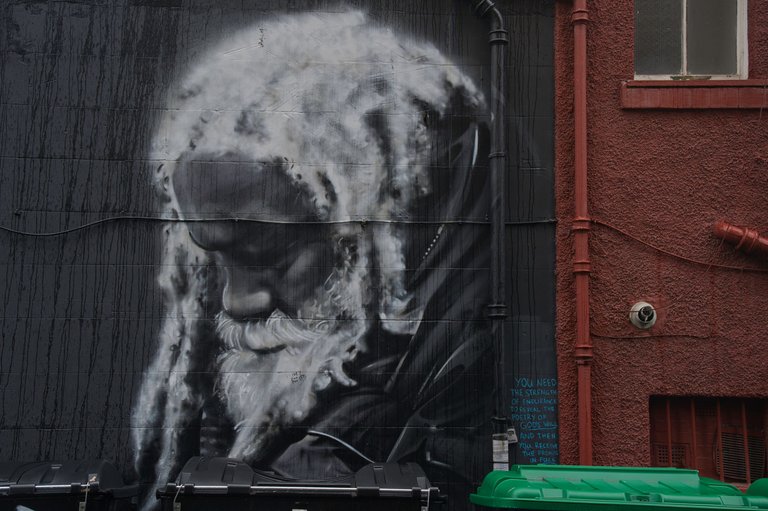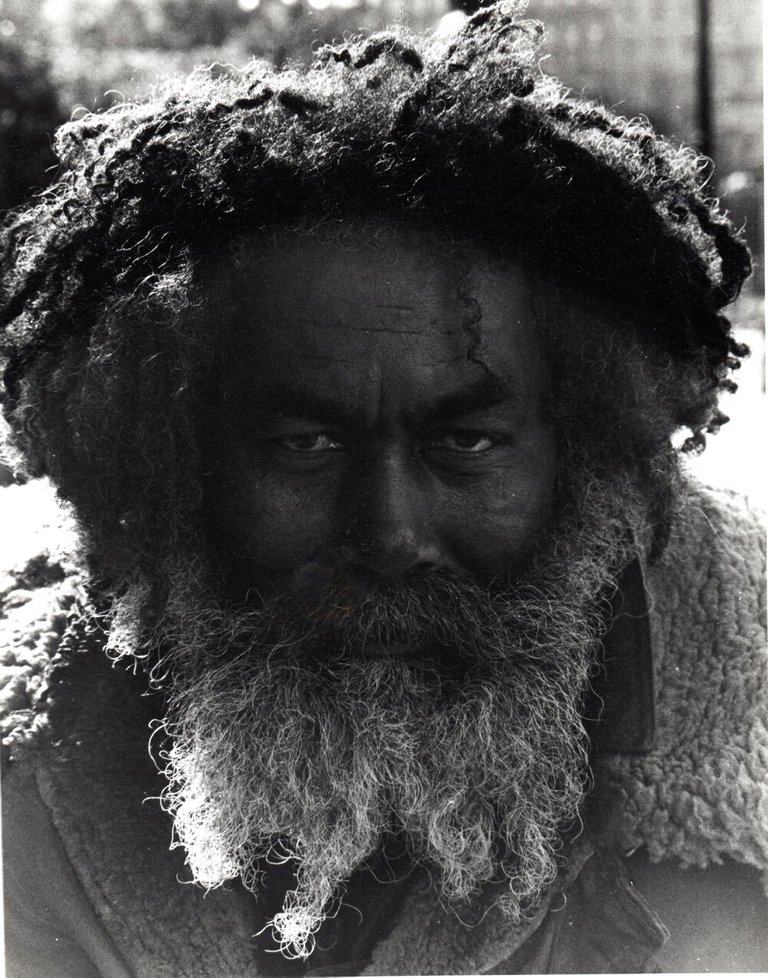 Arthur Williams, a true Leith Legend and a much loved individual. For many years Arthur slept homeless on the streets of Leith, at 83 years old he is now being well looked after in a residential care home.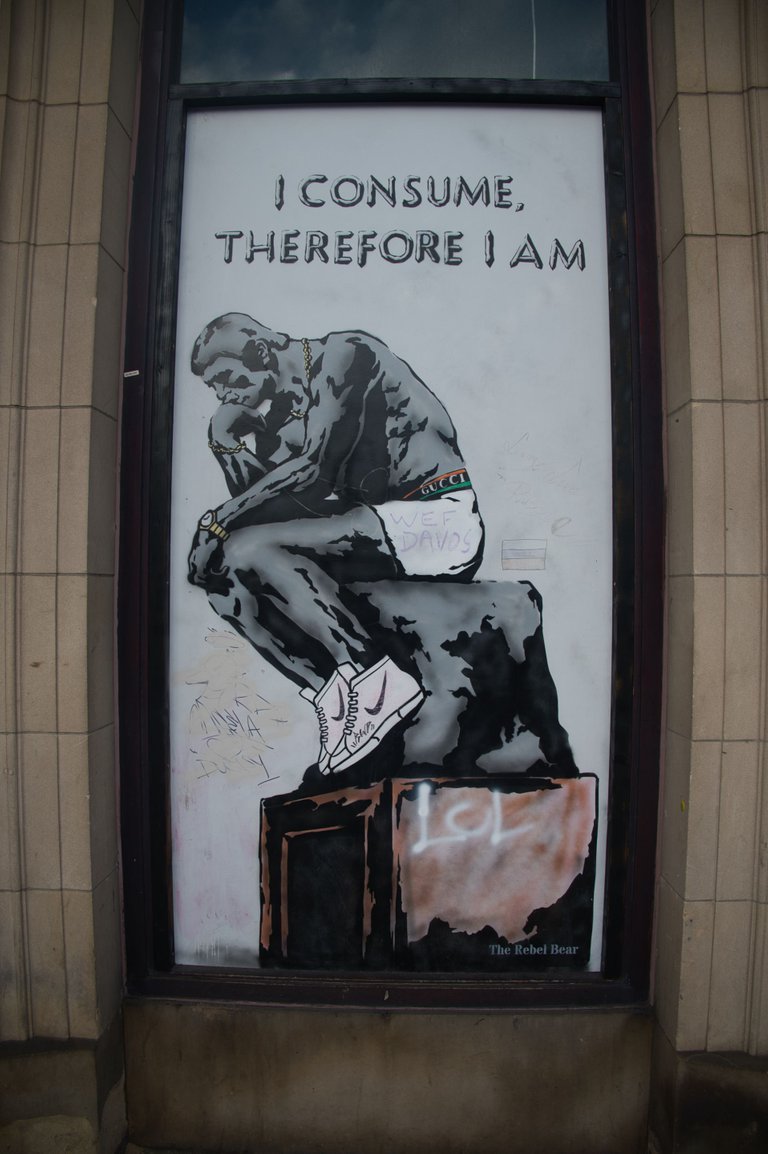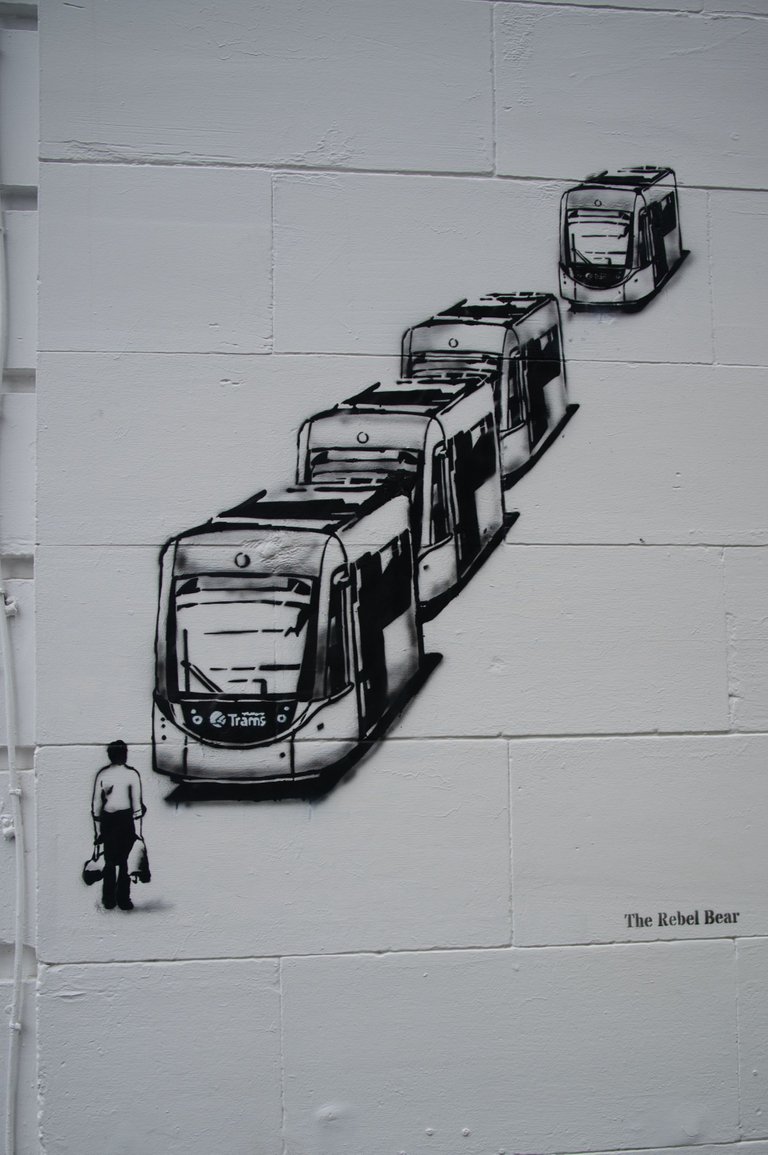 A couple by "The Rebel Bear",(The latter I previously uploaded in a wider blog about Auld Reekie) often called the "Scottish Banksy", to be honest referring to all these artists as being "blah blah banksy", they should be credited in their own right. Banksy has sold out, and in todays world overrated.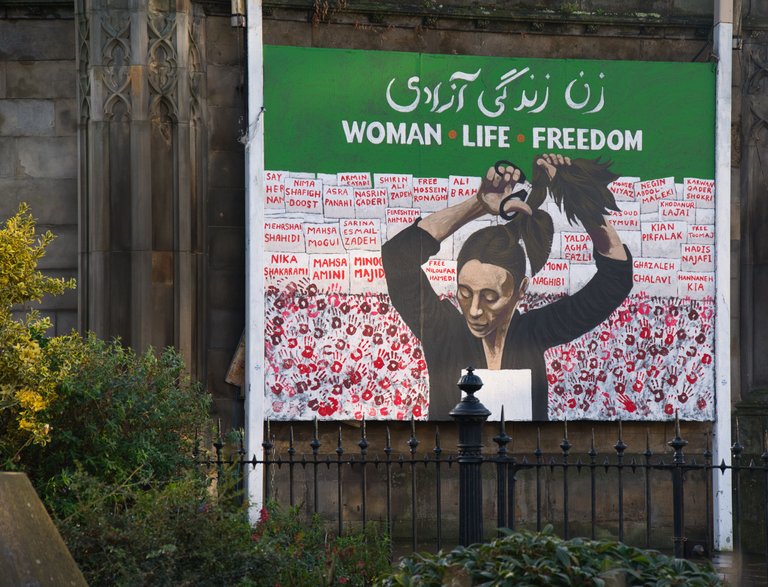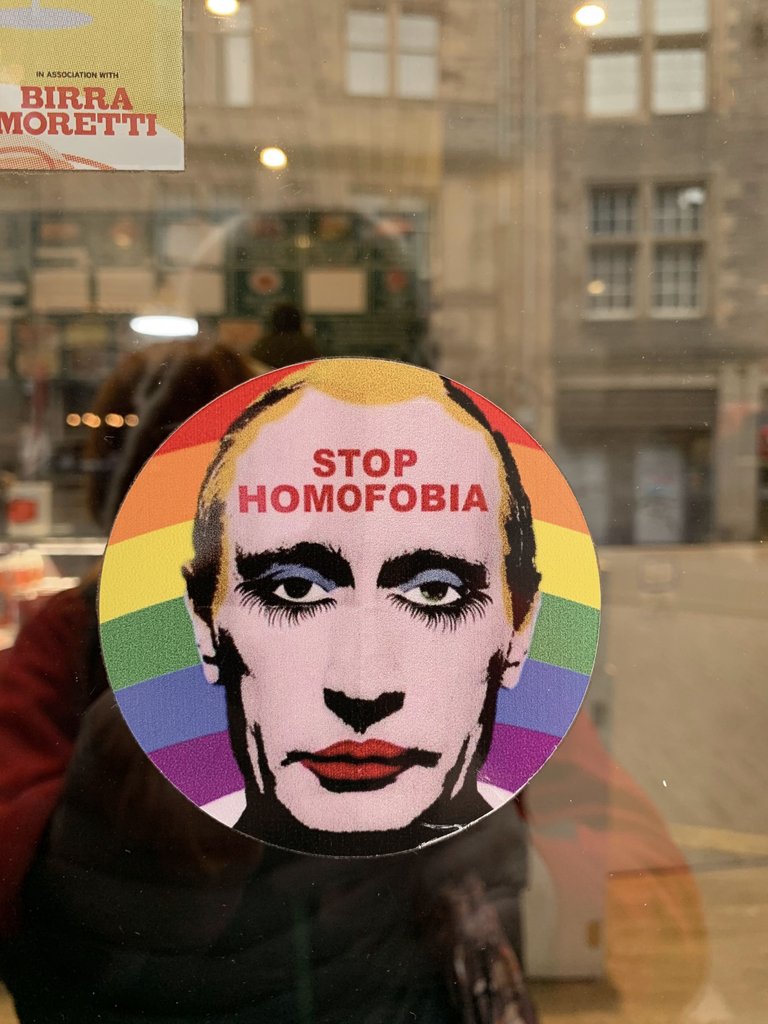 I guess they couldn't fit "homophobia" on vlad's forehead, but the message and sentiment shines through.
---
---