Dark Flower - works after 2000
And he led her into a valley; a dead, dark valley with burned, black ground with rusty, metallic structures here and there.
"Why did you bring me here? Don't you think I've seen enough death for today?" she cried.
"This time I brought you to see some life", he placated her.
And there it was. The "Dark Flower" sprouted on the top of the burned hill, with its brave roots penetrating the dead ground. Although it seemed unearthly, this flower was actually trying to revivify the dead valley. It was fed by the filth of the ground, thus purifying it day by day. And somehow, with its own magic way, was filtering the toxic liquids of the subsoil, creating clear water in its core. It was the new hope. It was a new fountain of life.
Dark Flower, 2002
Acrylic/oil on fiberboard
25 x 20 cm / 9.84 x 7.87 in


Details: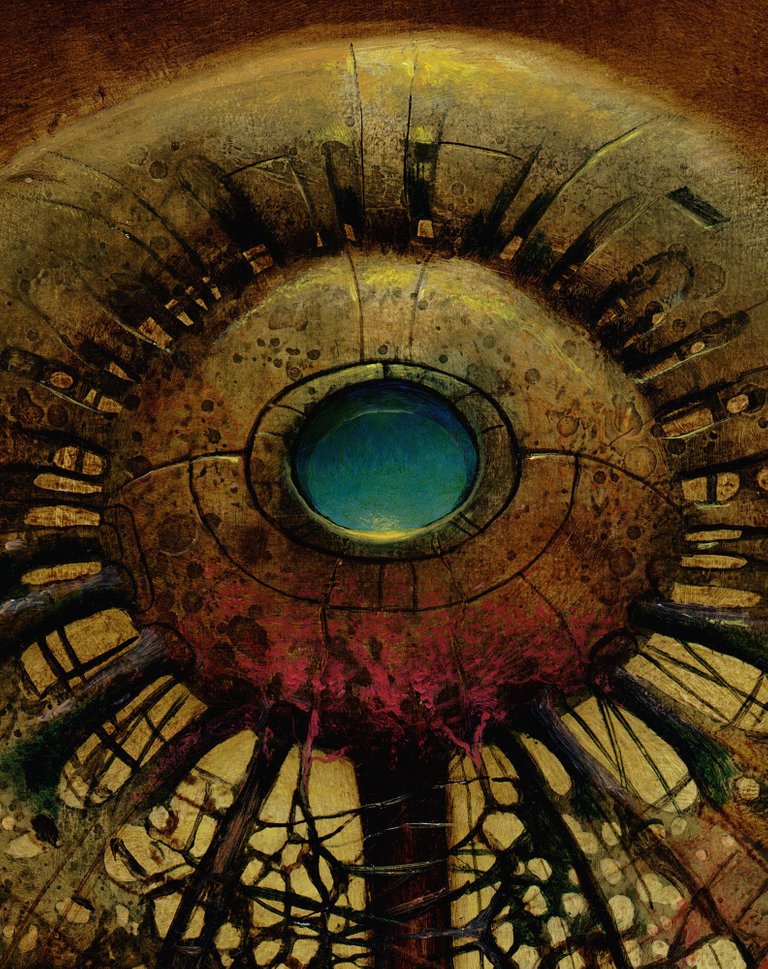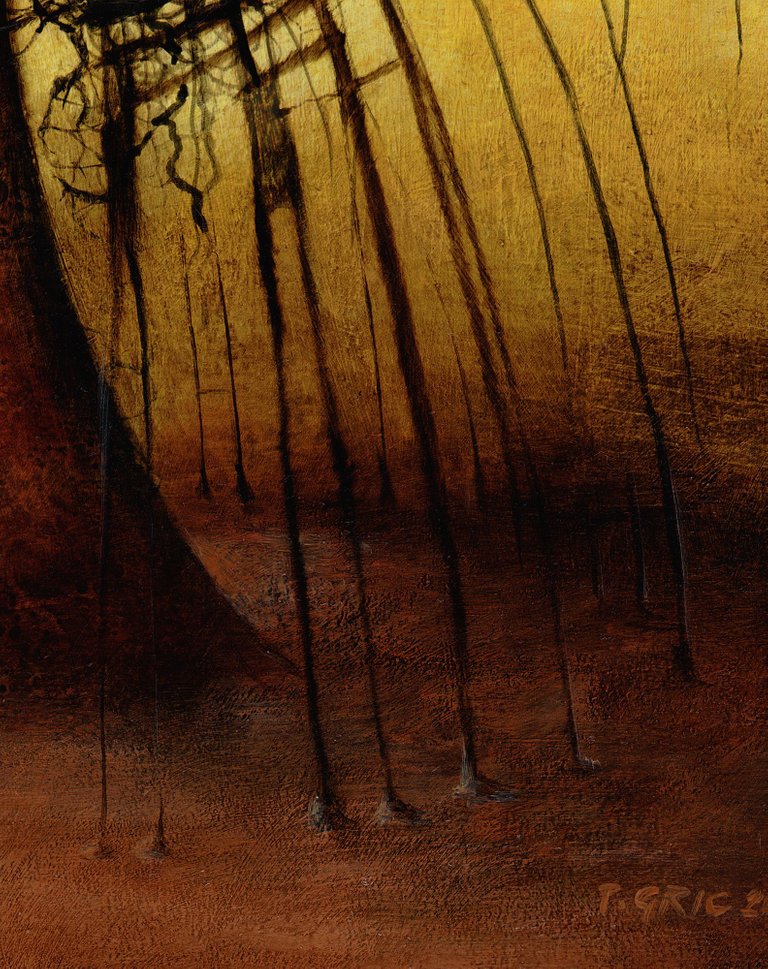 ---
---