Y en la música, ¿Que es lo más importante? / And in music, ¿what is the most important thing?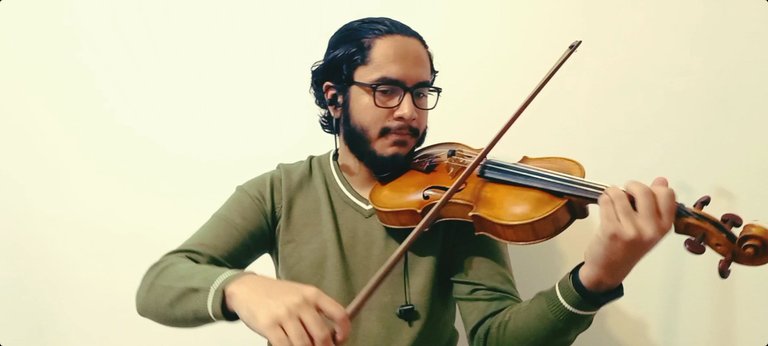 Hola queridos y apreciados amigos, espero cómo siempre estén de lo mejor la noche de hoy
Muchas veces les hablo de las complejidades en la música a la hora de tocar, cómo por ejemplo distintas técnicas o paletas de colores que el instrumentista podría usar para interpretar algún período o compositor,
Pero hoy quiero traerles algo relativamente básico pero increíblemente complejo a la vez, porque muchas veces capaz no nos damos cuenta de ello, pensando en cosas más complejas sin observar y escuchar todo lo que transcurre quizás, frente a nuestros ojos.
En cualquier tema, canción, sabemos que hay una melodía, la cual podemos decir que está siempre a primer plano. Puede ser feliz, triste, etc, y creemos que es ésta la que nos atrapa (cosa que puede ser cierta)
Pero, pasa algo...
Ésta melodía nunca está sola, siempre está con algo que la acompaña, pero que a veces podemos ignorar. En pocas palabras, la melodía siempre está acompañada de una armonía, o mejor dicho, una armonía siempre está acompañada de una melodía.
Ésta última podemos decir que es la protagonista de la película, pero la armonía viene siendo la escenografía, el diálogo, es en pocas palabras quién le da ese algo especial a la melodía. Una especie de complemento sumamente artístico,
Es tan importante la armonía que sin ella no entenderíamos gran parte de la intensión que tiene alguna canción o tema. Así de importante es, y sucede en absolutamente todos los compositores.
Es por ello que el día de hoy les traigo un fragmento de Sour Angélica, una ópera de Puccini, pero no justamente la melodía, sino el acompañamiento... Ese algo que va dándole sentido a básicamente todo,
Así que sin más nada que agregar por hoy, espero les guste, ¡Abrazos!
/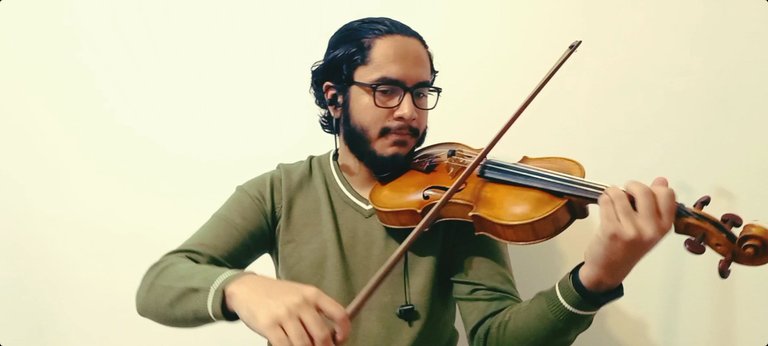 Hello dear and dear friends, I hope you are always the best tonight
Many times I talk to them about the complexities in music when playing, such as different techniques or color palettes that the instrumentalist could use to interpret a period or composer,
But today I want to bring you something relatively basic but incredibly complex at the same time, because many times we are capable of not realizing it, thinking about more complex things without observing and listening to everything that perhaps happens, in front of our eyes.
In any subject, song, we know that there is a melody, which we can say is always in the foreground. It can be happy, sad, etc, and we believe that this is what catches us (which may be true)
But something's wrong ...
This melody is never alone, it is always with something that accompanies it, but that sometimes we can ignore. Simply put, the melody is always accompanied by a harmony, or rather, a harmony is always accompanied by a melody.
The latter we can say that she is the protagonist of the film, but the harmony has been the scenography, the dialogue, it is in a few words who gives that something special to the melody. A kind of highly artistic complement,
Harmony is so important that without it we would not understand much of the intention of any song or theme. That's how important it is, and it happens in absolutely all composers.
That is why today I bring you a fragment of Sour Angélica, an opera by Puccini, but not precisely the melody, but the accompaniment ... That something that gives meaning to basically everything,
So with nothing more to add for today, I hope you like it, Hugs!
---
---