Segunda guerra mundial / Second World War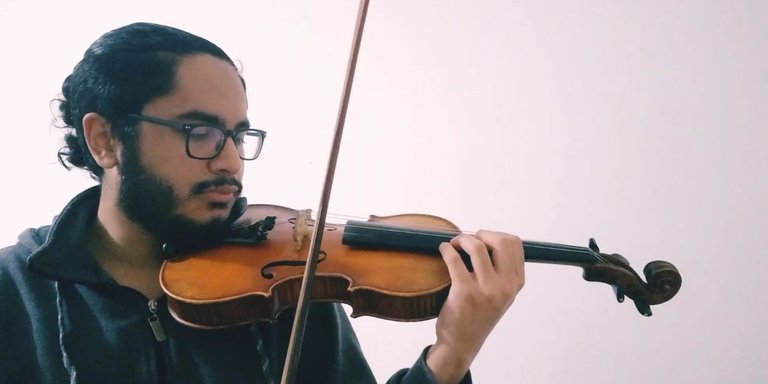 Hola queridos y apreciados amigos, espero estén muy pero muy bien la noche de hoy
En los post anteriores les he tocado fragmentos de diversas partes de la historia, tales como del clásico, neoclasico, romántico, etc, y es que cómo bien saben cada época tuvo una característica que la diferenciaba de la anterior y de la siguiente,
Las características eran diversas cosas que iban pasando en el mundo, así cómo el mismo progreso de éste...
¿A que me refiero con que las características existían por diversas cosas que iban pasando en el mundo? Pues sencilla porque éstas eran consecuencia de, es decir:
El romanticismo no fuese tenido ese nombre y la característica del amor si el hombre en ese momento no se hubiese fijado más en lo carnal, e ir más allá de una poesía, más allá de una textura de algo, etc
Pero, así cómo lo bueno afecto a la música y las artes en general, lo malo también...
En la segunda guerra mundial muchos artistas eran perseguidos por pensar diferente o por ser sencillame judíos, eran torturados y hasta matados...
Un judío no podia pintar una obra, un músico no podía componer, era realmente complicado, pero un compositor supo sobrevivir y gracias a él sabemos un poco más de todo esto que se vivió...
Él es Shostakovich, de mis compositores favoritos, el cuál empezó a ser muy odiado por el gobierno de aquel entonces por sencillamente pensar diferente.
Además de odiado fue perseguido, sobretodo luego de componer obras para el gobierno que en realidad significaban una gran burla a éste, pero obviamente ellos no se daban cuenta de que tan directo era Dmitri con sus composiciones (el gobierno no sabía música, no entendía)
Una de las obras que hoy por hoy nos demuestra ésta vivencia de ser perseguido, de vivir la guerra en persona y demás, es el cuarteto 8 del compositor, en él cual este busca esa atmósfera sombria, con muchas intervenciones contrastantes que luego les iré trayendo con mi cuarteto...
Hoy quiero traerles justamente el fragmento que usaba el compositor para desahogarse, el cuál comienza muy fuerte con el tema de Shostakovich (Re mi do si) apareciendo casi bruscamente la melodía burlona, con mucho contraste de fragmentos fuertes repentinos,
Todo con mucho aire ruso, con dolor, con burla y mucho mucho carácter,
Asi que sin más nada espero les guste, ¡abrazos!
/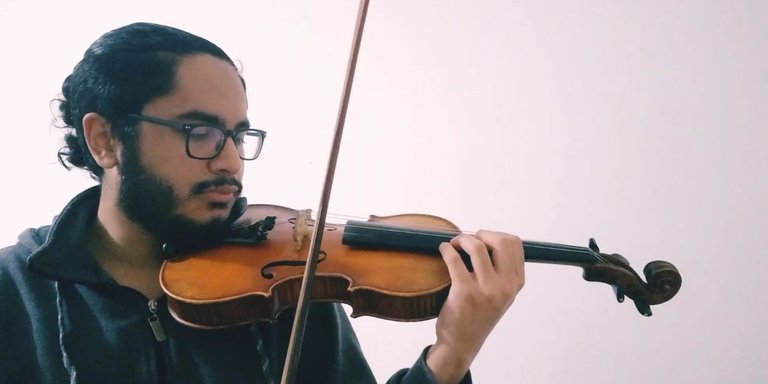 Hello dear and dear friends, I hope you are very, very well tonight
In the previous posts I have touched on fragments of different parts of history, such as the classic, neoclassical, romantic, etc, and it is that how well you know each era had a characteristic that differentiated it from the previous and the next,
The characteristics were various things that were happening in the world, as well as the very progress of it ...
What do I mean that the characteristics existed for various things that were happening in the world? Well simple because these were a consequence of, that is to say:
Romanticism would not have had that name and the characteristic of love if the man at that time had not paid more attention to the carnal, and to go beyond a poetry, beyond a texture of something, etc.
But, just as the good affects music and the arts in general, the bad also ...
In the Second World War, many artists were persecuted for thinking differently or for being simply Jews, they were tortured and even killed ...
A Jew could not paint a work, a musician could not compose, it was really complicated, but a composer knew how to survive and thanks to him we know a little more about all this that was lived ...
He is Shostakovich, one of my favorite composers, who began to be very hated by the government at that time for simply thinking differently.
In addition to being hated, he was persecuted, especially after composing works for the government that actually meant a great mockery to it, but obviously they did not realize how direct Dmitri was with his compositions (the government did not know music, he did not understand)
One of the works that today shows us this experience of being persecuted, of living the war in person and others, is the composer's quartet 8, in which he seeks that gloomy atmosphere, with many contrasting interventions that I will bring to you later. with my foursome ...
Today I want to bring you precisely the fragment that the composer used to vent, which begins very strongly with the Shostakovich theme (Re mi do si), the mocking melody appearing almost abruptly, with a lot of contrast of sudden strong fragments,
All with a lot of Russian air, with pain, with mockery and a lot of character,
So without further ado I hope you like it, hugs!
---
---