Preparándome para otra audición / Preparing for another audition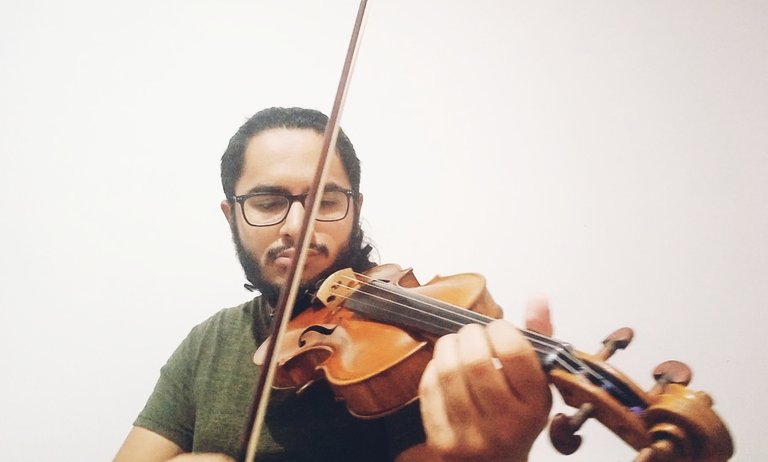 Hola queridos y apreciados amigos, espero estén muy bien
Hoy quiero traerles un poco de un de un fragmento que debo estudiar para una de las tantas audiciones y exámenes que tendré pronto, así que quería aprovechar de grabarlo para así escucharlo, trabajarlo y así traerles un poco para ustedes,
En ésta ocasión me toca estudiar dos fragmentos, los cuales escucharemos hoy pero para ésta publicación me centré en la segunda sinfonía de Brahms,
Brams cómo ya sabemos tiene un sonido potente, tan potente que el interpretar fragmentos o sinfonias enteras puede llegar a cansar al músico. Realmente es un compositor intenso, y que en ningún momento afloja la tensión,
Hoy escucharemos una melodía que es muy cantabile, muy lírica, pero que a su vez sigue sosteniendo todo lo que significa Brahms... Sigue sosteniendo su esencia,
En la primera intervención del violín escucharemos cómo pareciera que la intensidad musical va hacia el "re" y luego descansa en el "la", concluyendo acá... Pero luego comienza algo un poco parecido, que va a ir entrando en tensión quizás muy brusca, de repente.
Acá es donde nos daremos cuenta que efectivamente estamos escuchando a Brahms, gracias a la totalidad de cada detalle.
Aún me falta mucho que estudiar, así que espero lo disfruten, ¡Abrazos!
/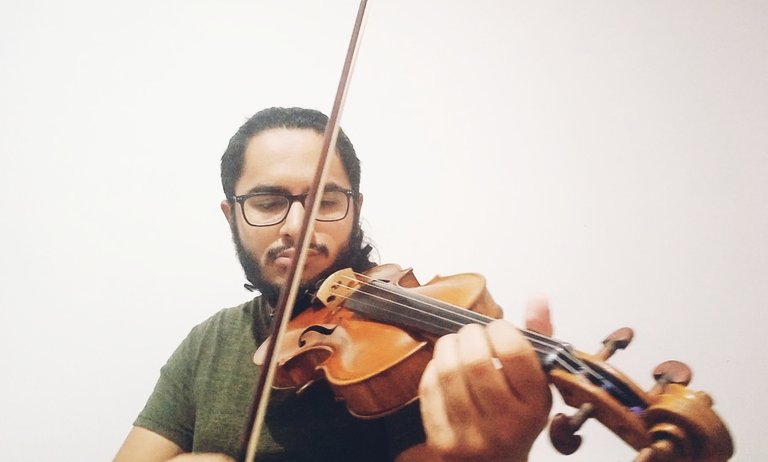 Hello dear and appreciated friends, I hope you are very well
Today I want to bring you a little bit of a fragment that I have to study for one of the many auditions and exams that I will have soon, so I wanted to take advantage of recording it to listen to it, work on it and thus bring you a little bit for you,
On this occasion I have to study two fragments, which we will listen to today but for this publication I focused on the second symphony by Brahms,
Brams, as we already know, has a powerful sound, so powerful that interpreting fragments or entire symphonies can tire the musician. He really is an intense composer, and he never loosens the tension,
Today we will listen to a melody that is very cantabile, very lyrical, but which at the same time continues to hold everything that Brahms means... It continues to hold its essence,
In the first intervention of the violin we will hear how it seems that the musical intensity goes towards the "re" and then rests on the "la", concluding here... But then something a bit similar begins, which is going to enter into tension perhaps very sharp, suddenly
This is where we will realize that we are indeed listening to Brahms, thanks to the totality of every detail.
I still have a lot to study, so I hope you enjoy it, hugs!
---
---