Neoclasicismo / Neoclassicism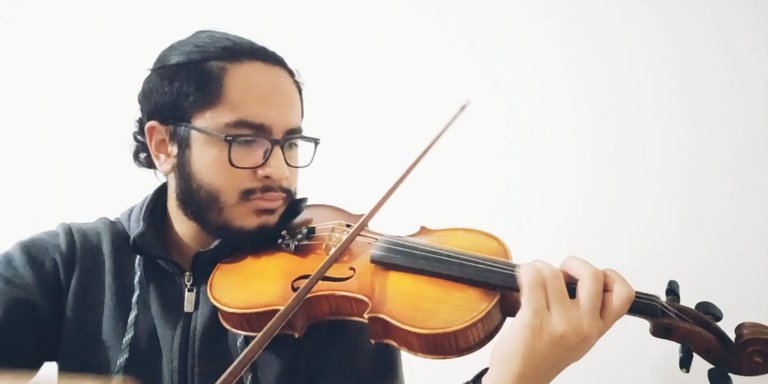 Hola queridos y apreciados amigos, espero como siempre estén muy bien
El dia de ayer les traje un poco de lo que es el clasicismo pero esta vez del lado alemán, de la mano de Beethoven para así tener una idea bastante clara de las diferencias de éste con el clasicismo Austríaco, que hemos escuchado del compositor Mozart
Hoy, quiero traerles algo del neoclasicismo, justamente para ir buscando las diferencias con los fragmentos que hemos escuchado anteriormente...
Para el neoclasicismo quiero traerles a quizás el violinista mas famoso de la historia, recordado por su virtuosismo extraordinario con sus obras para Violín, su técnica, y también por sus lados oscuros, cómo las historias que tiene y que los músicos siempre contamos...
El dia de hoy escucharemos a nada más y nada menos, una obra de Paganini,
En éste compositor, o mejor dicho, en todas sus obras, hay un grado bastante grande de técnica, el cuál para aquella época muchas de esas obras eran casi intocables, solamente interpretadas por el compositor,
Pasado el tiempo fueron apareciendo violinista con una técnica quizás igual o hasta mejor, que fueron interpretando éstas obras de una manera muy pero muy pulcra y perfecta,
La pieza del día de hoy es uno de sus famosos 24 caprichos de Paganini, específicamente el 10,
En esta primera parte, que es lo que escucharemos, la dificultad es básicamente los trinos, ademas de unas decimas y octavas que por lo menos a mi me han dado bastante que estudiar,
Asi que sin mas nada que agregar espero disfruten y de antemano disculpen las desafinaciones😂, ¡abrazos!
/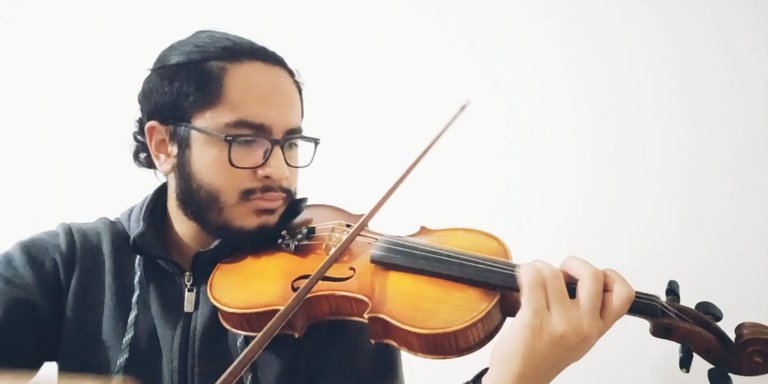 Hello dear and dear friends, I hope you are always very well
Yesterday I brought you a little of what classicism is but this time from the German side, from the hand of Beethoven in order to have a fairly clear idea of ​​the differences between it and Austrian classicism, which we have heard. by the composer ** Mozart **
Today, I want to bring you something of neoclassicism, precisely to go looking for the differences with the fragments that we have heard previously ...
For neoclassicism I want to bring you perhaps the most famous violinist in history, remembered for his extraordinary virtuosity with his works for Violin, his technique, and also for his dark sides, how the stories he has and that musicians always we count ...
Today we will listen to nothing more and nothing less, a work by Paganini,
In this composer, or rather, in all of his works, there is a fairly large degree of technique, which for that time many of those works were almost untouchable, only performed by the composer,
Over time, a violinist appeared with perhaps the same or even better technique, who were interpreting these works in a very, very neat and perfect way,
Today's piece is one of his famous 24 Paganini quirks, specifically the 10,
In this first part, which is what we will hear, the difficulty is basically the trills, in addition to a few tenths and octaves that at least have given me a lot to study,
So without anything else to add, I hope you enjoy and excuse the detuning in advance😂, hugs!
---
---