La danza en las obras para violín / Dance in works for violin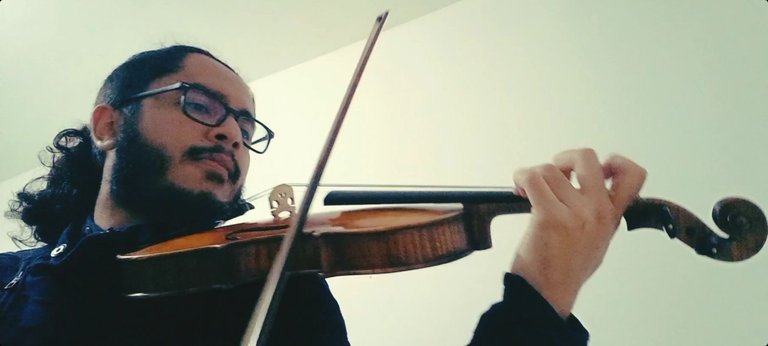 Hola queridos y apreciados amigos, espero estén muy pero muy bien la noche de hoy
Cómo ya anteriormente les he comentado, la música para los instrumentos musicales siempre tienen un "algo más", un concepto, que hace que sea más complicada interpretar... Cosa que a veces no es tan notoria al escucharlo,
A qué me refiero? A qué puede pasar que no nos demos cuenta cuan complejo es algo por no tomarnos quizás un tiempo, para analizar y pensar en la música que escuchamos.
Cuando vamos a un concierto de una orquesta e interpreta algo, ese algo siempre tiene un motivo, una razón de ser... Siempre el compositor va a tener cómo esa inspiración, la cuál va a enfocar en algo. En el amor, en la creación del hombre, en la Fe, etc etc
Para ser más específicos y adentrarnos a la pieza de hoy, podemos decir que Bach siempre tuvo un enfoque, muchas veces quiso mostrar en sus obras las sensaciones de estar en las iglesias de aquel entonces, con construcciones góticas, y otras en bailes de la época, tal cuál como pasa en la Courante,
Acá el compositor va a mostrarnos la época que él vivió, por medio de una danza.
Ahora, ¿Que es lo complicado de ésto?
Lo complicado es que al ser con un enfoque bailable, siempre tiene que fluir, y es por ello que podemos decir que es también una especie de río que va fluyendo. Jamás se detiene, cómo los mismos pasos al bailar,
Siendo ello lo complejo de éste tipo de música y que siempre al interpretarla hay que tener cada detalle en cuenta,
Así que sin más nada que agregar espero les guste, ¡Abrazos!
/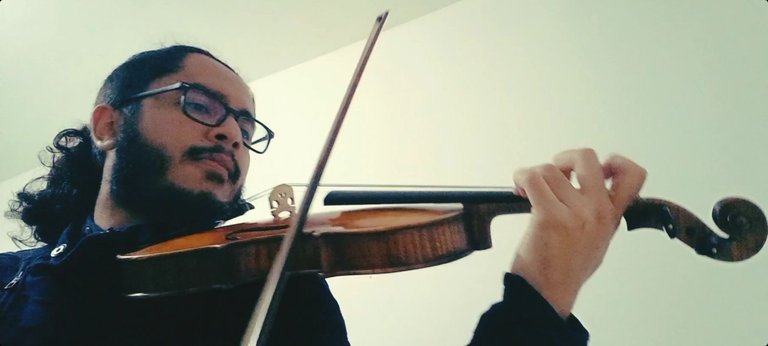 Hello dear and dear friends, I hope you are very, very well tonight
As I have previously mentioned, music for musical instruments always has a "something else", a concept, which makes it more difficult to interpret ... which is sometimes not so noticeable when listening to it,
What do I mean? To what can happen that we do not realize how complex something is because perhaps we do not take time to analyze and think about the music we listen to.
When we go to an orchestra concert and they interpret something, that something always has a motive, a reason for being ... The composer will always have that inspiration, which will focus on something. In love, in the creation of man, in Faith, etc. etc.
To be more specific and get into today's piece, we can say that Bach always had a focus, many times he wanted to show in his works the sensations of being in the churches of that time, with Gothic constructions, and others in dances of the time , such as what happens in the Courante,
Here the composer is going to show us the time he lived through, through a dance.
Now, what is complicated about this?
The complicated thing is that being with a danceable approach, it always has to flow, and that is why we can say that it is also a kind of river that is flowing. It never stops, like the same steps when dancing,
This being the complexity of this type of music and that when interpreting it, every detail must be taken into account,
So without anything else to add I hope you like it, Hugs!
---
---