Estudiar afinación / Study tuning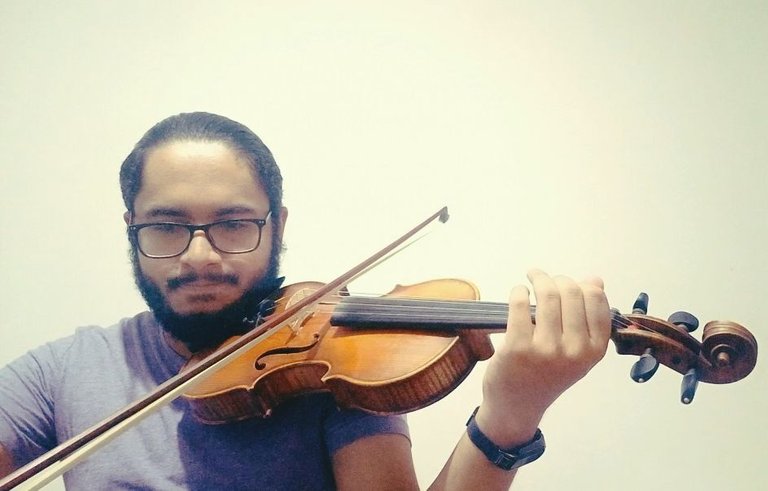 Hola queridos y apreciados amigos, espero sigan muy bien
Cómo última publicación del día de hoy quiero hablarles del proceso complejo que es el de la afinación, sobretodo con instrumentos cómo el violín, y ya les diré por qué...
El proceso de la afinación es básicamente hacer algo las notas suenen bien y sean del disfrute al oído de quién lo escucha, pero resulta que dentro de la afinación hay un tema complejo y es según la cantidad de vibraciones al momento,
Por eso podemos entre los músicos se habla mucho de la afinación 440, 442, etc y eso se en pocas palabras la altura en la que sonarán las frecuencias,
Si es 450 es mucho más alto que 420, y así, sucesivamente... De hecho, en el barroco se interpretaba todo mucho más bajo, es por ello que las grabaciones son así.
Pero ya volviendo al tema y entendiendo todo lo anterior podemos decir que la afinación es algo que va más allá de esas frecuencias, porque alguien que toque algo en frecuencia baja no va a estar desafinado, solamente estará tocando bajo. Pero no desafinado.
Ahora, cómo les dije que el proceso de la afinación es justo el hacer que algo suene bien, en los instrumentos que no tienen trastes es mucho más complicado porque hay que afinar con las cuerdas al aire y con los mismos armónicos del instrumento, teniendo si o si que desarrollar cierta sensibilidad para poder percatarse si algo no está bien.
Es por ello que hoy les mostraré cómo me estudio la introducción del Tchaikovsky, con cuerdas al aire y lento, para luego darle una pasada un poco más rápida pero sin cuerdas al aire, siendo quizás el proceso más complejo del tocar violín,
Así que sin más que agregar espero les guste, ¡abrazos a todos!
/
![SmartSelect_20220219-212807_YouCut - Video Editor.jpg](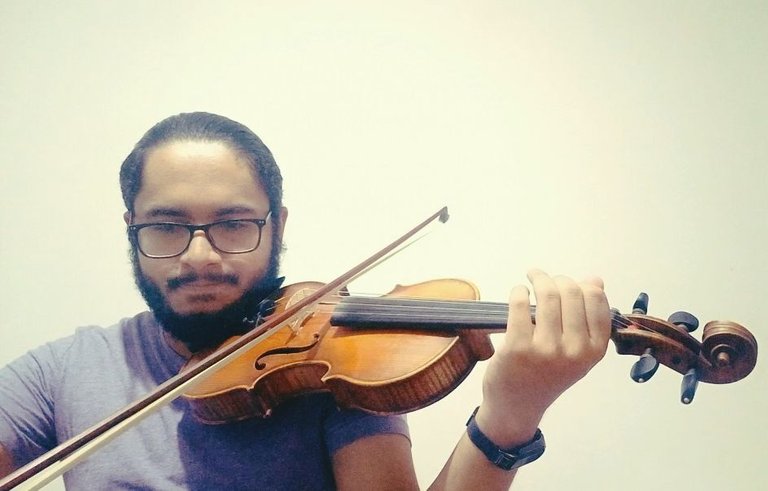 Hello dear and appreciated friends, I hope you continue very well
As the last post of today I want to talk to you about the complex process of tuning, especially with instruments like the violin, and I'll tell you why...
The tuning process is basically to make something, the notes sound good and are enjoyed by the listener, but it turns out that within the tuning there is a complex issue and it depends on the amount of vibrations at the moment,
That is why we among musicians talk a lot about tuning 440, 442, etc. and that is in a few words the height at which the frequencies will sound,
If it's 450, it's much higher than 420, and so on... In fact, in the Baroque, everything was played much lower, which is why the recordings are like that.
But returning to the subject and understanding all of the above, we can say that tuning is something that goes beyond those frequencies, because someone who plays something in low frequency will not be out of tune, they will only be playing bass. But not out of tune.
Now, as I told you that the tuning process is just making something sound good, in instruments that do not have frets it is much more complicated because you have to tune with the open strings and with the same harmonics of the instrument, having if or whether to develop a certain sensitivity to be able to notice if something is not right.
That is why today I will show you how I study the introduction of the Tchaikovsky, with open strings and slow, to then give it a slightly faster pass but without open strings, being perhaps the most complex process of playing violin,
So without further ado I hope you like it, hugs to all!
---
---