De los fragmentos más difíciles / Of the most difficult fragments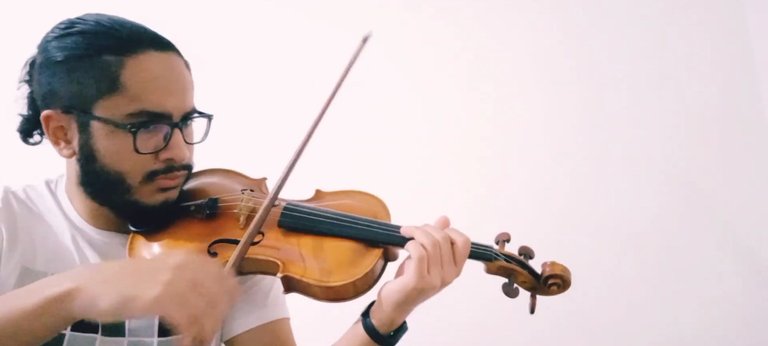 Hola queridos y apreciados amigos, espero estén muy pero muy bien
Hace bastante tiempo les traje un poco de un compositor que es ícono del romanticismo ruso, tanto por el país, la época y todo lo que vivió, lo cual gracias a la suma de todo esto marcó tanta diferencia, además del mismo talento,
Cuándo hablamos de Tchaikovsky es necesario hablar de esa forma de escribir tan sincera, dónde en la música lo decía todo... Decía cada cosa que sentía y pensaba, como si se tratase de un desahogo,
En éste período como bien sabemos, las artes comenzaban a ser un poco más terrenales, básicamente el "amor" fué cómo lo que impulsaba la creación de éstas cosas, ya que el hombre se enfocó de gran forma en todo lo sentimental,
Es por ello que en ésta época encontramos pinturas dónde parejas se miran, se tocan, pasean, todo justamente porque la musa era justamente eso, el amor, lo terrenal. Ese algo que una persona podía llegar a sentir por la otra.
Es por esta característica que el concierto de violín de éste compositor es tan conocido, porque ninguno es tan intenso cómo éste.
En el fragmento que escucharemos hoy, el cuál es bastante incómodo y complicado para el violín (aún lo estoy estudiando para que me salga mejor) se muestra justamente esa incomodidad violinistica,
Son arpegios que suben de una manera que para el violín no llega a ser tan cómodo, y que musicalmente denota intensidad, porque justamente todo lo que Tchaikovsky escribía con sucesión de tonos era para buscar tensión para llegar a un algo,
Es justamente por ambas cosas que éste fragmento para mí es de los más complicados de todo el primer movimiento,
Así que sin más nada que agregar por hoy, espero les guste, ¡Abrazos!
/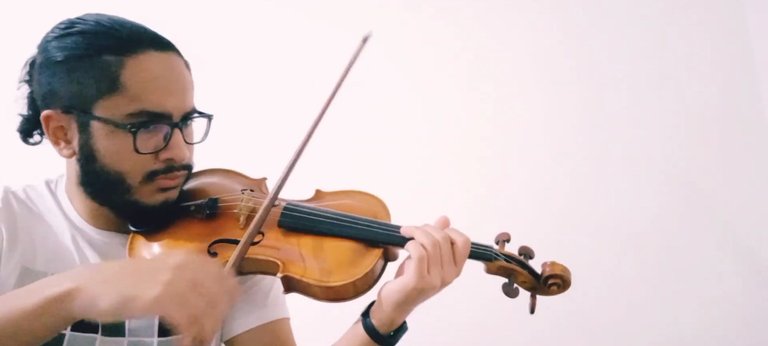 Hello dear and dear friends, I hope you are very, very well
Some time ago I brought you a bit of a composer who is an icon of Russian romanticism, both for the country, the time and everything he lived, which thanks to the sum of all this made so much difference, in addition to the same talent,
When we talk about Tchaikovsky it is necessary to speak of that sincere way of writing, where in music he said everything ... he said everything he felt and thought, as if it were a relief,
In this period as we well know, the arts began to be a little more earthly, basically "love" was how what drove the creation of these things, since man focused heavily on everything sentimental,
That is why at this time we find paintings where couples look at each other, touch each other, walk, all precisely because the muse was just that, love, the earthly. That something that one person could feel for the other.
It is for this characteristic that this composer's violin concerto is so well known, because none is as intense as this one.
In the fragment that we will listen to today, which is quite uncomfortable and complicated for the violin (I am still studying it to make it better for me), precisely that violinistic discomfort is shown,
They are arpeggios that rise in a way that for the violin is not so comfortable, and that musically denotes intensity, because precisely everything that ** Tchaikovsky ** wrote with succession of tones was to seek tension to reach something,
It is precisely for both things that this fragment for me is one of the most complicated of the entire first movement,
So with nothing more to add for today, I hope you like it, Hugs!
---
---