Continuando con la preparación / Continuing with the preparation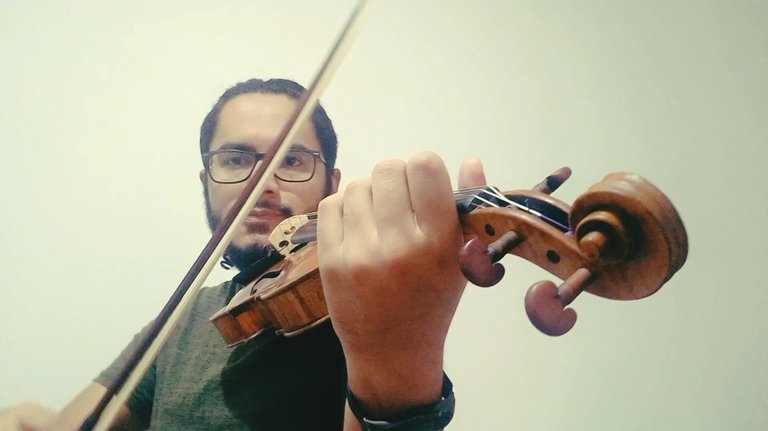 Hola queridos y apreciados amigos, espero sigan muy pero muy bien en todo el día de hoy
Quiero continuar trayendoles el repertorio que debo interpretar para una de las próximas audiciones, en el cual son dos fragmentos. Brahms 2 que se los traje en la publicación de hace unas horas y ahora la sinfonía clásica de Prokofiev,
Es importante recalcar que Prokofiev hizo vida en 1891 y 1953, y aún así tuvo la idea de componer una sinfonía que tuviese características de otros tiempos, justamente del período clásico,
Éste compositor normalmente tiene sonidos bastantes característicos de la época, dónde experimenta en una armonía bastante densa y a un lenguaje denso, en el cuál si no estamos acostumbrados nos puede impresionar, y quizás sea difícil de digerir en el primer contacto, excepto con ésta sinfonía,
Acá Prokofiev busca colores mucho más de Haydn, de Mozart, buscándolo desde lo básico o mejor dicho, desde el alma de la obra, que en éste caso es la tonalidad.
Partiendo desde acá y desde la misma forma sonata de la obra el compositor experimenta justamente colores propios pero enfocados en el clasicismo, haciendo una unión muy pero muy interesante y obviamente, difícil de interpretar.
Es por ello que por lo menos en mi opinión hay que verlo desde la parte clásica cómo base, para cuidar el sonido, pero también exagerar de gran manera los crescendos y fortes, apareciendo acá el lado netamente Prokofiev,
Es por ello que les traeré la primera parte de la sinfonía, que es la que irá para el exámen. Obviamente me queda mucho por mejorar, pero quería traerles un poco de ello para mostrarle mi proceso luego,
Así que sin más que agregar muchas gracias por leer y escuchar, ¡Abrazos!
/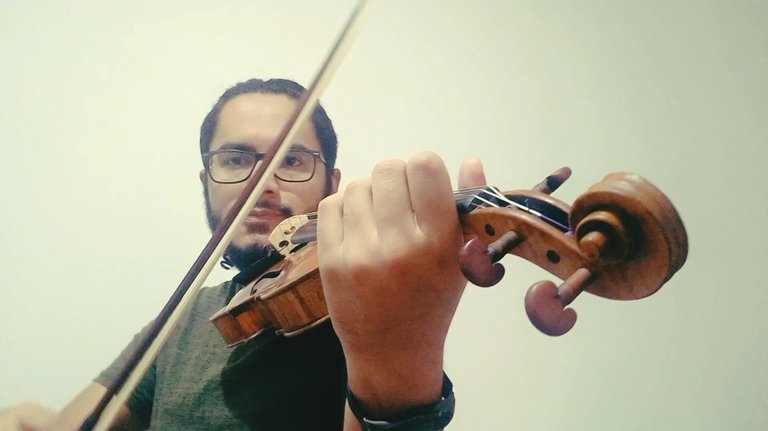 Hello dear and appreciated friends, I hope you continue very, very well throughout the day today
I want to continue bringing you the repertoire that I must interpret for one of the next auditions, in which there are two fragments. Brahms 2 that I brought you in the post a few hours ago and now Prokofiev's classical symphony,
It is important to emphasize that Prokofiev lived in 1891 and 1953, and even so he had the idea of ​​composing a symphony that had characteristics of other times, precisely from the classical period,
This composer usually has sounds that are quite characteristic of the time, where he experiments with a fairly dense harmony and a dense language, in which if we are not used to it, it can impress us, and perhaps it is difficult to digest at first contact, except with this symphony,
Here Prokofiev looks for colors much more from Haydn, from Mozart, looking for it from the basics or rather, from the soul of the work, which in this case is the tonality.
Starting from here and from the same sonata form of the work, the composer experiences precisely his own colors but focused on classicism, making a very, very interesting union and obviously difficult to interpret.
That is why, at least in my opinion, it must be seen from the classical side as a base, to take care of the sound, but also greatly exaggerate the crescendos and fortes, with the clearly Prokofiev side appearing here,
That is why I will bring you the first part of the symphony, which is the one that will go for the exam. Obviously I still have a lot to improve, but I wanted to bring you a bit of it to show you my process later,
So without further ado, thank you very much for reading and listening, Hugs!
---
---