What you will see in IKEA, Moa Branch?
Last Saturday, me and my friends went to IKEA just beside Moa, specifically beside Moa Square. This is our first time to visit the place and I don't have any idea what to see there even if I was hearing about IKEA ever since before.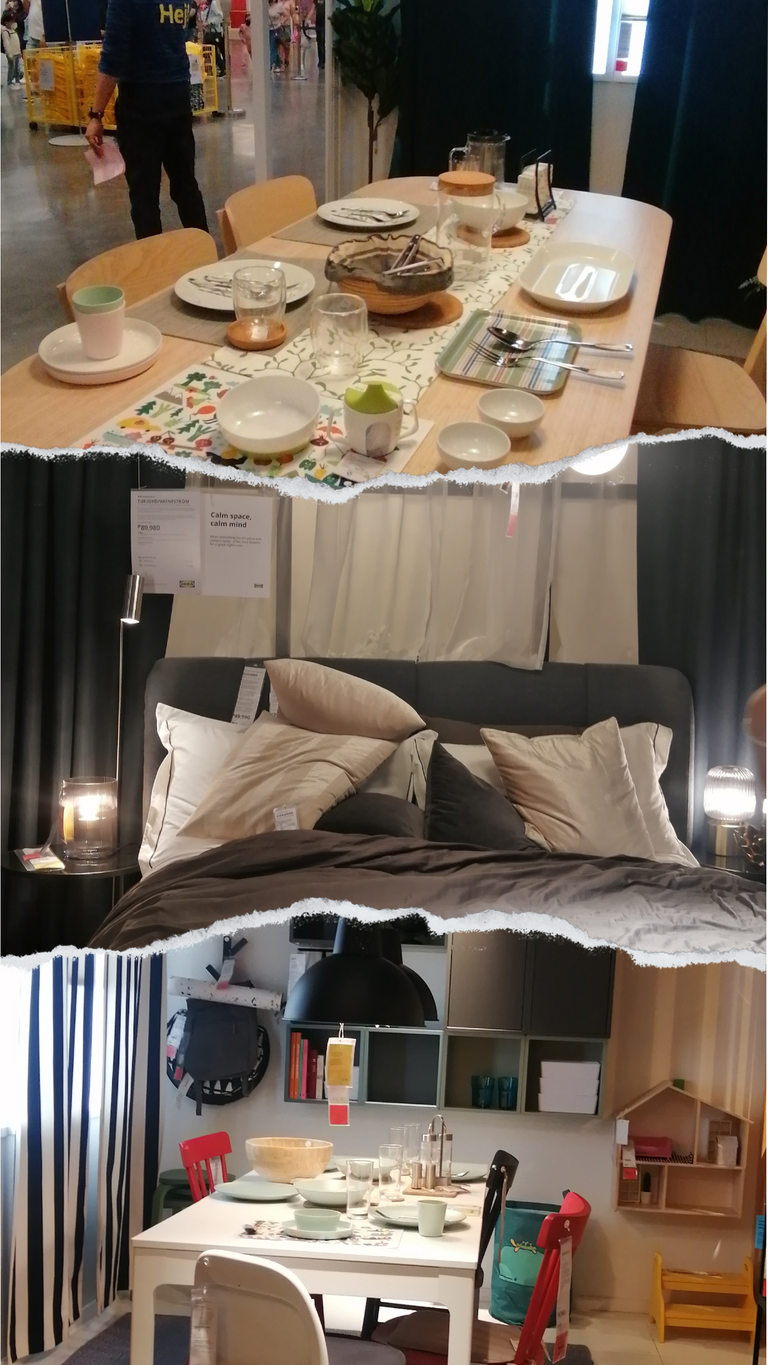 We went there just to feed our curiosity and of course, we prepared some money just in case we find something that is worth buying. Actually, I already have an idea of what to buy. One of my officemates showed me some of the wooden laddle, scissors and plates that he bought from there. Since we are running out of kitchen and dining wares at home, I decided to check the items there. My officemate said that there are lots affordable kitchen sets.
I was taking pictures of everything that I didn't appreciate some from the showroom that I took. Just now, while I was inserting images here that I appreciate it and of course the showroom in IKEA.
This one is a showroom for bedroom, like on a study table where you work or do your assignment as a student, but this one, since everyone are into social medial content, this showroom is for those who are doing it. Let's imagine that the owner of the room is a fashionista.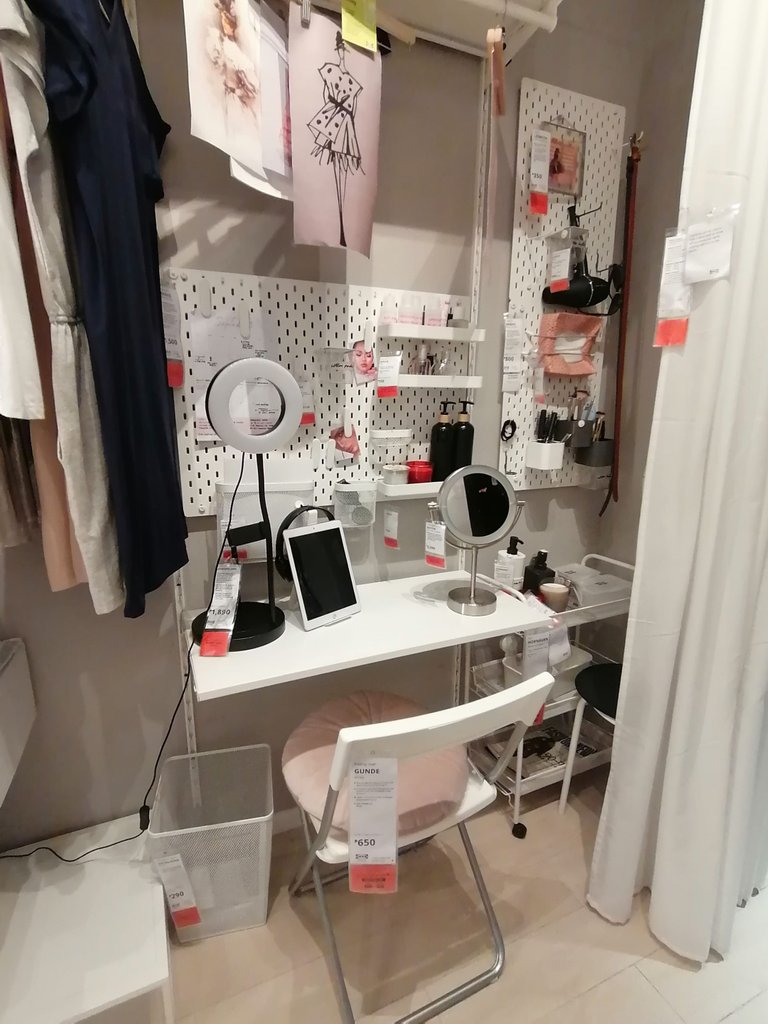 This one is a showroom for dining area. How cute the arrangement. Actually I love wood when it comes to dining area that is why I took a picture of this one just to have an idea.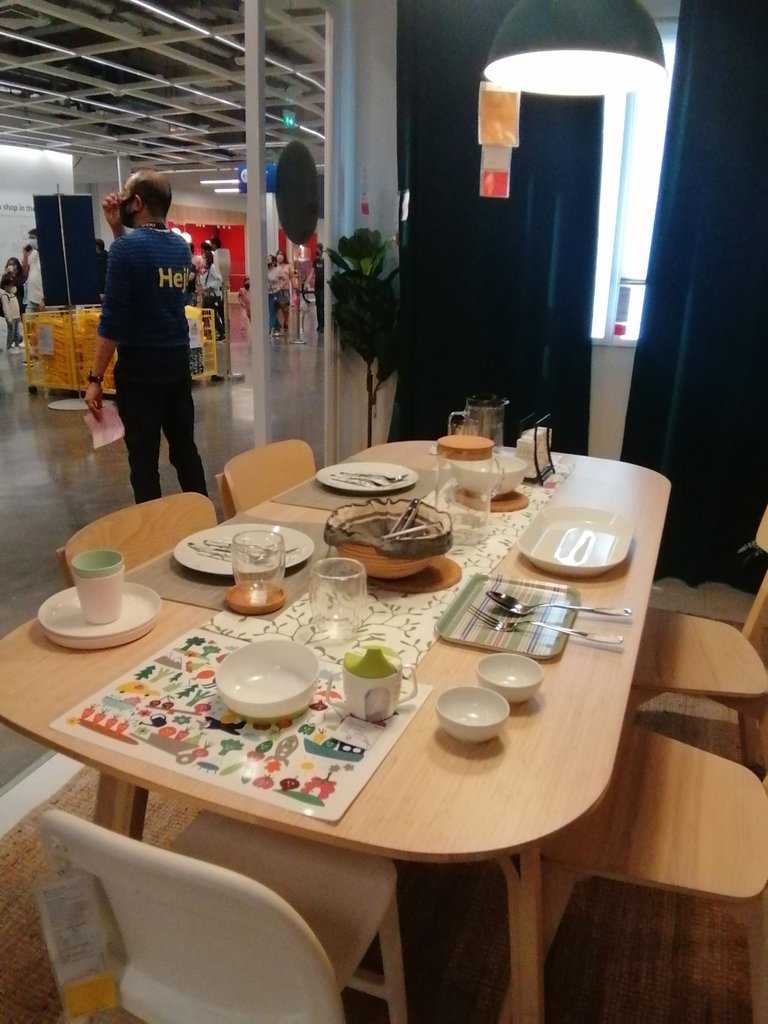 This one is just beside the dining area. The place where you are in a dining area but there is a separate table where you can set your laptop and work.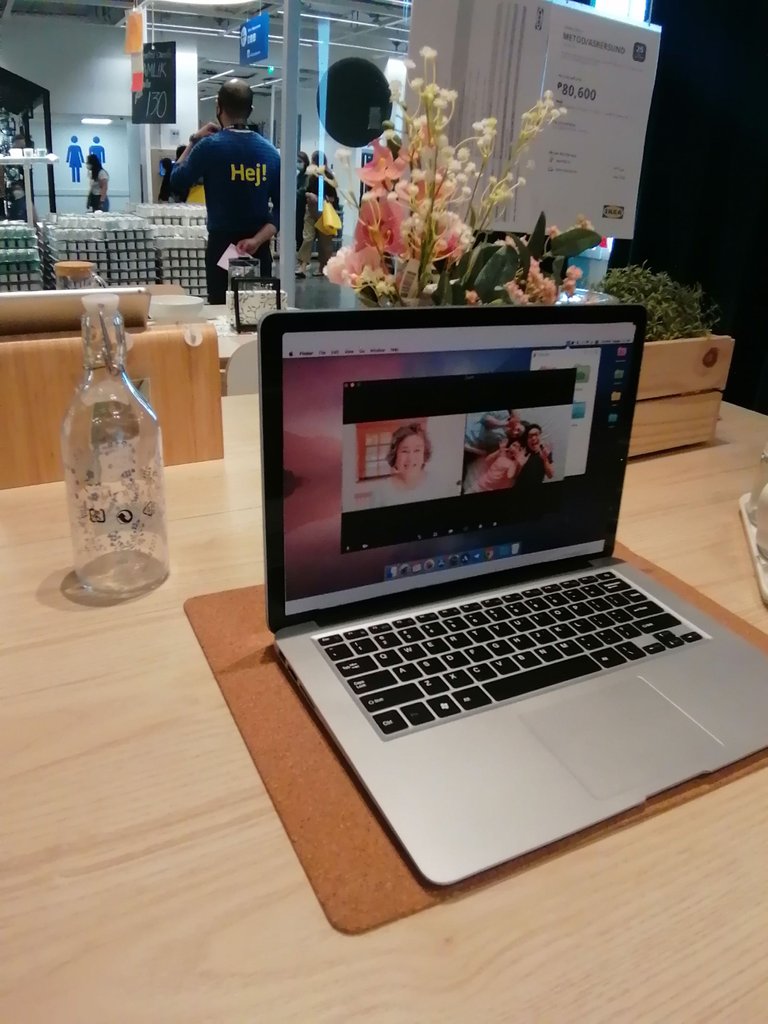 This is just me at the showroom.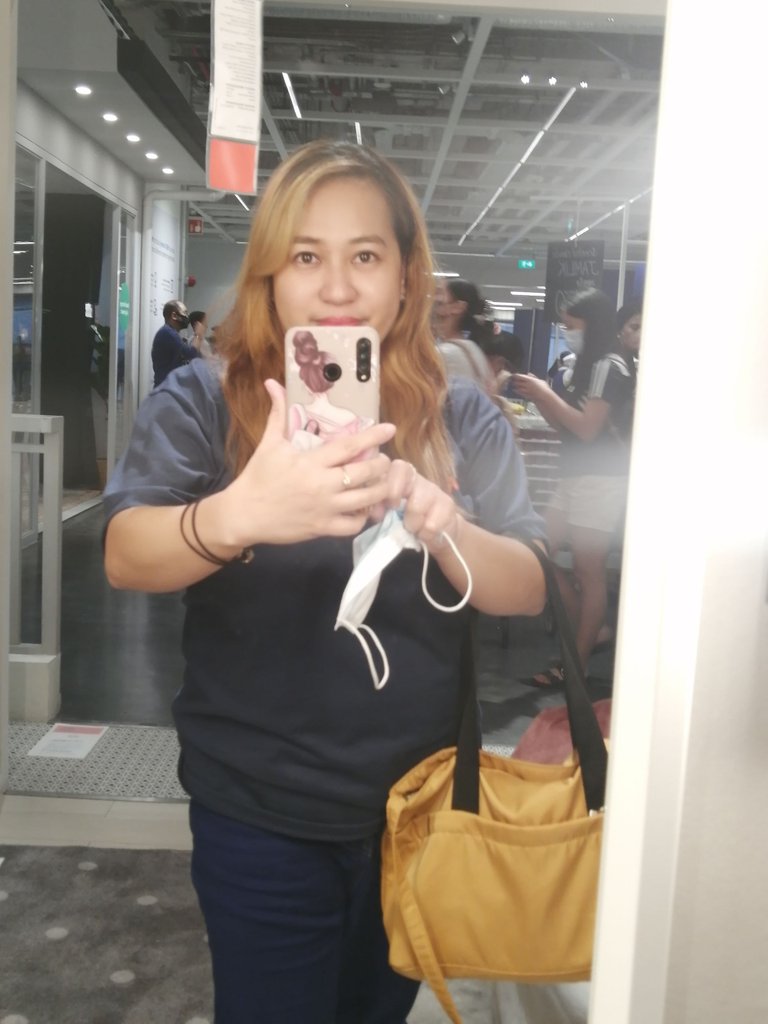 This is a living area, a modernise one. This one gives me an idea of what arrangements will I use when I don't have enough space in a room.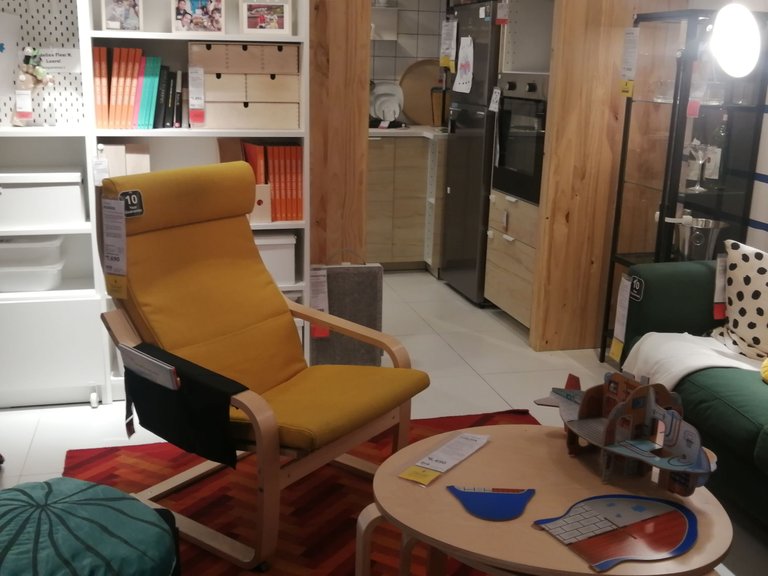 This one is my favorite. It is a showroom for bedroom. I tried the bed and it is a little soft. What I love is the thickness of blanket. Actually, this my ideal bedroom and I will make this happen in the future.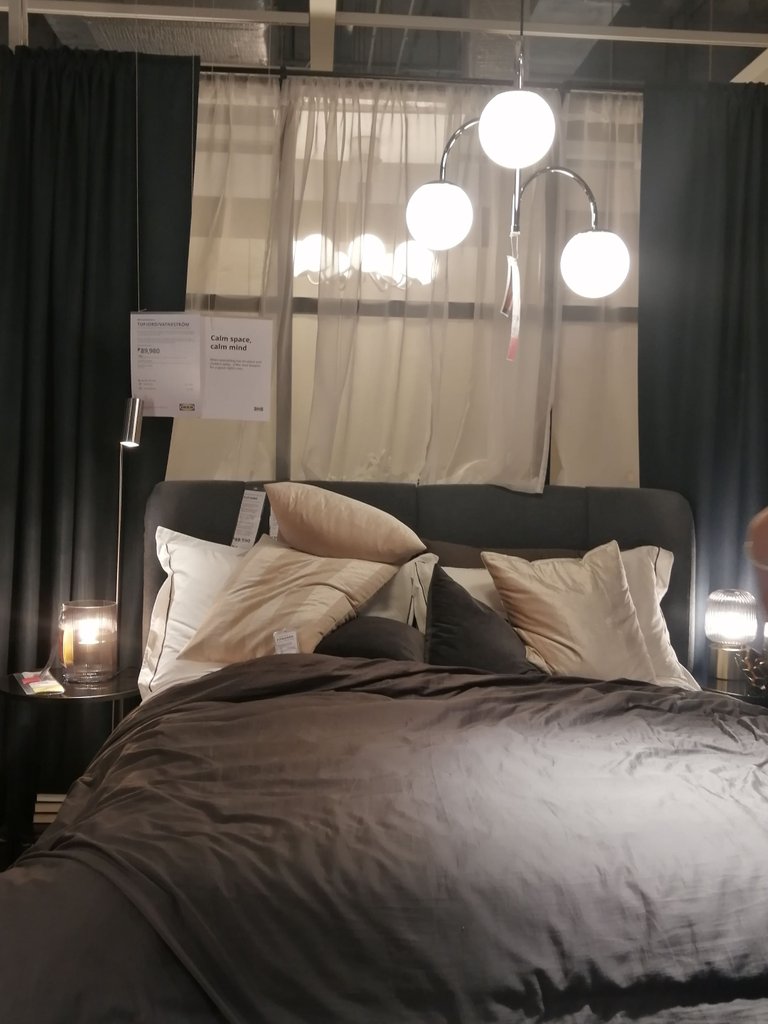 This one is a showroom from the fashionista bedroom. It has a TV set. What I love about this is the place where you will keep your books, just below the TV.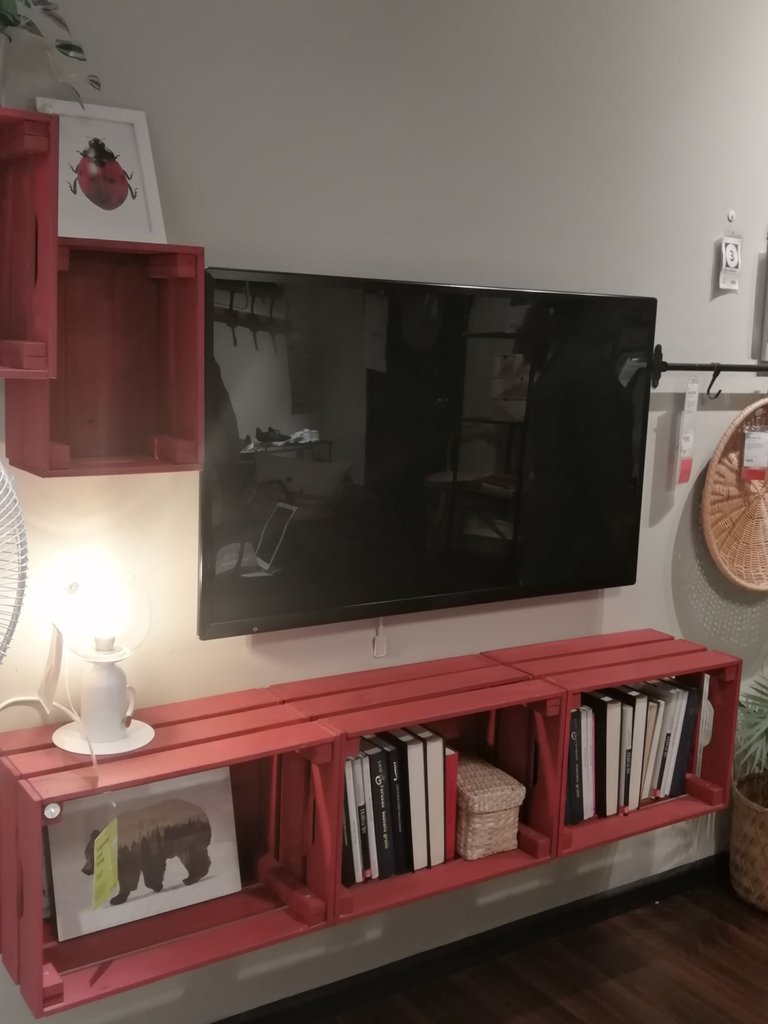 These are the affordable porcelain plates at IKEA. It only cost PHP 40 each (less than a dollar each).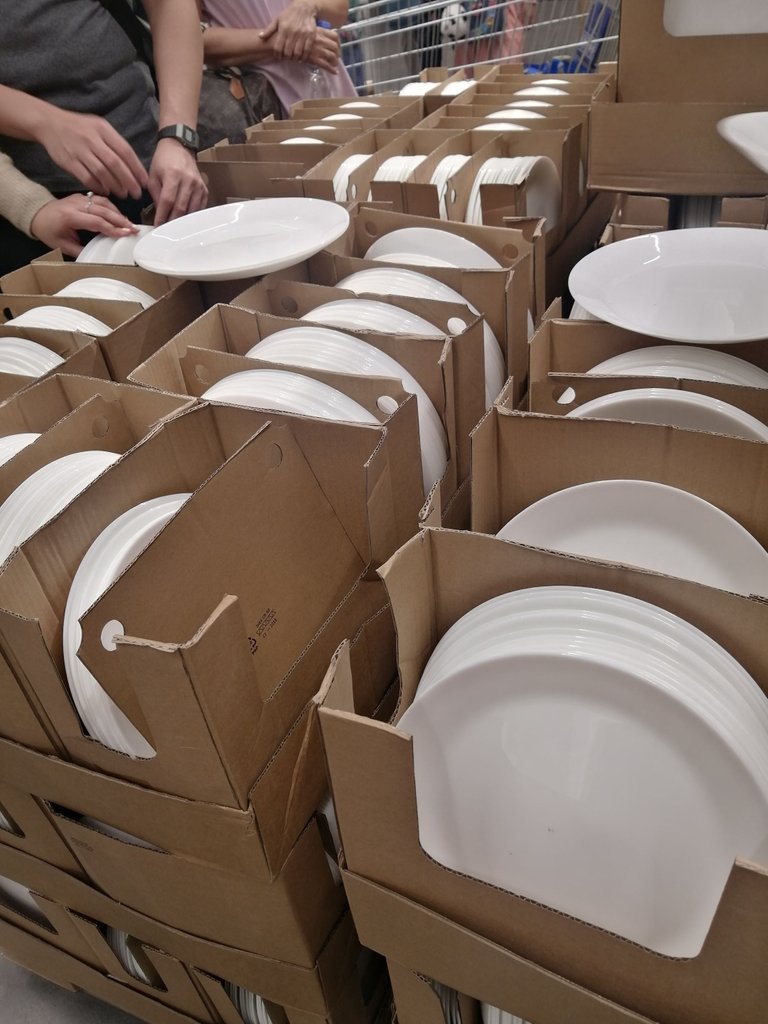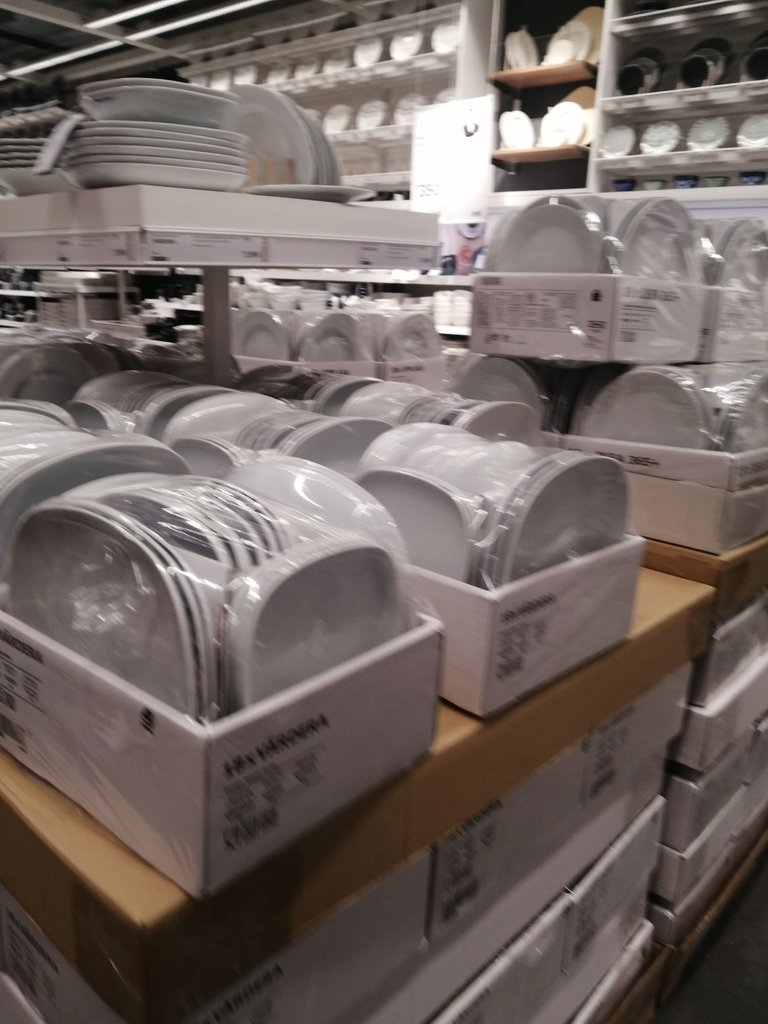 This one is another idea for small and simple dining area. I love the lighting part of this room. It is cozy too. If I have this at home, this is where I will work during the evening.

Below are the pictures of the kitchen wares we check on the 3rd floor. It has a lot. I am not inyo glasswares. Most of the available are glasswares. Just check out pictures until the end of this blog to have an idea of what will you see in there.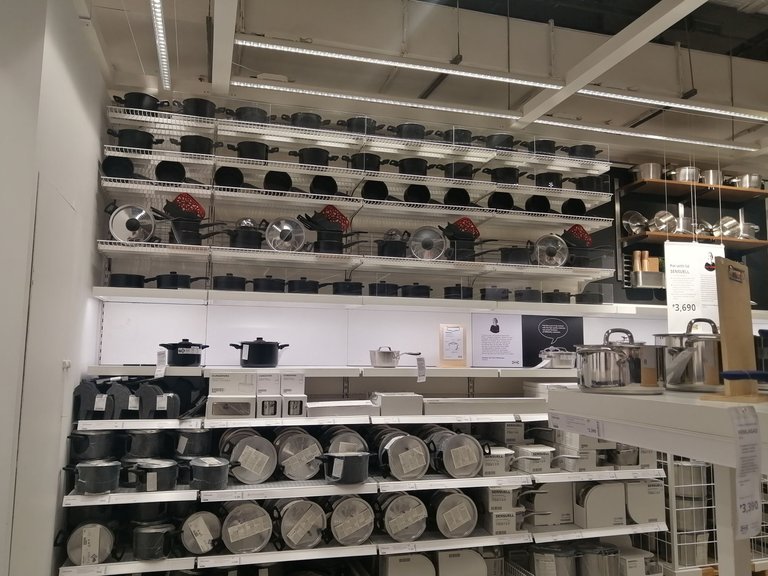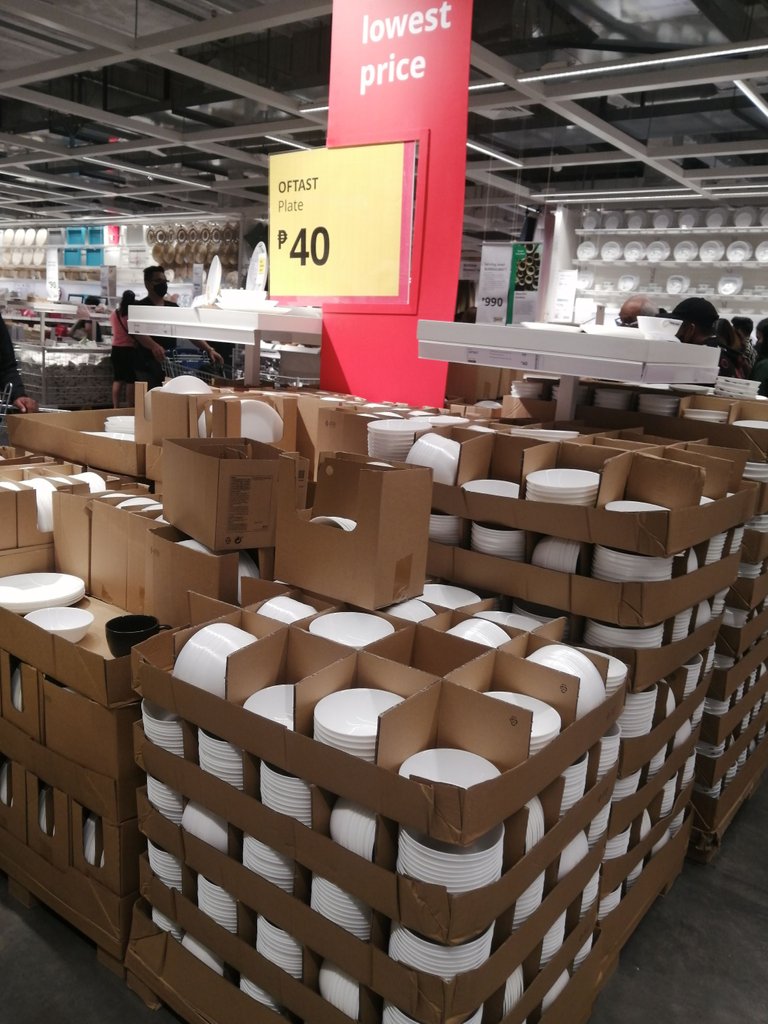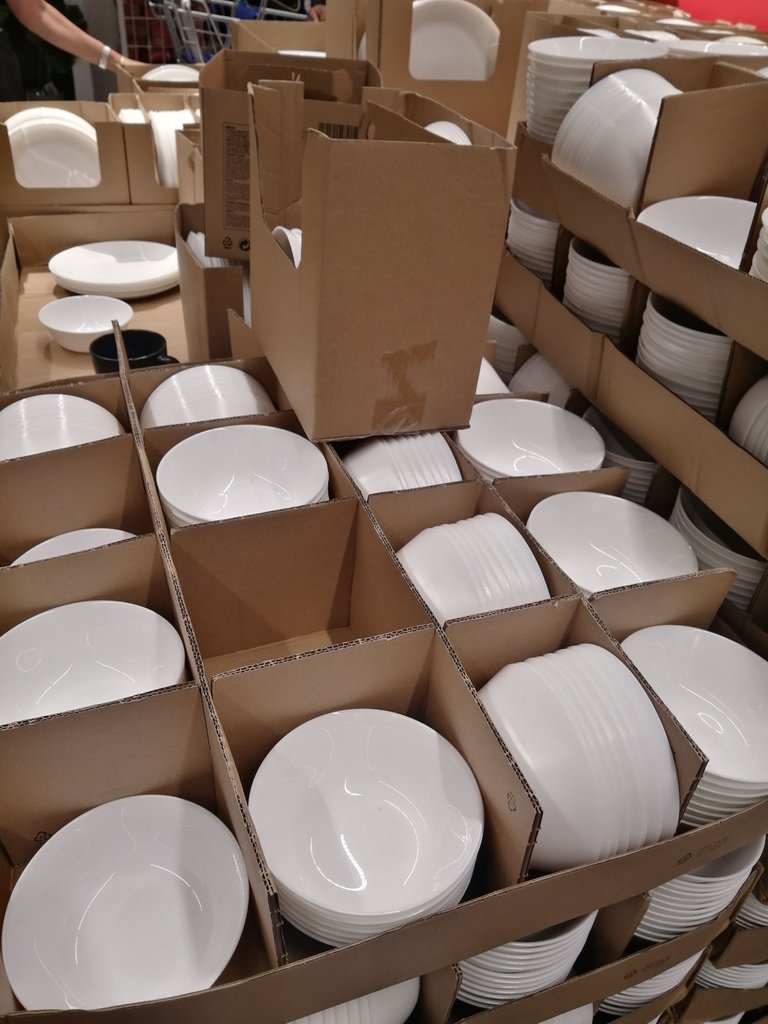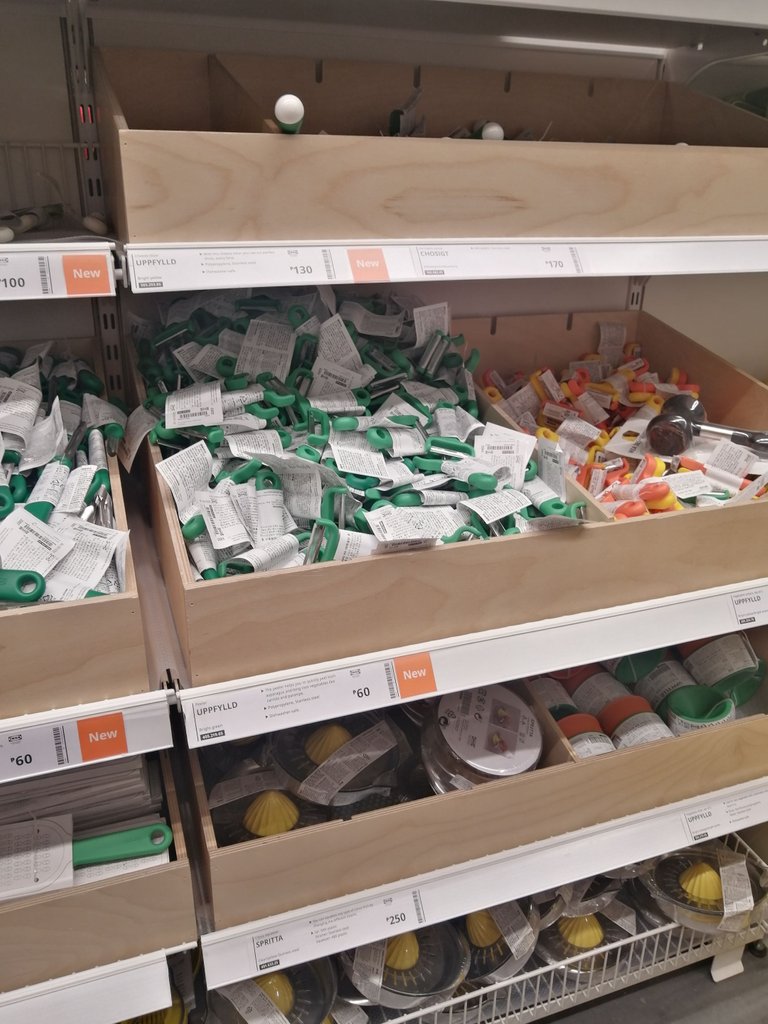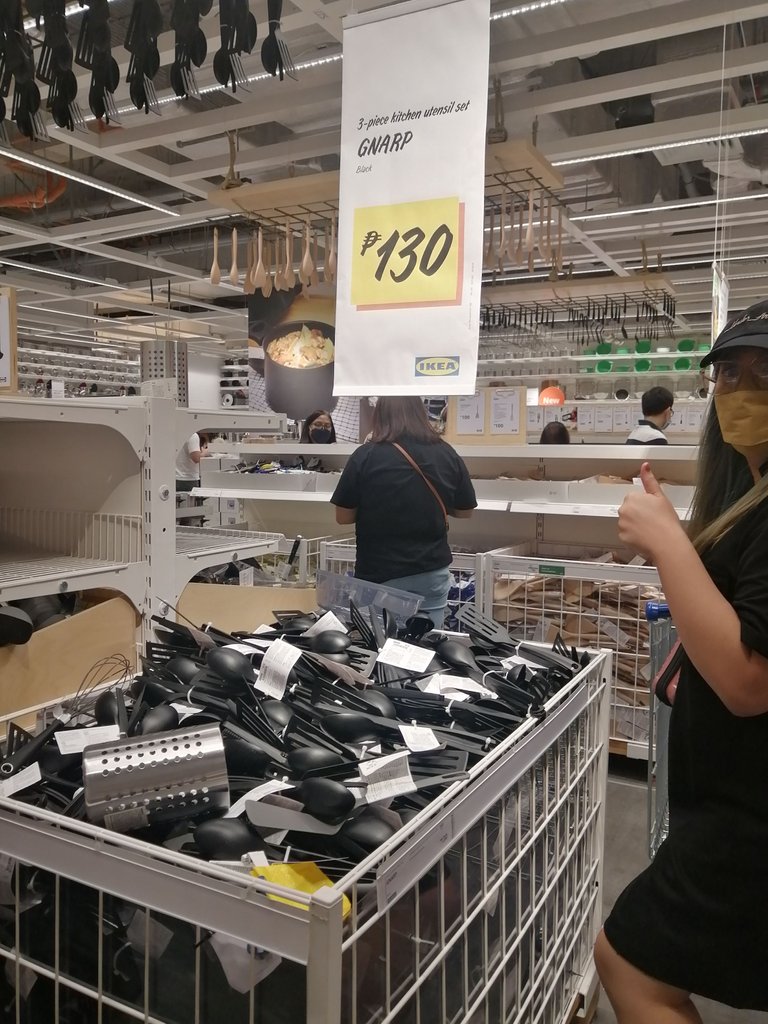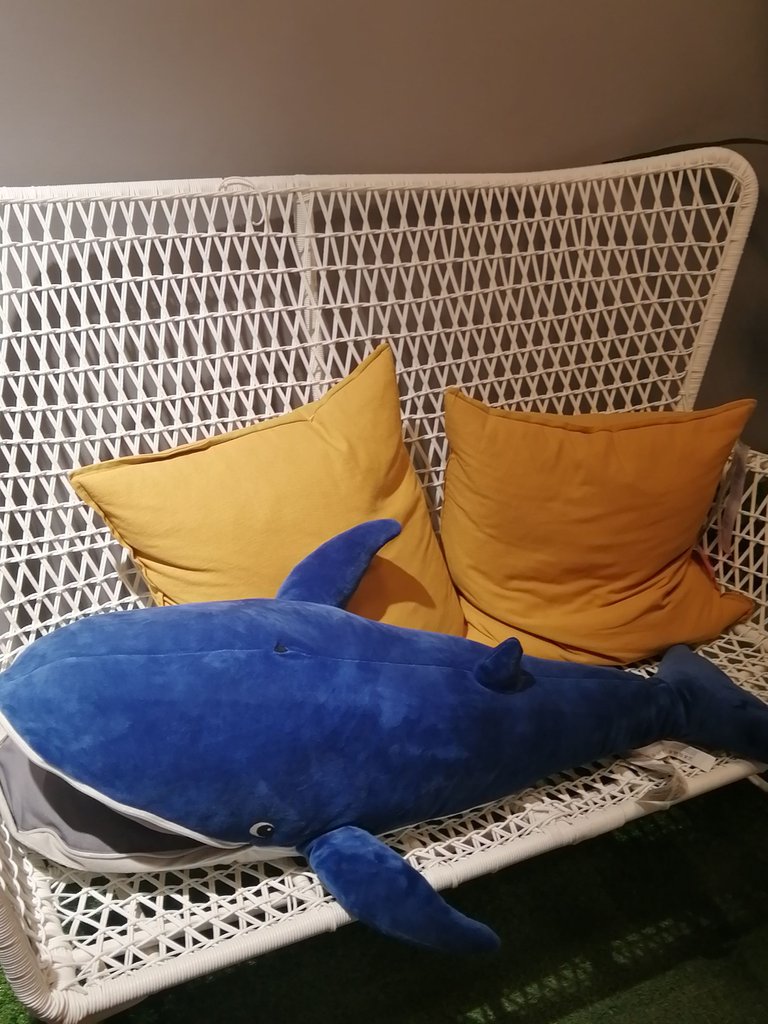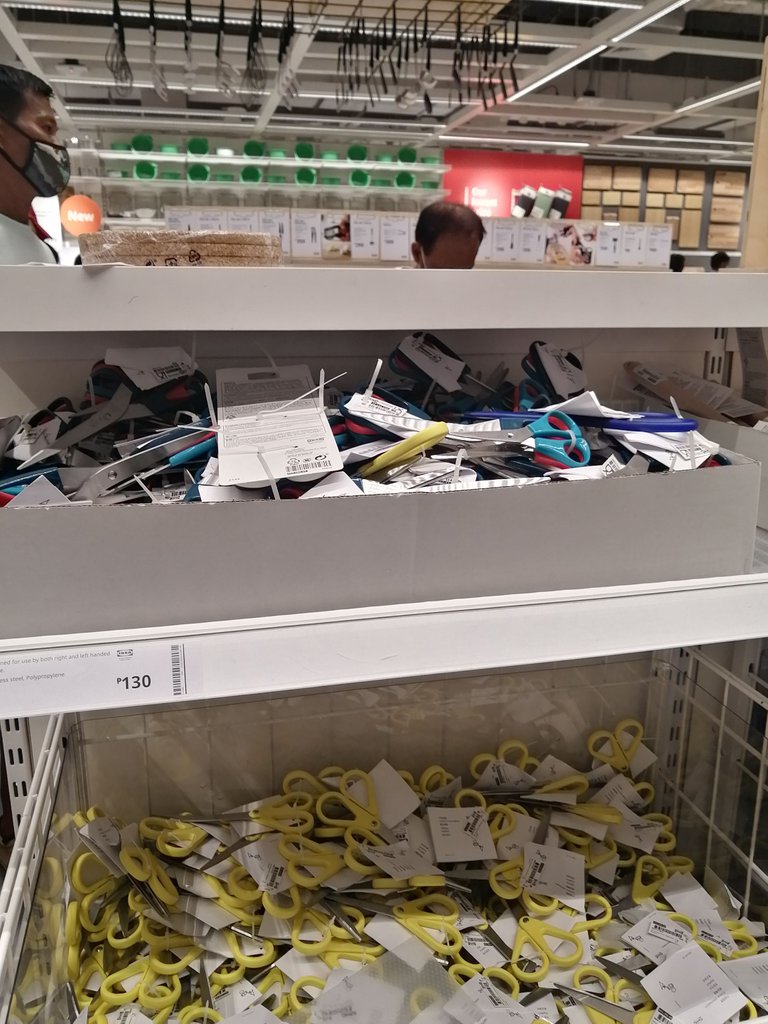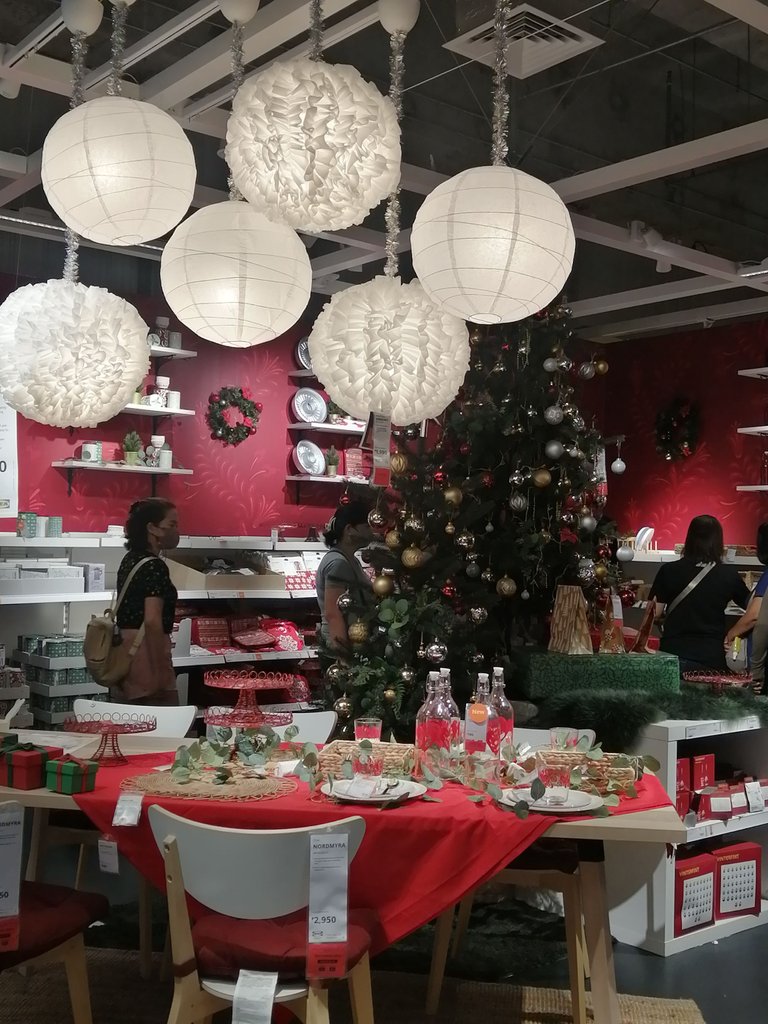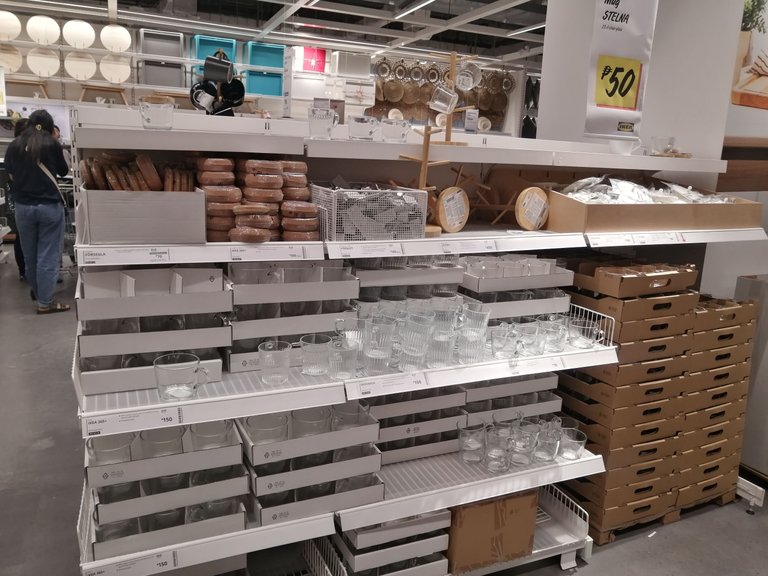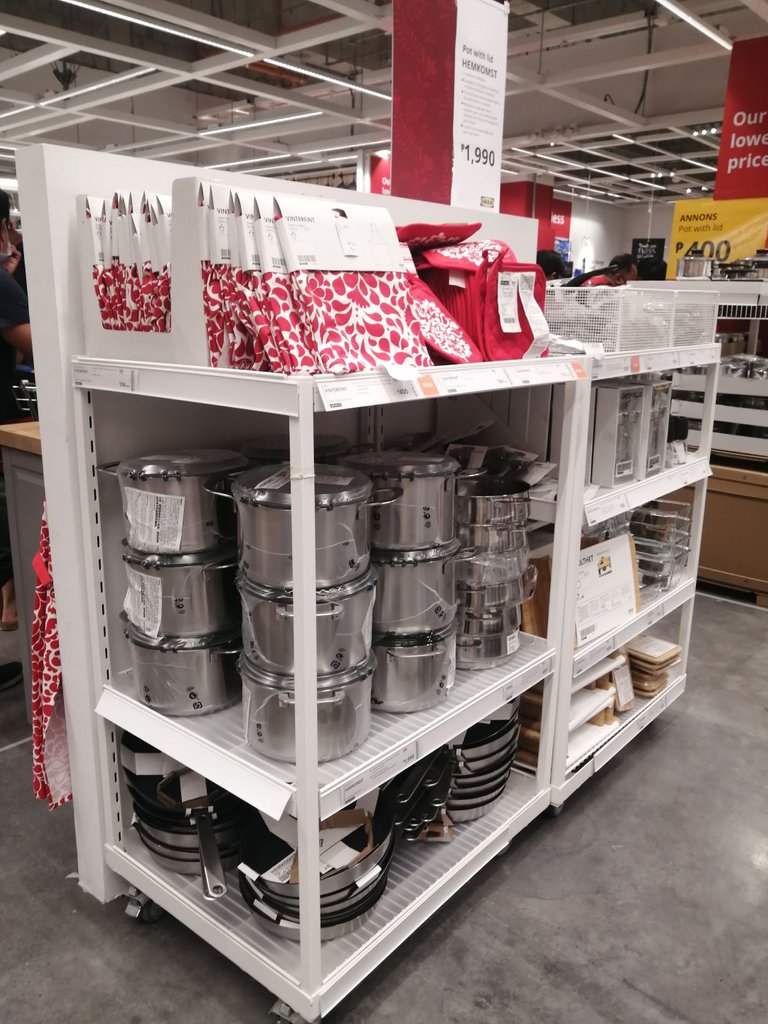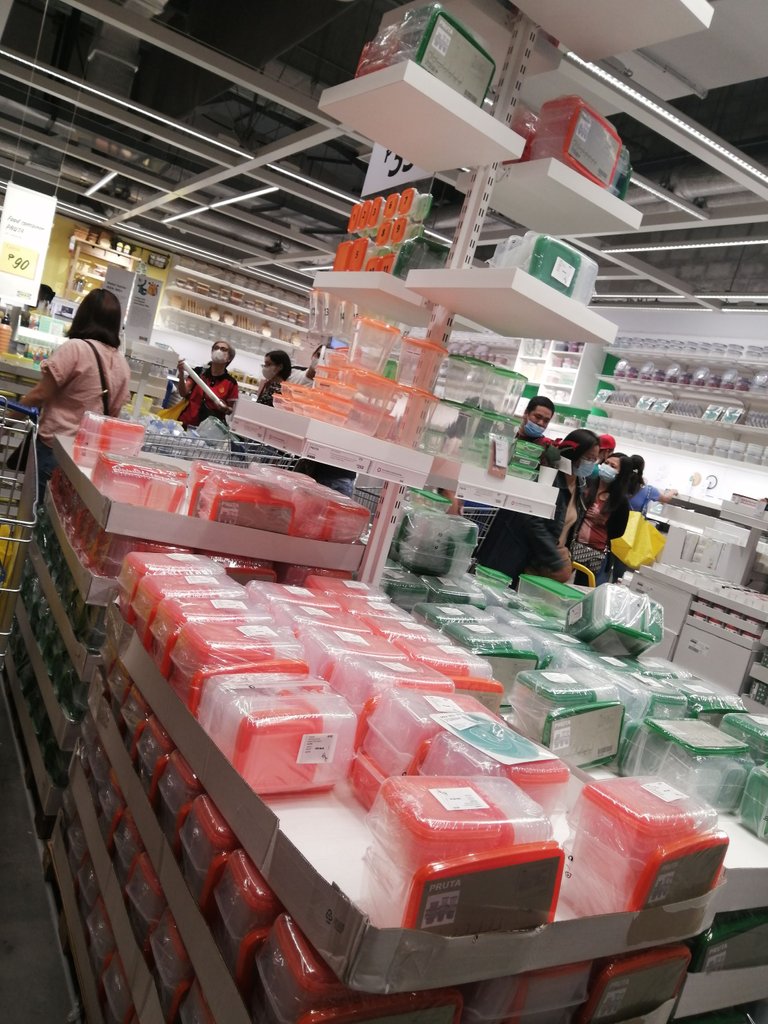 This one is just my funny face, don't mind it.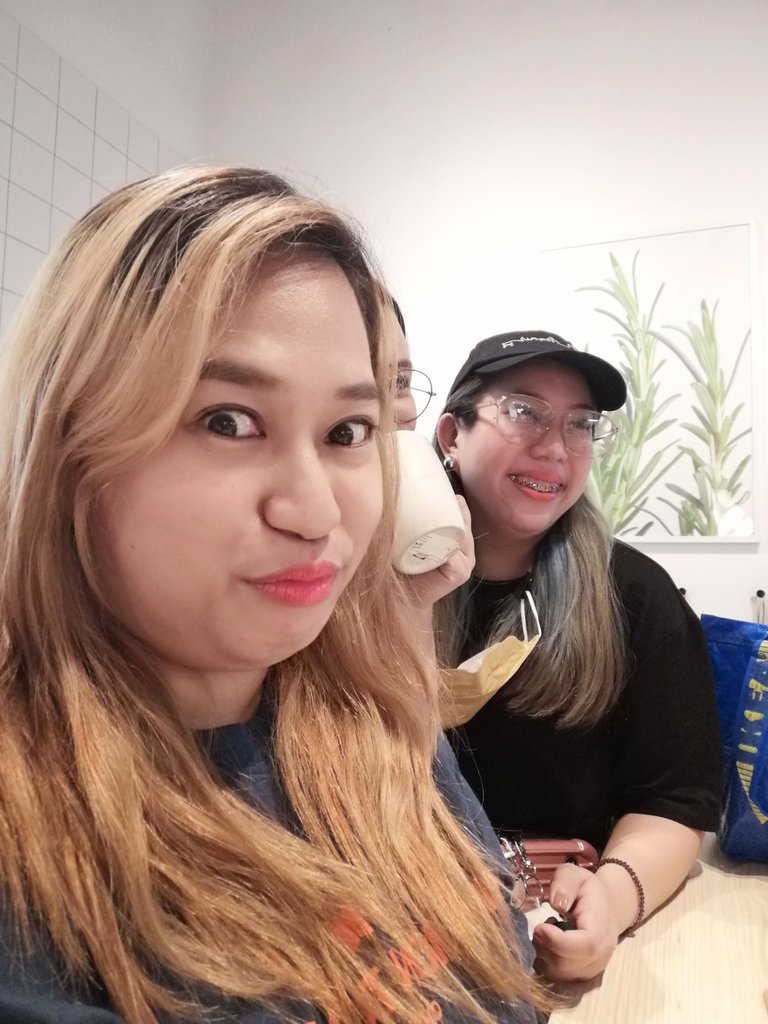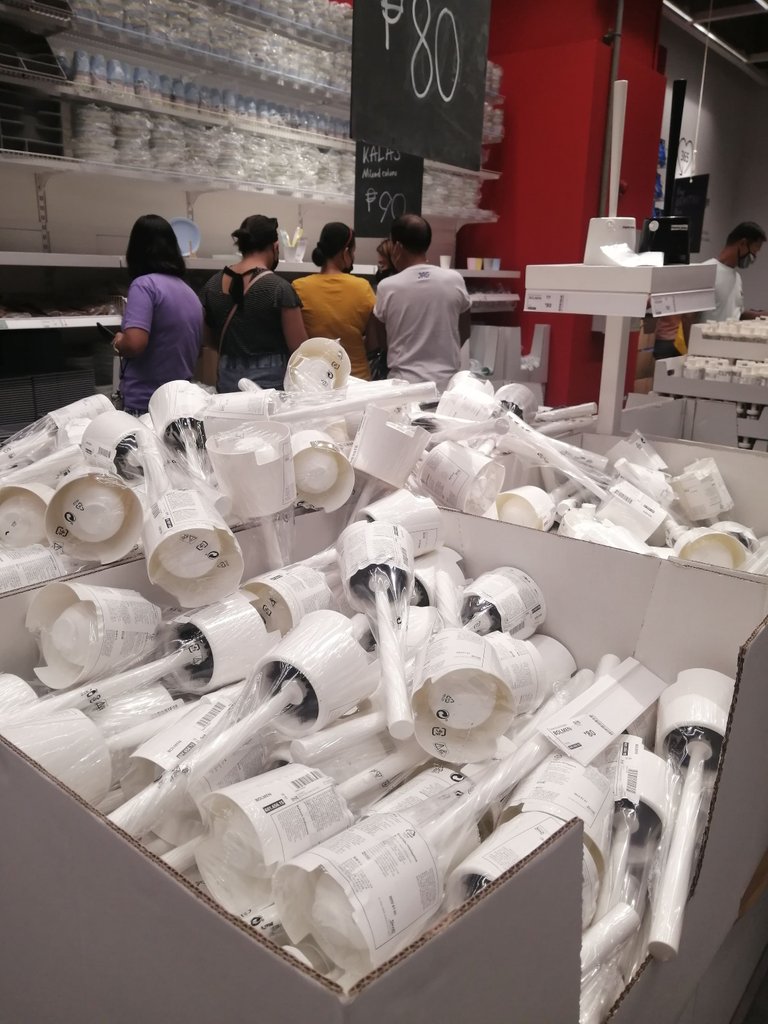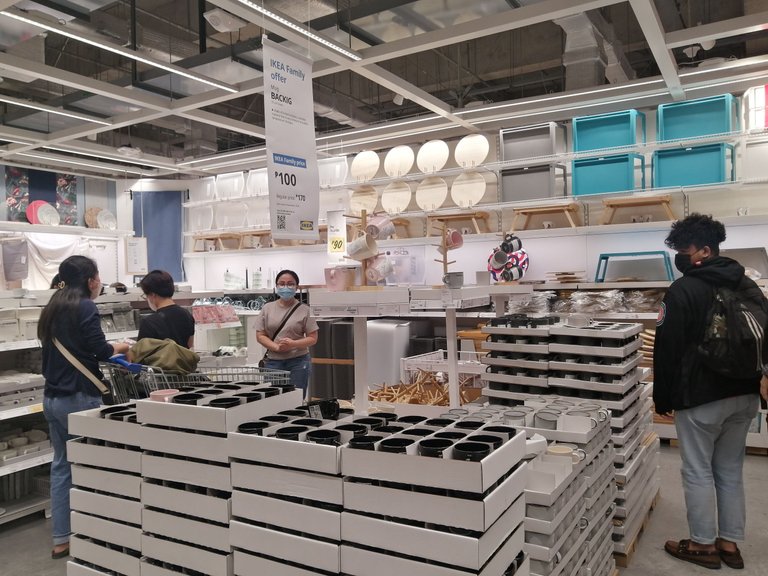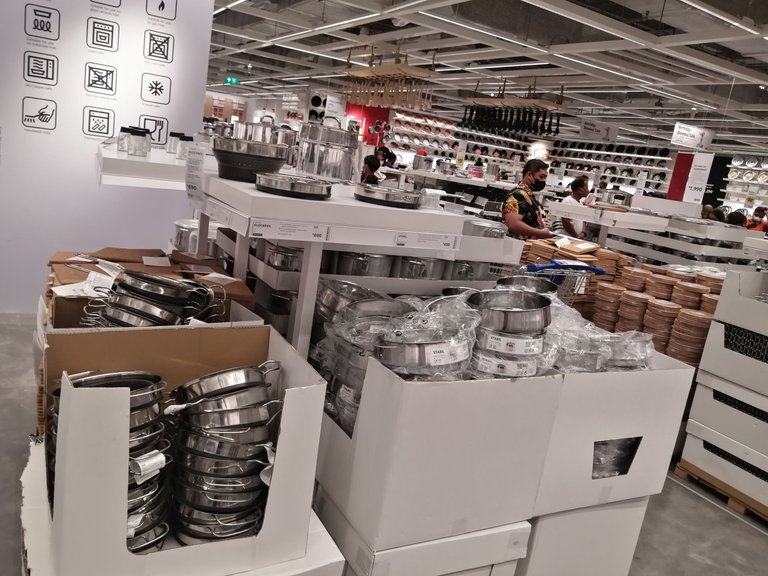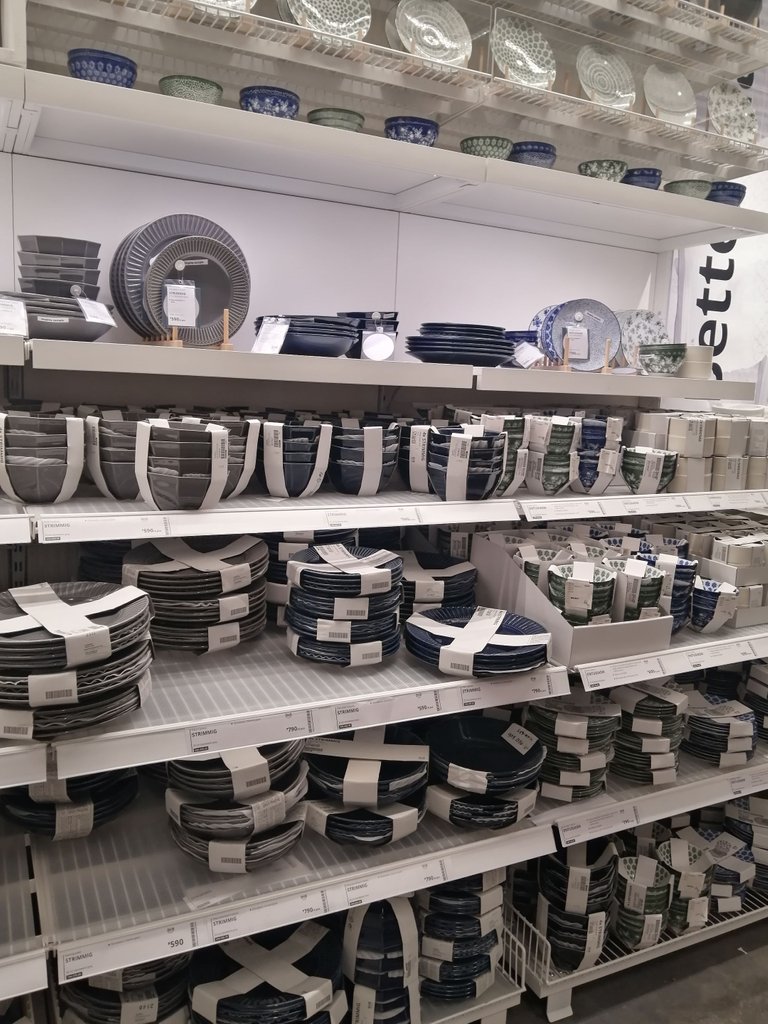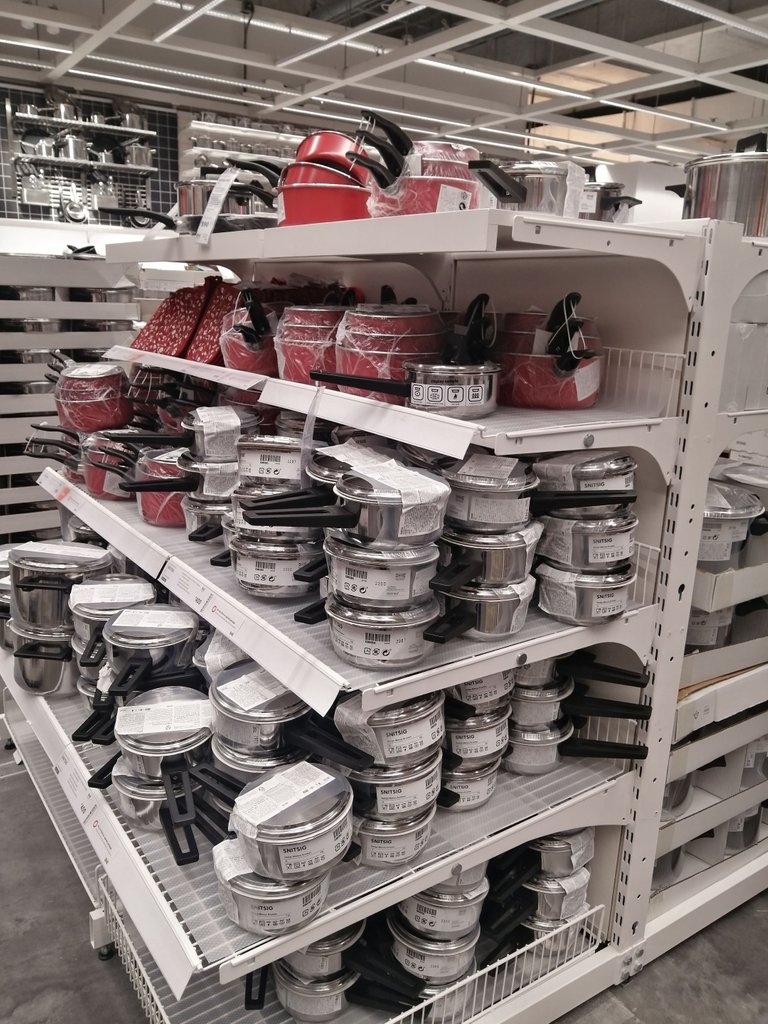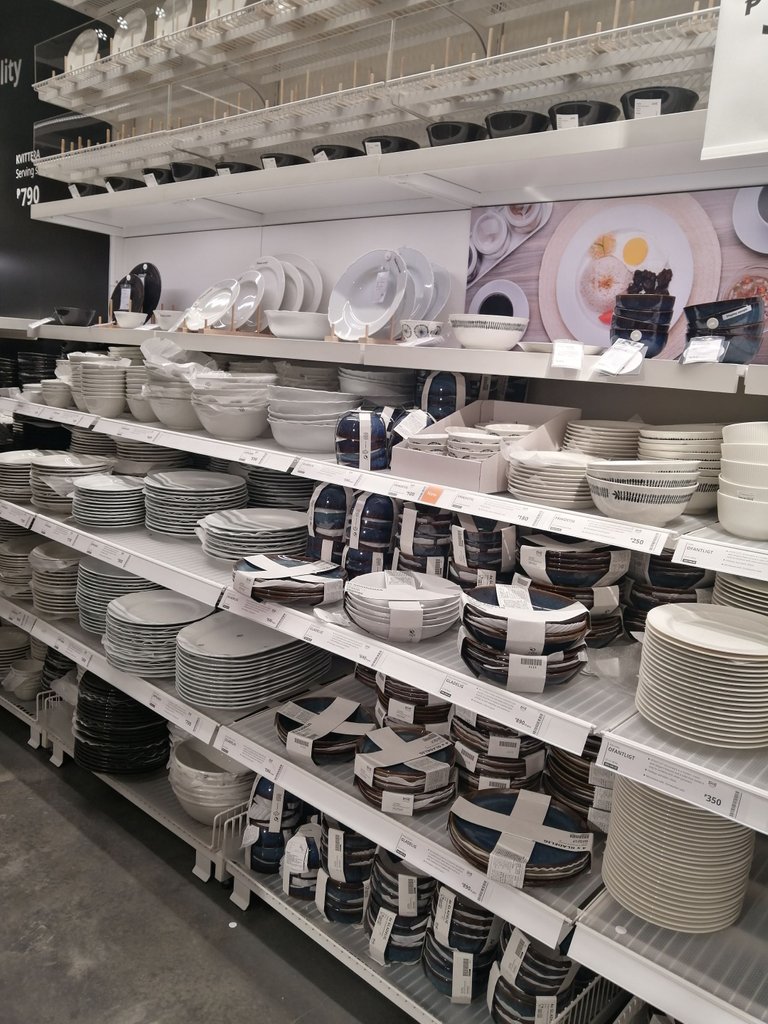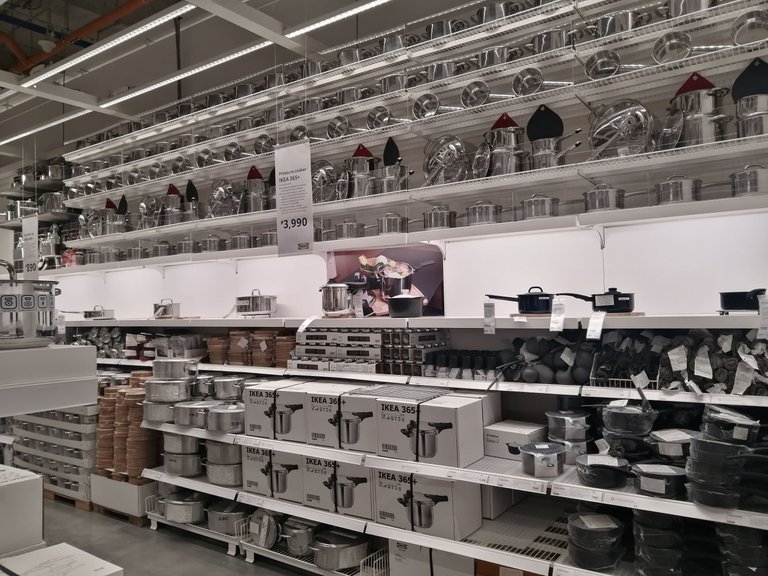 My Review
The ending, we didn't bought anything. I saw lots of glasswares and porcelain wares that is a big no inside our house. We have lots of pets inside our house and once we use glasswares or things that are fragile it will just end up breaking and it will become useless. What we use at home are plastic wares instead just to be safe. There are no available plastic wares there so I didn't buy anything.
I think it is good to go on a shopping in IKEA when you have your own car so that it will not be hard for you to carry the items.
There are lots of affordable items there and it is enjoyable that some of the items are available in sets. With smart buying, you can save a lot and you can buy a lot. There are other items that are not affordable too but it seems with good quality.
I think I will come back in IKEA when I have a big budget and an available transportation, but it will not happen this year. Anyways, I enjoyed the foods at the Swedish Restaurant, and of course hanging out with my friends. Before I forgot, there are lots of items in different floors, like items for dining, living room and bedroom. We just visited the kitchen wares because that is our priority.
All images are Mine
All Original Content by @grecyg
---
---