Five Things you should be doing before 8 in the morning to prepare yourself for a new day
In our busy days, getting out of bed is to tiring, much more if you adjusted your alarm clock lots of times. For sure you will get up late and demotivated. Yes, you read it write, demotivation starts the first thing you wake up in the morning. Once you open your eyes, and gather your awareness that you are awake, you start to decide what you will be.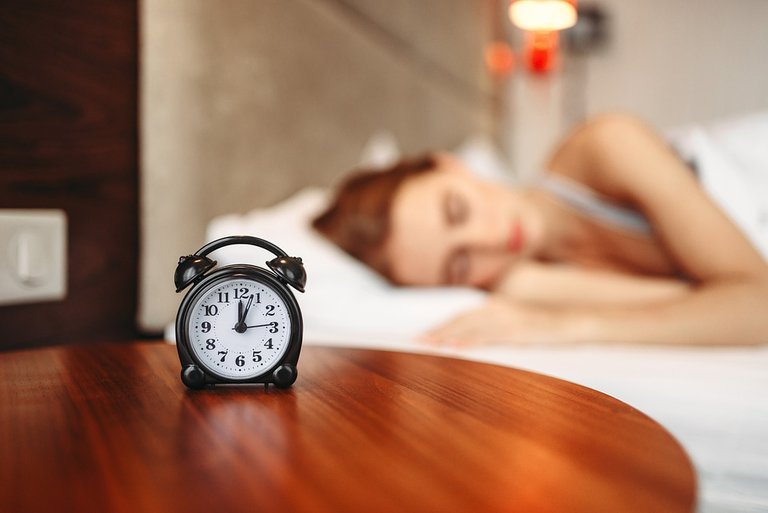 (https://pixabay.com/photos/alarm-clock-bed-sleep-bedroom-4568283/) credits to **Katnis12 **at Pixabay
I, for example, as soon as I wake up, you will find me looking for my slippers. If someone moved my slipper far away from what I kept it, I will be very irritated. When I get to the bathroom, I am murmuring something. I don't feel good afterwards. I hope that after taking a bath, some good news will happen or some funny stories will be shared to me in order for me to change my mood. If I end up laughing after, that will be amazing, but normally, I have my grumpy look but I am feeling just the normal me all the time.
If you are seeing yourself in me, then lets high five! We are human after all!
But this should not be the case and this should not happen all the time. In our generation today, we need to take care of our mental health. Our mind set should be filled with thoughts that helps our development where we will lead to good, not to the worst. There are lots of changes in environment, economy, finances and even plot twist in Korean drama series, so we must change and grow but for our best sake.
These are the Five Things you should be doing before 8 in the morning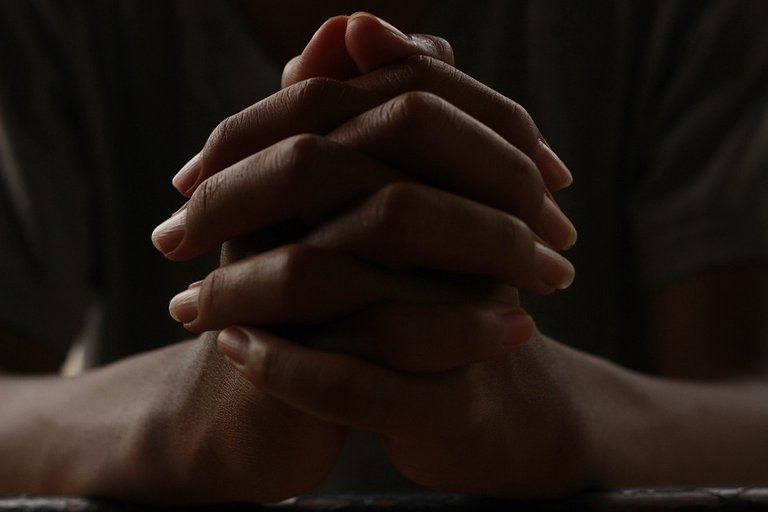 https://pixabay.com/photos/hands-praying-worship-belief-5441201/ credits to doungtepro of Pixabay
Prayers
A lot of us are praying the Lord's Prayer in the morning as soon as they wake up. I, personally pray the Serenity Prayer every morning, for me to become more understanding from the way people are treating me in so many areas of my life. I want my eyes and mind to be open that there is a reason for everything. I also say my gratitude to God for waking me up and giving me another chance. I ask him to make me a person very useful to everyone around me, eventhough I know I will never be appreciated by some.
Manifestation and Affirmations
Do you believe in manifestation and affirmations? Manifestation for me are the things I want to happen in my life. I keep imagining a specific scenario in my mind for a couple of minute and let go. Affirmation on the other hand is like confirming it will happen to me. I read some words repeatedly and attach a feeling that it is happening to me like "I am beautiful, I am worthy, I am unique, I am loved, I am abundant" It will take a minute to do that in bed.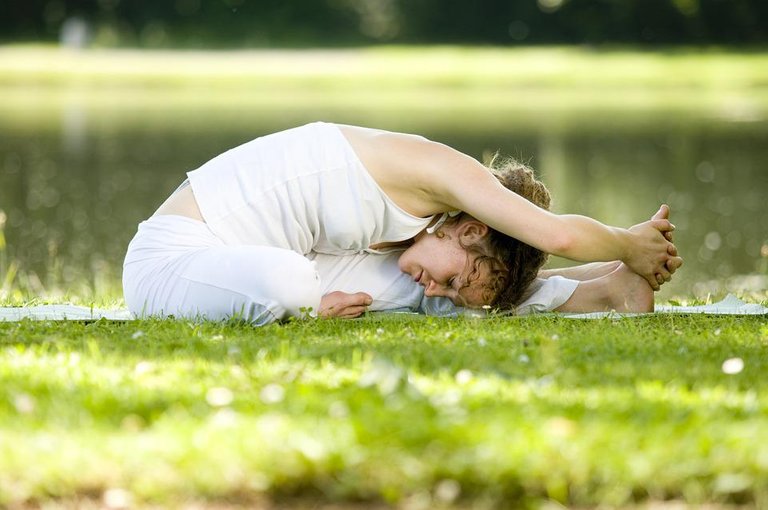 https://pixabay.com/photos/yoga-asana-sports-meditation-6128116/ credits to Yogabelloso of Pixabay
Stretching
Everyday, everyone of us are fighting for our lives. I am a commuter going to work. I ride a PUJ or public utility vehicle so I need a handful of strength to run going to the moving vehicle. If I am lucky, some PUJ are on standby and has few passenger, but it doesn't happen all the time. If I do not get a little stretching before going to bath, I will get sprain from running. I always say to myself, I am not getting any younger so if I want to be strong, I need to do things that will keep me strong. If you cannot exercise, at least you do stretching. I will take a minute of your time.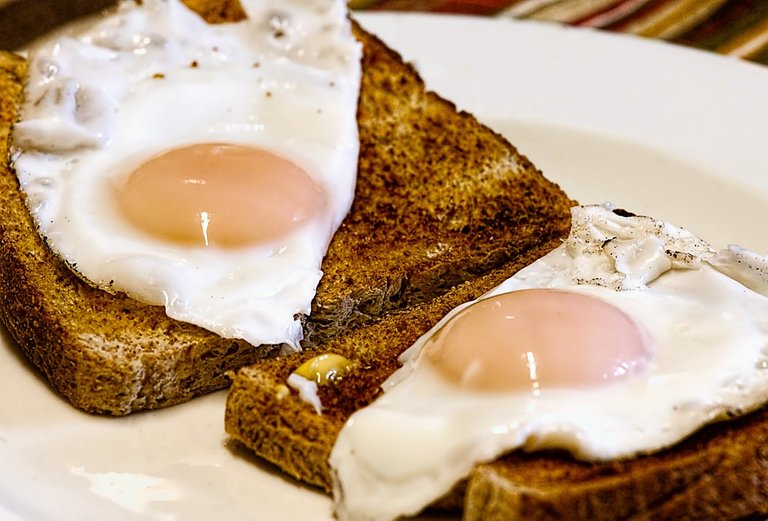 https://pixabay.com/photos/breakfast-toast-food-fried-eggs-456351/ credits to stevebp of Pixabay
Breakfast
A nice toast and fried egg would be very perfect but most of the time I have coffee and bread in the morning. Breakfast place a very vital part in our daily live because it gives us initial energy to be used for half day before we get our lunch. That energy will be use for doing our task and decision making. It helps us to function normally. Sometimes being grumpy is not because of your attitude alone. Sometimes it something to do with being hungry.
Preparing Yourself
Self preparation, early in the morning, is not about having nice dress, complete set of makeup, accessories etc. It is also preparing your mind and body for the task that you will be facing as soon as you go to work. This doesn't not only applies to those who are going to their offices, but also when you are working at home or you are just a stay at home person (no job, still looking, or a student). I still apply some affirmations for this before going out of the house. I always say "You are calm and understanding, no matter what mistakes you will be doing today, you are still the person you worthy of love and care. You accept your flaws and short comings but you will always learn from everything. You are doing good for your purpose as it should be"
If you make it a habit to do this everyday, you life will shift. I dedicate this post to all people who are having anxiety. These tips are proven and I am doing this everyday in the morning. This is my way of helping myself to prepare for battles of life. Let's ready to ramble!
Finally, everyday, as soon as you wake up, remind yourself about your goals. Your goals and plans are what will keep you going. Having a right mind set also helps. You need to always think you have contributions to human kind and you a responsible person, so you will stand up from bed, prepare yourself and do your purpose.
Images are from Pixabay, a free images sites.
All original content from @grecyg
---
---