Do you want to Meet a Dog, that can talk?
I have a dog, and I call her my daughter dog. I never been married and I am not planning of getting married too. I know I already shared to you my daughter dog Unnie in my previous post. Just last week, she shared a very exceptional habit and that is talking!! I only noticed that it is becoming a habit for her to talk. Of course, she is not speaking the same language but she is making a sound with emotions that is why I can understand what she is trying to say.i can say if she is irritated, being sweet and being funny. I can read what her eyes are saying too. I can feel how sad she is once she sigh.
Last week, Tuesday, as I was at home working, she noticed that I am not hugging her or playing with her. I know she can instantly detect that I am busy, but she doesn't care as she keeps on looking me in the eye, trying to get my attention.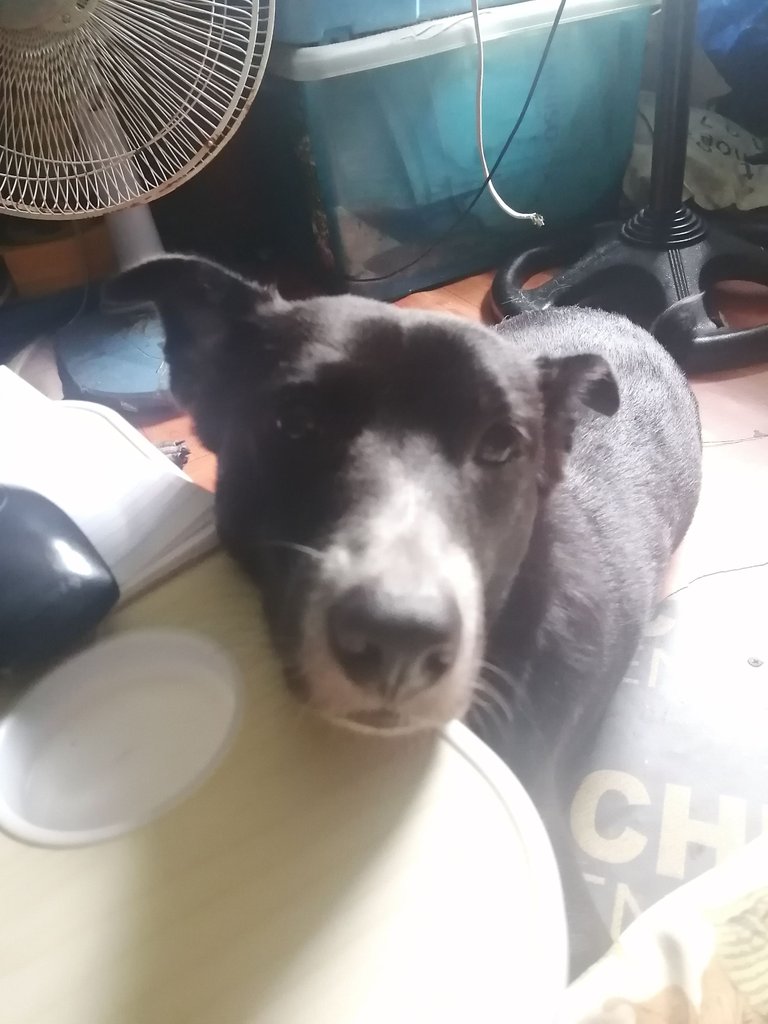 On the picture above, she already got my attention. This is when she smelled the aroma of coffee that my mother was preparing. That coffee is for me, as she saw how busy I was with my work. She wants to taste it but I show it to her that it is hot. I prepared her a warm milk instead.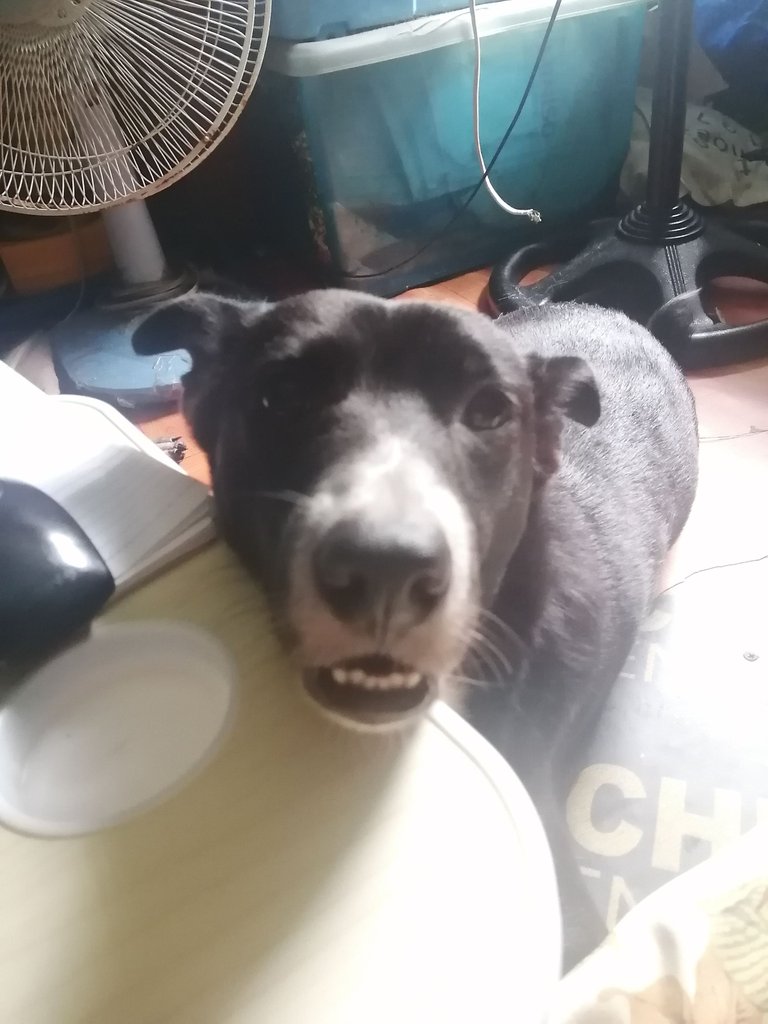 She kept on talking because she saw being busy again. I snap the pictures because I want to save this moments of her. Whenever she looks like that, she is being sweet. She acts like she was feeling something, and will cry to me because she want a cuddle. I sometimes gave her a toy so that she will be busy too, but she will just throw it back to me. Sometimes I throw my slippers and she will give it back to me to be thrown again. Naturally that is the kind of play my dog wants but I was so busy that time that she will just show her face on my mini table to get my attention.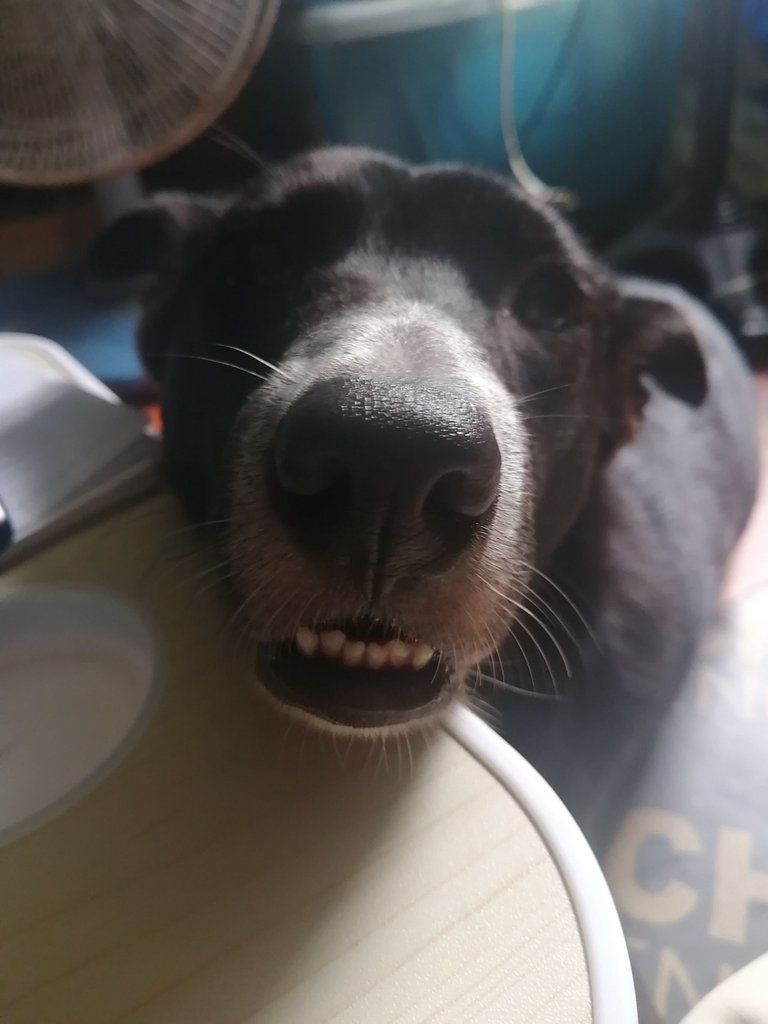 Not only for those times, even when I am out of the house and at the office, once I return home, she demand a lift. With that bigger body, I still carry her like a baby everytime I went home. She will kiss endlessly and start talking. Once I already changed my clothes to regular home clothes, she demand a play. I don't have a choice but to run around the house and pretend I am running after her because she knows I don't have any work. I cannot rest immediately because she will talk non stop and make a noise once I don't give her attention.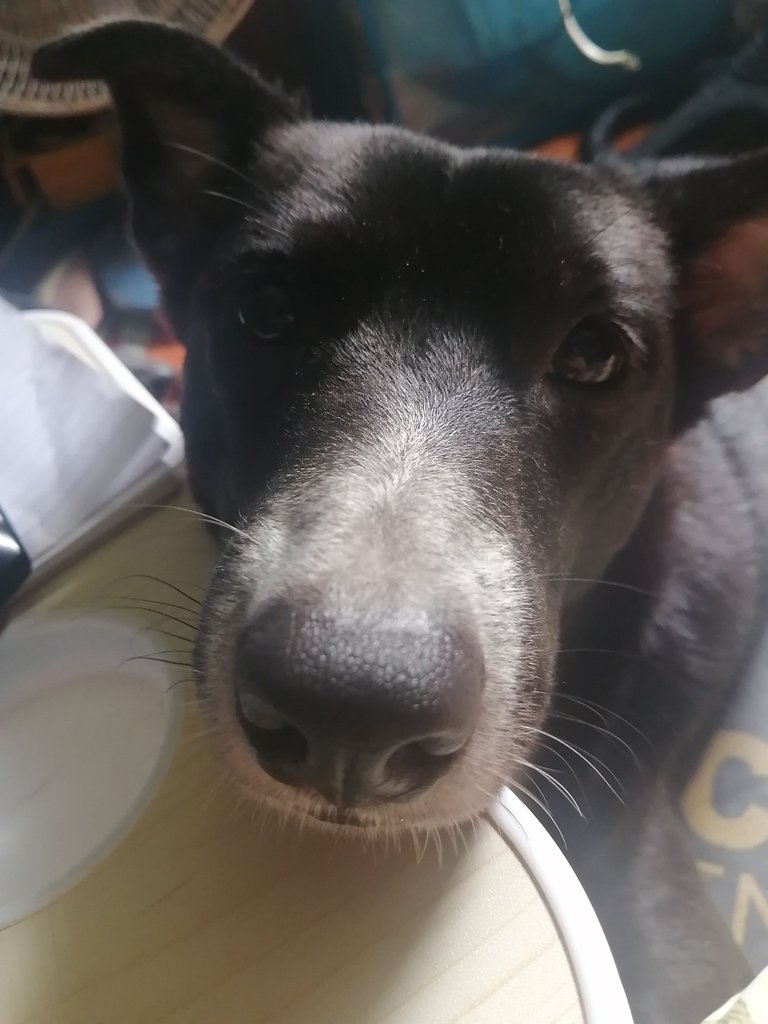 You see that beautiful face, how can you resist that? She will make you feel guilty of not taking care of her. I stop what I am doing once I notice she is giving me that look. It means she is really serious she wants a cuddle. She even pushed my mini table with her nose when I was not doing anything. I gave her a kiss, all over her face and I said I love you. She will answer back with a kiss and that really make me stop what I am doing.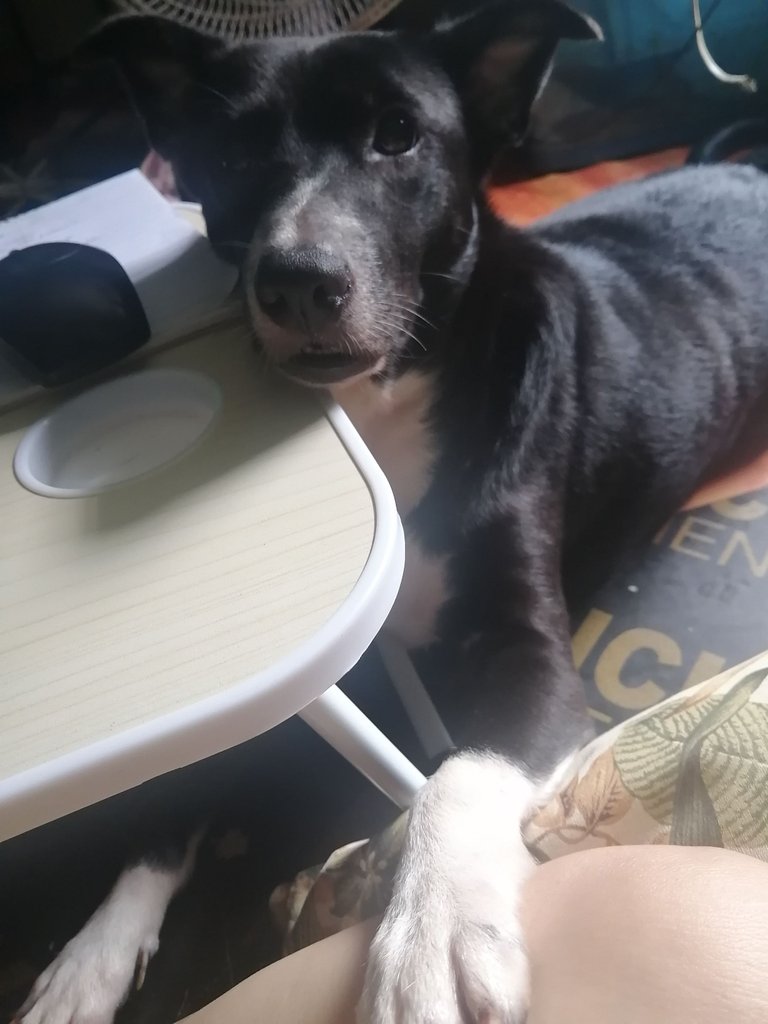 On this picture, she kept on scratching my leg, it seems she is asking if I am already through with my work. I stop her from shaking me as it interrupts my focus, but she kept on doing it. She was talking to me and asking me to look her in the eye. I called my mother and ask if she can take care of Unnie while I finish my work, but Unnie doesn't want to be with her. She wants to be with me.
I'm so lucky receiving the love of my Unnie. She doesn't know what kind of energy she is giving me. She does things like magic, because it instantly change my mood. She makes me laugh in her natural way and I can feel how she cares about me. Everyday, we are both suffering from separation anxiety because it feels bad when we are not together. I really can feel I am a mother to her. I'm thanking God for giving me a chance to take care of this gift, that changey life.
My original content.
Photos are all mine.
---
---