'Stranger' - New Original Music - A Creepy Idea from Last night...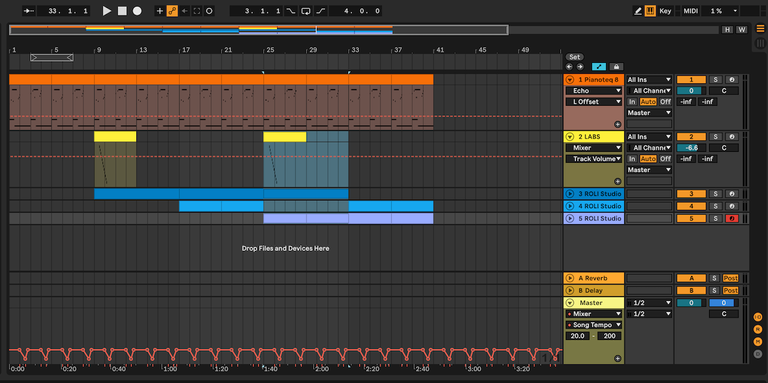 So this is another random thing

Tracks 2, 3, 4 and 5
from sitting around, watching TV and writing a bit. This was intended to be kinda dark/creepy, and I think that at least Track 1 achieves that. It uses a piano, playing the line pictured below. This has a heavy echo on it, and the BPM on the track were shifted during the 2nd and 4th bar each time around, so things slow down and speed back up. This adds some really cool artifacts from the echo which helped provide some more dissonant weirdness. Track 2 only plays 2x, adding a chromatic descending line which also has some echo. Tracks 3, 4 and 5 are all ROLI synth sounds, just used to add some background stuff, but overall I'm not sure if I like them or not... I definitely wanted some more atmospheric stuff, so I'll mess around with other sounds and see if those work better for the vibe I'm imagining. I don't want any drums here, for sure, so I'll share the results when I find some more sounds to add.
---

Track 1, PianoTeq line...
---
---
Hope you enjoy!
---
---
---


⚔️ JOIN THE OFFICIAL SPLINTERLANDS TELEGRAM ⚔️
---
---