My Favourite Celebrity
Welcome To My Blog
Hello friends Happy Eid Mubarak!
Feels good to participate in the@ecency-star writing contest.
Yesterday I wrote a post about my favorite comedians. You can read it here.
I really do have a favorite in different niches, but since I have written in the one pertaining to comedians.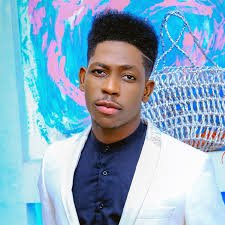 Another favorite celebrity I have is Moses Bliss. He is a Nigerian Gospel Musician.He sings so well that I love all his music.
The first song he sang that I loved was " faithful to fail." That was my favorite song last year. I can put the song on repeat and never get tired of listening.
The song made me understand that no matter what I was going through, God is always faithful and will never leave me. This song gives hope and encouragement.
All his songs and lyrics are inspirational to the hearer. He is more of a worship singer and I love more of worship.
N/B: Photo was taken from goggle and was sourced
Thank you for your reading
---
---