Letting go of the past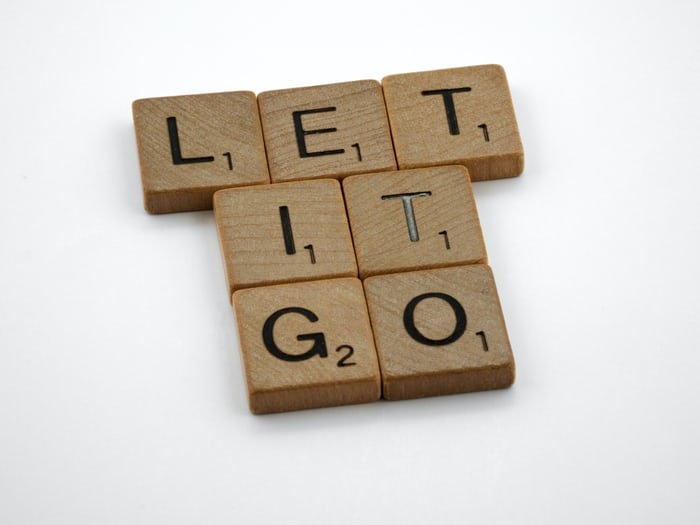 Source
Hello, friends of @ladiesofhive. It's already the weekend with plenty of delight.
But then I felt I would convey this message to ladies here.
Letting go of the past
This simply implies forgiving someone of anything he or she has done in the past. Removing hatred for someone who has done you harm in the past.
Is forgiving easy???..No
The fact is that we are all humans and offenses must come, we can't escape that.
But here's the point, letting go or forgiving makes your heart lighter. You damage yourself more when you carry hatred. You bear so much baggage with sadness and it could potentially not help you go on.
You can be betrayed and lied to in the past by someone extremely dear to you. Yeah! I have experienced such instances. But forgiveness is still the finest.
We sin daily yet God still forgives us and accepts us as his kid.
Forgiving may be incredibly hard but then let's leave the retribution for our creator.
Some marriages have also crumbled due to the lack of forgiveness. You must learn to forgive your partner.
If you have harmed someone learn to say sorry
I'm delighted you read this post😊

Español
Hola, amigos de @ladiesofhive. Ya es el fin de semana con mucho deleite.
Pero entonces sentí que iba a transmitir este mensaje a las damas aquí.
Dejar ir el pasado
Esto implica simplemente perdonar a alguien de cualquier cosa que haya hecho en el pasado. Eliminar el odio hacia alguien que te ha hecho daño en el pasado.
**¿Es fácil perdonar? No.
El hecho es que todos somos humanos y las ofensas deben venir, no podemos escapar de eso.
Pero este es el punto, dejar ir o perdonar hace que tu corazón sea más ligero. Te dañas más cuando cargas con el odio. Llevas mucho equipaje con la tristeza y potencialmente no te ayuda a seguir adelante.
Puedes ser traicionado y mentido en el pasado por alguien extremadamente querido para ti. Sí. He experimentado tales casos. Pero el perdón sigue siendo lo mejor.
Pecamos a diario, pero Dios nos perdona y nos acepta como hijos suyos.
Perdonar puede ser increíblemente duro, pero dejemos la retribución para nuestro creador.
Algunos matrimonios también se han desmoronado por la falta de perdón. Debes aprender a perdonar a tu pareja.
Si has hecho daño a alguien aprende a decir lo siento.
Estoy encantado de que leas este post😊
---
---