Tres fotos de crepúsculos / Tres haikus crepusculares- Three photos of twilight / Three crepuscular haikus

El momento crepuscular produce un sentimiento muy parecido a la tenue nostalgia que describen los haikus.
Hoy he querido juntar mis fotos de crepúsculos con tres ejercicios poéticos motivados por ellas.
Espero les agraden.
The twilight moment produces a feeling very similar to the faint nostalgia described in haikus.
Today I wanted to put together my photos of twilight with three poetic exercises motivated by them.
I hope you like them.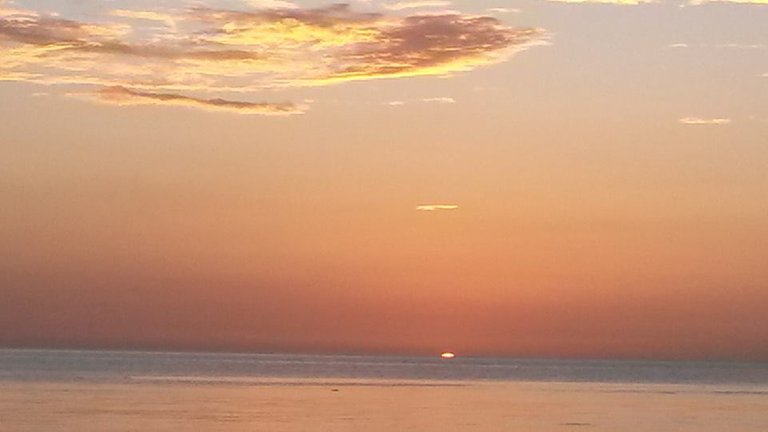 Crepúsculo dorado,
cielo en el mar.
Sola. En la arena.
...
Golden twilight,
sky in the sea.
Alone. On the sand.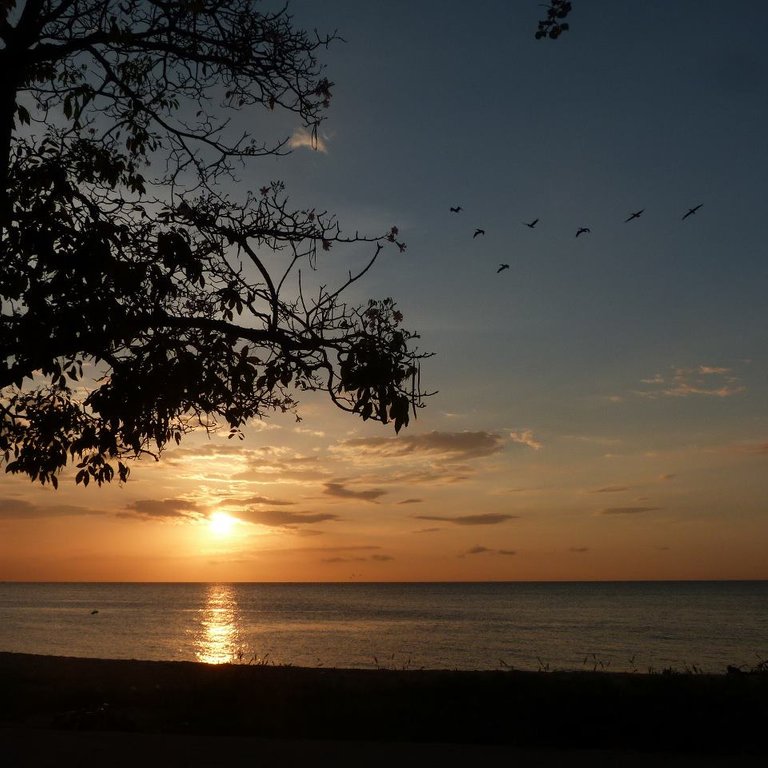 Volando al follaje.
Siete pájaros
por el añil del cielo.
...
Flying to the foliage.
Seven birds
through the indigo sky.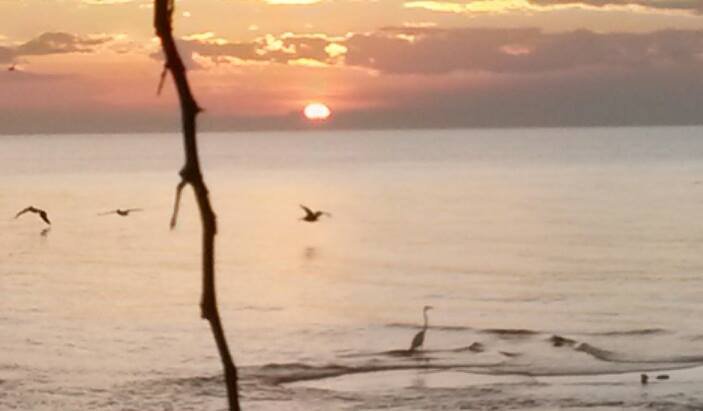 El sol que se despide
deja la vida
en una pausa ciega.
...
The sun that says goodbye
leaves life
in a blind pause.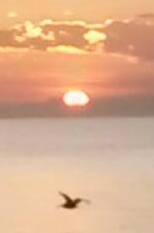 Las fotos son propias
The photos are my own
---
---