Memorias del camino/ Poesía.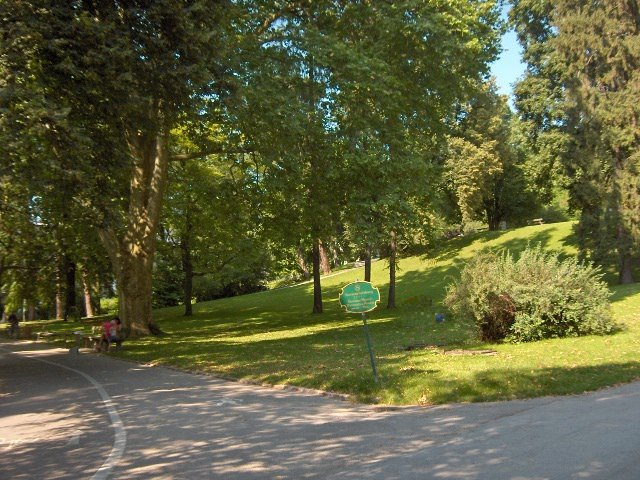 Memorias del camino
Era el tiempo en el que el
tropiezo y la caída
eran un juego,
un motivo de risa
y de consuelo.
El principal camino;
un sendero angosto
de tierra suelta,
amable y acolchada
para mis pies pequeños.
Un mar de traspatio,
el deseo de nadar,
¿triste vestigio?,
las ganas de romper estelas,
para mi sueño.
La mano de papá
desde la altura.
Los ojos de mamá
donde estuviera.
La vereda del patio
entre rosales
un rincón escondido,
oloroso a malojillo
y hierbabuena,
donde se abría el mundo
al final del solar
de mi infancia.
Una trocha, vegetal,
Imaginaria y húmeda
por donde yo escapaba,
entre sonidos selváticos
cantos, gritos y siseos.
Interminables caminos,
caprichosos riachuelos,
al final, la copa de aquel árbol,
primera casa,
adornada con tesoros portentosos;
una pluma multicolor,
una flor nunca vista,
un nido de pichones, recién eclosionados.
La soledad y yo
días, de ilusión, enteros.
El retorno gozoso
a mis muñecas,
a la rueda de hermanos
a los cuentos
en la cama inmensa.
La promisoria salida
a comprar zapatos.
Zapatos fuertes
para cruzar las vías.
Zapatos negros,
para ir a la escuela.
Memories of the road
It was the time when the
stumble and fall
were a game,
a source of laughter
and consolation.
The main road;
a narrow path
of loose earth,
gentle and cushioned
for my little feet.
A backyard sea,
the desire to swim,
sad vestige?
the desire to break wakes,
for my dream.
Dad's hand
from the height.
Mother's eyes
wherever I was.
The pavement in the courtyard
among rose bushes
a hidden corner,
fragrant with rosemary
and mint,
where the world opened up
at the end of the plot
of my childhood.
A vegetable path,
Imaginary and humid
where I used to escape,
amidst jungle sounds
songs, cries and hisses.
Endless paths,
capricious streams,
at the end, the top of that tree,
first house,
adorned with portentous treasures;
a multicoloured feather,
a flower never seen before,
a nest of newly hatched chicks.
Loneliness and I
days, of illusion, whole.
The joyful return
to my dolls,
to the sibling wheel
to the stories
in the immense bed.
The promising outing
to buy shoes.
Strong shoes
to cross the tracks.
Black shoes,
to go to school.


F
Gracias por leer.
Las fotografías son propias.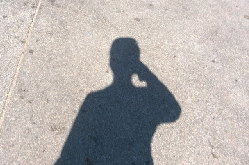 ---
---