AseanHive|| "Comment Your Old Things Minor Contest|| March 27, 2022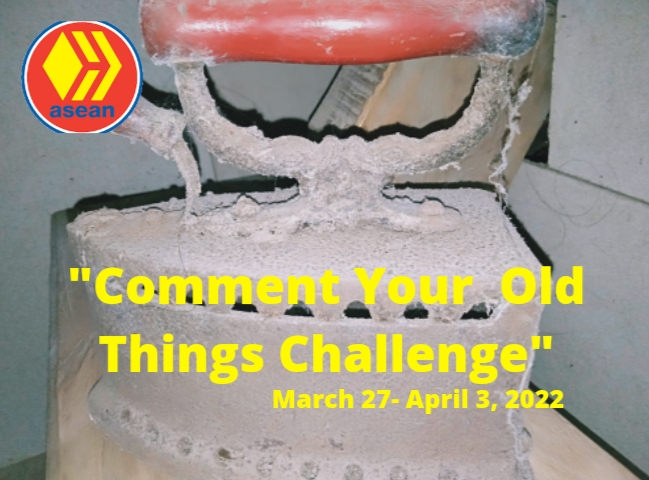 A pleasant day to all of us.
Before we continue or proceed to our new and next minor contest, let me express my thanks to all participants who participated our last minor contest here in
@aseanhive
. Now, we have new and latest minor contest with the theme;
Comment your old things challenge.
But first let me thanked also
@justinparke
for supporting our minor weekly contest.
For todays, contest is all about all things we have. This things is very memorable and precious to us. We have old things we keep because it is a part of the great past and our memorable experience not only for us but for our elders and Grandparents. Added with that, our ancestors, elders and Grandparents shared Their wonderful past together with the old things brought from the past. Even I loved to collect old things just like this 130 year old flat iron used for clothes. I totally imagine how simple during old times.
We have simple mechanics here in this minor contest:
No.
Mechanics
1.
Comment your favorite old things.
2.
Tell a story behind your chosen picture of old thing that you shared and how does it work. [ Minimum words of 100]
3.
Must be original content.
4.
Invite 3 friends to participate.
The chosen comment will recieved 2HBD and it will be announce on April 3, 2022.
This contest is open to all hive members. I would like to congratulate those winners on the previous minor contest.
Lets promote and share our old things because "OLD IS GOLD".
Goodluck everyone and have a nice day.
---
---