Dhampir Infiltrator: Death on the Dragon Wings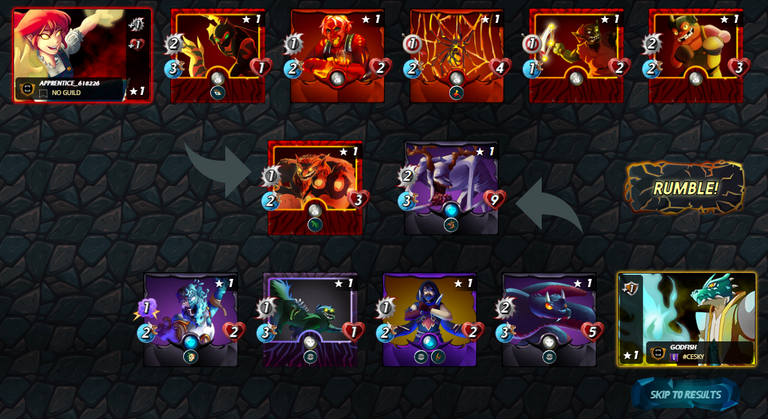 Cursed Windeku may not look like the best tank ever and does not have any special defence skills but his Thorns are pretty nasty when facing low-HP foes. Silent Sha-Vi is a great damage dealer that could also stand as a secondary tank, that's why I placed it to the second position. Dhampir Infiltrator is a great Dragon card that makes pressure on the rear of any opponent with its two sneaky strikes. Undead Badger is the last one of my Sneaking cards in this game; Life Sapper was meant to watch my rear while sapping life from the opponents tank that could have been one with Shield ability (and fortunately was not).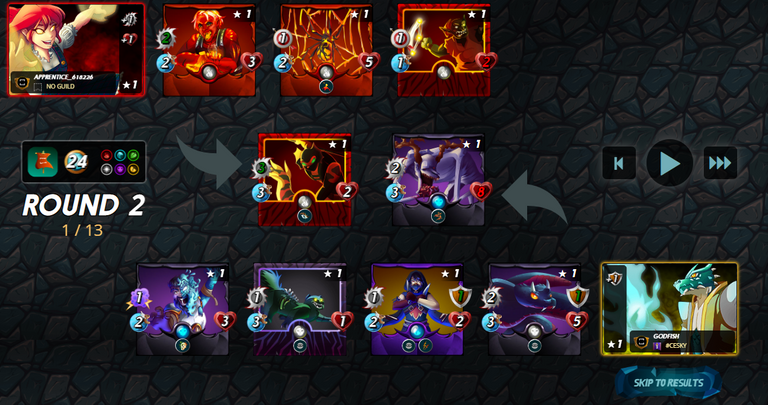 Well, that was the plan. How did it stand the actual brawl? Great :) Every single of my cards survived the first round. My opponent's tank was eliminated and his Serpentine Spy, the most dangerous card of his pack, got into the first position. At this moment, the battle had already been decided.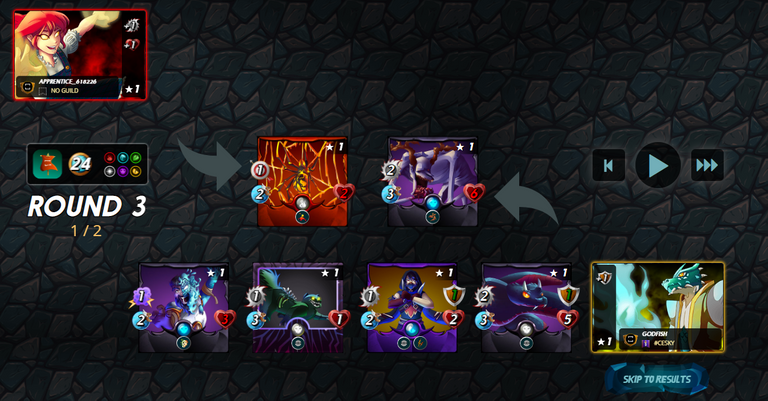 The third round almost did not take place…
My rating of Dhampir Infiltrator
Like most Dragon cards, Dhampir Infiltrator is a pretty nasty one. It offers great mana vs. power ration, makes pressure at the rear and strikes twice. If you manage to play this card with a +1 melee attack buff, no rear cards can stand its vicious attack. I definitely like it whenever I play it (and dislike when my opponent does so).
Mana vs. Power ratio: ⭐⭐⭐⭐⭐
Low-mana cap games: ⭐⭐⭐⭐⭐
Mid-mana cap games ⭐⭐⭐⭐ ★
High-mana cap games: ⭐⭐★ ★ ★
Worth buying: ⭐⭐⭐⭐⭐
---
---