Hablemos de: SHAKIRA || BZRP Music Sessions #53 [ESP/ENG]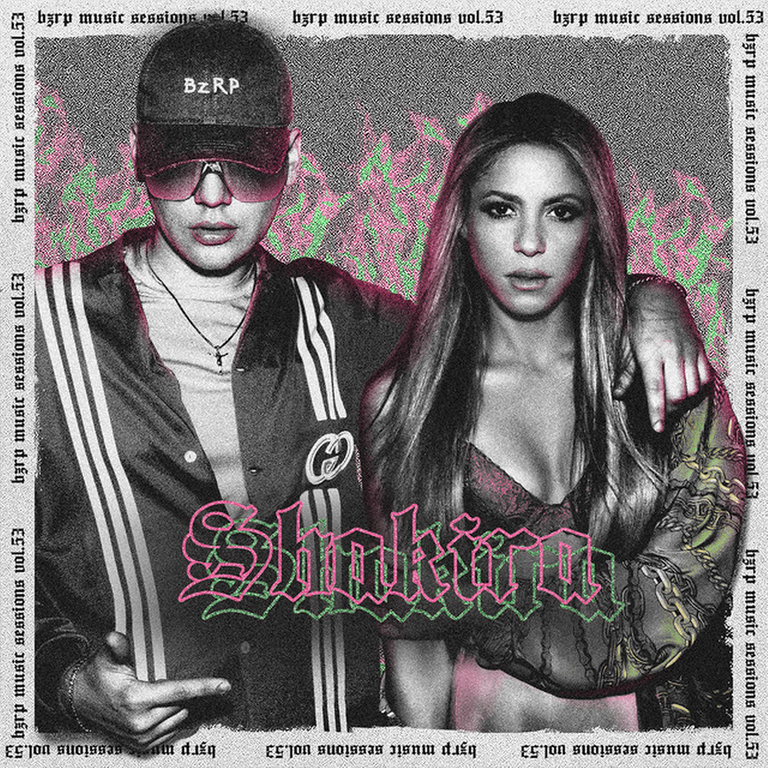 Hello everyone! The social networks (especially twitter) are exploding for the new song of BZRP in collaboration with none other than the goddess SHAKIRA. As you know, the whole story of her breakup with soccer player Gerard Piqué is still going on and if that wasn't enough, the Colombian singer has been in charge of keeping it that way, since her previous songs "Te Felicito" and "Monotonía" deal with this specific topic.
Por si no las han escuchado, aquí se los dejo:
TE FELICITO
MONOTONÍA
Pero ahora sí, metiéndonos a hablar del nuevo tema, es esta sesión se esperaba el beef, pues como ya comente antes, la cantante no ha callado del todo con respecto al tema, pero realmente fue mucho mas de lo que esperábamos!!
La letra de la canción es pegajosa, las indirectas son muy obvias y CLARAmente va a ser un hit en redes sociales como TIK TOK o Instagram, pues muchas de sus frases se pueden usar para hacer edits, reels e incluso como empoderamiento femenino.
La canción me gustó, pero no siento que es lo mejor de la cantante, pero, también entiendo que se está adentrando en el mundo de la música más comercial y para mi, va por buen camino.
Cabe aCLARAr que la canción fue publicada hace 3 horas y ya cuenta con 4.3 millones de reproducciones... Juzguen ustedes.
Aquí se las dejo para que vayan a verla, gracias por leerme y observar... Hasta después!
But now, let's talk about the new song, this session was expected to be the beef, because as I said before, the singer has not been completely silent about the topic, but it was really much more than we expected!
The lyrics of the song are catchy, the hints are very obvious and CLARALY is going to be a hit on social networks like TIK TOK or Instagram, as many of its phrases can be used to make edits, reels and even as female empowerment.
I liked the song, but I don't feel that it is the best of the singer, but, I also understand that she is getting into the world of more commercial music and for me, she is on the right track.
It is worth mentioning that the song was published 3 hours ago and already has 4.3 million reproductions... You be the judge.
Here I leave it for you to check it out, thanks for reading and watching... See you later!
Texto traducido en: DeepL
Instagram
---
---