Ladies of Hive community contest #51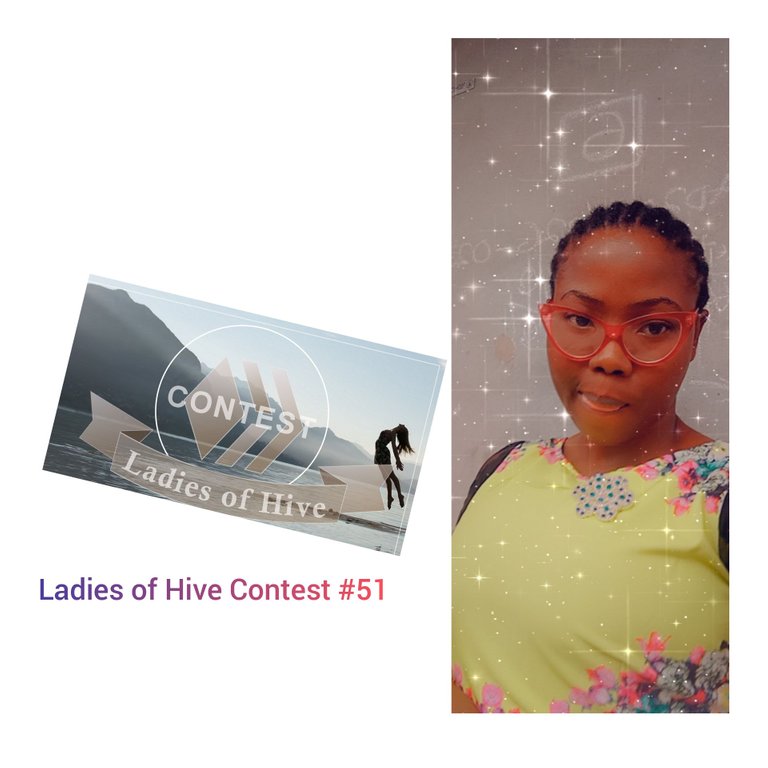 Hi ladies good morning from my end how are we doing?
Before I begin this contest I would love to [email protected] and @millymillions to click on this link and participate.
Now the questions for this week's ladies of hive contest is so interesting. Ana I would love to attempt the both.
Now I will start with questions one(1) which says
What is your number one passion, the thing you do that
makes you feel the most happy, peaceful, or satisfied?
I am teacher, I write, I am also a prospective semaestress, but in all one thing I love doing even if I haven't eaten or I'm not paid is to sing. Singing is me and I am singing 😁. This is one thing I feel fulfilled doing, I do it without much stress. If I am.ask to sing from morning till night I can do it so far there is good sound system that would be able to life my spirit. I fell happy, peaceful and satisfied doing this particular thing. Whole cooking, sweeping, or doing any house chores I sing, while on the road I sing, when depressed or perhaps I have mood swings all indonis to sing. Most times I cry while singing.😢😢😢😢😢😢😢😢😢. I wish to do more in my singing career ana i.oray God helps me, Amen.
The next question goes thus;
What is the one task that you must do periodically
but absolutely hate doing more than any other?
There are many task I hate doing because naturally I am not use to hard life🤪🤪🤪🤪🤪🤪, but well I will share just one and that's sweeping the floor. Especially when the tip of the broom isn't flexible enough to park debris it seems so tiring. We all know that for one to sweep he or she must bend low, and this is the part I don't like after doing such when standing up you may have waist pains🤪🤪🤪🤪🤪😆😆😆. It's funny though that no matter howuch I want to avoid it or no matter how I dislike it, I need to do it.
Hope I have attempted the questions, please keep your upvotes coming 🙏🙏🙏🙏🙏🙏🙏🙏🙏🙏🙏
Thanks
I remain
glotokens
Thanks for engaging my blog
---
---