No boundaries means no nation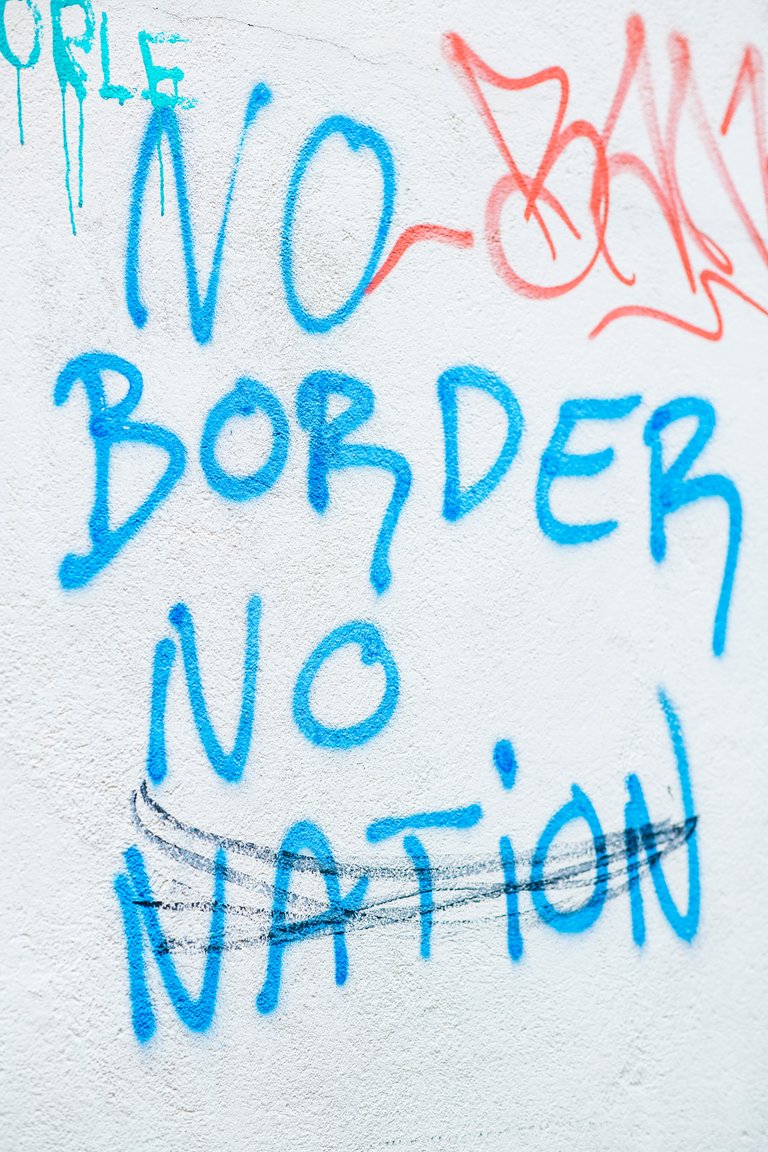 source
Imagine a world where there is no demarcation, in the form of setting boundaries, a world without borders between countries, States, or regions, this would certainly mean the world became one small place, is that even possible? Certainly not, because that is what differentiates us as nations, cultures, regions, states and a lot more.
For the sake of imagination, what if a world like that truly existed?
What are the advantages?
1 Easy movement/traveling from one country to the other without any restrictions, because borders are known as a place that restricts the access of several people into its country, and the regular checkpoint can be so tiring making us spend lots of time traveling.
2 Merging of cultures would be promoted since nothing is distinguishing us from each other, it would make us more tolerant of each other's culture, that way we get to know each other better and new cultures can also be imbibed in.
3 Goods and services provided by the people of other nations can now be easily assessable, I remember when my government banned the importation of rice, and we became dependent on our local rice which was mostly on the sandy or stony side.
4 Imported goods will be cheaper to buy, the reason why most of our imported goods are expensive is because of how many checkpoints they have to settle when moving these goods from one country to another before reaching its final destination, all these expenses are added to the cost of production or buying, which at the end of the day gets added to the price of the consumer.
To every good side, there will always be a bad side to it,
Disadvantages
1 Insecurity
Insecurity will be on the high rise, the all more reason borders are set in place is majorly to curb insecurity, not allowing criminals and terrorists to gain access to the country, that is why we have high-security personnel always on patrol around the border checking every vehicle for suspected criminals.
2 Smuggling
Smuggling illegal substances will become easy for smugglers, which we don't want to happen because most of these substances are detrimental to the health and wealth of the citizens of a country.
3 Immigration
Immigration will be on the high rise, and a large population of people moving to a region can affect the economy of a nation, also imagine unskilled workers flooding into a country and the highly skilled ones leaving, the country is doomed to face crises.
4 Culture
There is a possibility of people losing track of their culture, since they now have free access to travel around the world easily, and the mixing of different cultures makes people forget about theirs easily.
Conclusion
If it were a choice, the boundary measures remain the best option for each country in the world, giving its leaders enough control over the citizens, goods, and services and a limited number of immigrants to maintain the country's law and orderliness.
This post is in response to the hive learners weekly contest, week 59, edition 3.
Thank you for visiting my blog❤❤
---
---