The importance of setting realistic financial goals.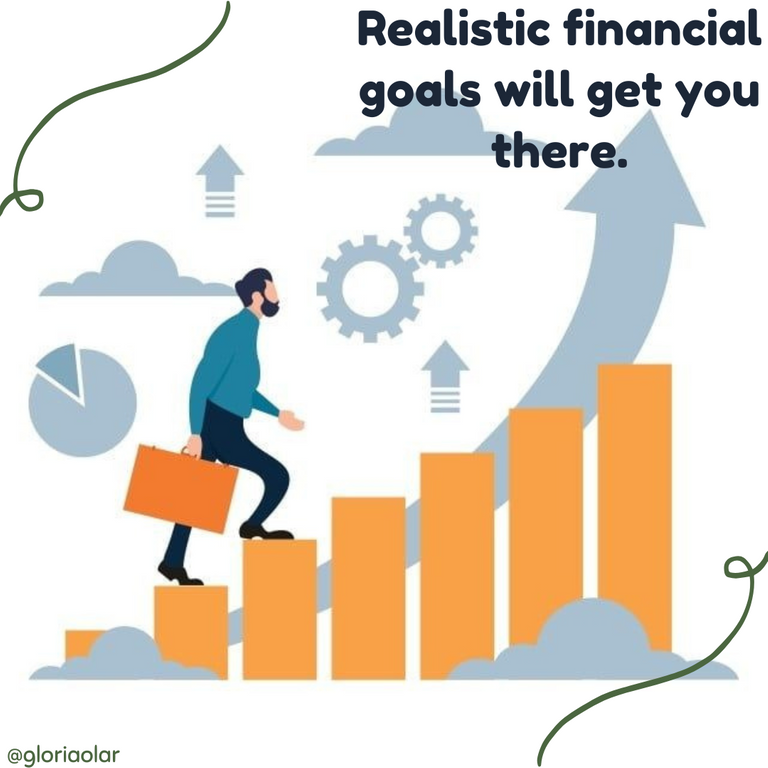 If only we have magic, perhaps most of us would have been the most successful humans to ever graze the earth. But even with magic, there is a limit and certain rules to follow. The urge to set big and unrealistic goals for ourselves is very high especially for someone coming from a poor or middle class background. We all want to make the best out of our futures but we also must know that setting unrealistic goals will not help.
Imagine someone working and earning 10k per month with family and other responsibilities to cater for and also wanting to save 1million naira in a year with no other source of income. Tell me, how exactly will that be possible? Part of the dangers of setting unrealistic goals is overworking oneself which can lead to various physical and mental problems. Also there will be no personal fulfilment and one is at a risk of feeling like a failure.
It's very paramount to set realistic goals because you'd be able to properly plan for what you want to achieve with achivable steps. Also you will have room for improvements and learning. Its ok to set little goals now and increase them as time goes on. You would have seen your strengths and weakness from experience as time goes on and find a way to manipulate them in order to reach your goals.
Finally, ensure to always write your goals down. This will help you to analyse them and prepare a way of achieving them. Then prepare a time frame you know it will be OK for you to bring these goals to reality. Mind you, this is not am avenue to get lazy. Not that you'd set a prolonged time frame, the time frame is there to motivate you knowing that you have these things to achieve within this period of time. Also be certain and specific of your goals. Don't be all over the place with series of goals. It won't help at all.
By doing all these, we'd be closer to our dreams sooner than we expected.
Image is edited with Canva.
Posted Using LeoFinance Beta
---
---