THE COLORFUL BIRTHDAY PARTY OF MY BABY BROTHER AS HE TURNS 10YEARS YESTERDAY.
Beautiful morning everyone,
Yesterday my baby brother Mercy clocks 10years old and it was a big celebration for him. Before I dive into the celebration, let me tell you a little about Mercy. He is my youngest brother and he is one of the kindest and most caring little boy I've ever met. I'm not just saying this to paint him good, the boy is actually a very nice person. A cheerful giver who gives even at the expense of his own comfort. A business oriented person who is already investing in crypto, have savings and even borrow people money from his savings. Ofcus you will pay back with little interests.
Mercy is just someone that worth emulating and his attitude is something I always admire.
As we all know that 10 is a big number and so mum decided to throw him a party just as she did for myself and Henry when we both turn 10. She made sure she invited most of her friends with their children with Mercy's friends too. She rented canopies and chairs, prepared lots of food, made birthday packages like books, school sets and lots of others. She also paid clowns and MC to come and coordinate the event which was super fun.
---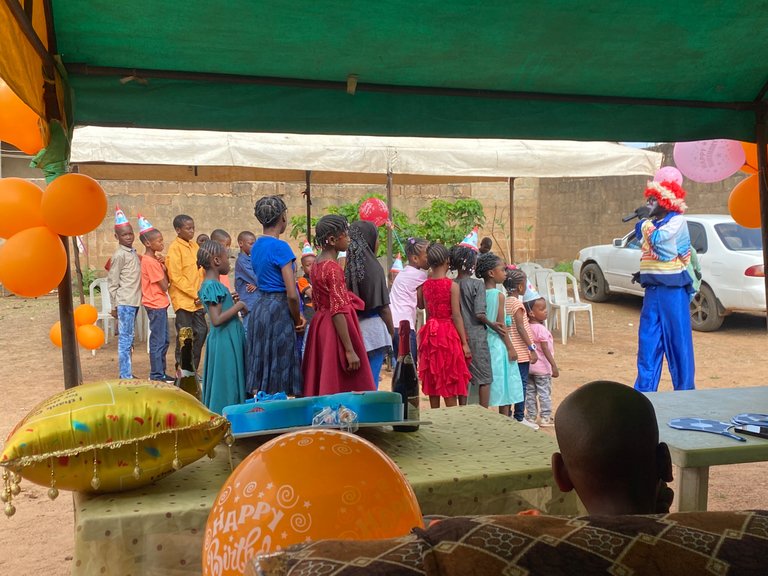 Lots of games where played like the best dancer, the best dressed, winner of some questions asked and many more. Even the parents too had lots of fun as they get to participate in the fun event.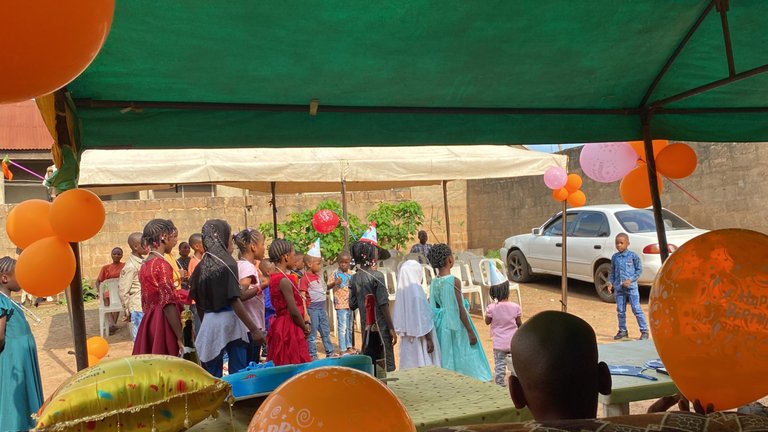 ---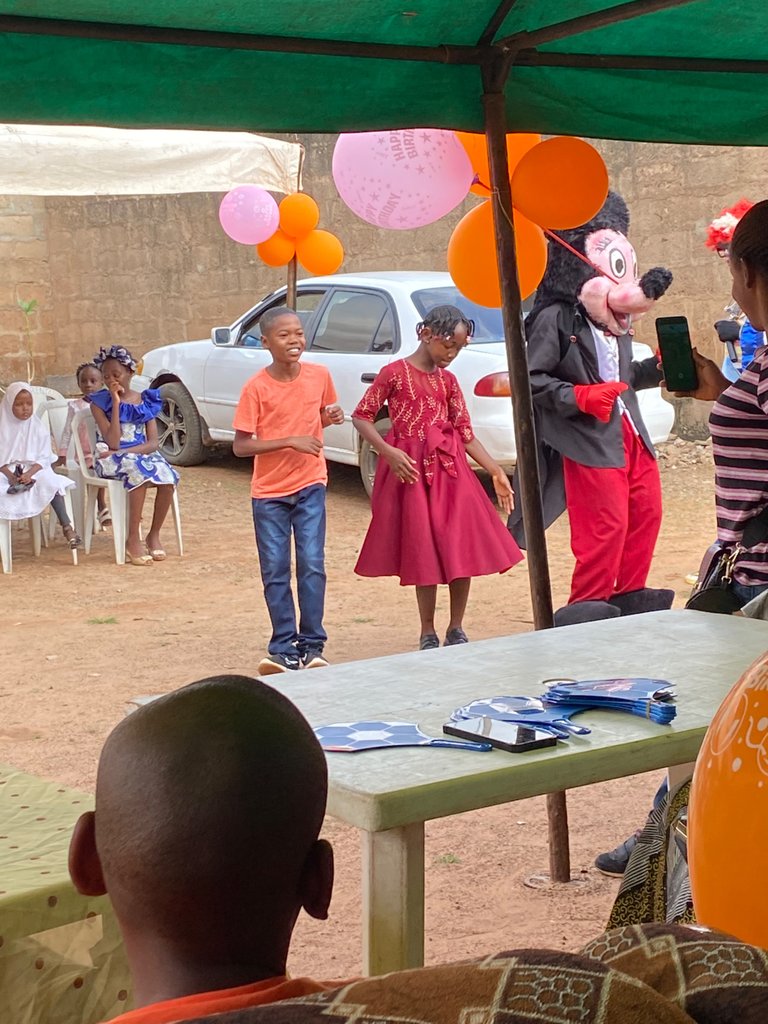 ---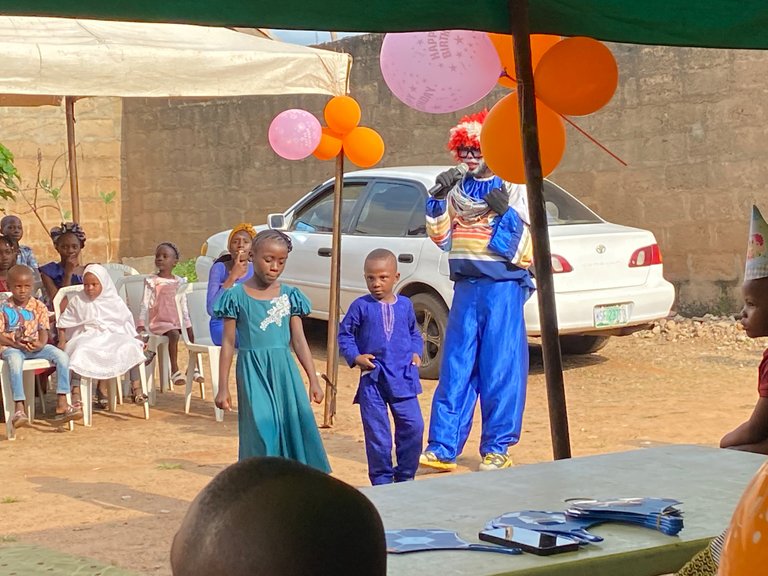 ---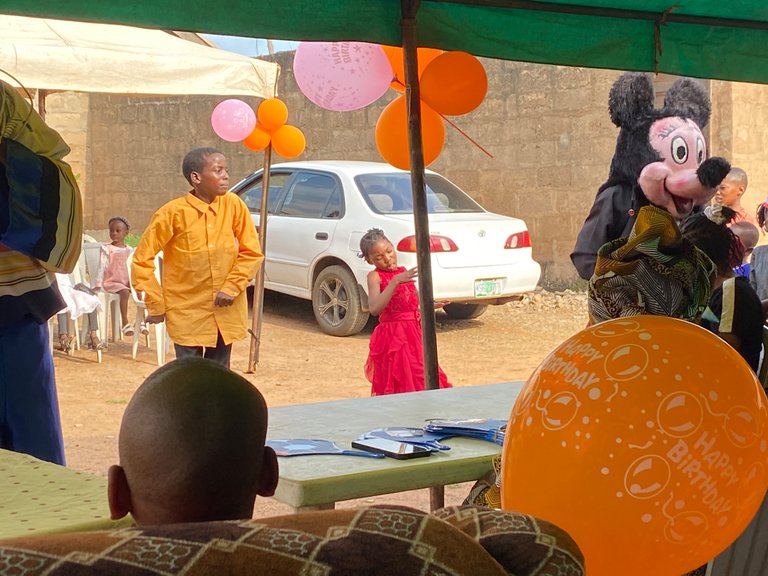 ---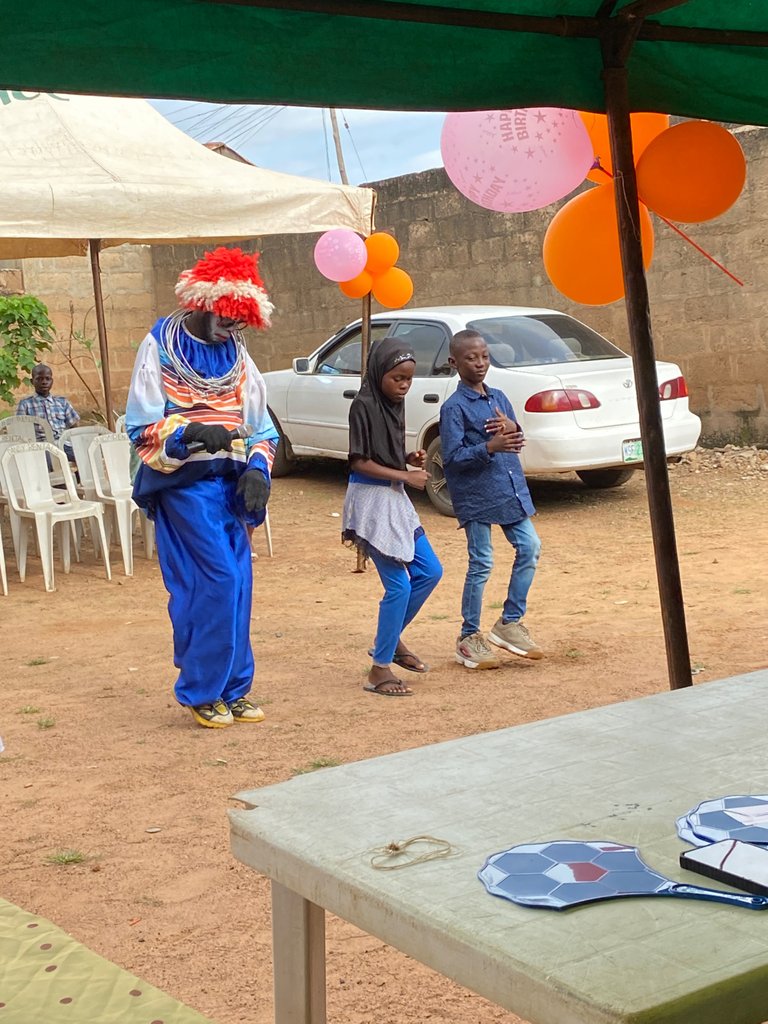 ---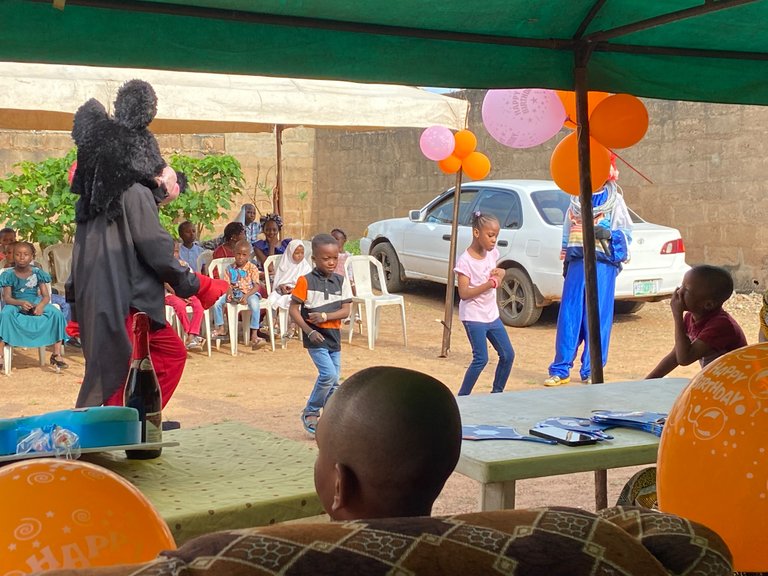 ---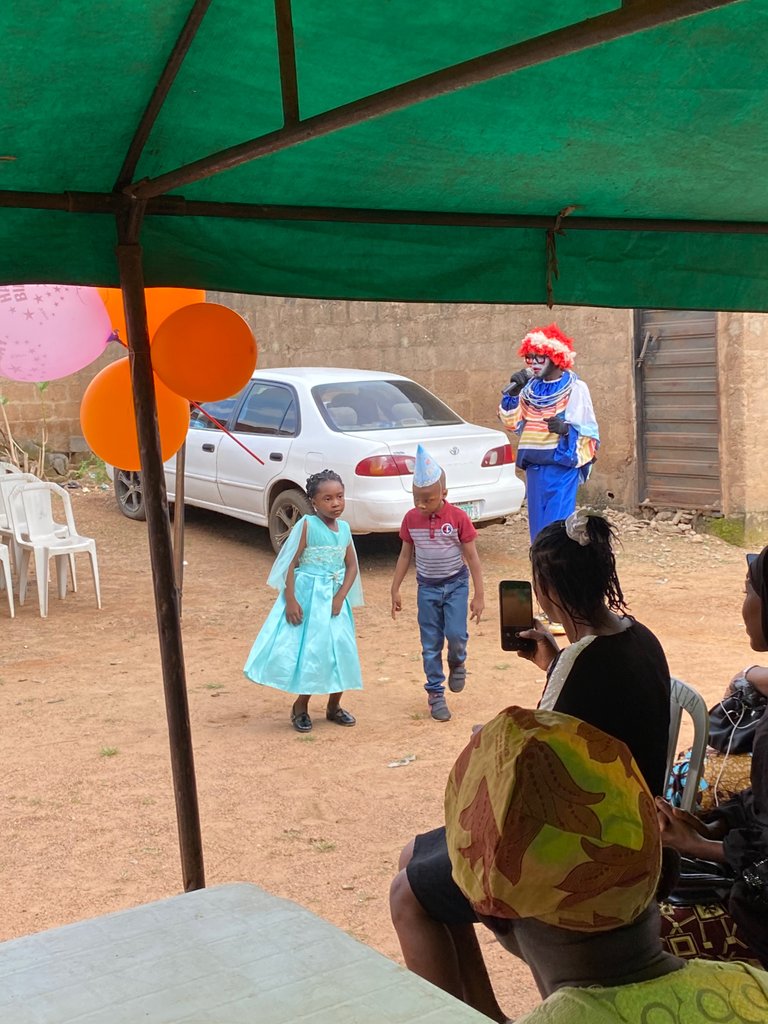 ---
After the celebration, everyone went home with lots of food and birthday gifts. But what made me happy was my brother get to enjoy himself and people that came to celebrate with him went home happy. Below are the rest of the pictures I took.
Parents participating in the games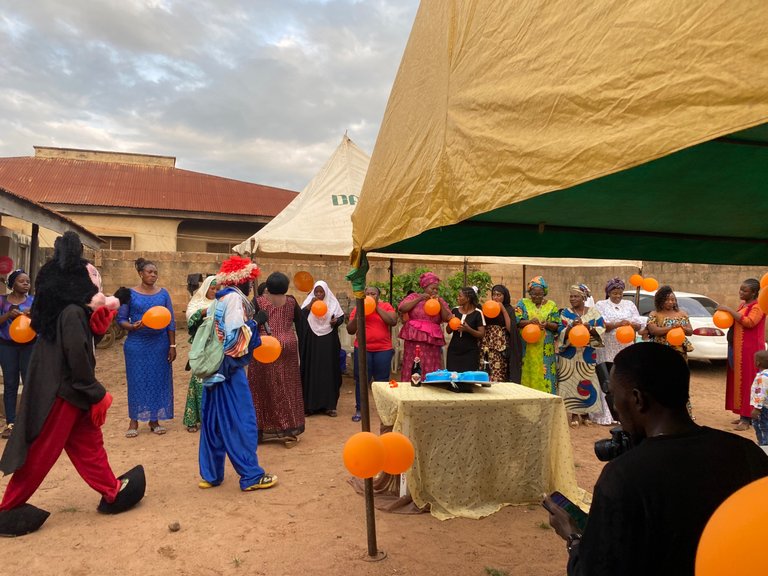 ---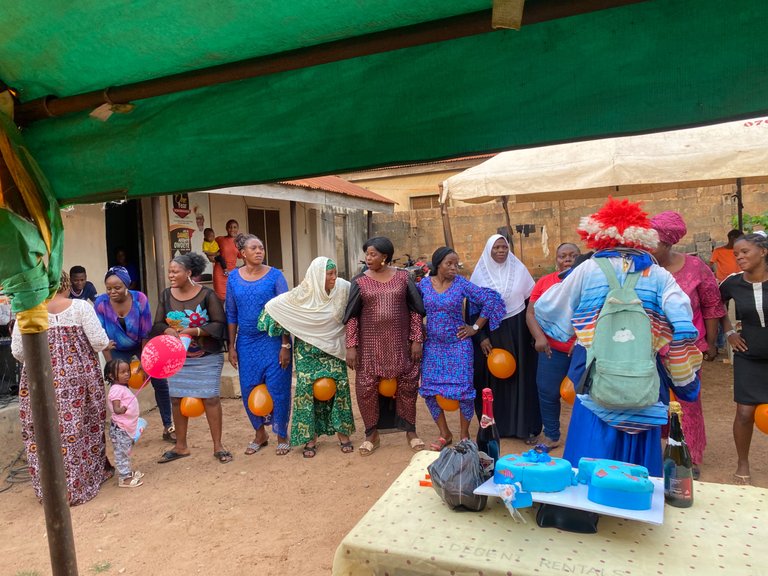 ---
Snapshots with the Celebrant
---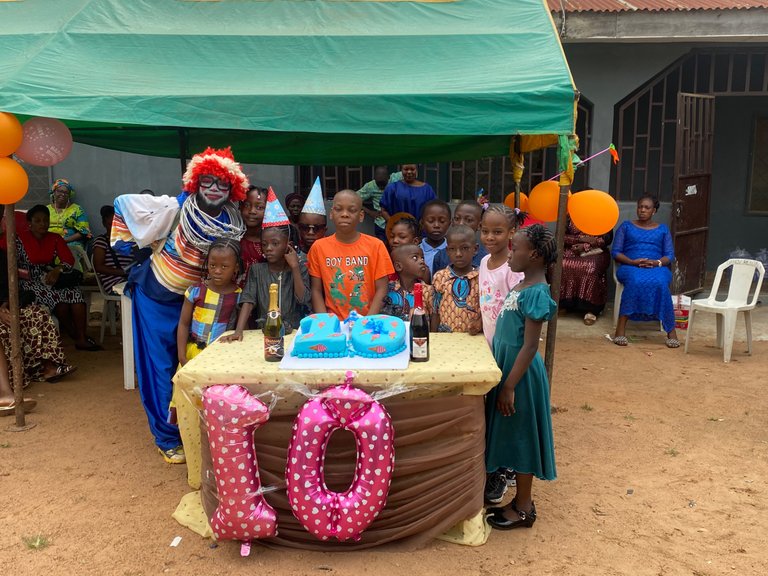 ---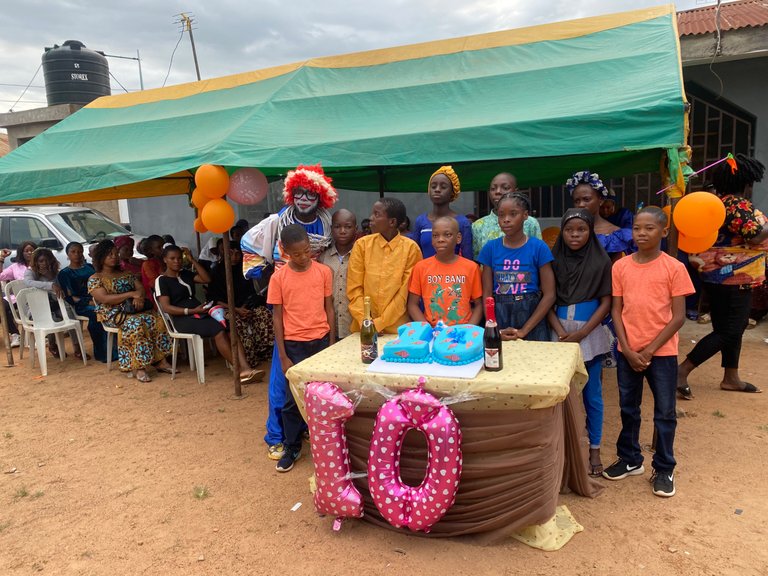 ---
---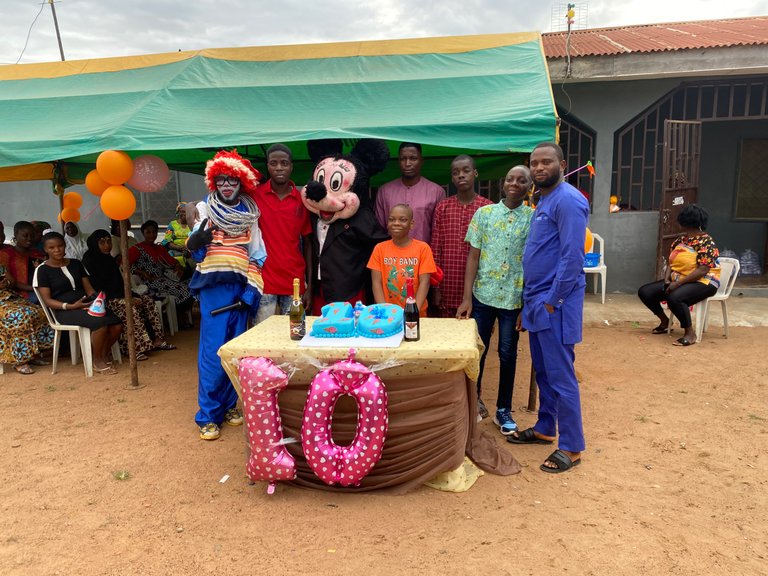 ---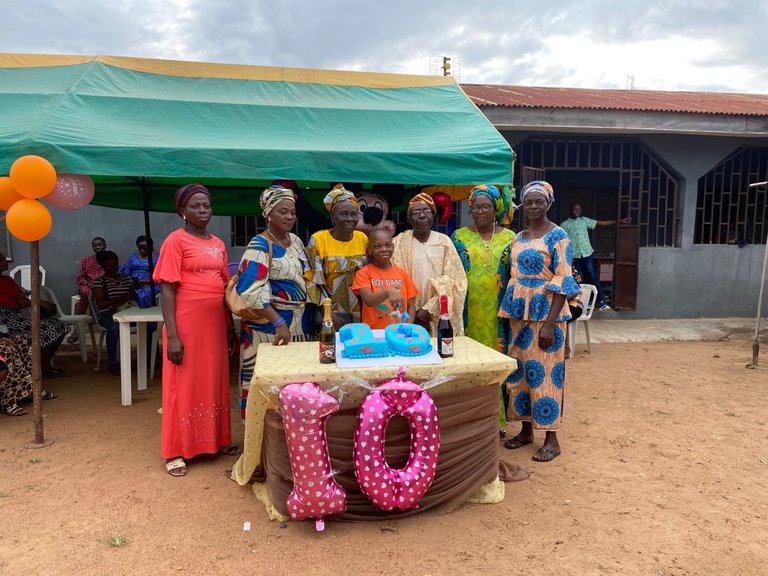 ---
THANK YOU FOR VIEWING MY BLOG AND HAVE A WONDERFUL DAY.
---
---