New drawing: Tears out of my heart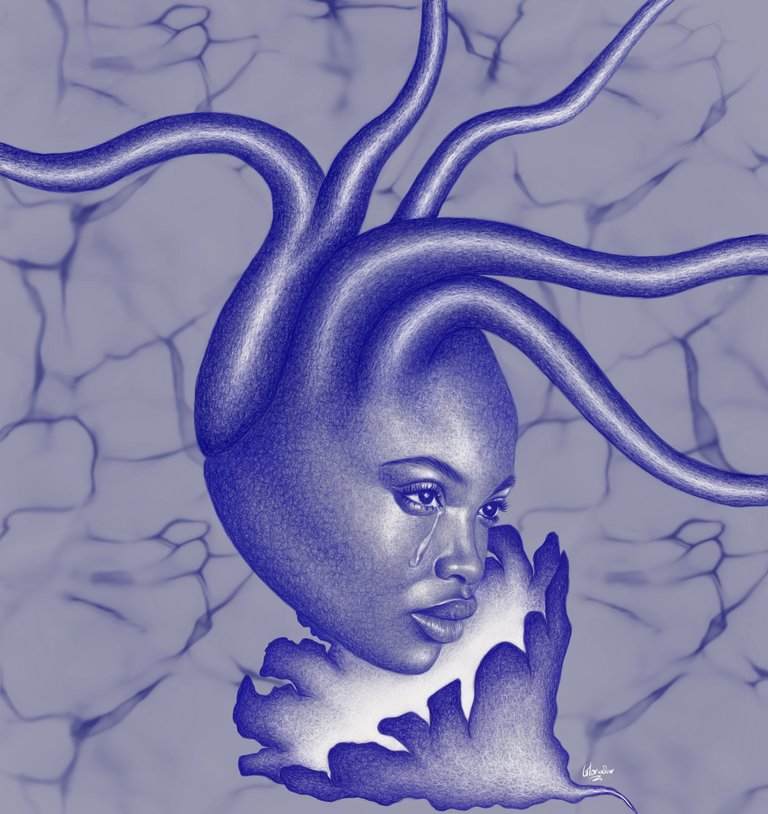 Good morning everyone,
Today I will be sharing with us my recent piece which I titled "Tears out of my heart". This piece is the second piece in the new collection I'm working on titled "State of mind". I posted about the first piece few days ago titled "Scream out of my heart". This collection is made to express my innermost feelings that cannot be explained with words. This particular piece was born from a deep place in my heart. There are many times that even my eyes can't cry to express how I feel but my heart does it over and over again.
This type of tears is actually more deep than the one we experience with our eyes. It talks about the pain the heart has endured, the kind that is not mostly seen on so called Happy faces. This is why you see lot of happy people do things you don't expect them to do because they've kept these pains deep within their heart and their heart has been crying without people seeing it. I made this drawing with the purpose of exploring these hidden part of myself and also it's like a form of therapy I needed at the time of creating this piece. It's very good not to bottle up all these feelings but talk about them or explore them as much as you can. I hope you resonate with it as much as I do.
The drawing was made on procreate using the scribble style with the help of my apple pen.
PROCESS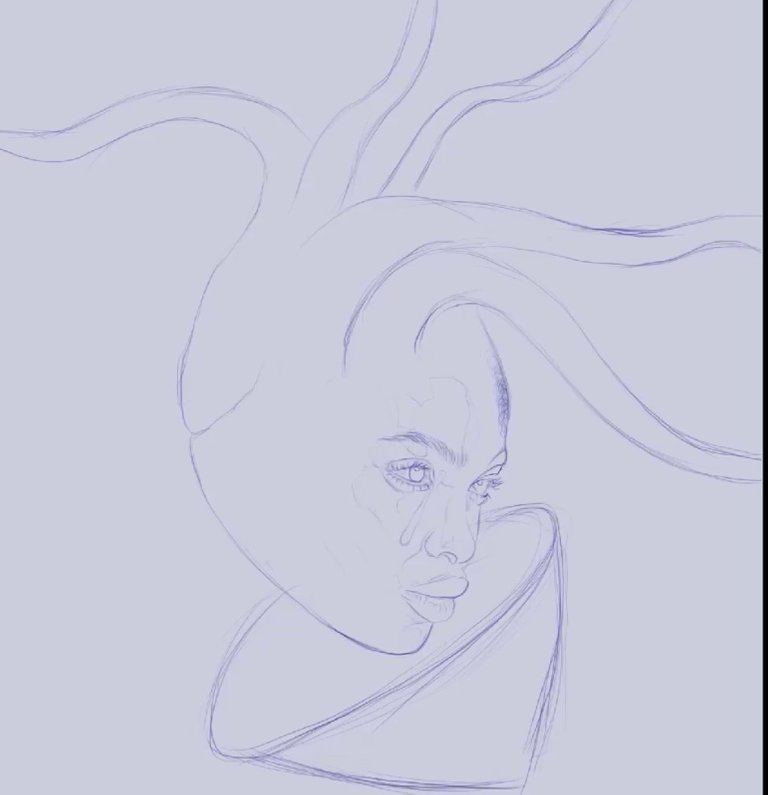 ---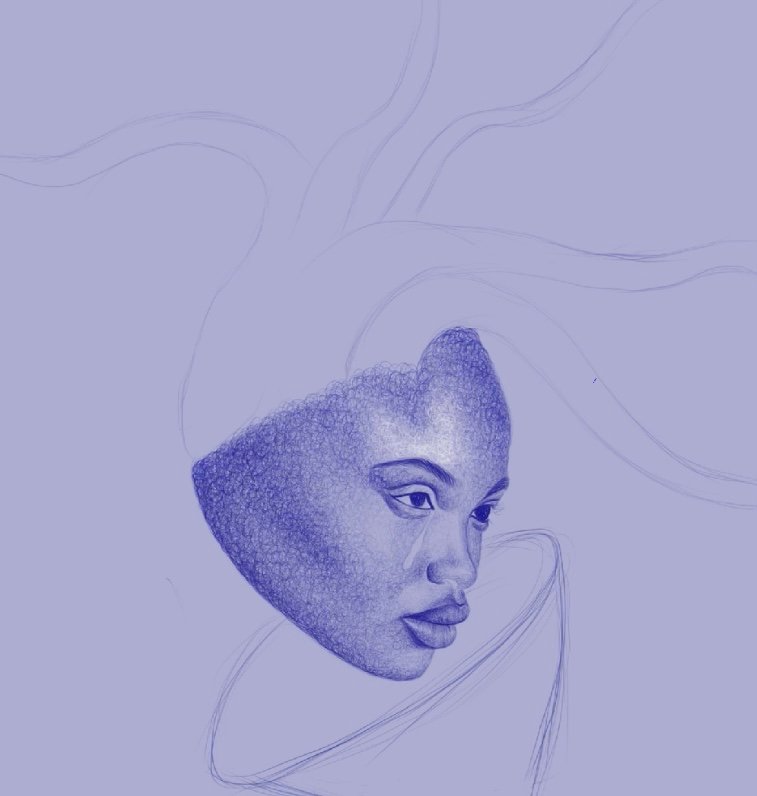 ---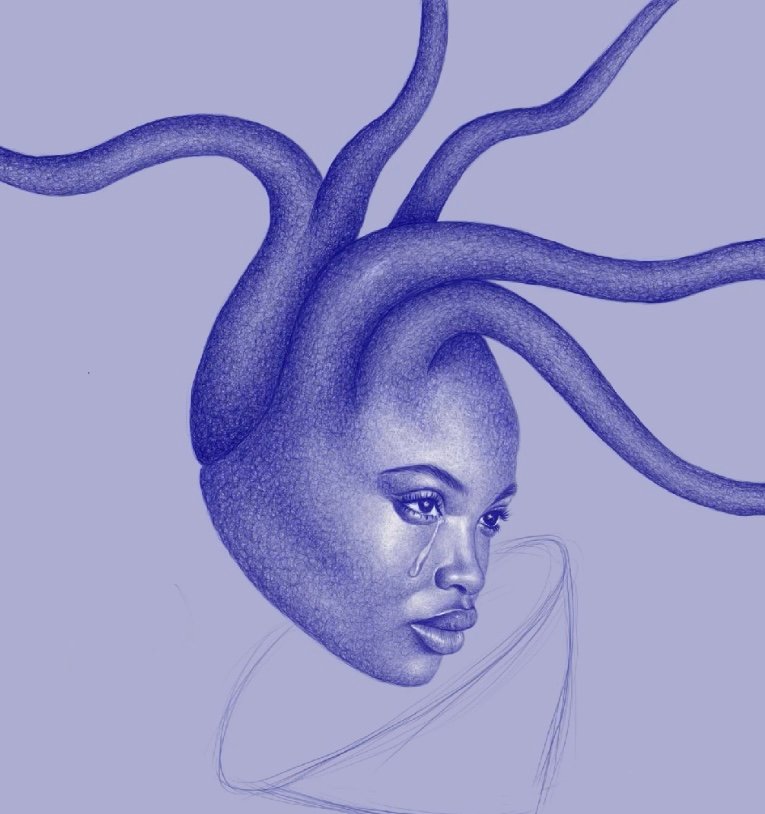 ---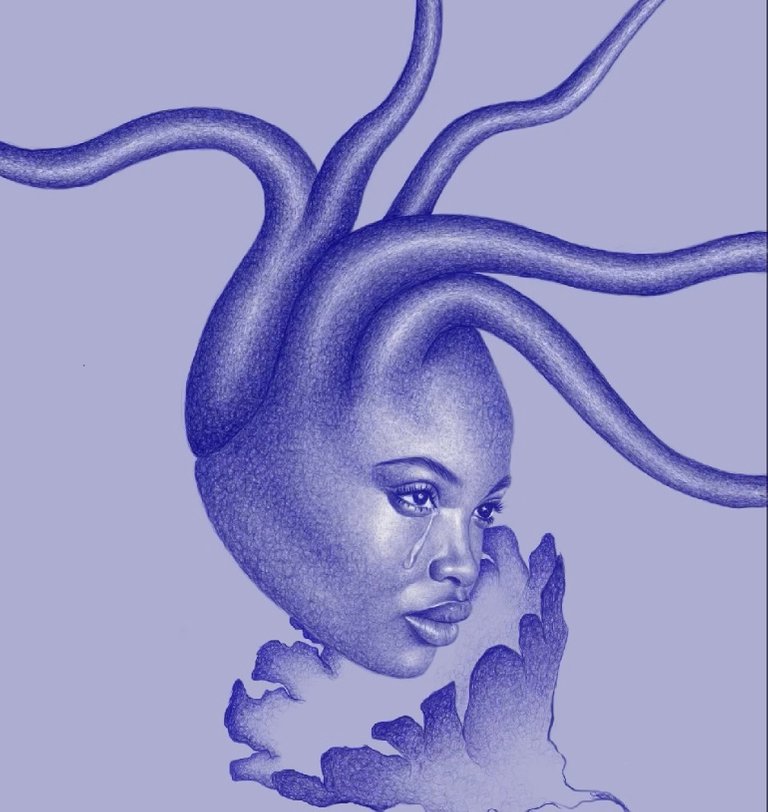 ---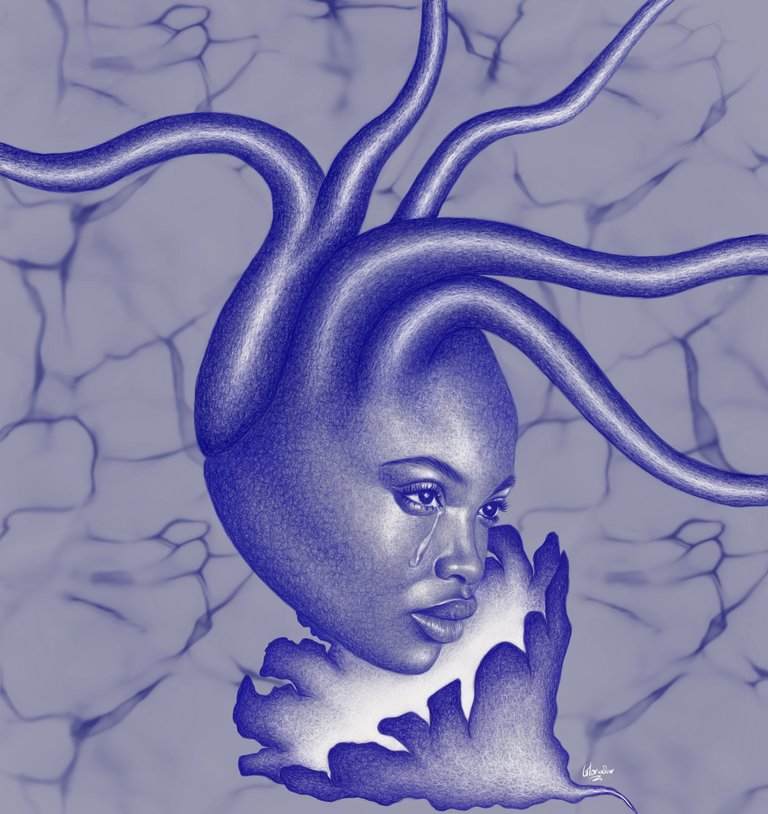 ---
THANK YOU FOR VIEWING MY BLOG AND HAVE A WONDERFUL DAY.
---
---