New drawing: Oya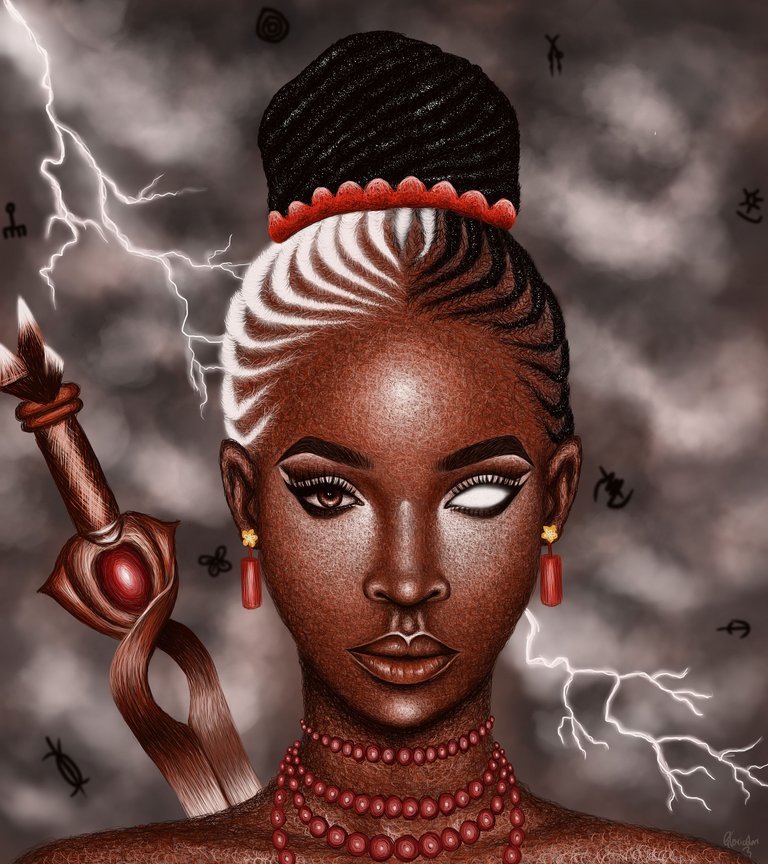 Hello everyone,
Happy new week to us all. Today I want to share with us my recent drawing called Oya. If you guys have been noticing my digital drawings, you'd realise it is a series and Oya is the last piece in that collection. Just like Oba and Oshun, Oya is also the wife of Sango(god of Thunder). From my findings in some accounts, it was said she was first the wife of Ogun (god of Iron) before Sango snatched her from him. She is beautiful, firece, powerful, inquisitive and ambitions. When Sango married her, she made sure she find the secrets to Sango's power. When she did, she tasted it and acquire her own power which is control over Stroms, tornados and winds. She became so powerful and a warrior. Seeing this, her relationship with Sango modified from just a couple to acquitance. They become a strong pairs who fights war together. Oya is the type that gets angry easily and loves to destroy things. She fueled Sango's energy amd they work hand in hand. That is why when you see a Thunder and Lightening that is Sango telling/warning you that a Storm is coming. The storm ofcus is Oya. She made sure she stayed with him till the end when she became a river called river Niger which exists till date.
My goal for making this collection which I titled "The Legend of the goddess" is to tell the stories of these powerful goddess as their stories are dying. I hope I'm able to carry their legends for years to come.
The drawing was made with a scribble style. Just as scribble can be rough, it can also be neat. I decided to make this one neat and beautiful which gives an amazing texture to the drawing. While making this drawing I was faced with a challenge and that is losing the work when it was 80% done. The file got corrupted and it hurt me deeply. I had to start all over again which was difficult and so stressful. I remember crying the night I lost it but I diverted the pain into creating this new one and I'm glad it turned out even better than the original.
This collection is available on opensea and you can check it here in case you like any of them.
PROCESS
I took the process pictures on my phone so pardon me for it's quality.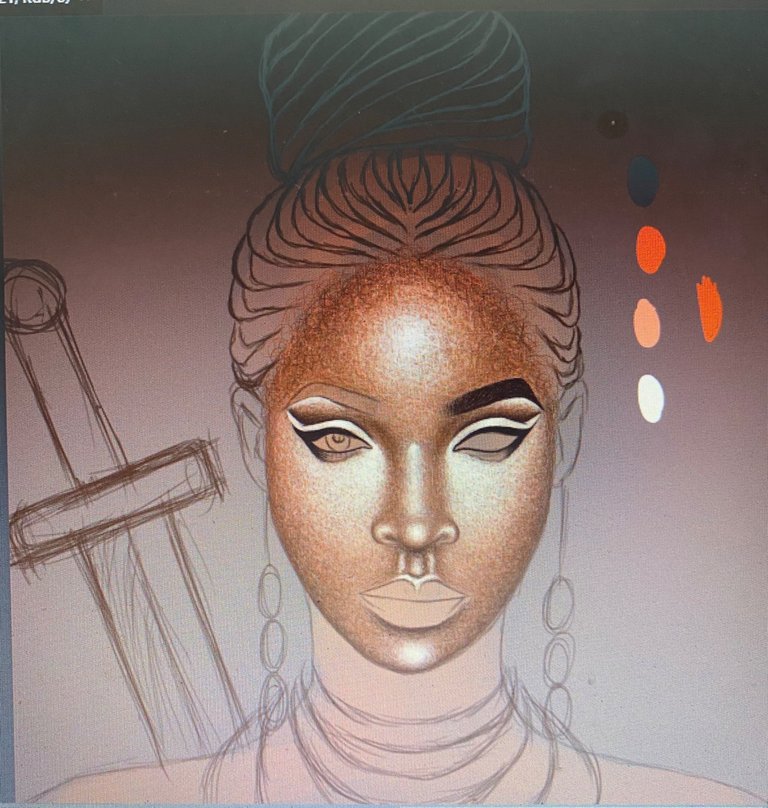 ---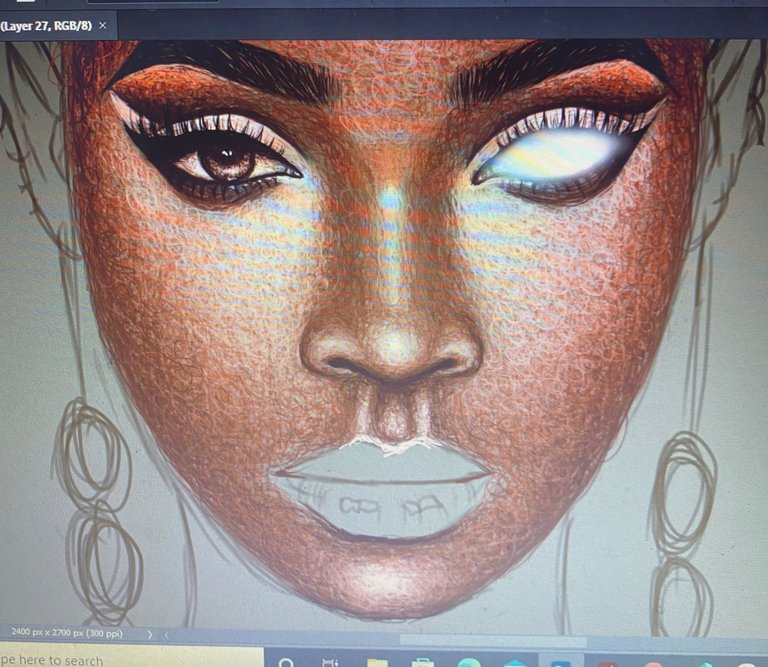 ---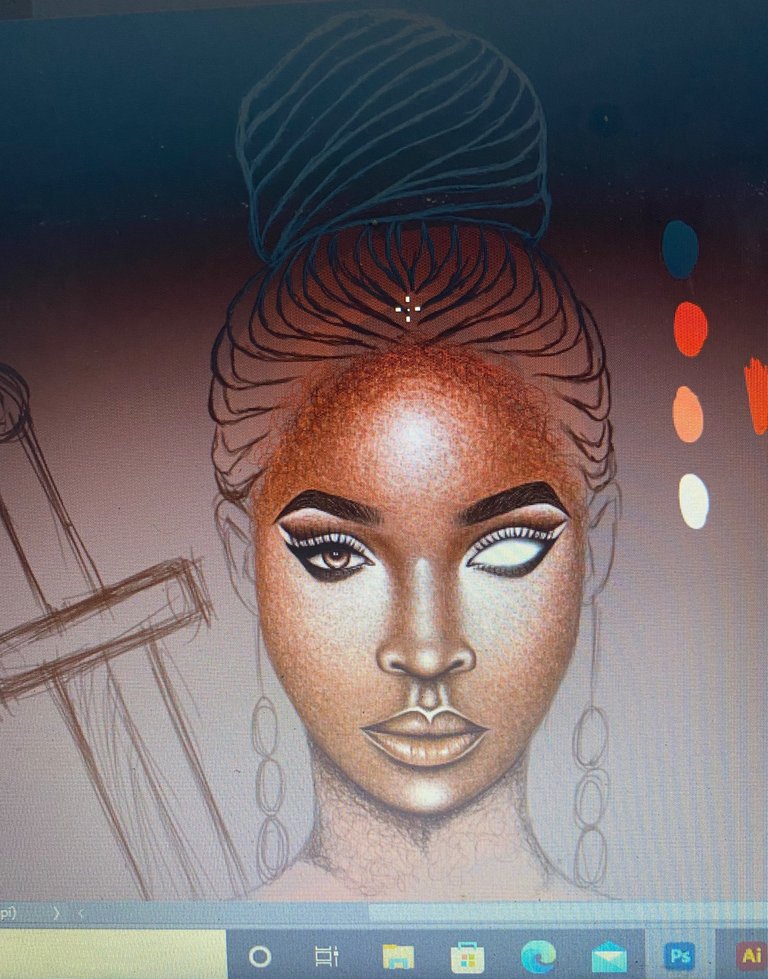 ---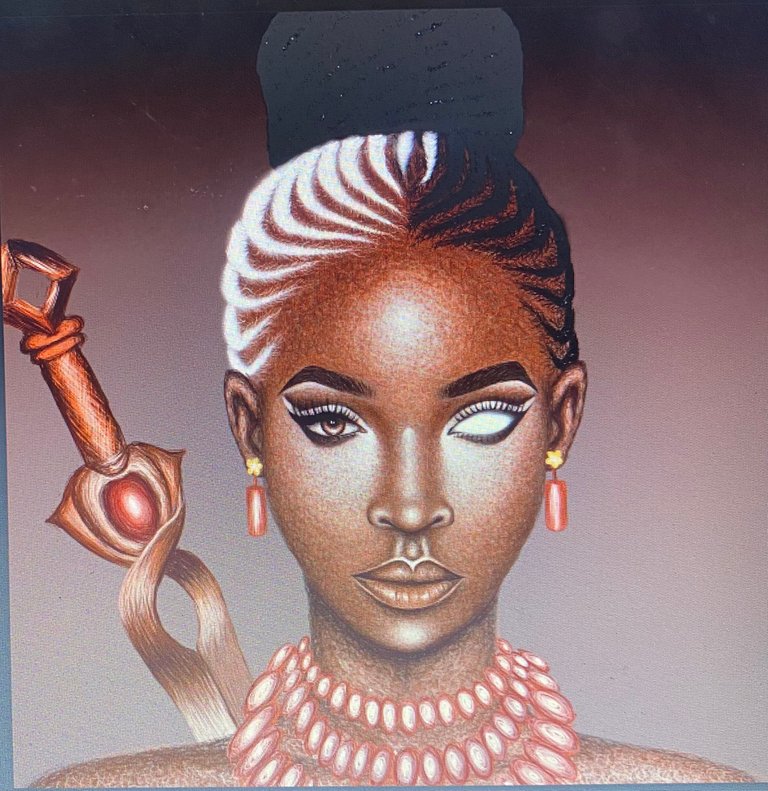 ---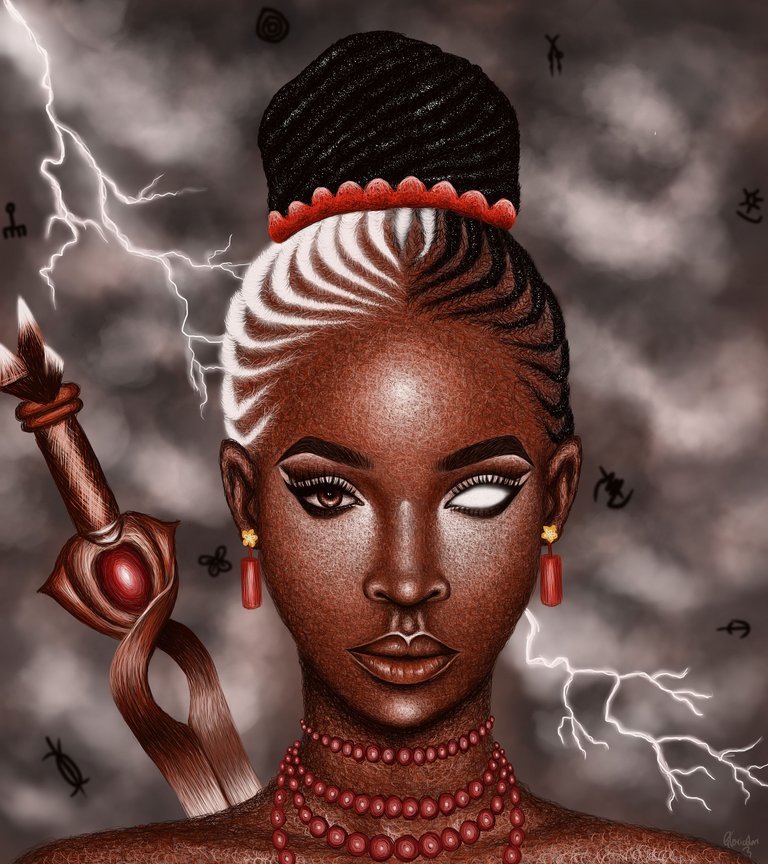 ---
THANK YOU FOR VIEWING MY BLOG AND HAVE A WONDERFUL DAY.
---
---