New drawing: Emma Stone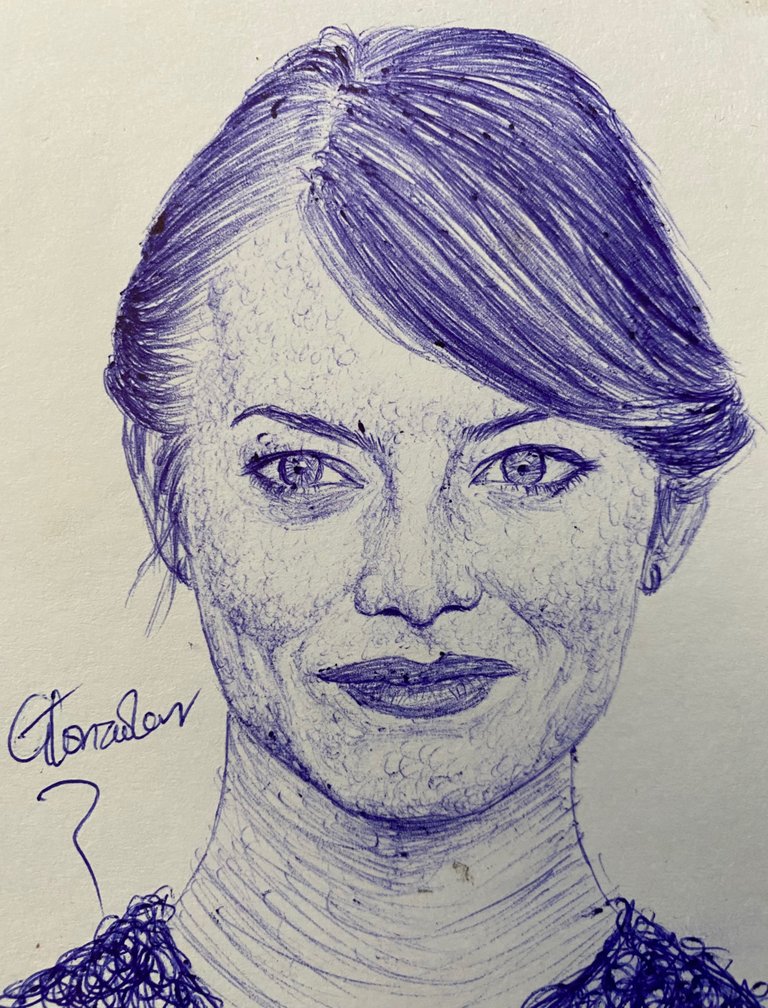 Good morning everyone,
This morning I want to share with you my recent drawing of the American actress Emma Stone. She is a great actress who had featured in lot of successful movies. She is best known for her role in "La La Land". She played the character Mia Dolan and she acted alongside Ryan Gosling. The story line was quite emotional. Makes me realize that sometimes two people might be so much inlove but they are not meant to be together. The path of life might drive them apart which can be so painful. The role won her several awards like the Golden Globe Award, Academy Award and some others. I love her role as Gwen Stacy in The Amazing Spider-Man. It's just so sad that her character died in the movies. I'm sure I shed a tear or two when her character died. She also voiced Epp in the animation The Croods which is one of my favorite animation. Her other movies include Cruella, The Help, Birdman and many others.
The drawing was done on pelican paper using blue biro.
PROCESS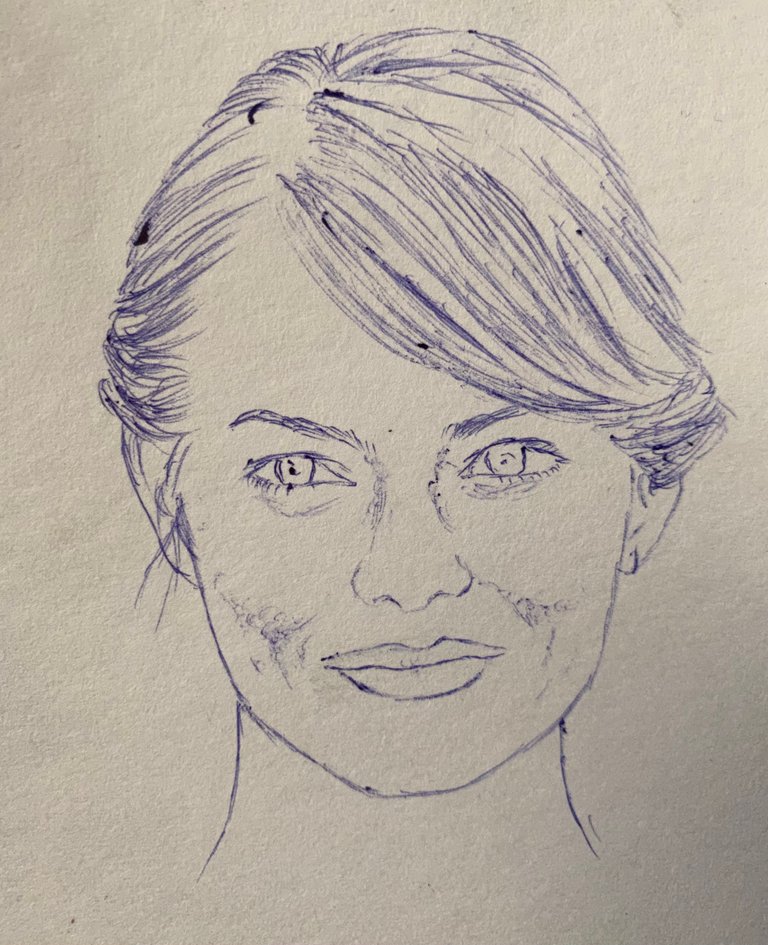 ---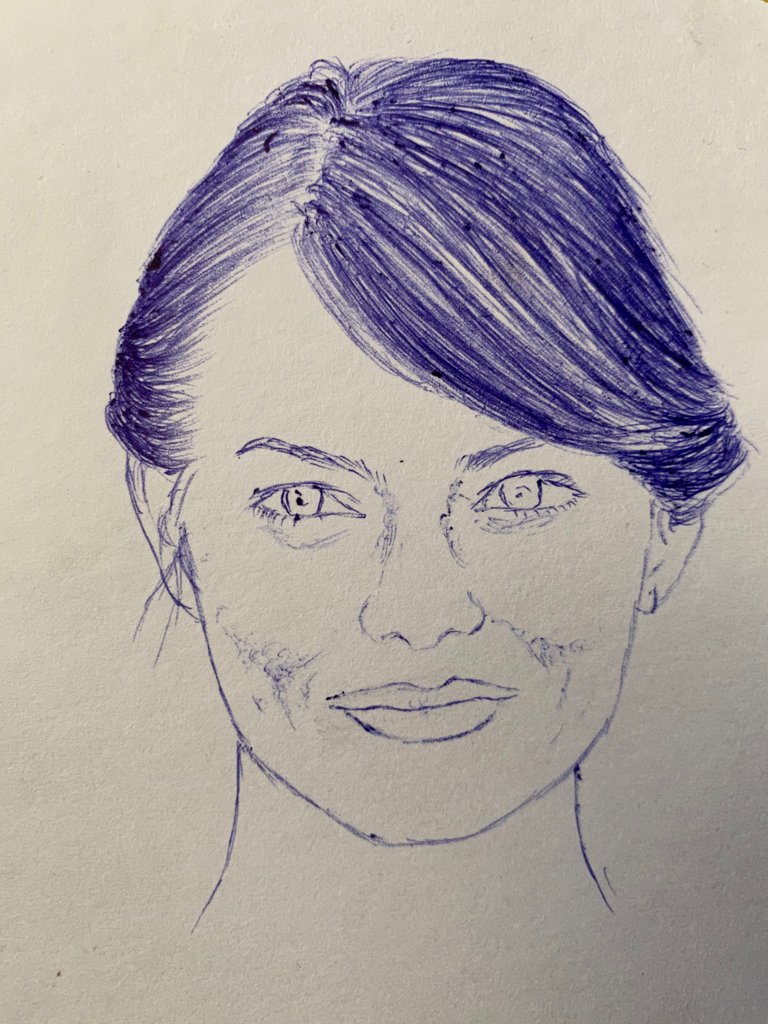 ---
---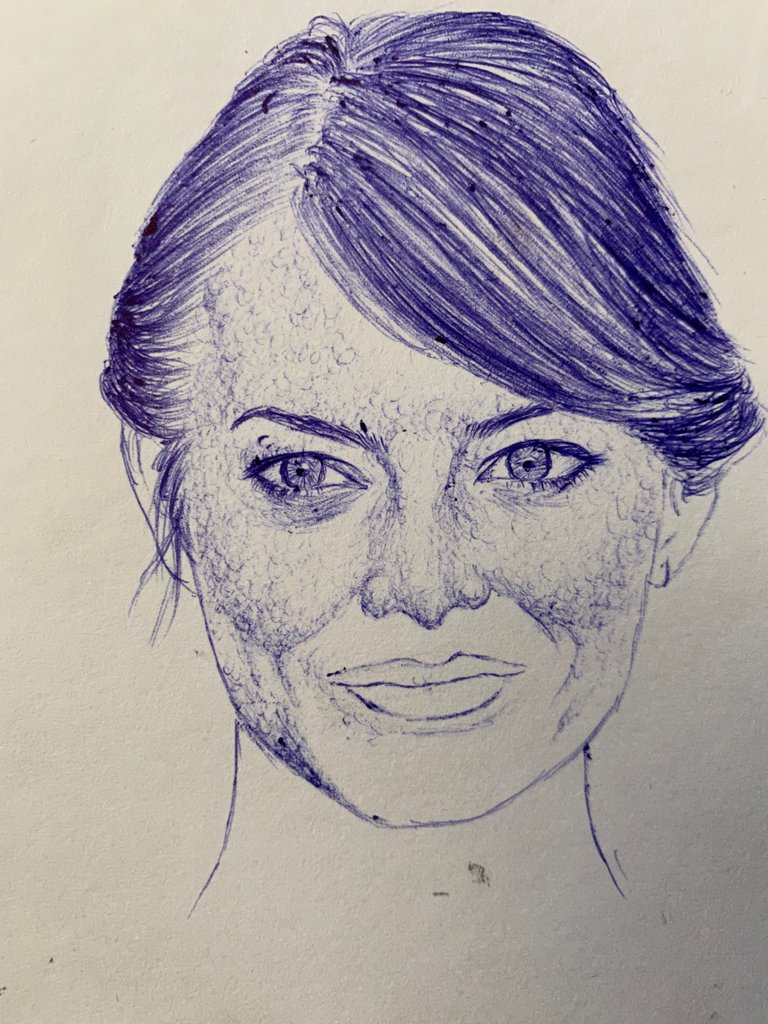 ---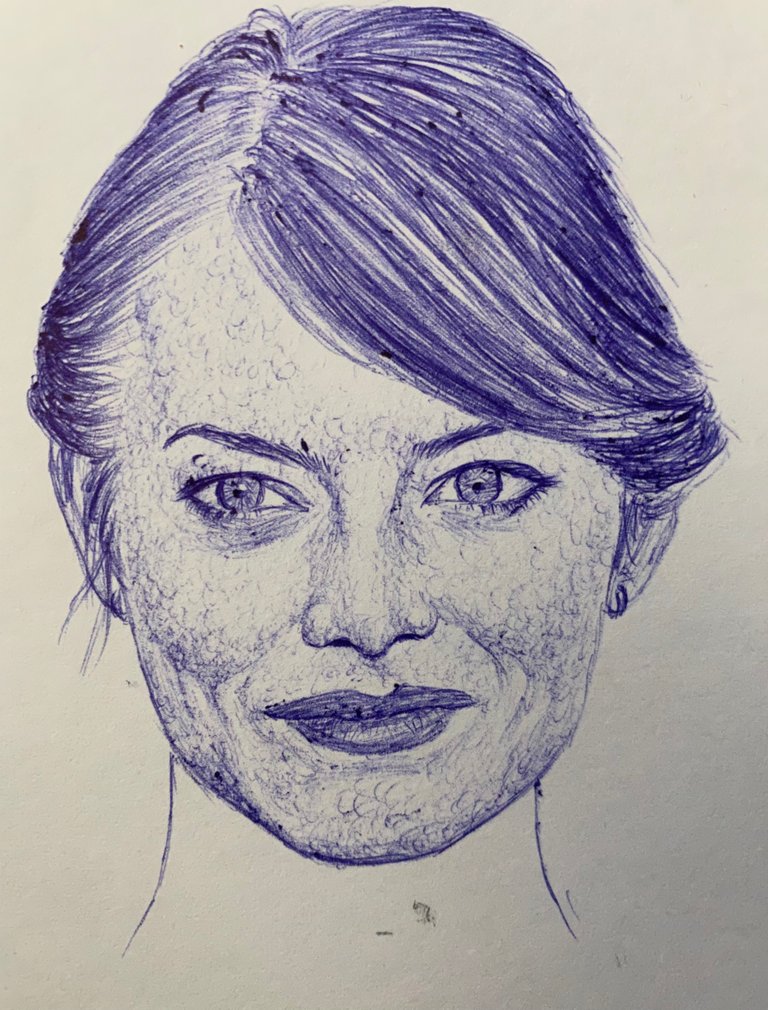 ---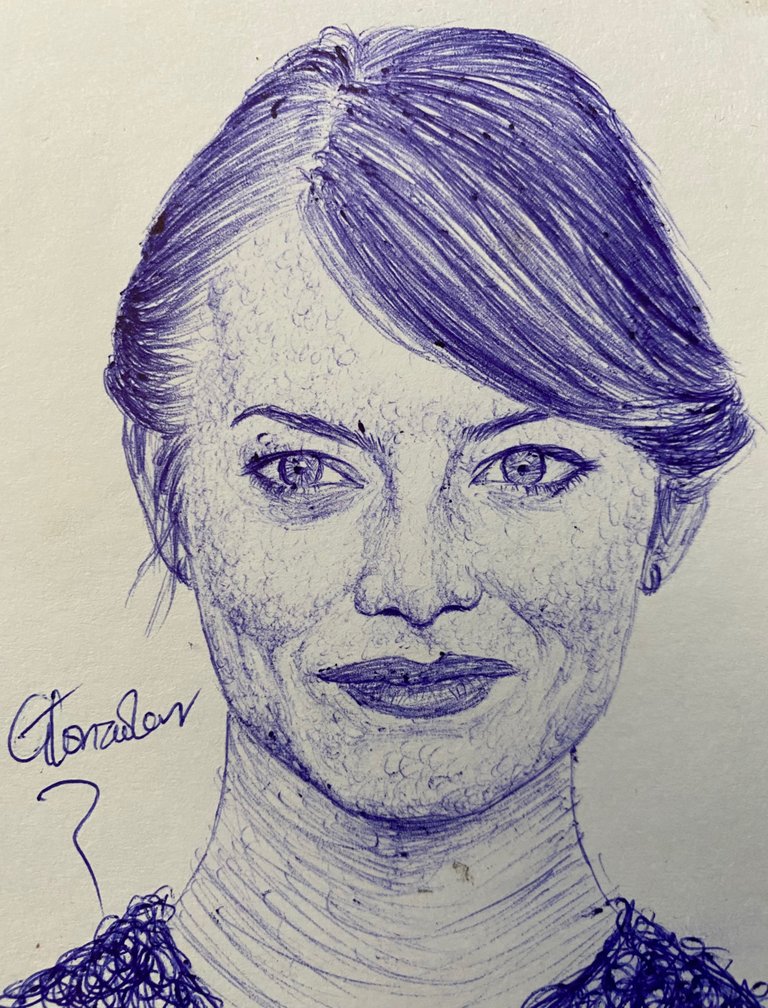 ---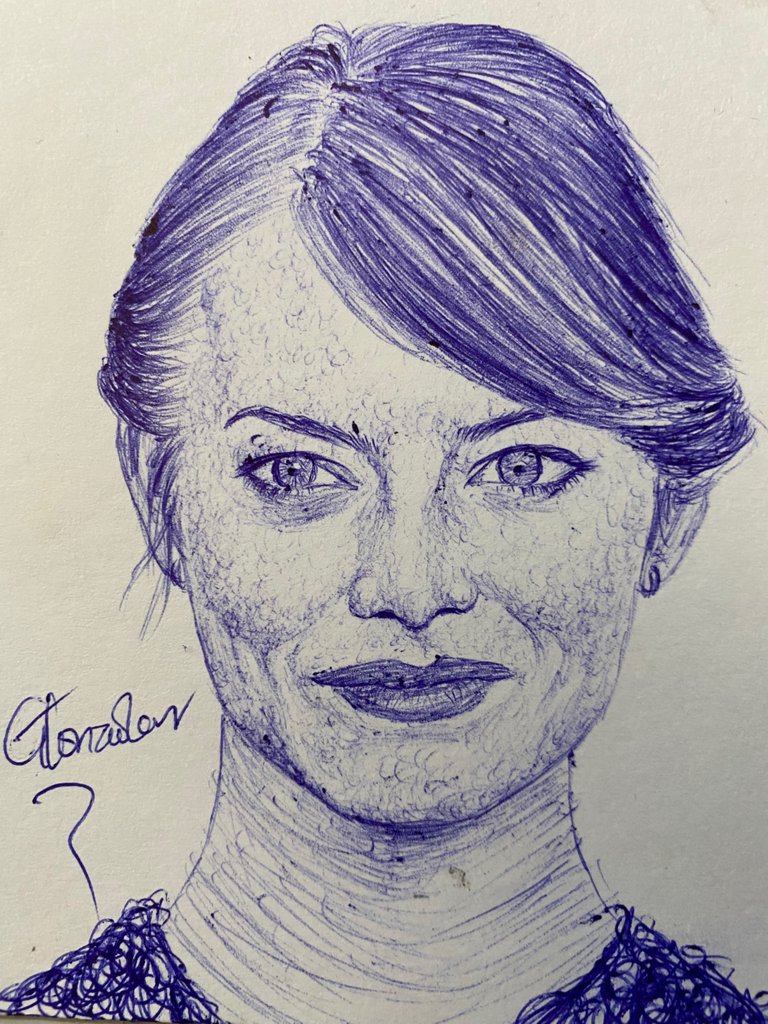 ---
THANK YOU FOR VIEWING MY BLOG AND HAVE A WONDERFUL DAY.;
---
---