New drawing: Bruce Lee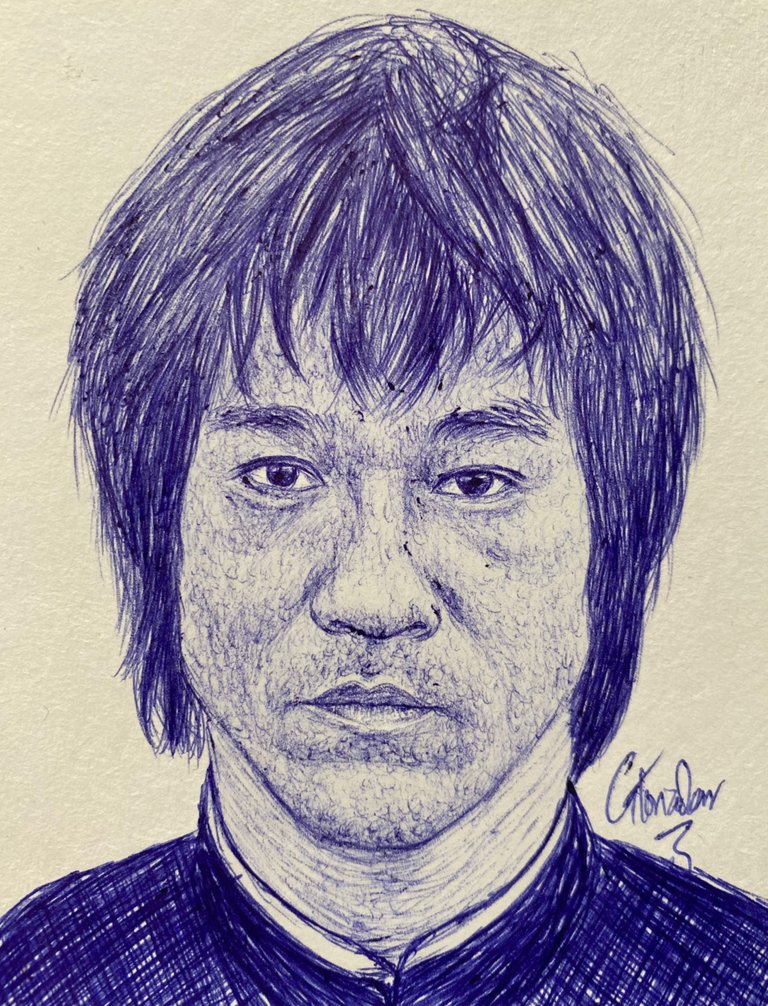 Good morning everyone,
This morning I want to share with us my recent drawing of the legendary Bruce Lee. He was an actor, martial art instructor, producer and director. Even though I don't really know him much I grow up knowing his name. My brothers and uncle talk about him and even acts like him whenever they are playing. From that I can say he is a legend. He started acting at a young age when he featured in the movie "The Kid" alongside his father. His zeal for fighting made his father send him to be officially trained as a martial artist. This skills he shows in his movies. It was just sad he died at a young age of 32. His movies include Enter the Dragon, Fist of Fury, Game of Death etc.
I made this drawing for my friend @wil.metcalfe who want me to draw his hero and I hope he likes it.
The drawing was done on pelican paper using blue biro.
PROCESS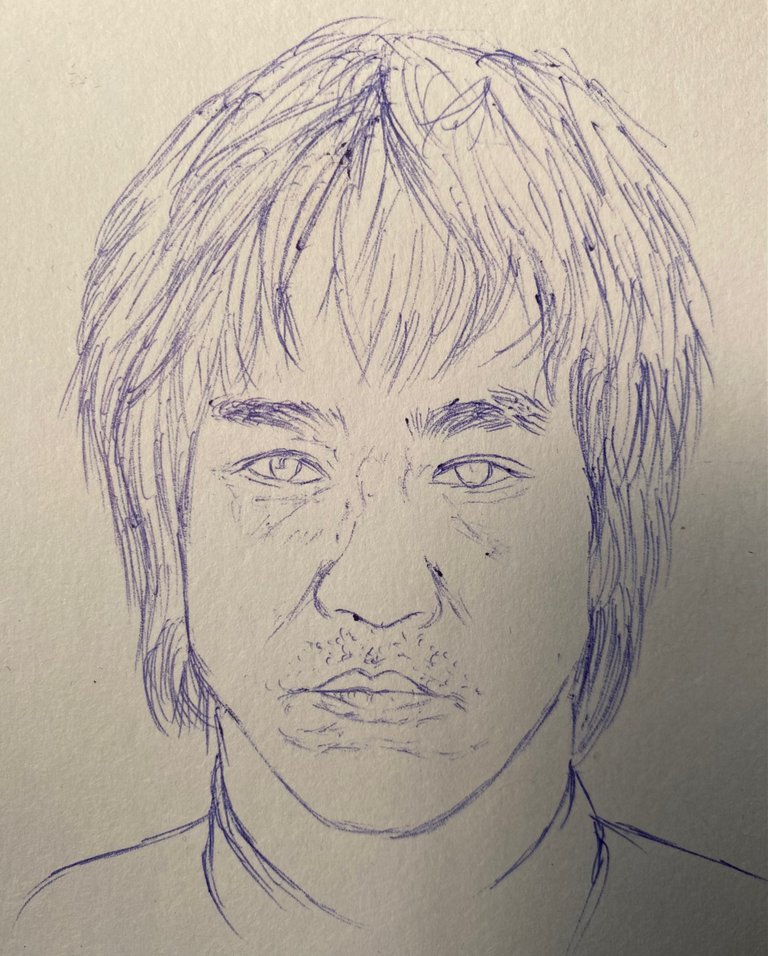 ---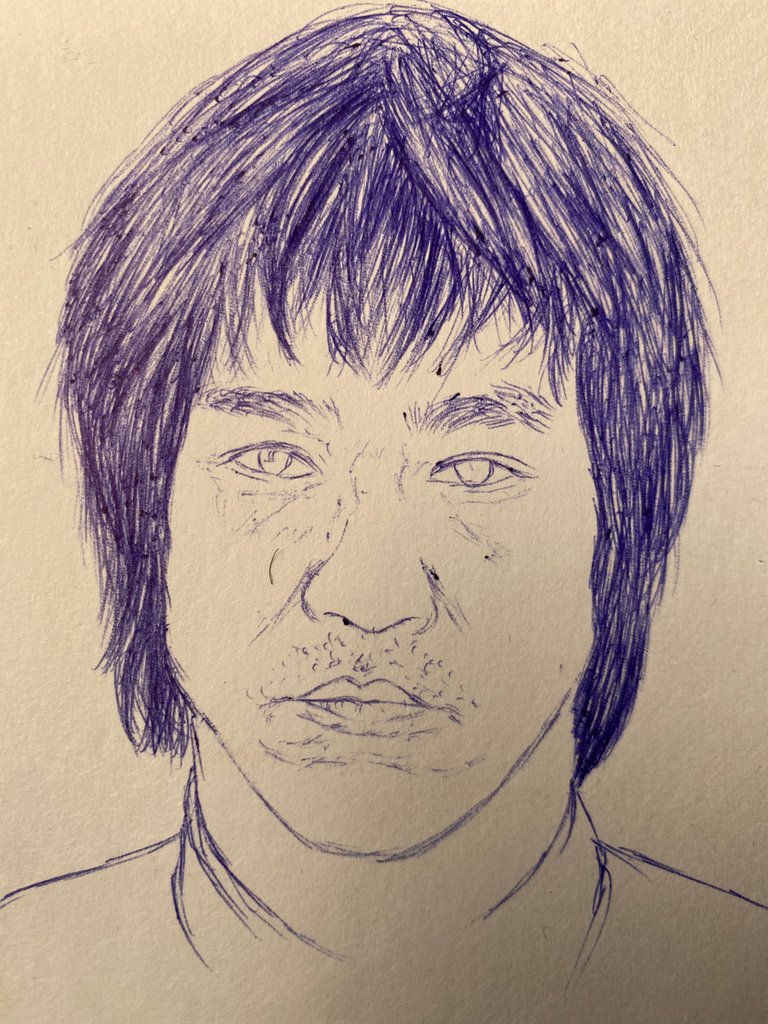 ---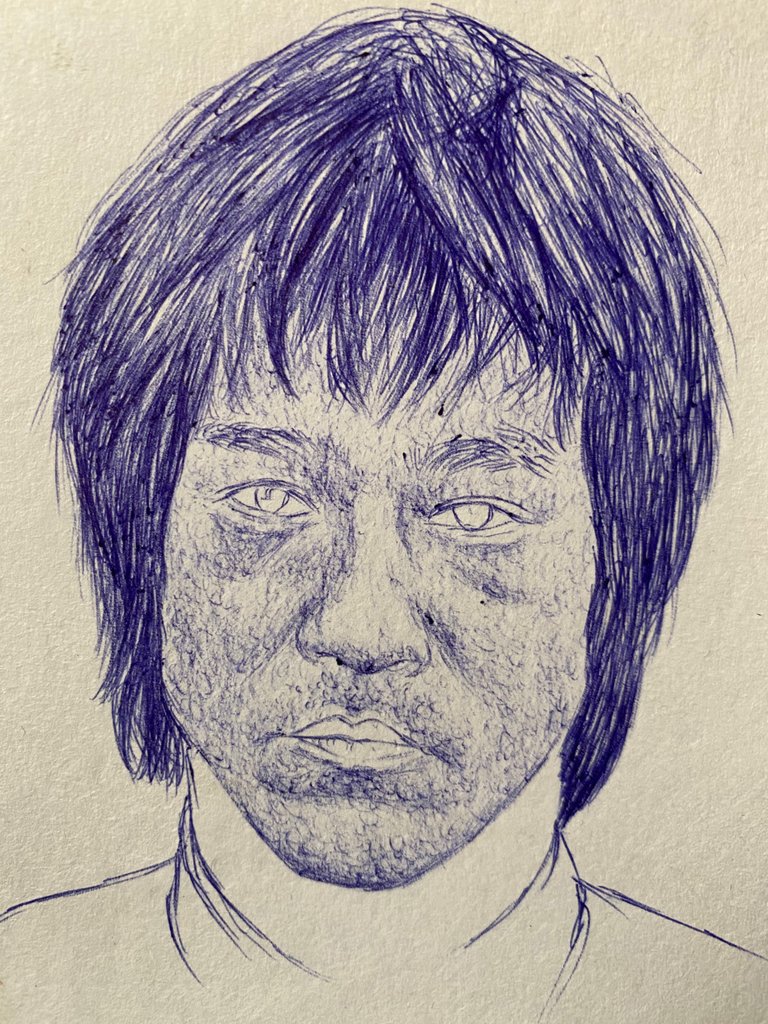 ---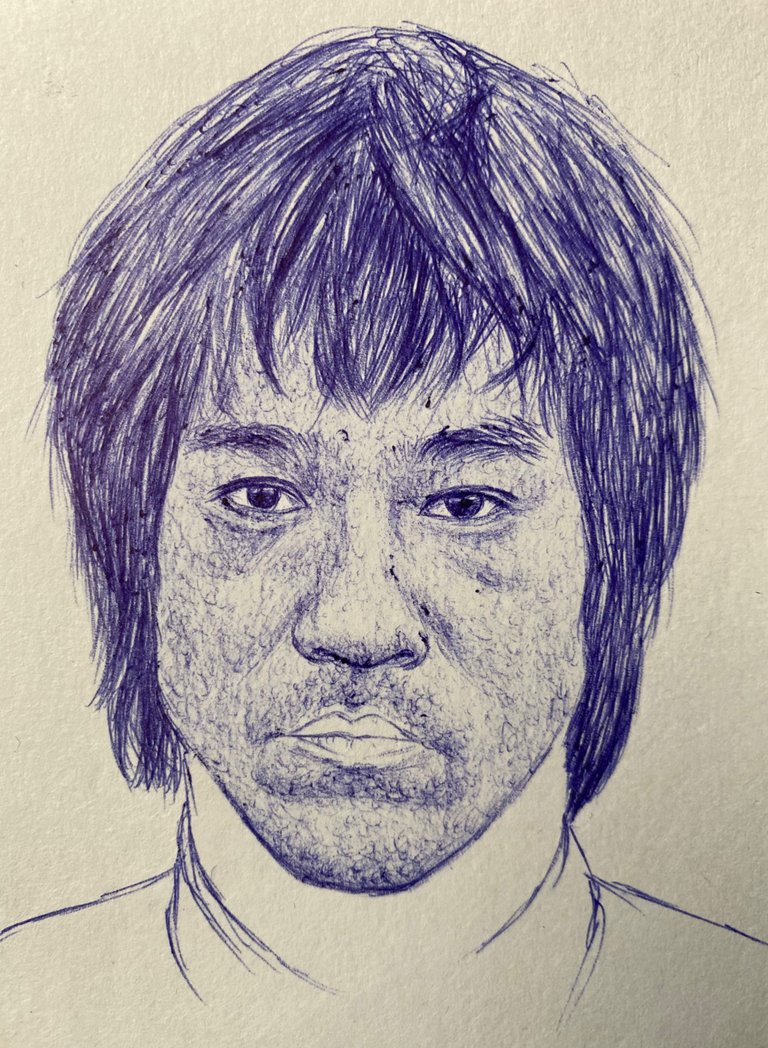 ---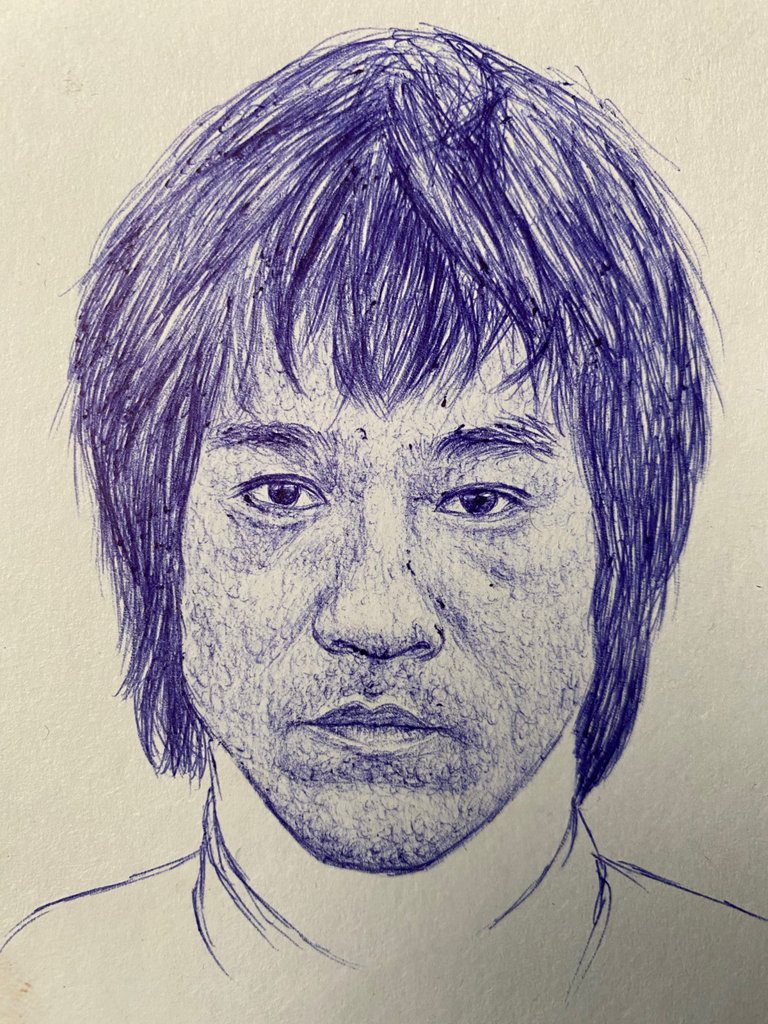 ---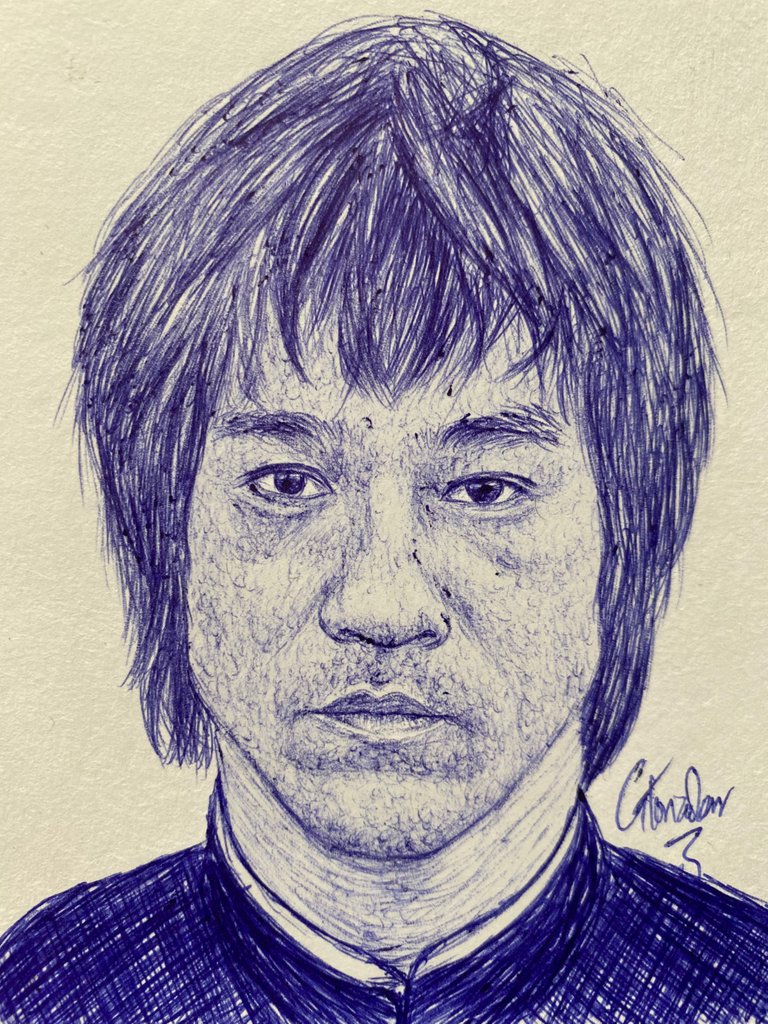 ---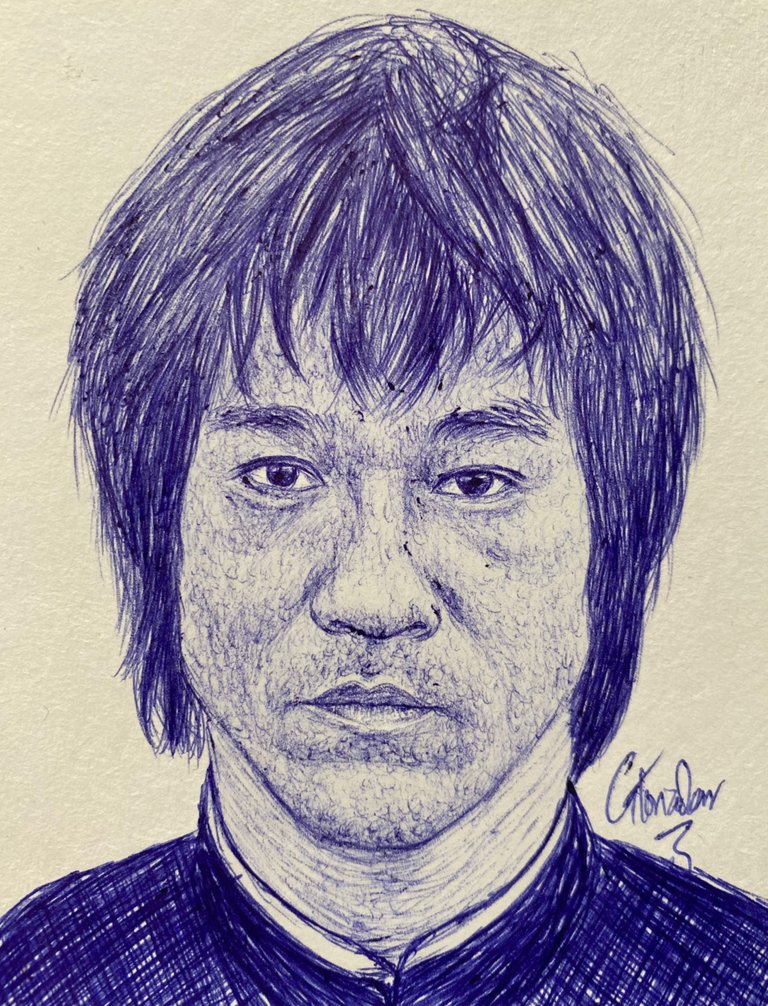 ---
THANK YOU FOR VIEWING MY BLOG AND HAVE A WONDERFUL DAY.
---
---