New drawing: Billie Eilish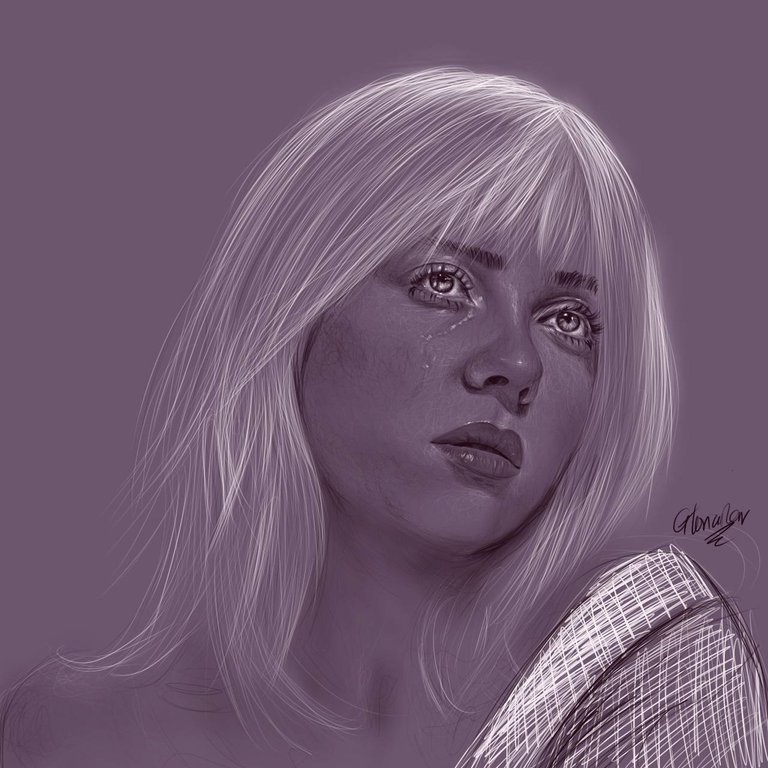 Good morming everyone,
Today I want to share with us my recent digital drawing of the American singer and songwriter Billie Eilish. She started singing at a very young age being encouraged by her parents and brother who is also a musician. She released her first songs with her brother at age 13 and with the song "Ocean Eyes", she was known. One thing I admire about her story is the fact that she was homeschooling and giving her the freedom to choose what she want to pursue by her parents. I admire it when parents pick the interest of their children and encourage them to pursue their dreams. I also admire the fact that she has Tourette Syndrome and is still able to achive a lot in life. She didn't let her medical condition limits her. She is an amazing person and let me say an icon who had made a name for herself in the music industry and also creating her own style. She had won several awards like Grammy Awards, Guinness world records, Academy Awards and many more.
The drawing was made on procreate on my ipad with the help of my Apple pen. I used both scribble and cross hatching to achive this drawing. It's amazing what you can create with a dull color and a bright color like white.
PROCESS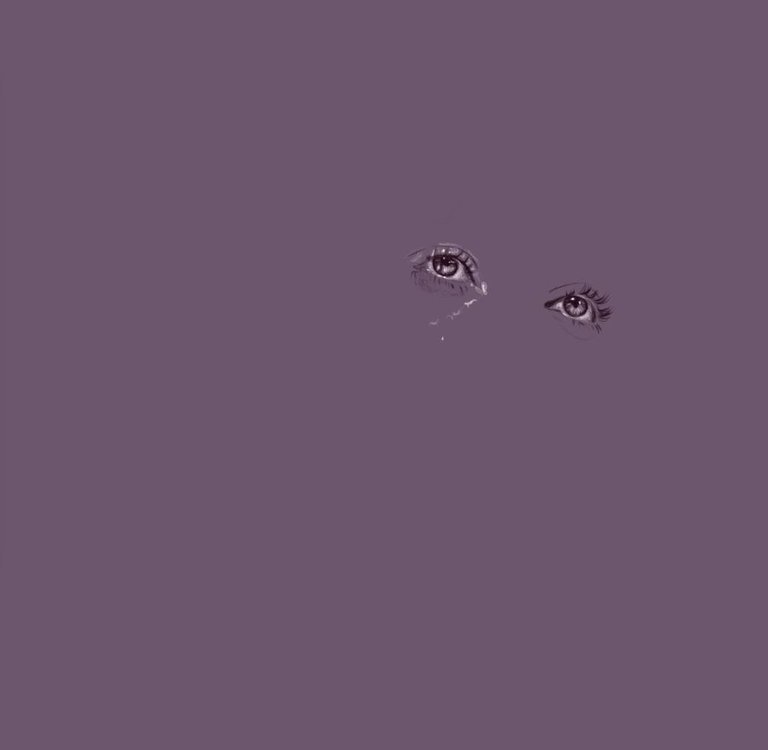 ---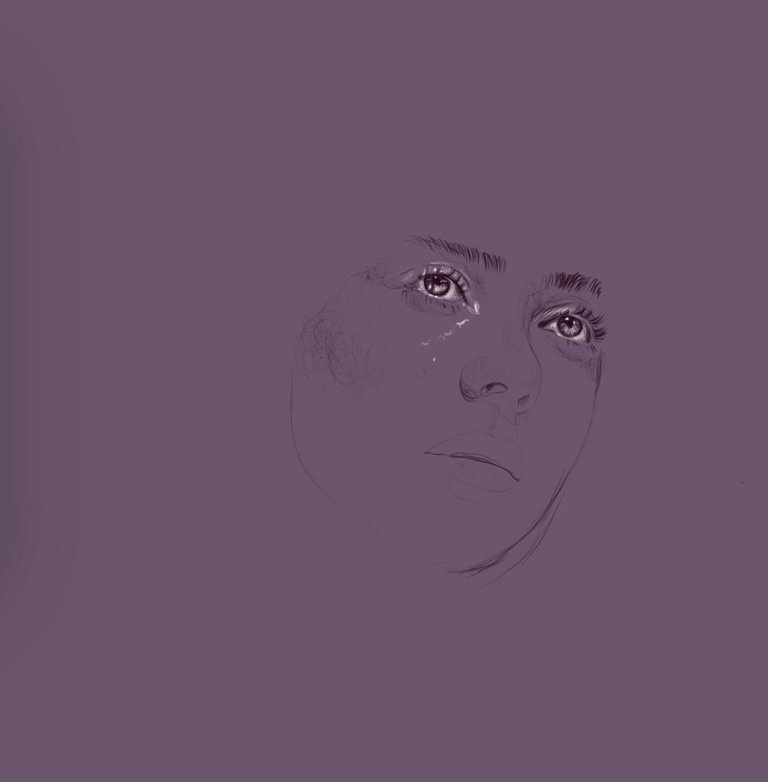 ---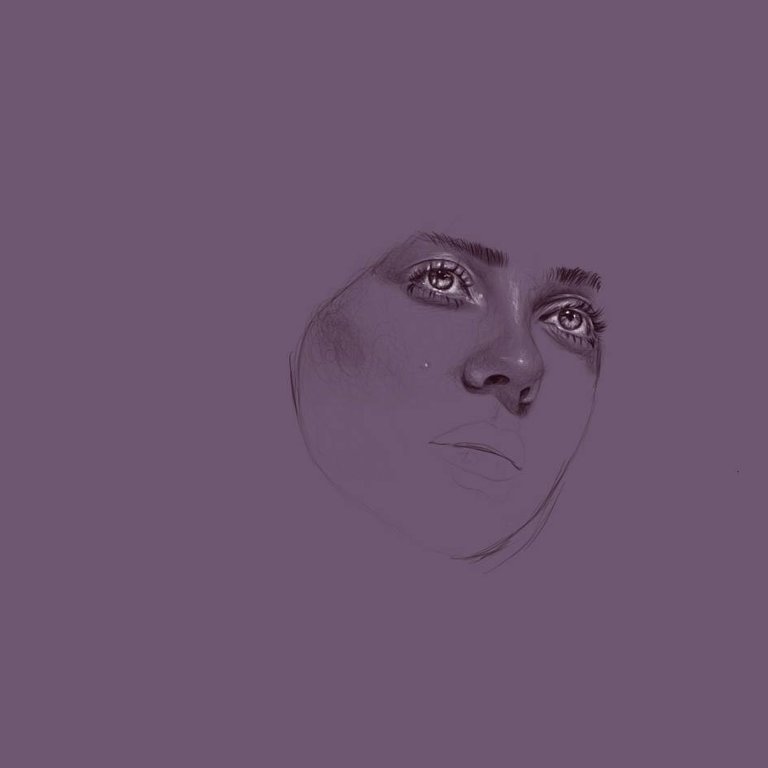 ---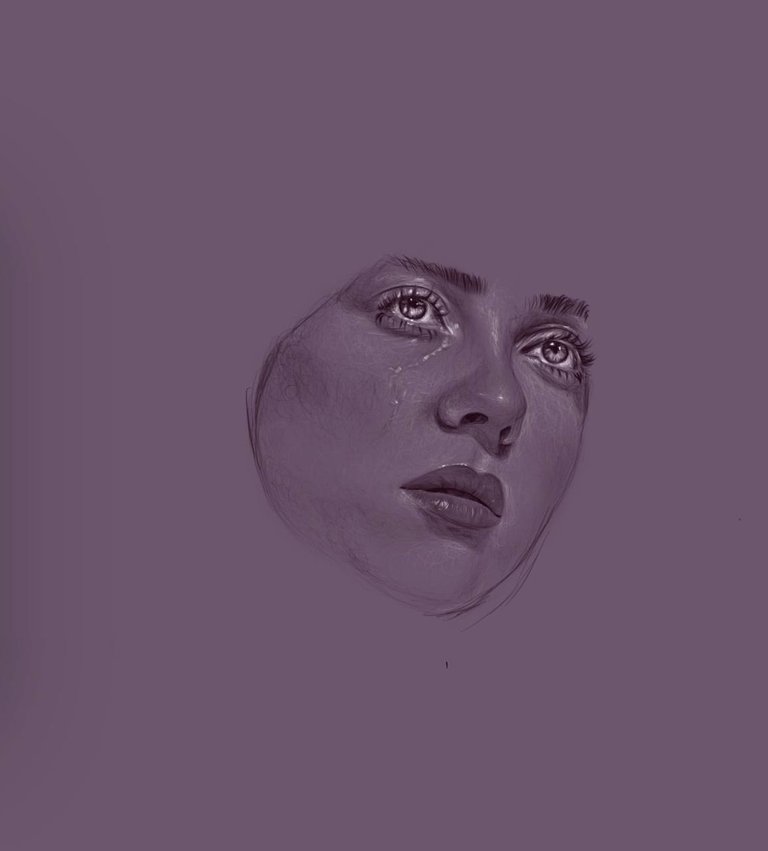 ---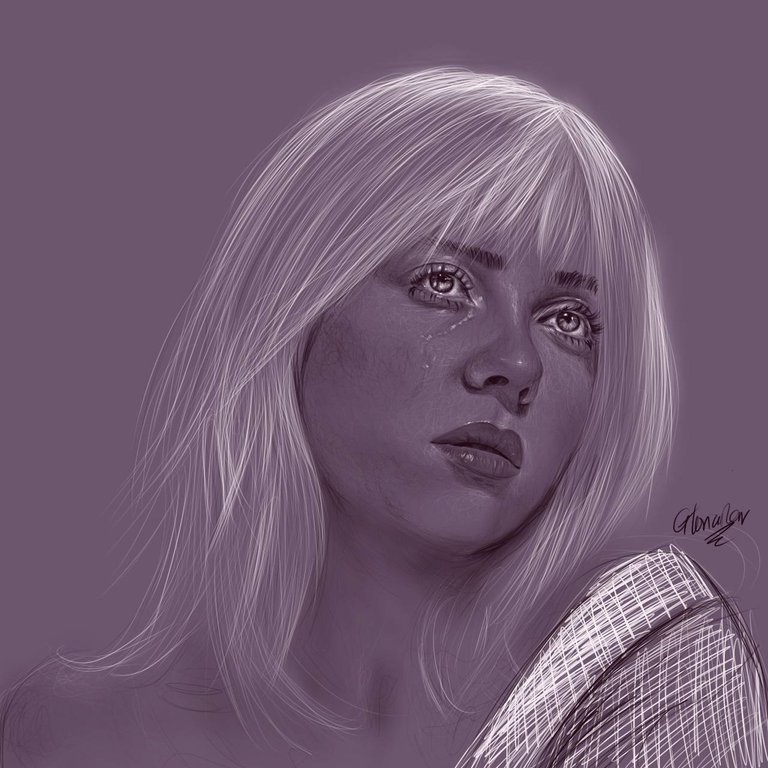 ---
THANK YOU FOR VIEWING MY BLOG AND HAVE A WONDERFUL DAY.
---
---