A sea full of energy and together with a rainbow that are hope, a unique moment
The rainbow is an optical and meteorological phenomenon that occurs when the sun appears at the same time as the rain, giving rise to the rainbow.
In addition, the rainbow also has a spiritual meaning and a special place in cultures, stories and legends.
Enjoying the Sea and next to it a Rainbow is a special and unique moment for those of us who have the joy of appreciating it and enjoying it.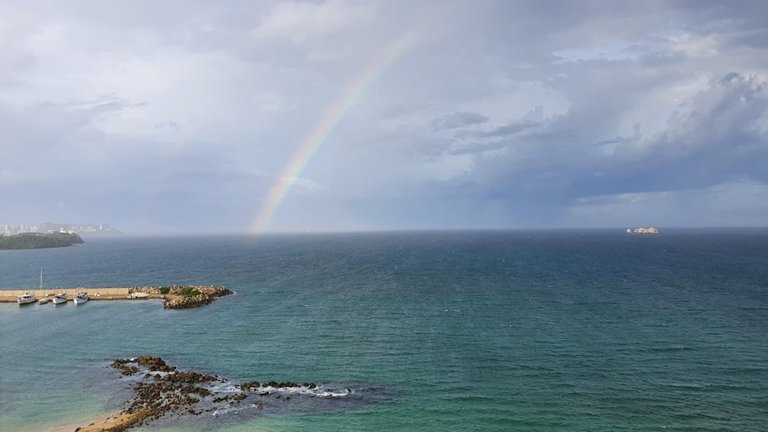 Somewhere on our beautiful island of Margarita, Venezuela
#hive #meditation #ocd #curie #palnet #photography #beach #sunset #ecency
---
---