TOURIST ARCHITECTURE IN THE AMAZON OF VENEZUELA.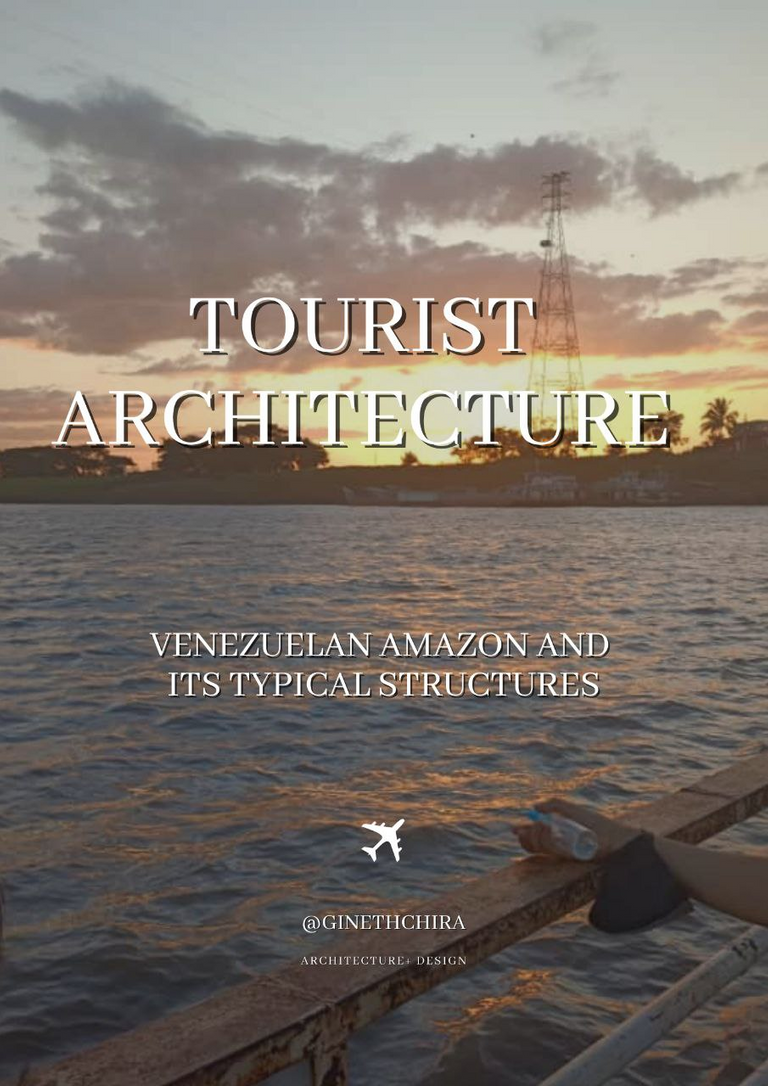 There are two vacation times of great family importance; the first begins in mid-August and ends in September, at which time families get together and travel for collective vacations, and the second season runs from the beginning of December to the beginning of January.
As a family tradition, it is important for my family to be able to travel to where most of the relatives are gathered in order to spend together a family birthday season and celebrate festive dates; On this occasion, the tourist destination of family importance was the Amazon.
For the foreigner or tourist as a common citizen, this destination is somewhat exotic, since in geographical terms you visit a jungle land where rivers and unusual animals abound, in turn precisely because of its great diversity in fauna, flora and Changing weather from sun to rain, the structures that are found within the territory have a purpose as a unique colloquial history.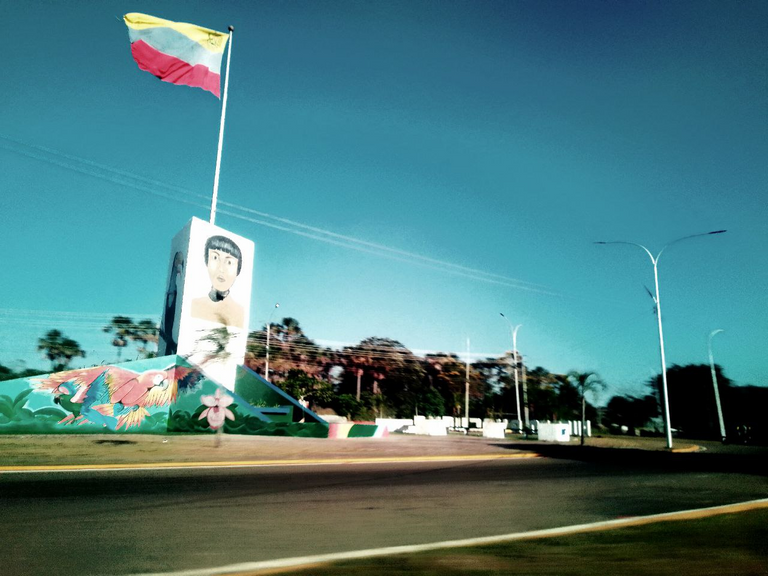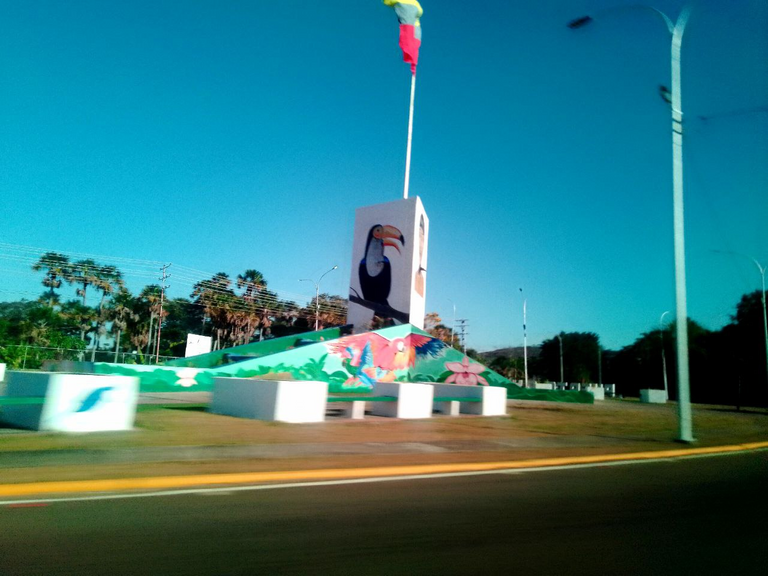 The first large structure upon arrival of a social, recreational and public nature is the Redoma Autana, created with the purpose of being a public space so that both visitors, citizens and people from abroad could be and enjoy a free environment, of peace; admiring in the process part of the beauty of the Venezuelan country, since right in the middle there is a structure with three concrete faces that slightly converge with each other to form a kind of triangle which is seen from different geographical points; where, in turn, the decoration of the art of muralism was carried out on the structure, taking as inspiration and reference to the fauna, flora and history of the State.
In such a way that despite the great heat that it is during the day, it is a very special structure that shows part of what the territory has within itself and in the afternoons and at night it is often visited frequently by families in order to clear their minds. from work and in turn in these spaces sports activities such as music presentations by the government as well as private entities are usually carried out.
HOUSE ON THE STONE VS CHURCH ON THE STONE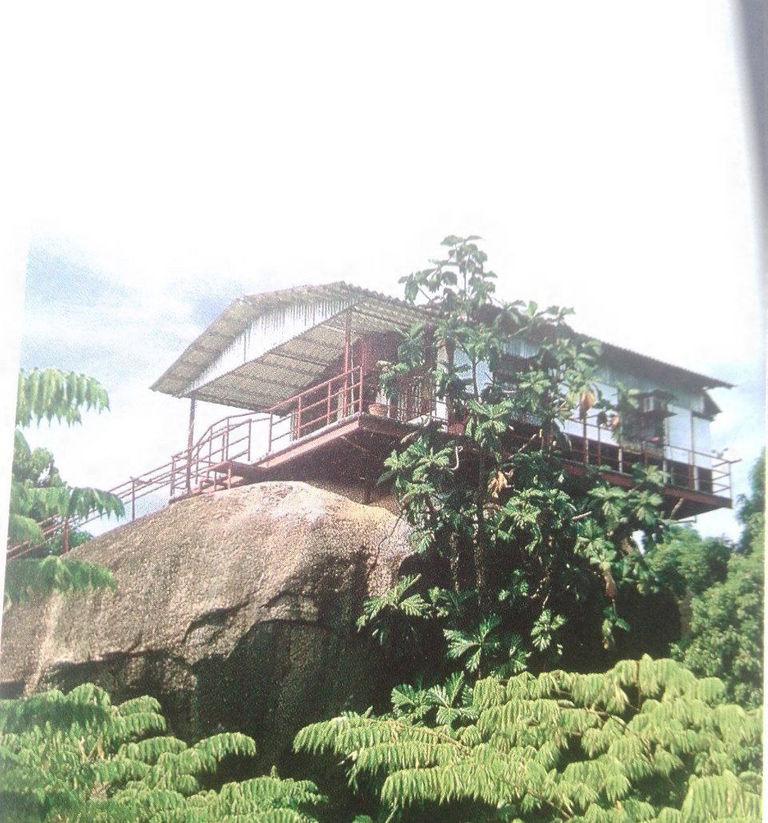 The next structure I wanted to see was La Casa de la Piedra, which, as its name indicates, is a house built on two stones designed by the Italian Juan Giral in the state of Amazonas.
Unfortunately, I could not visit it even so due to fate, what I found on my way was the Church of the Sagrada Familia Parish built on a stone.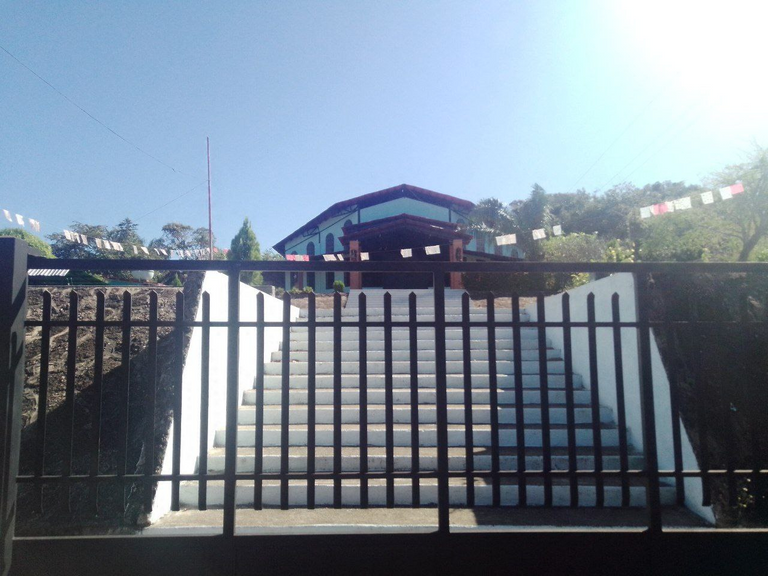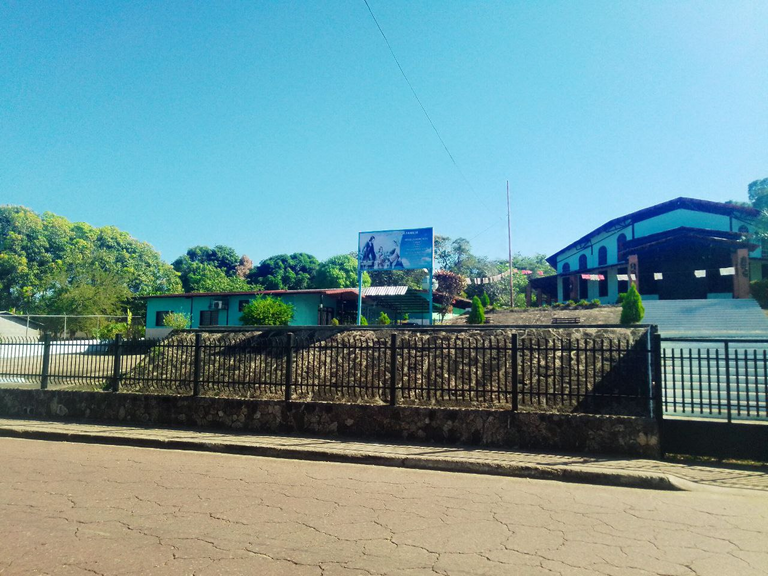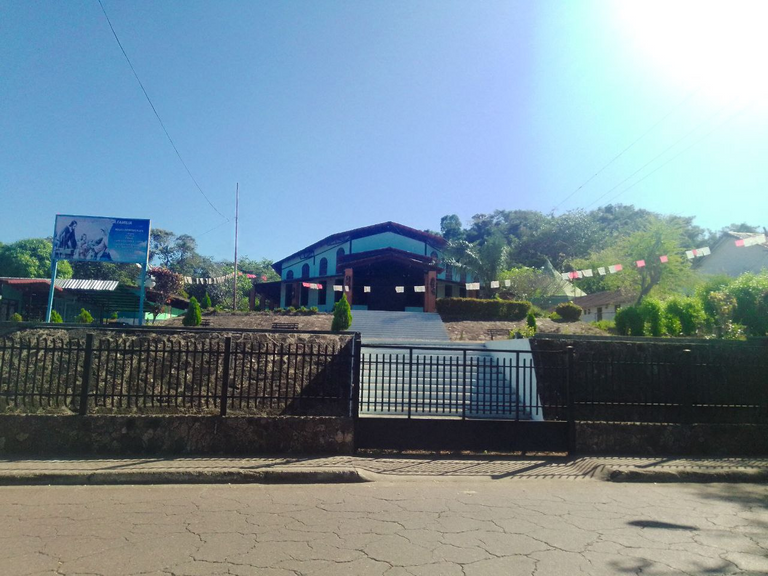 What is unique about it and what excites me to show is its great architecture and how on such unstable ground that on this occasion a church of religious scope is built from a large stone.
From what I understood from my family, ceremonies, religious celebrations and baptisms are held in this structure, and at certain times it is open to the general public; Although if I'm honest, I visited it for 4 days where I never found it open to the public.
Therefore, the photographs presented that I took from my cell phone are of its external facade, which I liked since, as you can see, it is a simple design where there is only a central structure of 1 single floor where only 1 single color was used to paint. its external walls, since churches are usually painted in light, inconspicuous colors.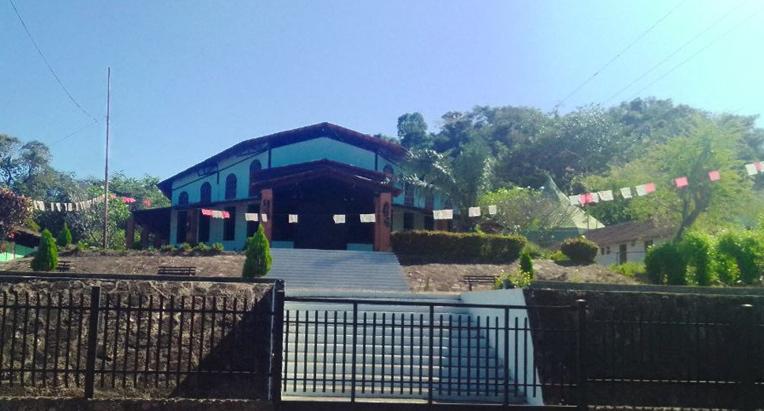 The most beautiful details that can be seen from the outside are the different types of benches placed on the stone and partly the gardening placed with pots that makes the place look like a calm space of natural harmony.
CATHEDRAL OF MARIA AUXILIADORA
The photographs presented below are taken by my mother Carmen Chira.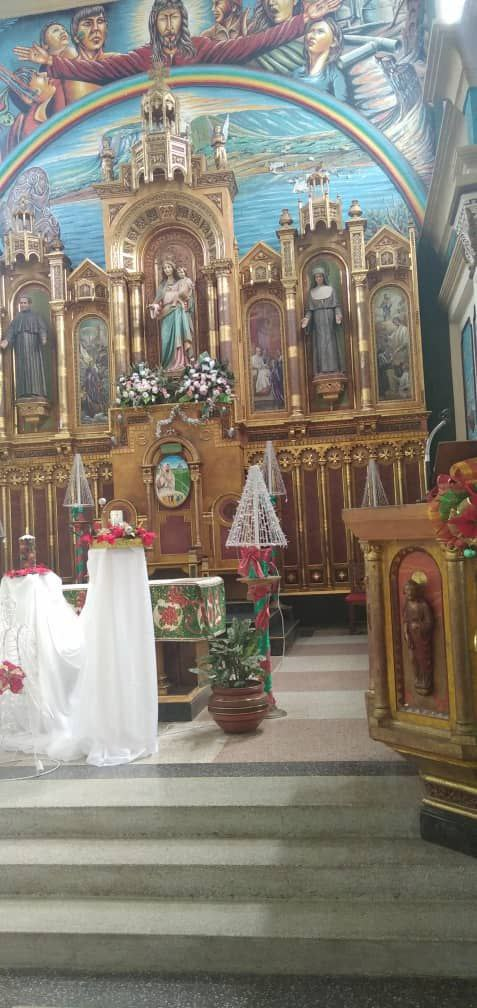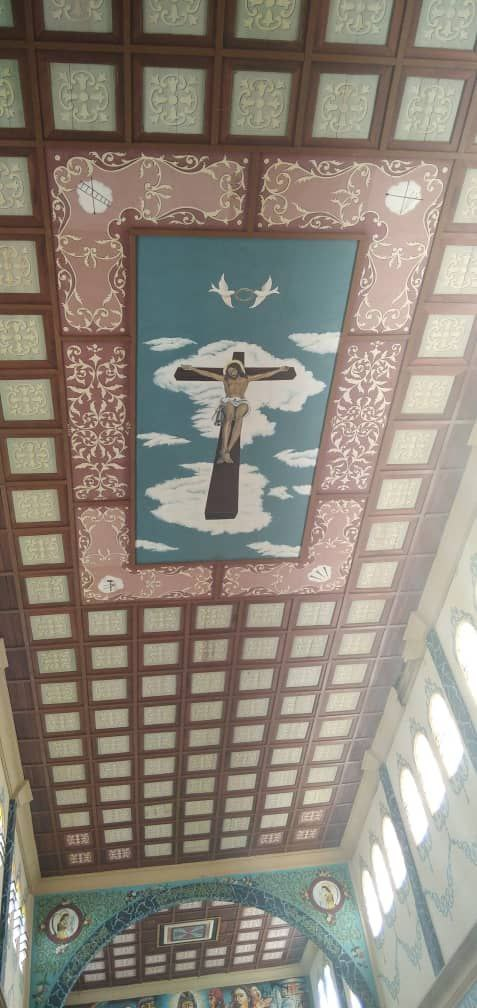 Indeed, there was a day when your servant stayed up late and my mother made the decision to visit the great Cathedral of Mary Help of Christians, known by the citizens as the church of Puerto Ayacucho or of the Amazon.
The main reason for such popularity is its decoration, since unlike other religious structures in the country, it shows the faces of the inhabiting population in the territory, that is, dark-colored people of indigenous origin.
Its construction dates from the years 1532 as a neoclassical structure that already has nothing more and nothing less than approximately 491 years; but it was not its structure, which is why this church is so recognized in history and art books, but rather because of the great Crucified Christ painted in oil by the painter Rafael Ochoa in 1957 and which is still today appreciated by citizens as visitors.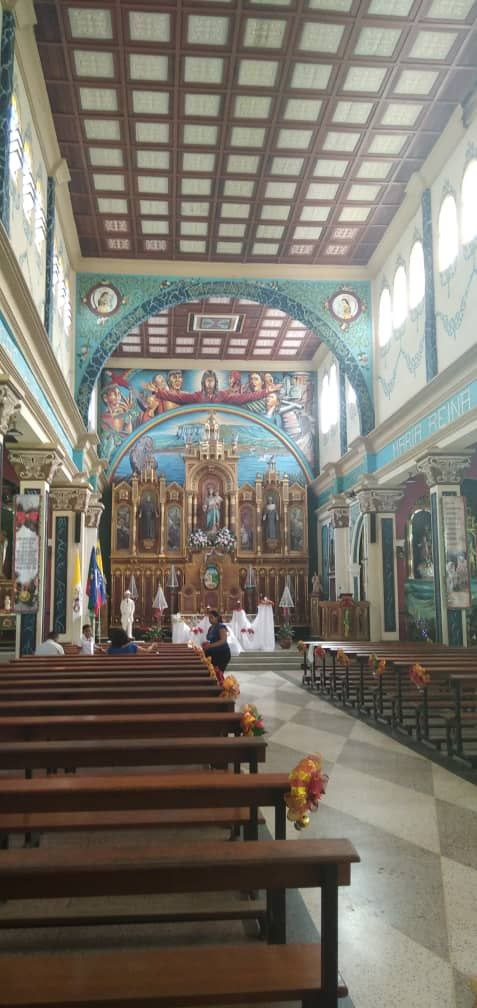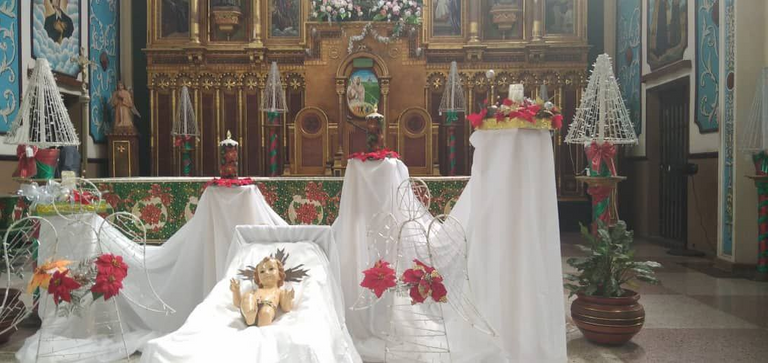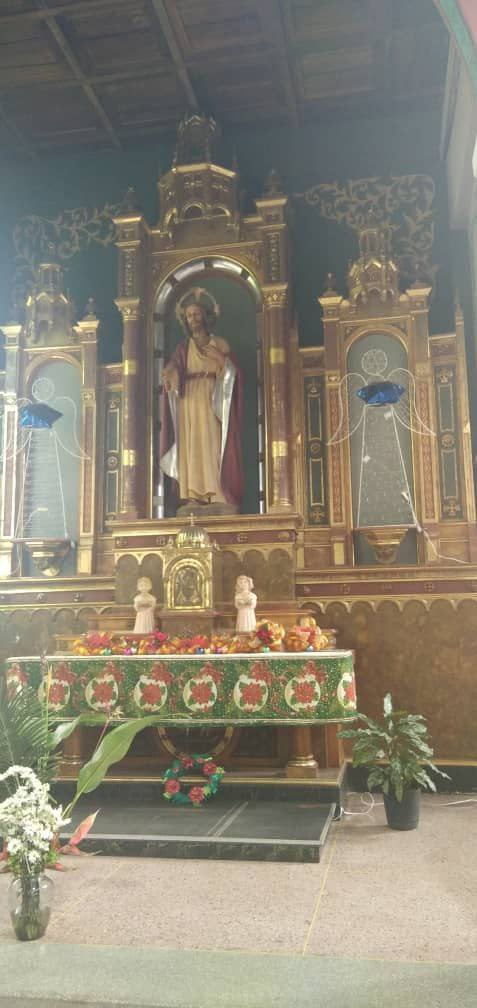 The most striking thing for me is the large amount of furniture that was manipulated with the gold leaf technique, since it is clearly seen how the wooden structures are covered with gold sheets, which also makes us notice in a certain way the history that the building has. state of the Amazon as gold and diamond mining land.
At the same time, another point to highlight is its great decoration, where, as indicated above, part of the indigenous population comes out, part of the geographical beauty of the territory is shown and the different shades of blue are used to a great extent that make the importance and beauty of each of the rivers that pass through the territory as maritime channels.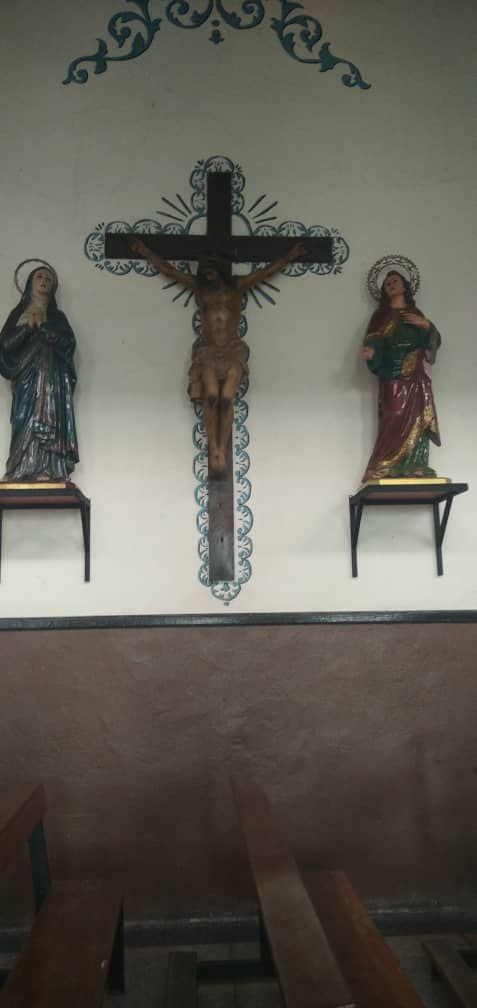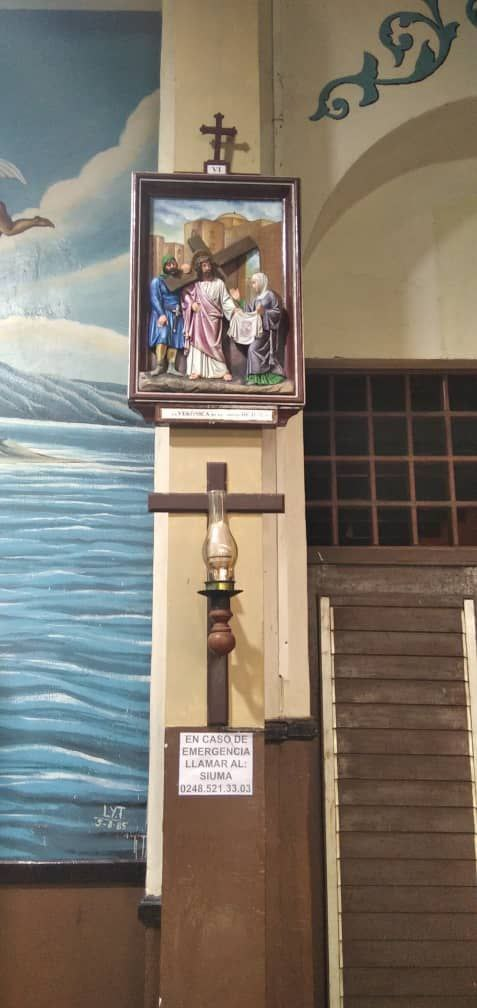 Also in the cathedral you can see religious statues made of wood and ceramics and in other spaces there are relief paintings, that is, works of art where a figure, thing or character can come out of the canvas, thus giving a greater visual impact. .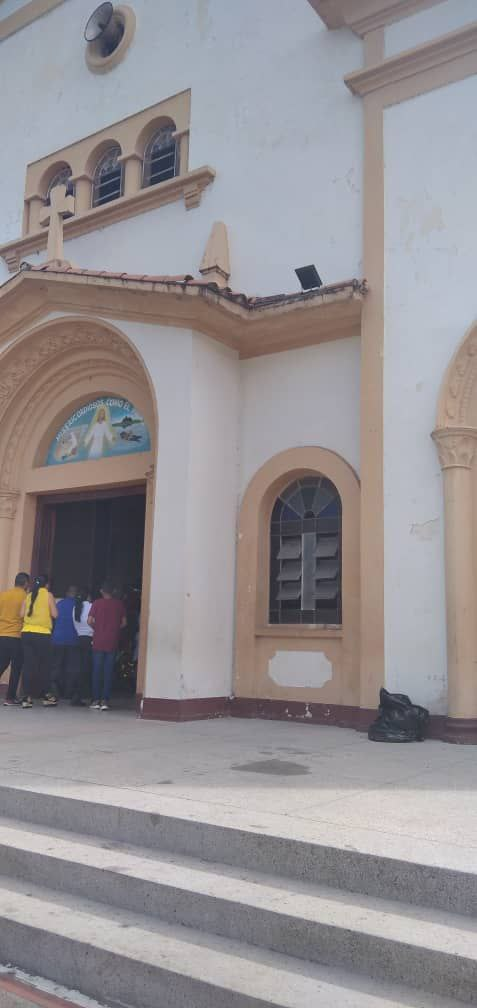 As for the external part of the Cathedral, you can only appreciate to a large extent the great deterioration of the painting which needs to be renewed, even so it is wonderful to see how a structure of such magnitude was designed more than 300 years ago and that it is still there. continue standing with remodeling and maintenance work. In this way I can conclude that it is a unique structure which I was fortunate to show through my mother's photographs and that I hope to visit in person on another occasion to continue highlighting the importance that a structure can have in a certain place. and how it is recognized.
Photographs taken by: @ginethchira2301 and Carmen Chira
Image editor: Canva / Power Point.
Translator used: Link
Bibliographic Reference (House in the Stone - Mary Help of Christians Cathedral: EditorialCadenaCapriles. (2010). DISCOVER AMAZONAS.
---
---