MY LIFE GREATEST FEAR IN LIFE
WARM GREETINGS WONDERFUL HIVERS
For a start, I will like to use this medium to wish you all a happy new week ahead and also say a big Thank you to God for all he is doing in our lives. Also a big shout out to all the Admins of this wonderful program for all there have been doing to make sure this program is a success.
Back to the main topic of the day, YOUR GREATEST FEAR
To say, there are quite a lot of things I am very much scared of but there is just one that most freaks me out and that is very much the greatest of all my fears.
I have to be through a lot, of different and diverse stages of problems but through God's help I do come out strong from them all, it has been quite a journey but that still notwithstanding, God has been great.
Among all these things I have faced, there were situations where I feared that was the end but it wasn't and I am here, I believe even at this time or stage I will still come out strong through God's help.

What is your greatest fear?

So, what I am most scared of is Remaining Broke/Being Broke To be sincere if there is anything I very much want to change now in my life at this stage it is, it would be my financial status.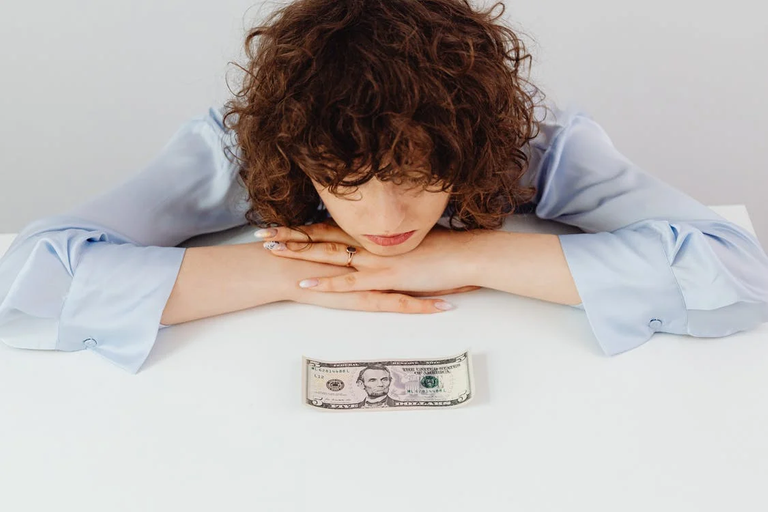 SOURCE
This is very much my greatest fear, turning back to see the responsibilities that are all pilled up waiting, the ones I am currently facing and battling to shake off my shoulders, it is just not easy having enough cash on you to sort out most of these pressing bills. The little that comes out from most of the jobs I do are not very sufficient and this scares me to hell.
Being broke is not a very nice state for a person to be in, it makes an individual think a lot and there are very common cases of being depressed, confused, lost, etc. I am tirelessly praying for these days to be over.
---

And tell us how you have been able to cope.

Coping with this situation has never been easy, today you are on cash, and the next minute you are spending your last card. Based on the recent economic situation in the country things are really hard to afford lately and it's killing. Coping has really been based on continuous working and not giving up. And God has been faithful.
Coping for me has really been Gods doing, I do one or two jobs here and there, mostly online though, all to see that there is something to hold onto and keep pushing at the end of the day. It is my earnest prayer that one day I will no longer be in the coping category but living my life to the fullest.
Lots of lessons have been learned in the process, life is really not a bed of roses for many. God has been the greatest though.
---


Thanks for reading dear friends
Best regards, and do have a wonderful new week ahead


---
---