A DAY TO WORTH CELEBRATING:: TO ALL OUR DADS WHO HAVE ALWAYS BEING THERE FOR US[HAPPY FATHERS DAY IN AERIALS]
WARM GREETINGS WONDERFUL HIVERS
---
First of all, I will like to wish you all a very wonderful and great week ahead and not leave behind happy fathers day in Arial to all fathers. Not leaving behind @dbuzz for the organization of this wonderful contest giving us the opportunity to talk about our dads. To be sincere we hardly talk about our dads to say, always about mom and all that but I am glad I am doing this today.
---
If I can remember clearly, we have celebrated mothers day like up to three (3) times this year so having this one opportunity to talk of the goodness of my dad is a blessing to me.
So, literally, dad is late though but he still remains in my heart deep down I miss him so much, but what can the boy do it is bound to happen nature cannot be cheated I guess.
Right from the very first day I was born, Dad has always been there, not until recently have I known what our dads go through the responsibilities, the burden on their heads, the thought of the next day's meal for the family, and many other manly duties.
Many people see it from the only view, I was among those persons, that our mothers shoulder the major responsibilities in the home, yes they have the children to look at, and other responsibilities to see that what comes from the father is well managed and see to it that the family is well taken care of. Our fathers for me do more of the tactical work in the family, the ability to carry all these thoughts on their minds and heads without sharing and seeing to it that there are all executed for the family to be okay.
Fathers are mentally and emotionally built for this kind of responsibility that is why there is the head, there are few women out there who can take such responsibilities, fathers are seriously built to withstand all odds no matter the situation without giving up, It is quite hard on their side, quite a burden to carry.


My dad was one of a man, who was always there for the family, though I came when he was a bit aged and retired from duties. He was a pensioner by then.
At the start, it took me time for us to get the father and son bond but we started to get along as time went on. Everything for me was childish and I took most of them for granted, he will just look and say nothing. Smiles, what a mind no matter what you did back then, he hardly utter a word but a day is always there for you to take back what he had been keeping. HAPPY FATHERS DAY IN AERIALS JHOORR
My dad was a man who so much valued education, always showing you how to catch the fish and not always feeding you with fish to eat and being lazy. He hated a lazy person with passion, like for him there are always a thousand things you can do to generate income for yourself.
---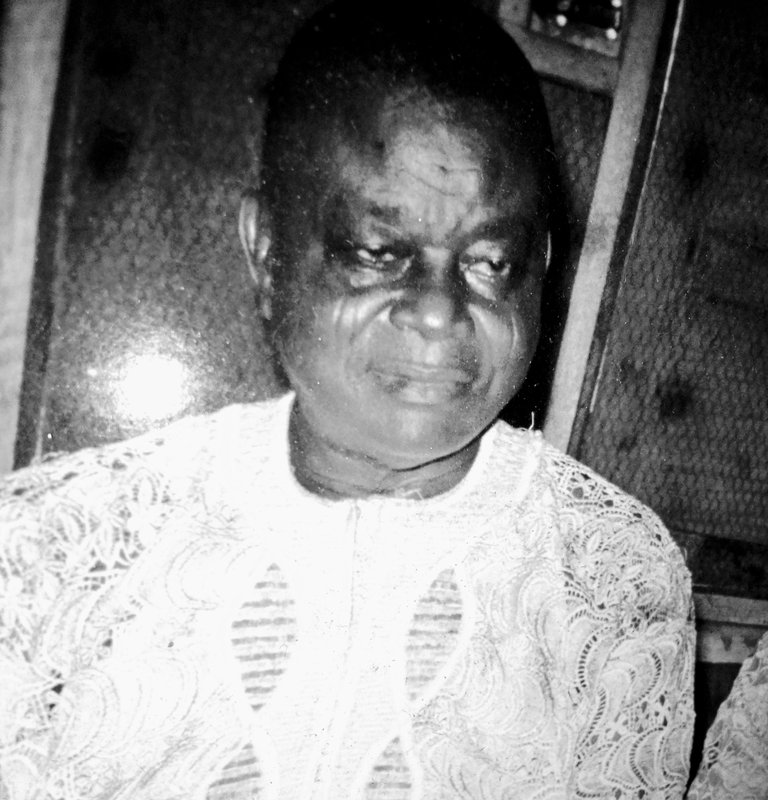 Happy fathers day Dad, continue to rest in the lord
---
He so much believed in an independent man and mindset, that was why he struggles to give you the best of education, always trying his best to provide things you need and settle all your education bills. In fact, our education bills were his major priorities. That was to show he wanted the best for us.
There are things he did back then I always see as punishments but today I am very thankful for them, for those things have been my savior.
He will be like, "Gideon, put God first for without God a man is nothing", One thing I can never forget in a hurry which was always a favorite line in almost all our conversations.
"Gideon if you want to go far, you have to know these three things"
Work Hard,
Plan Well and,
Pray Hard.
For these are keys, all never work without the other, if you work hard, you pray hard, and don't plan well it all ends in vanity and vice versa.
---
For the few times, I and my dad started to have that fatherly bond, there were always lessons learned, it is quite hard to say RIP though.
---

Being a father isn't something someone can just jump into, it takes time, courage, good plans, and having a stable source of income to support the children or children when they come. I just can't jump into giving birth when I am not prepared psychologically, physically, mentally, emotionally, or financially, no I can't give birth to a child and stay watch them suffer and suffer myself too.
Being a father figure comes with a lot of responsibilities and accepting these responsibilities is what makes a father, Smiles!
---

HAPPY FATHERS DAY TO ALL FATHERS ALL AROUND THE WORLD
HAPPY FATHERS TO OUR FATHERS WHO ARE NO LONGER WITH US MAY THEY CONTINUE TO EXPERIENCE PEACE WHERE EVER THEY ARE.
---

In Arials


---
Thanks for reading dear friends, do leave a comment behind of what you think of this content
Best regards, do have a lovely week ahead

---
---