PYRGOMORPHINAE HAVING REST AFTER TIRING LOOKING FOR A LIFE PARTNER
Hi all Hive brothers, may we always be protected by the almighty and always blessed in daily activities and happy to meet again. Okay, on this occasion I want to show you some pictures and give a little explanation about "Grasshoppers".
---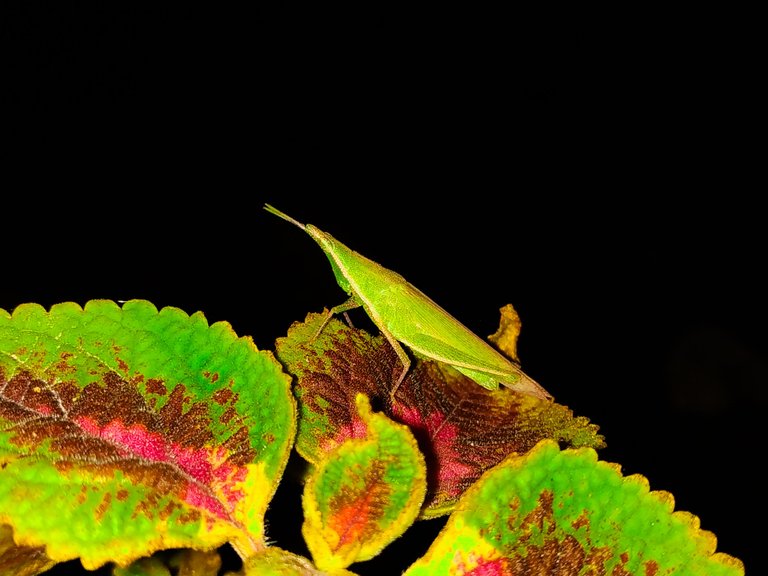 ---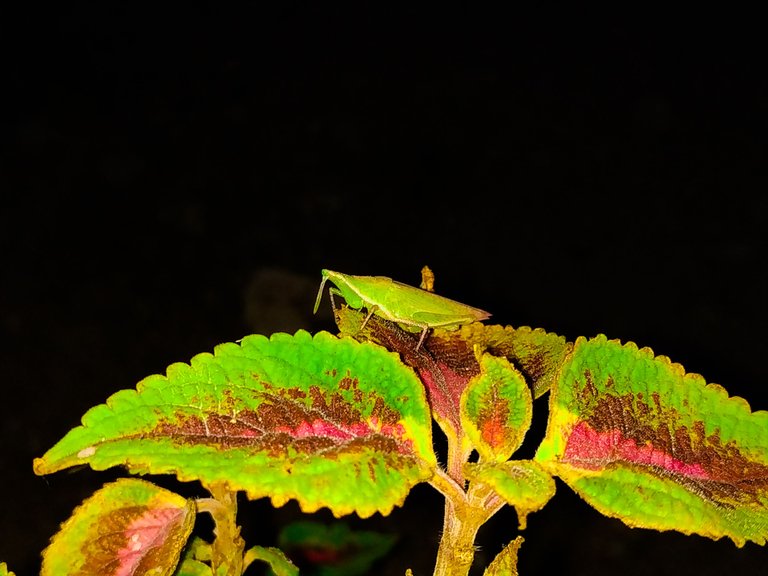 ---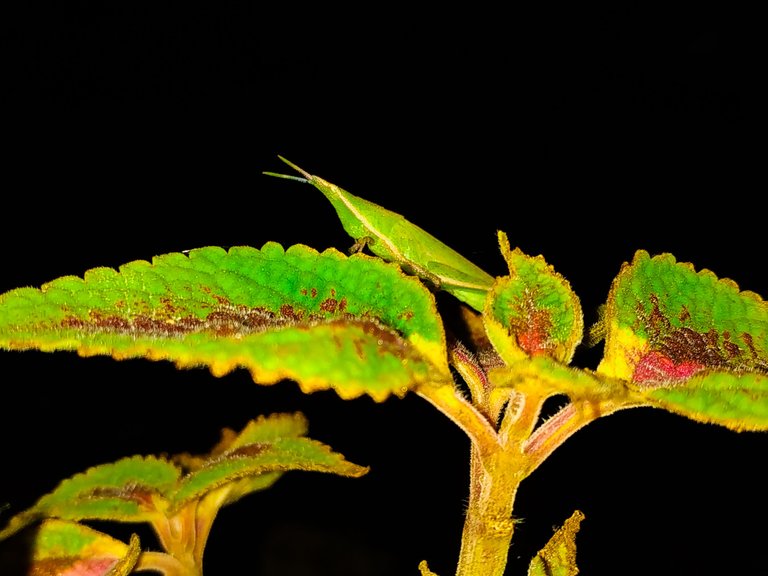 ---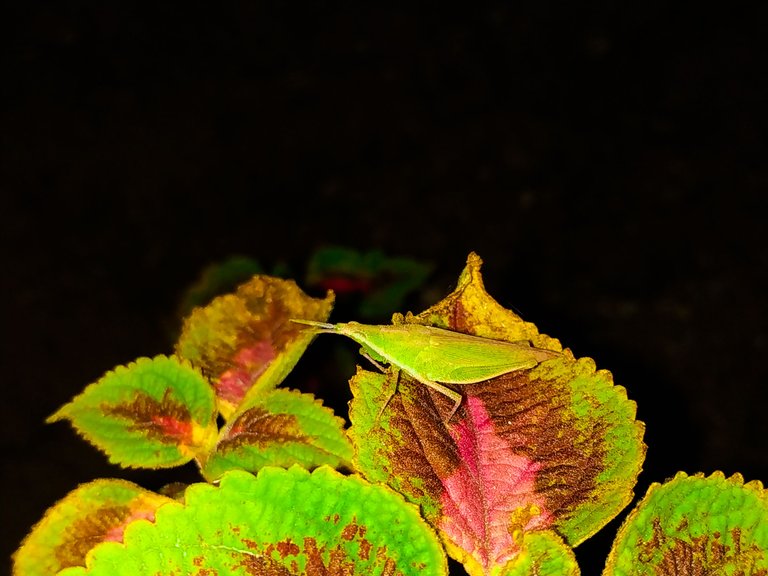 ---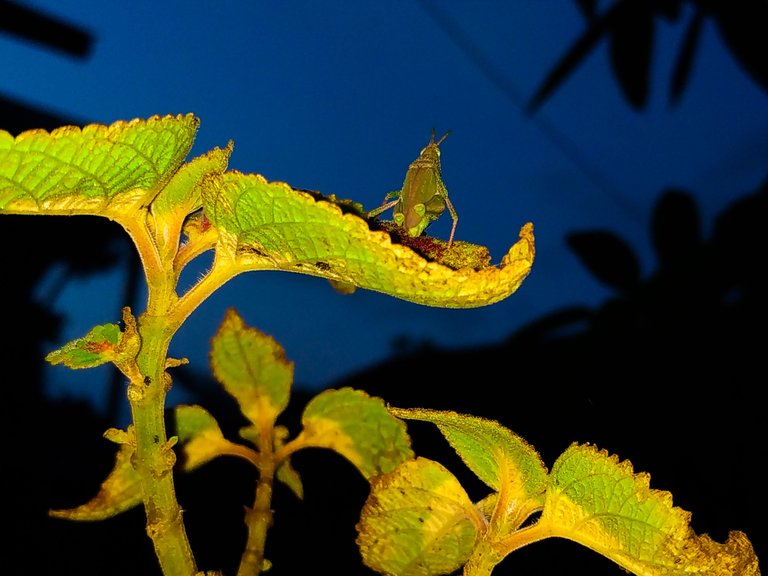 ---
I found this species of grasshopper this afternoon before nightfall, this grasshopper perched on the "Coleus" flower plant in my yard. As I had never seen before being impressed by the uniqueness of this species, I took the initiative to photograph it quietly to make sure the grasshopper was not disturbed by my actions. Usually this grasshopper is very easily disturbed especially if we approach it, but for some reason he was so relaxed when I photographed him maybe he was very tired of wandering around his territory looking for a life partner, lol.
---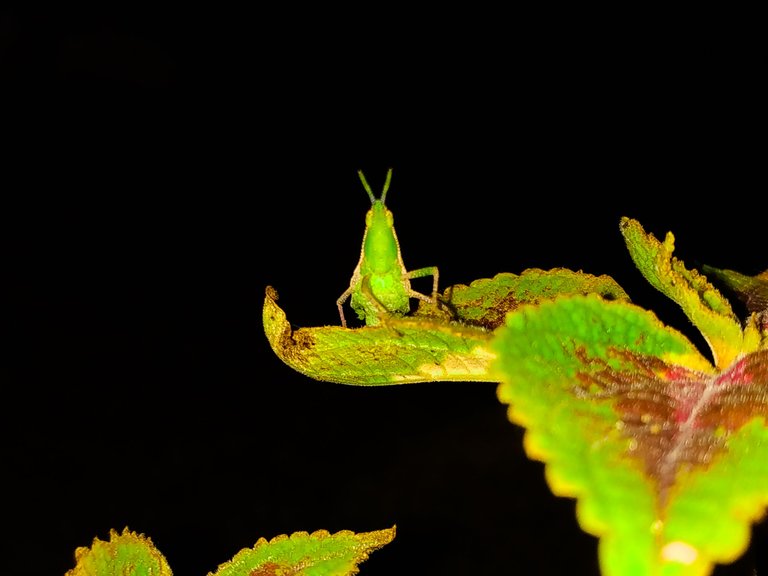 ---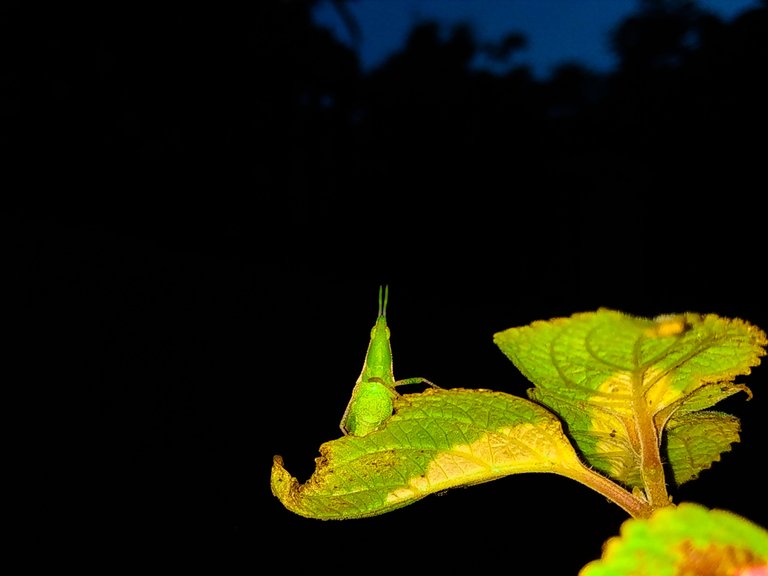 ---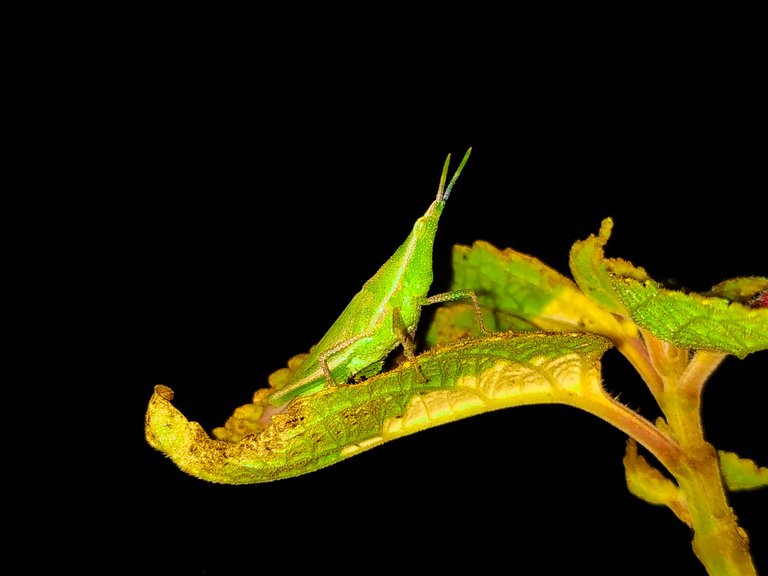 ---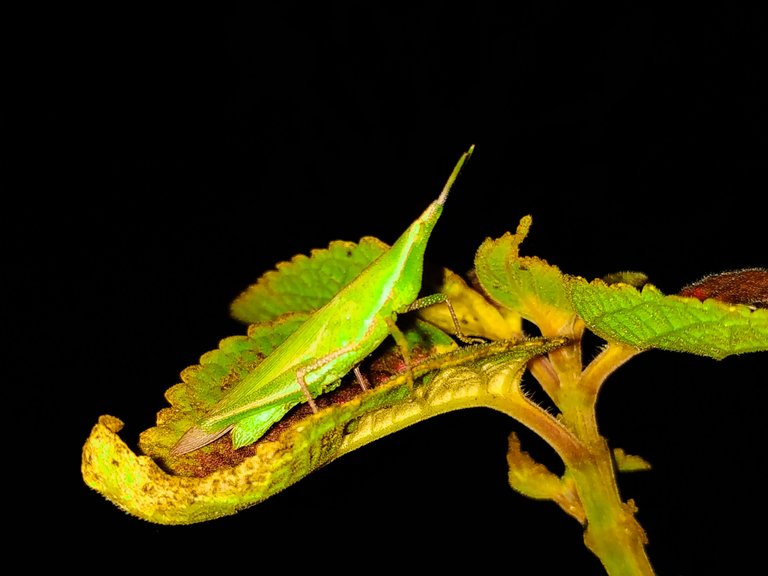 ---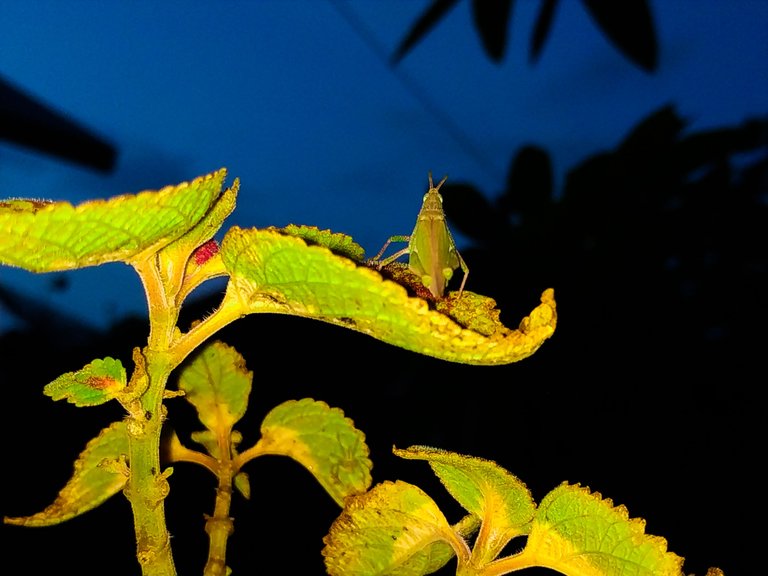 ---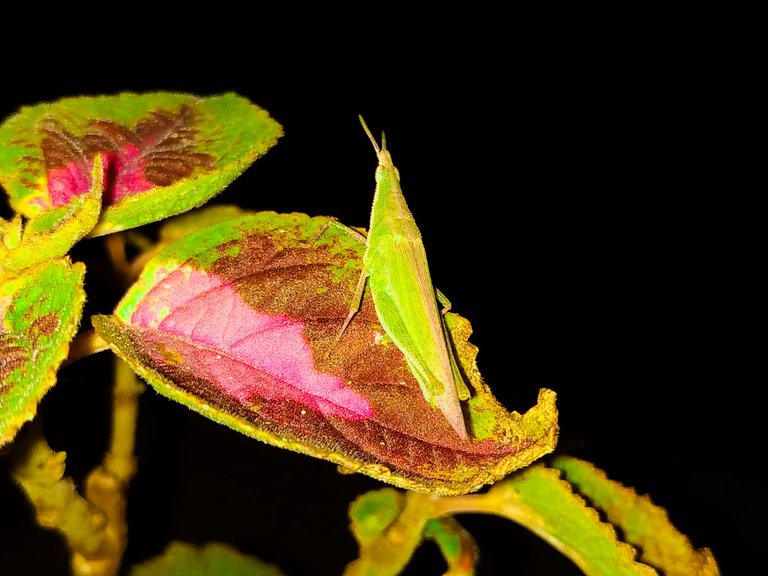 ---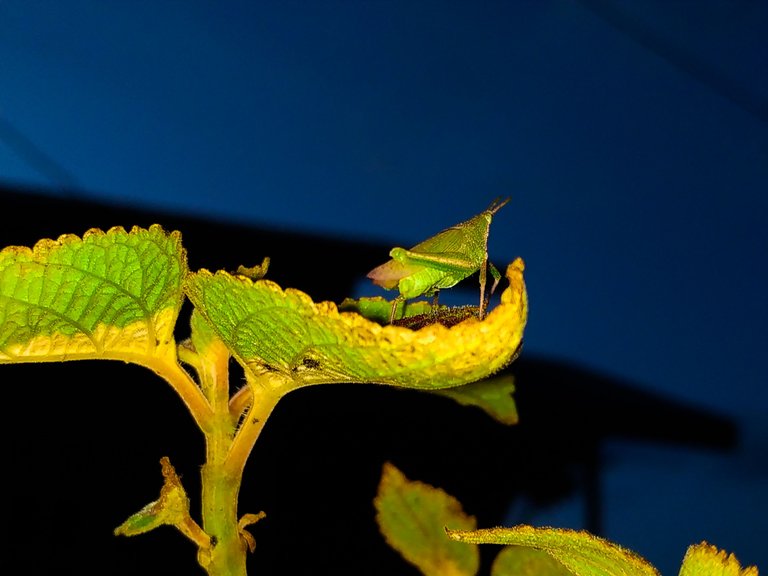 ---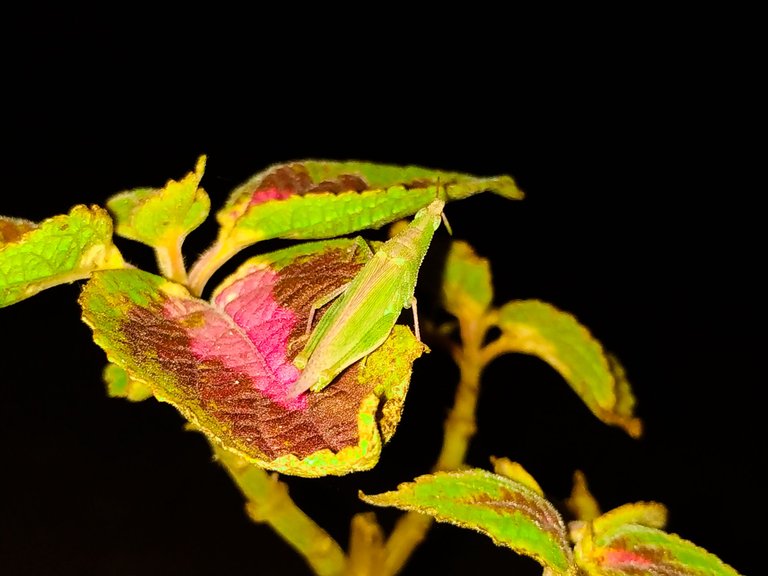 ---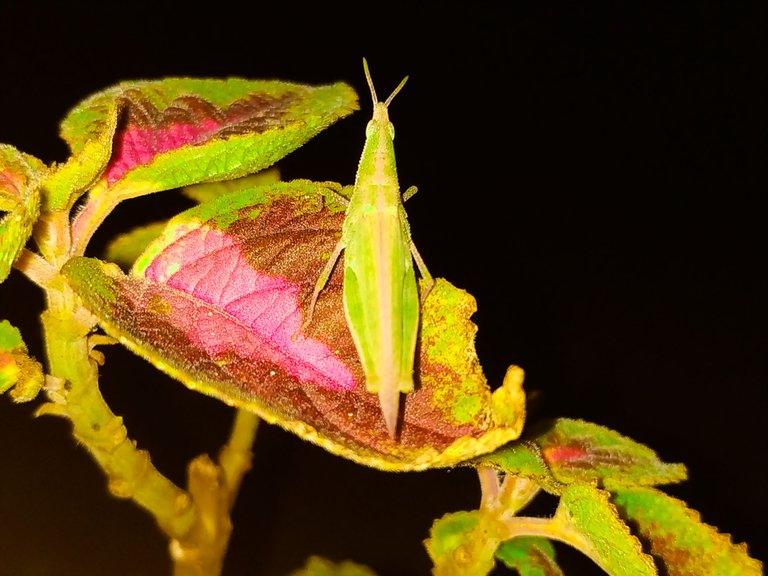 ---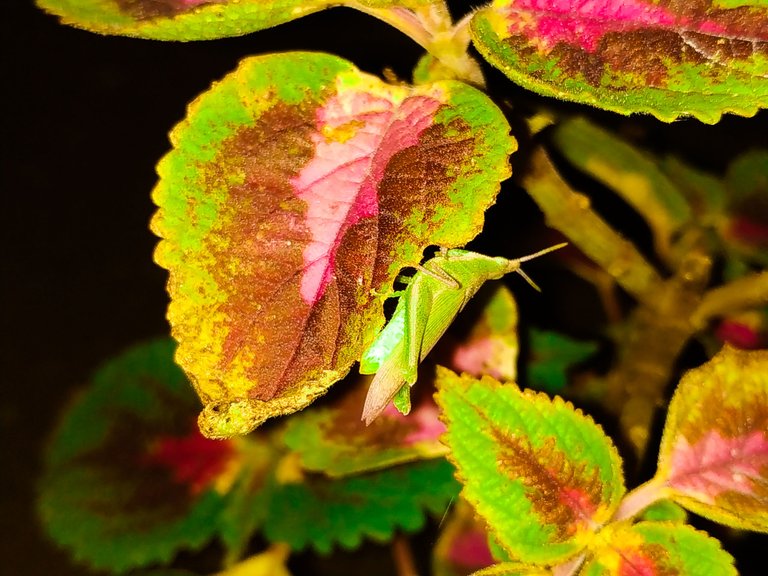 ---
This species of grasshopper is named "Pyrgomorphinae" and this grasshopper is a subfamily of grasshoppers (Orthoptera Caelifera) in the family Pyrgomorphidae. The species is found in, especially the warmer parts of Central and South America, Southern Europe, Africa, Asia, Australia and the Pacific Islands. The type genus is Pyrgomorpha and its name is derived from "Pyrgomorphiden" by Brunner von Wattenwyl, 1874. The first use of Pyrgomorphinae was by Krauss in 1890. Read more on "Wikipedia".
The characteristics of this grasshopper are brilliant green, have 4 legs and 2 legs with a larger size and 2 wings that are similar to leaves and have 2 antennae and a pointed body shape.
---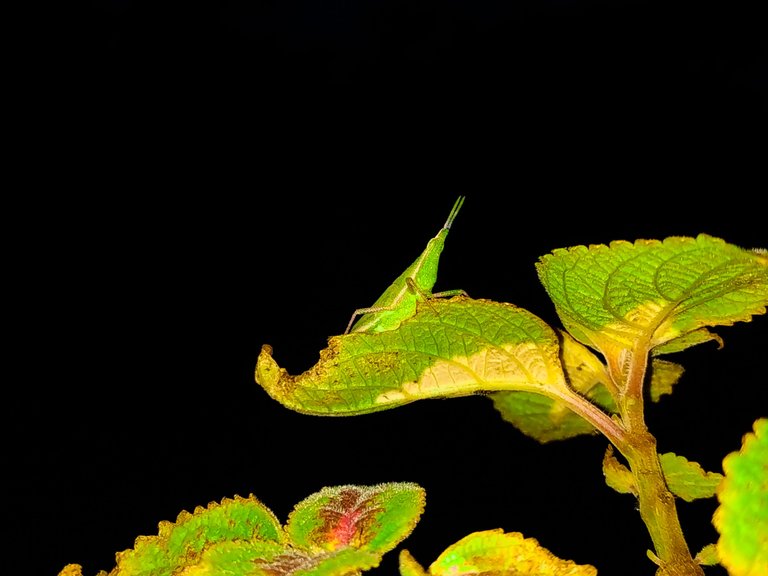 ---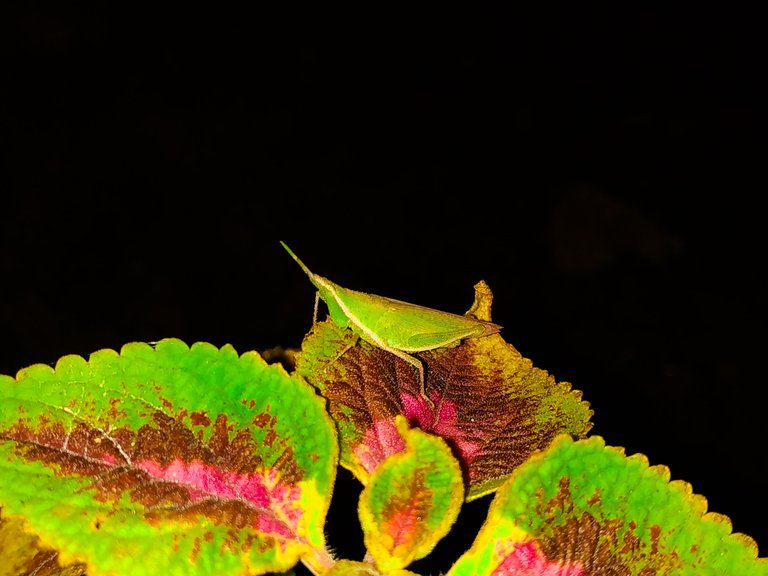 ---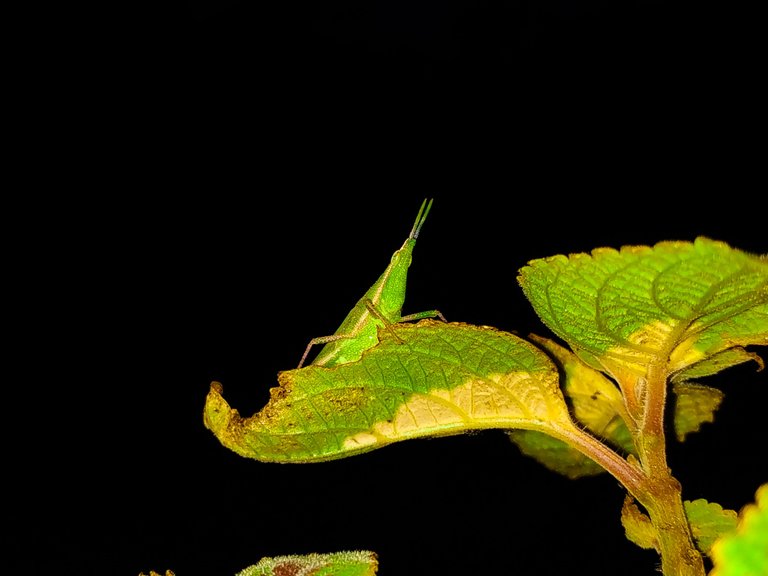 ---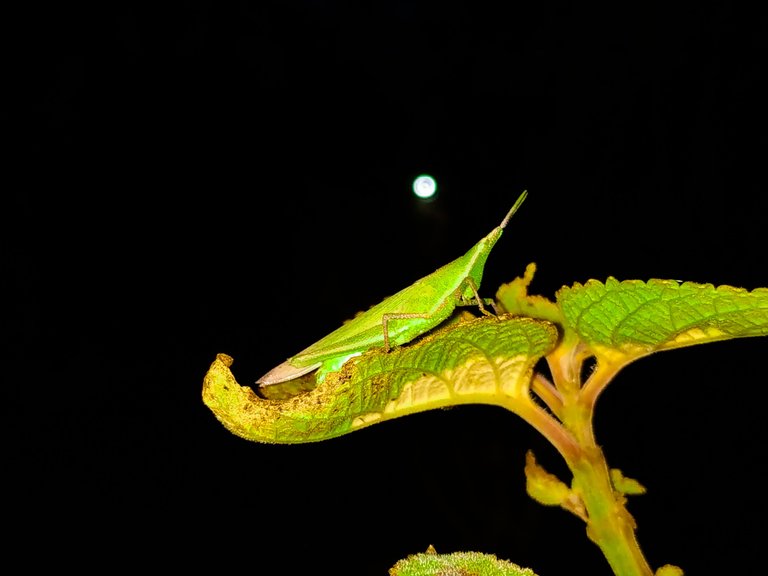 ---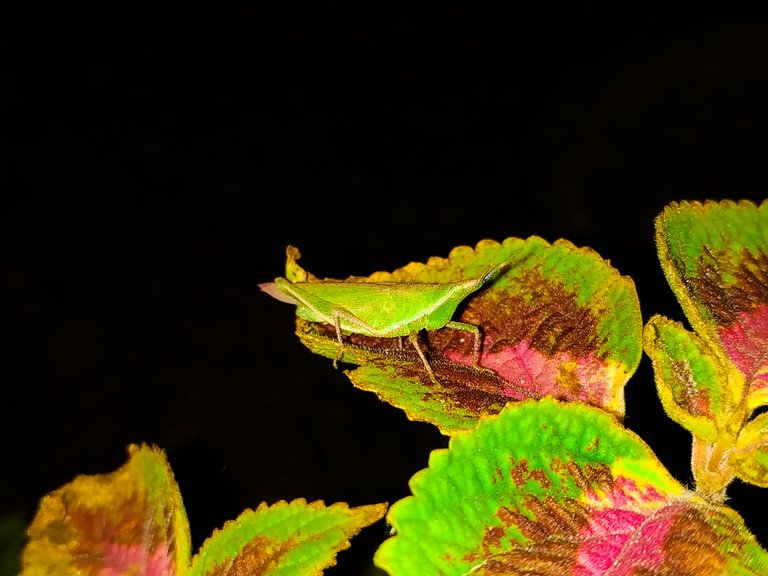 ---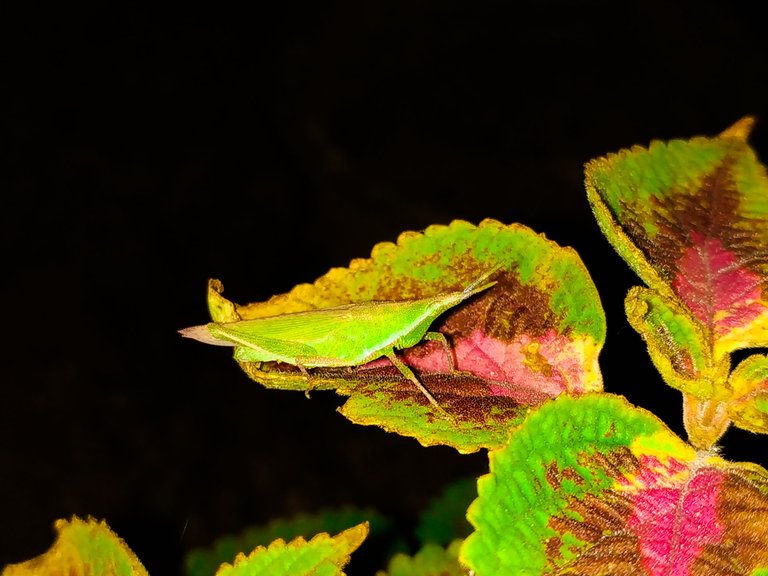 ---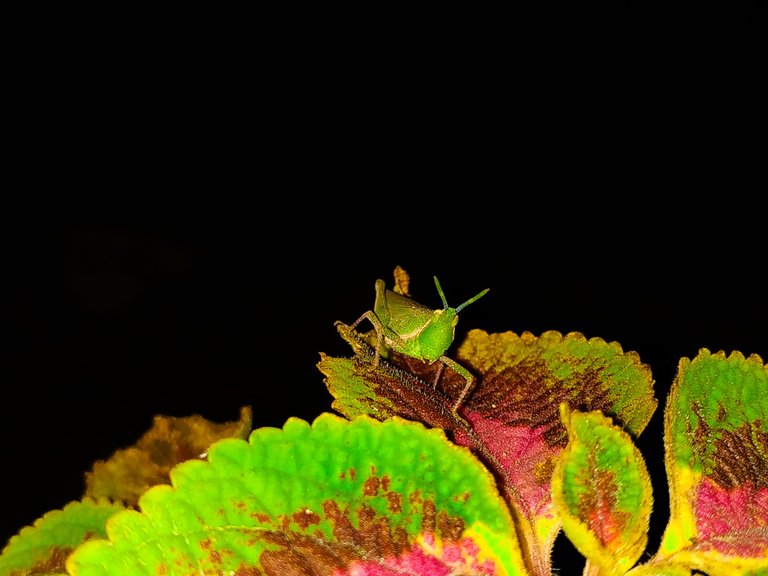 ---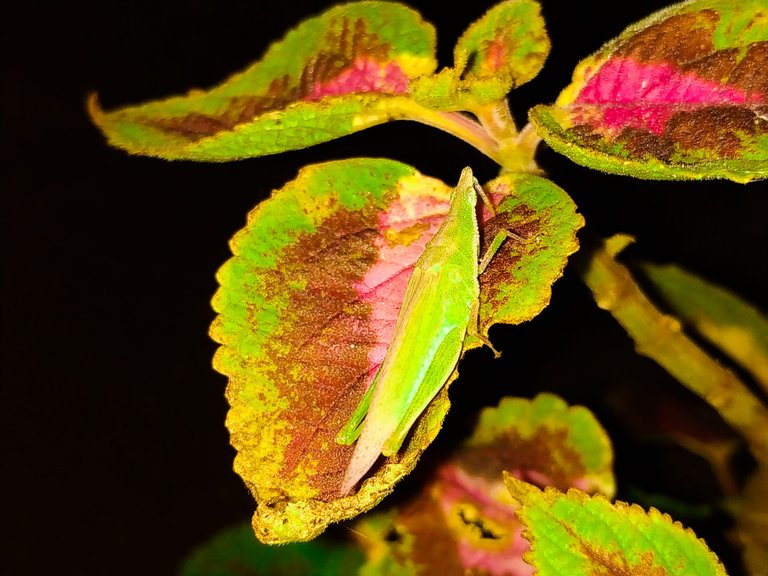 ---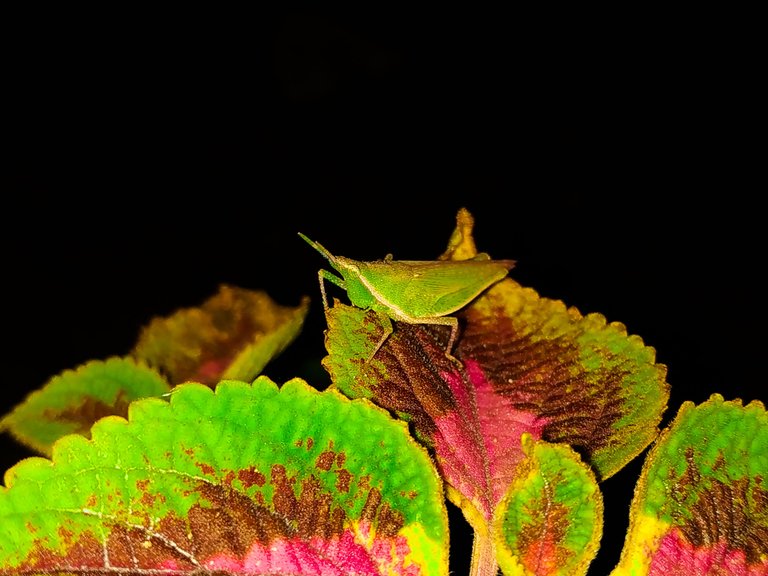 ---
I photographed the grasshopper using a Xiaomi redmi note 5 smartphone with flash mode without using a macro lens because I don't have it yet and I edited the image using the phone's Lightroom application.
Okay brother, maybe this is all I can explain about this grasshopper species, hopefully it can be useful for all of you and of course can add insight for all of us. And I apologize if there is an error on my part in explaining this grasshopper, I hope you can understand it.
FOR INFORMATION
| CAMERA | XIAOMI REDMI NOTE 5 |
| --- | --- |
| OBJECT | GRASSHOPPER |
| CATEGORY | INSECTA |
| PROCESS | MOBILE LIGHTROOM |
| LOCATION | INDONESIA,ACEH,LHOKSEUMAWE |
| PHOTOGRAPHER | @ghosthyper29 |
---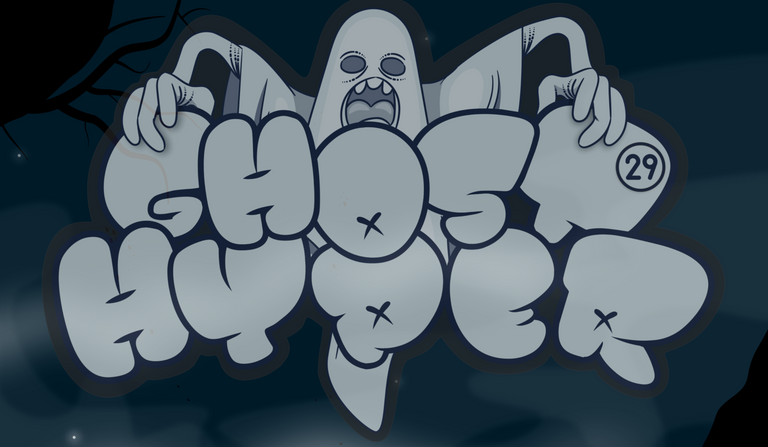 ---
---
---