MONOMAD || PERFECTION OF MICROPORUS POLYPORACEAE
This is my post entry this time for the challenge on #monomad curated by @monochromes.
---
Hi, good night everyone, may we always be healthy and always blessed by the almighty. At this meeting I would like to show you some pictures and explain a little about the mushroom species that I encountered some time ago while traveling to the plantation area with my friend.
So, at that time we went to the plantation area with the aim of looking for mushrooms and I happened to get this species, looking at its shape, I was really impressed by its uniqueness and of course I immediately took a picture with my smart phone.
I searched this mushroom species with Google lens to find out its name, namely Microporus. Microporus is a genus of fungi in the family Polyporaceae. The genus has a wide distribution and according to a 2008 estimate, there are 11 species. The genus name combines the Ancient Greek words (small) and (pore). Read more on the Wikipedia page.
I photographed the mushroom using a Xioami redmi note 5 smartphone and used a tool to photograph it, namely a macro lens, I borrowed it from a friend because I don't have one, and I edited the picture with the lightroom application.
So, the characteristics of the mushroom in terms of the shape of the head is round with a size of about 4 cm and the stem is about 3 mm with a short height. The uniqueness of this mushroom is on the surface which looks like a layer of different colors, seen on the side of the layer that is white and brownish until the next layer. And also in the middle area is hollow with a very perfect shape. Seen from the bottom area, this mushroom is white all the way down to the stem and there are many pores in the area under the head.
The image can be seen below:
---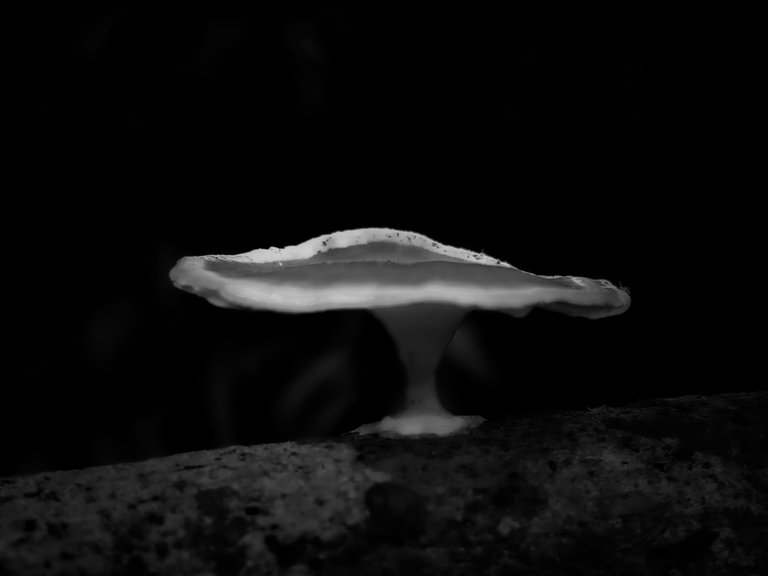 ---
---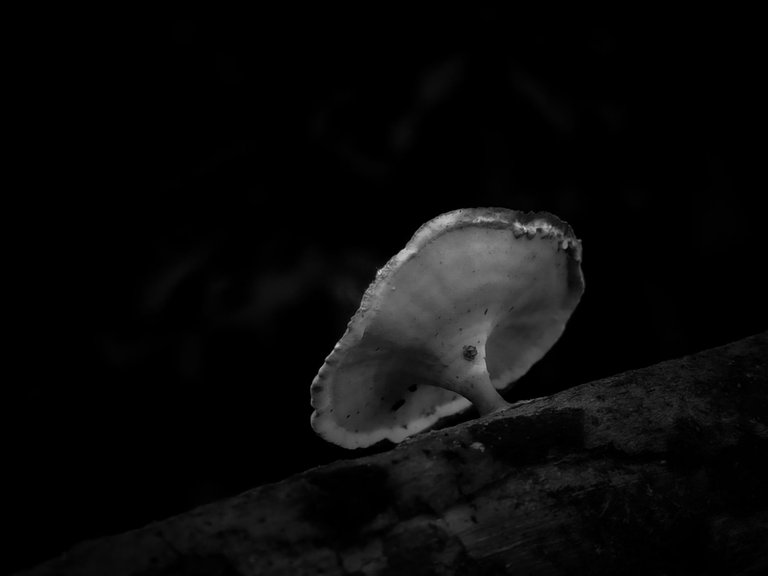 ---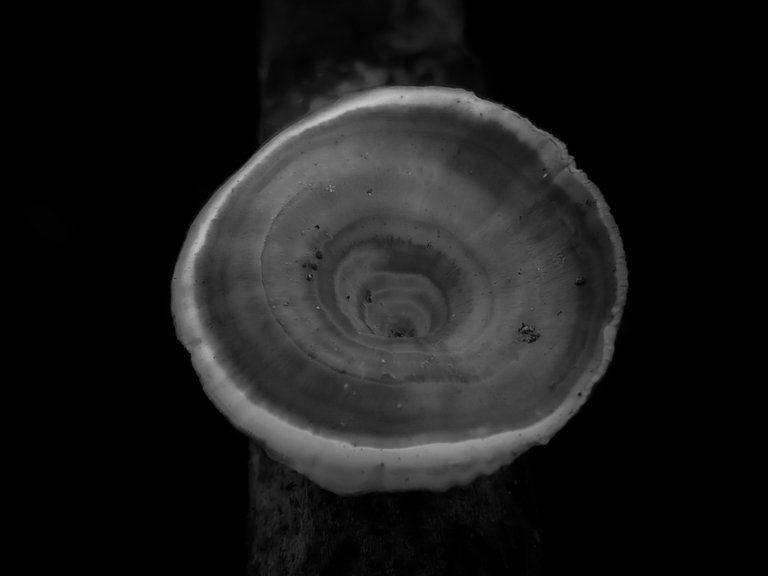 ---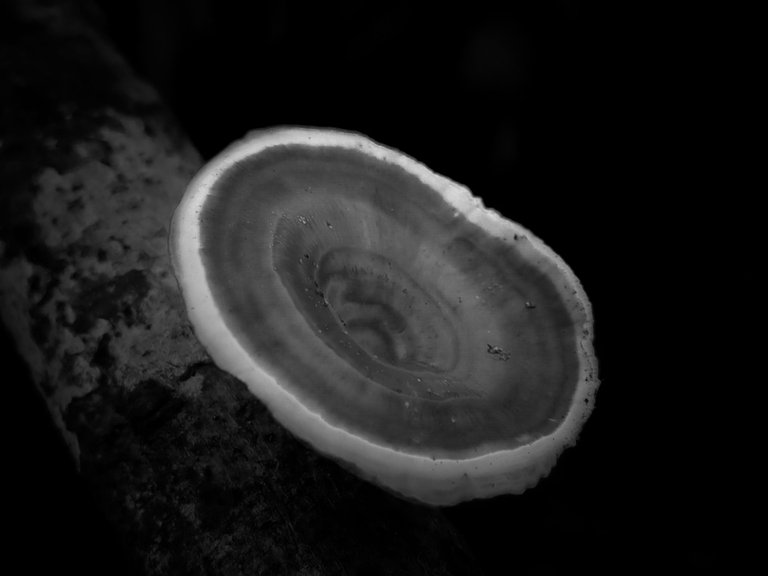 ---
The texture of this mushroom is hard but soft on the surface and the thickness of the head is thin, and this type of mushroom doesn't seem to be edible but I don't know whether it can be consumed or not. I found this fungus growing on tree branches that were dry and exposed to water deposits for too long so it was easy for the fungus to grow.
And below I post some pictures of these mushrooms which are irregular in shape but still look good and unique:
---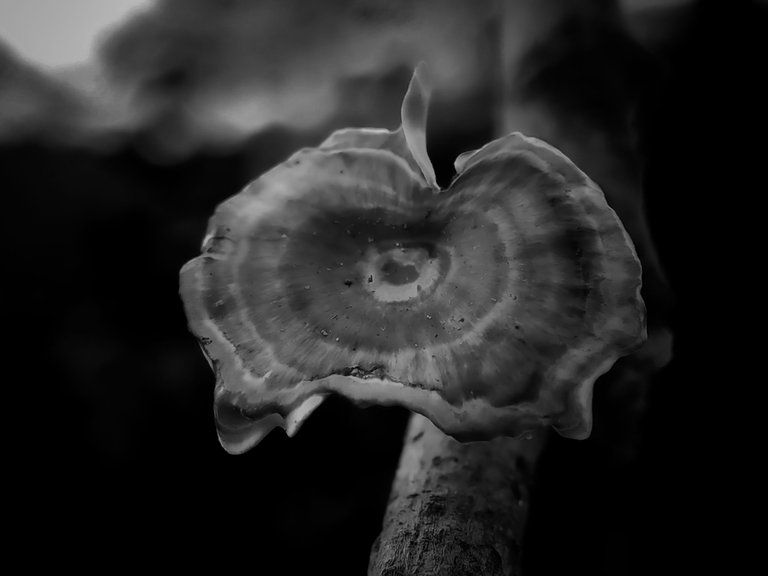 ---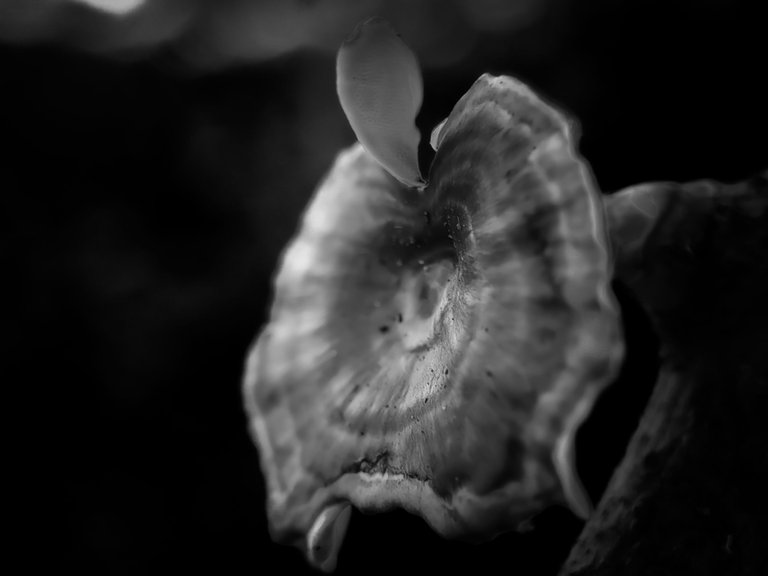 ---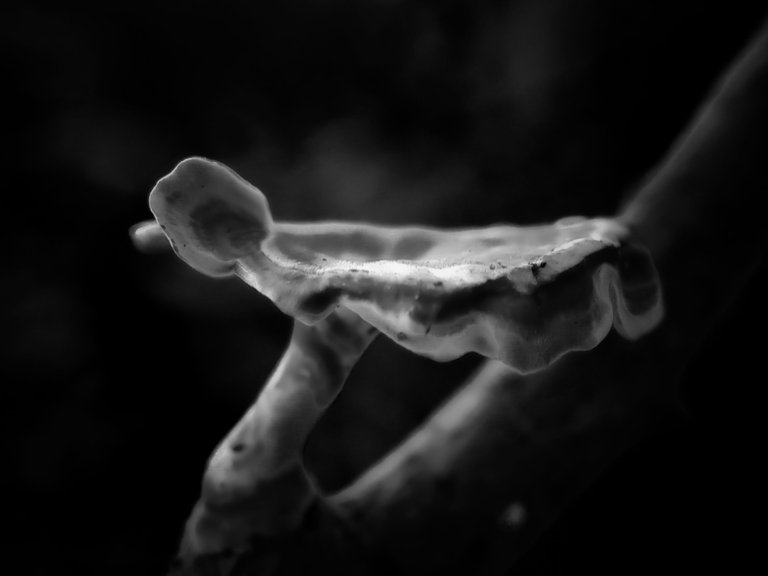 ---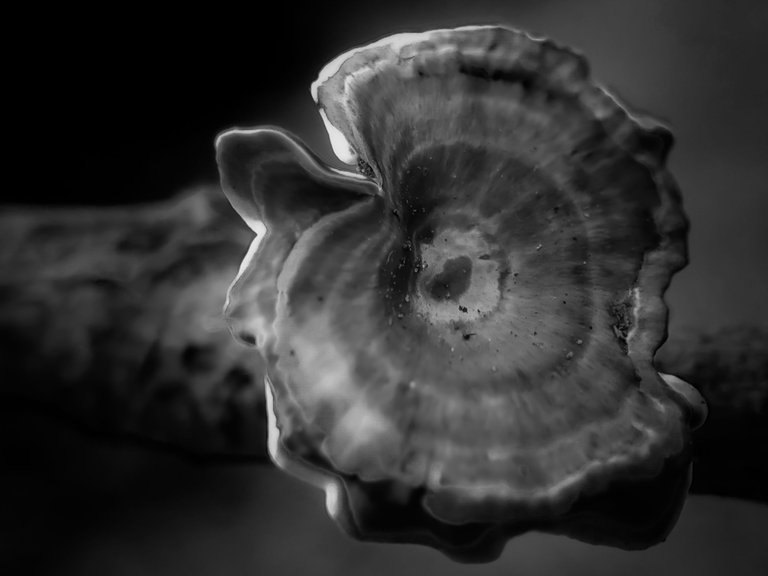 ---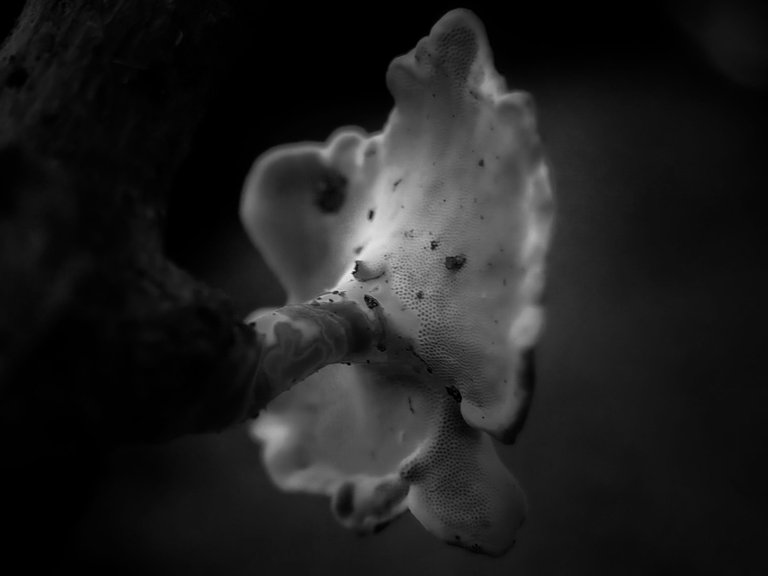 ---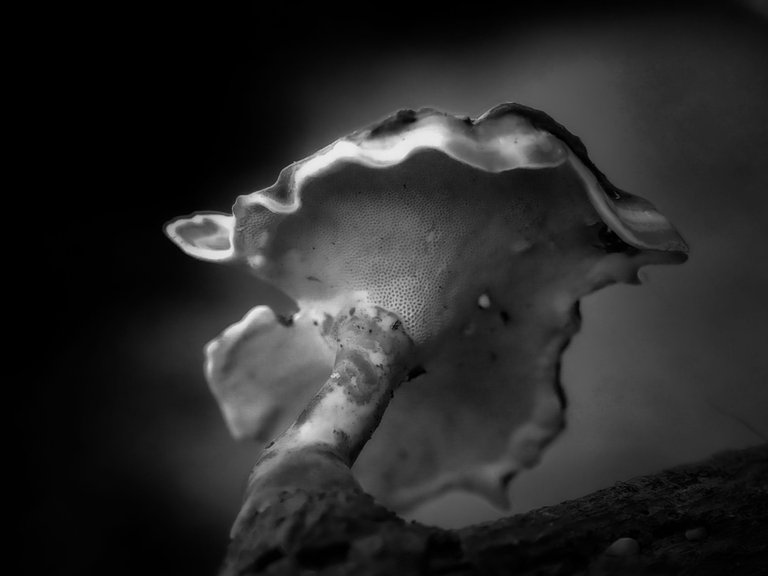 ---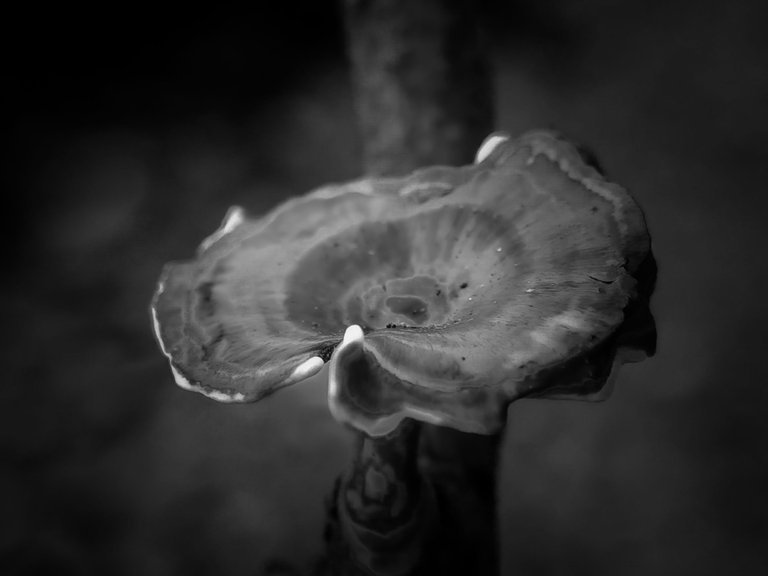 ---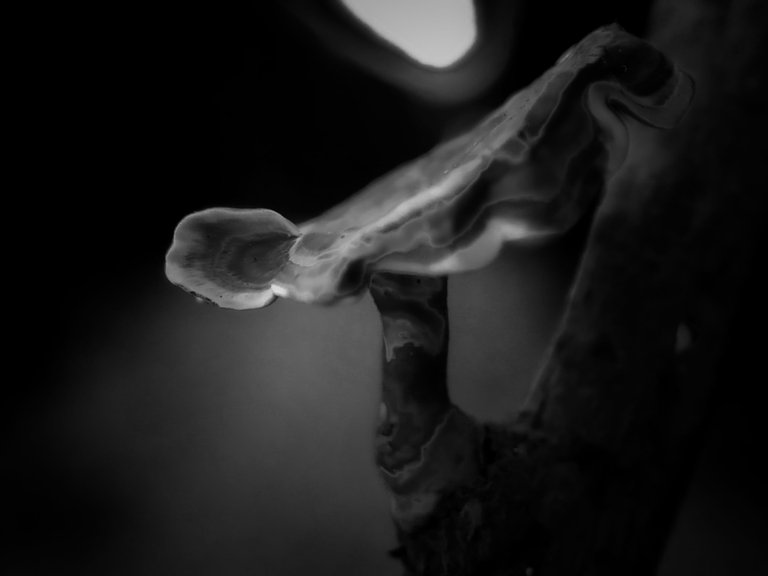 ---
Okay everyone, I think this is all I can say, hopefully it can be useful for all of us, of course it can add more insight. And I apologize if there is a verbal error from me and maybe there are word difficulties that cannot be understood in this writing, I hope it can be understood. Hope to see you again sometime.
FOR INFORMATION
| CAMERA | XIAOMI REDMI NOTE 5 |
| --- | --- |
| TOOL | MACRO LENS |
| OBJECT | MUSHROOM |
| PROCESS | MOBILE LIGHTROOM |
| PHOTOGRAPHER | @ghosthyper29 |
| LOCATION | ACEH - INDONESIA |
---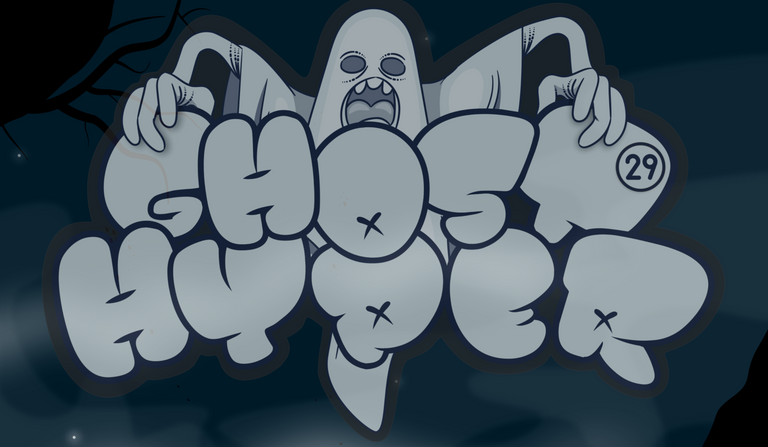 ---
---
---