FUNGIFRIDAY || PYCNOPORUS CINNABARINUS COLOR LIKE THE RED OF LOVE
My contribution to the #FungiFriday community and appreciated by @ewkaw. And thank you very much to the manager and crew of this community which I am very proud of.
---
Hi, good evening, long time no see, as usual, hopefully we are all always in the protection of the almighty in our daily activities.
After all this time, I want to share some pictures of red mushroom species to take part in this #fungfriday community contest. This afternoon, I and a friend went hunting for mushrooms to a plantation area not too far from our housing, namely in Lhokseumawe, Aceh for the purposes of our post here. I'm happy to be able to get the type of mushroom requested by the community leaders, I took this mushroom using a Xiaomi redmi note 5 smartphone using a macro lens and editing it with the Adobe Lightroom mobile application.
So, the type of mushroom that I want to discuss is a fungus called Pycnoporus Cinnabarinus, the picture can be seen below :
---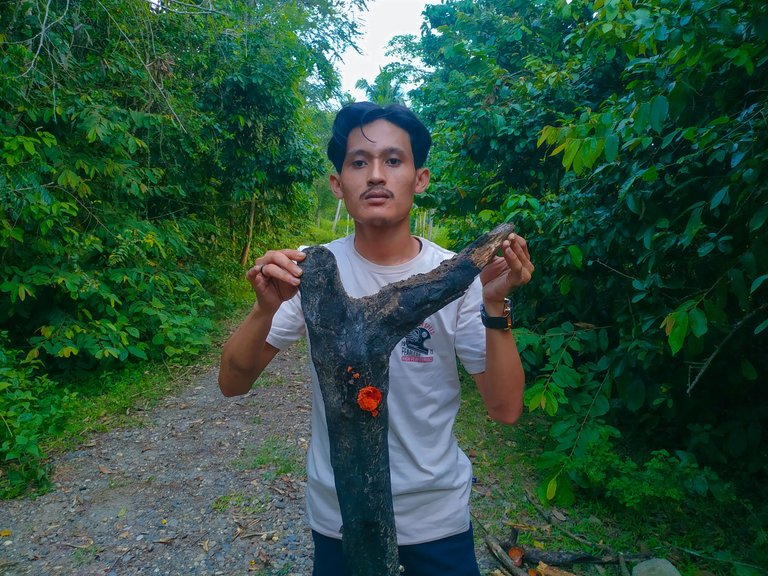 ---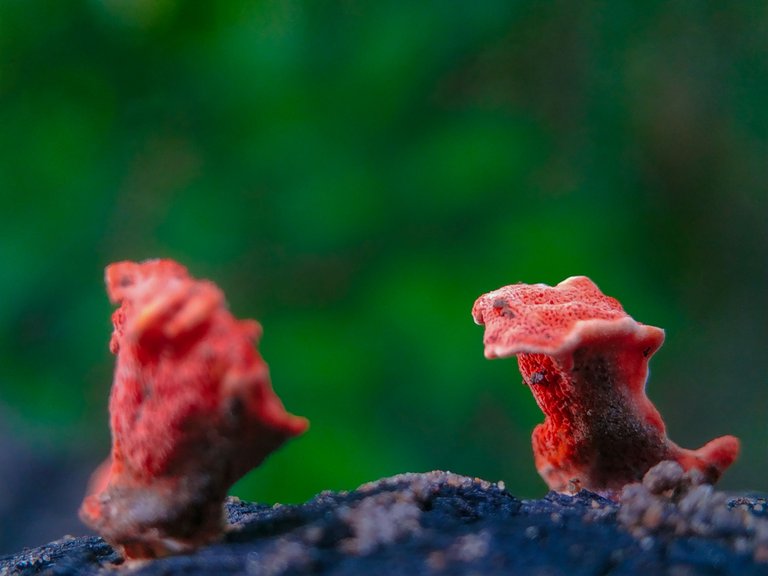 ---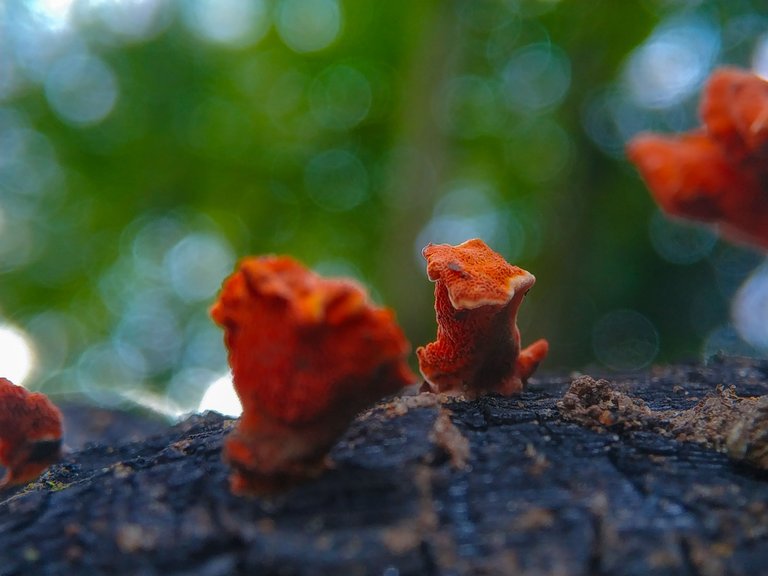 ---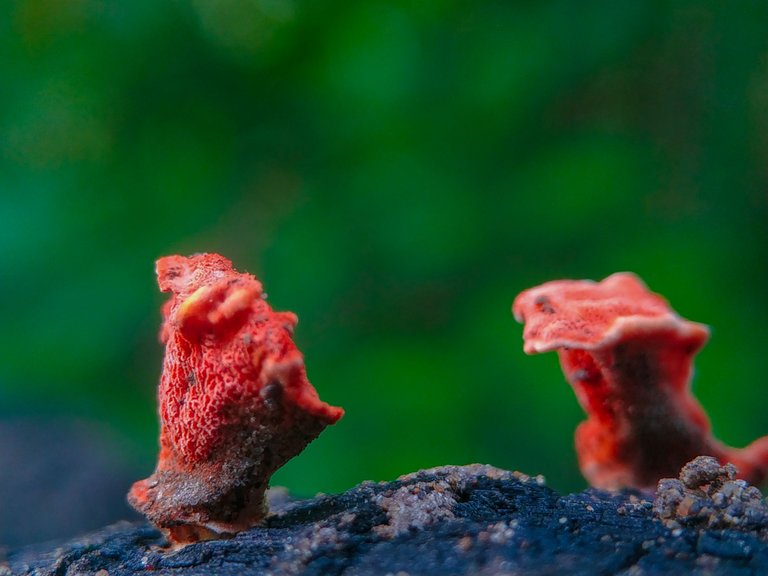 ---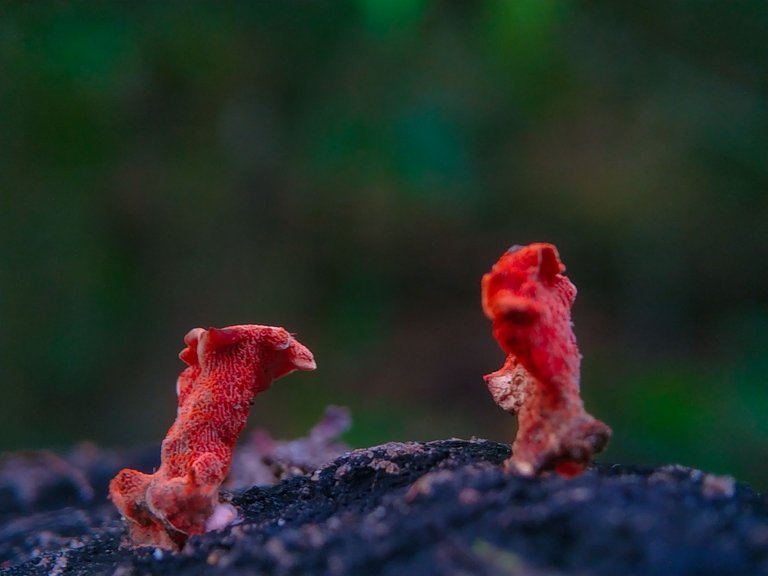 ---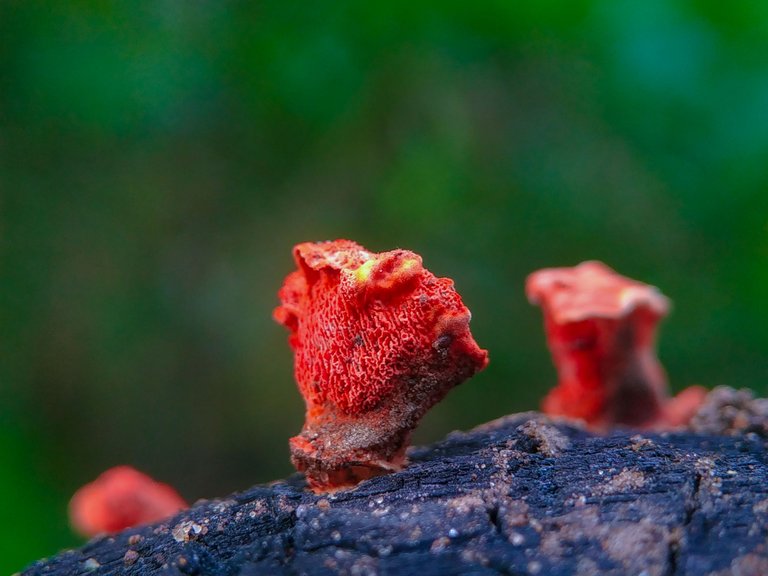 ---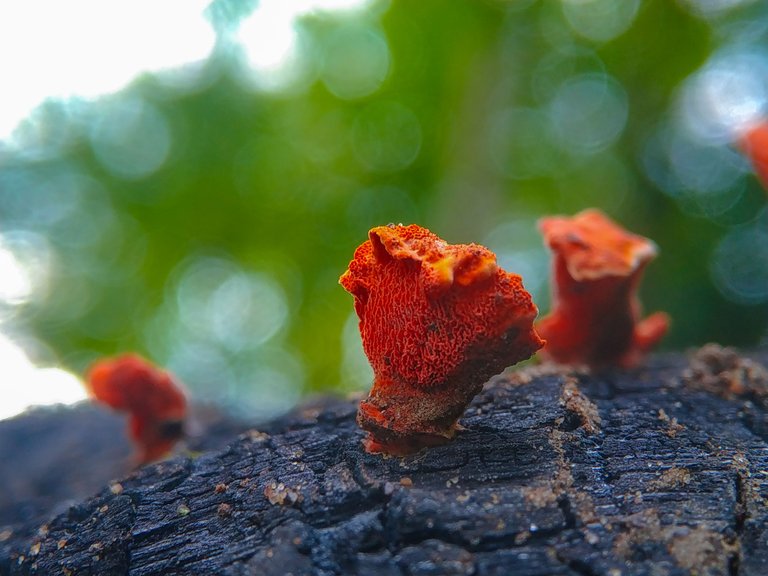 ---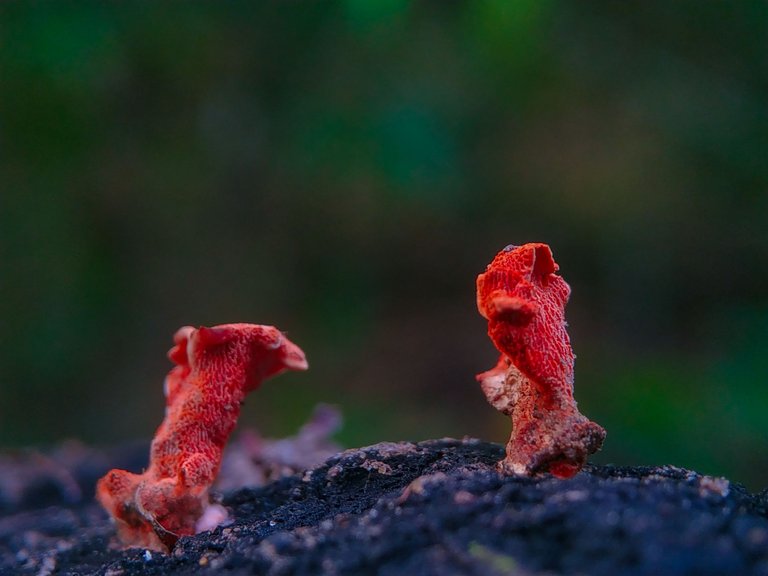 ---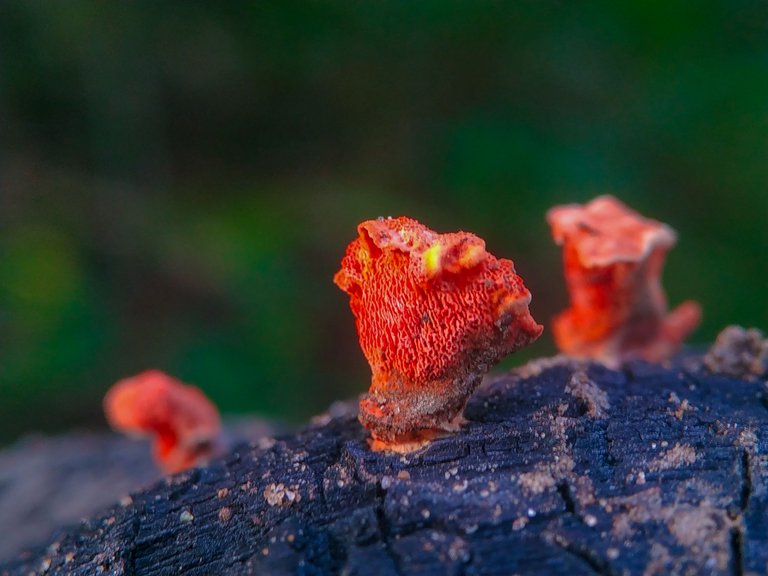 ---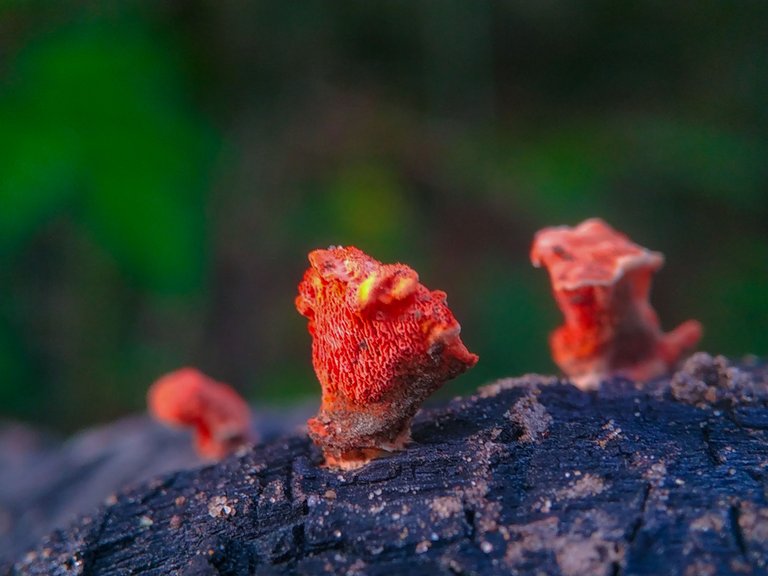 ---
Pycnoporus Cinnabarinus is a genus of fungi in the family Polyporaceae. This genus is distinguished from most other polypores by its brilliant red-orange color. Modern mycology recognizes five distinct Pycnoporus species: P. cinnabarinus, P. coccineus, P. palibini, P. puniceus, and P. sanguineus types. These species are divided based on morphology , biogeography , and DNA sequences. Read more on Wikipedia
---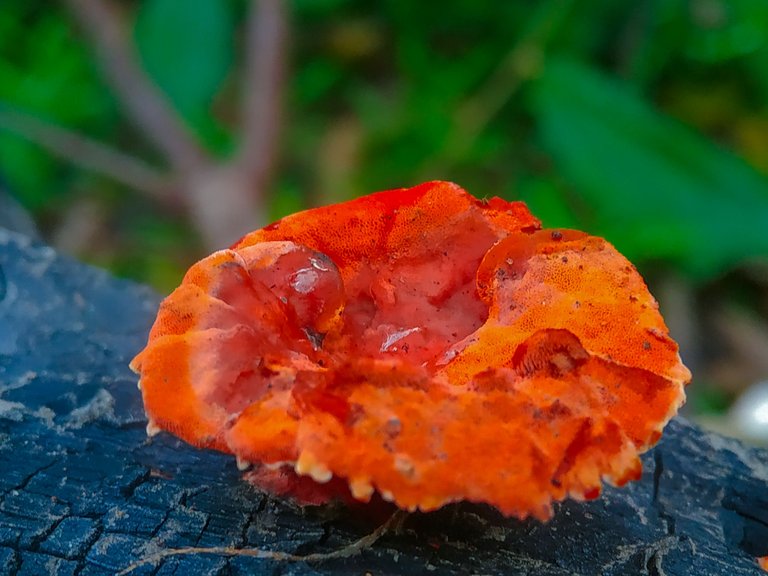 ---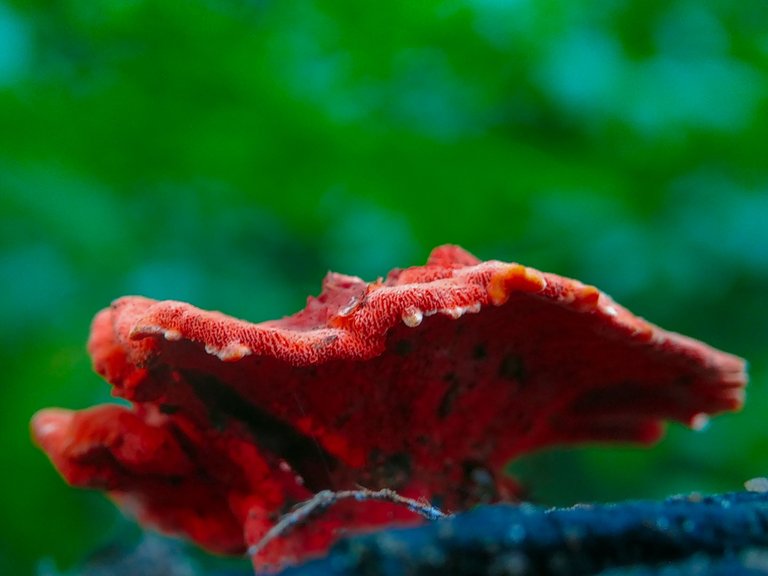 ---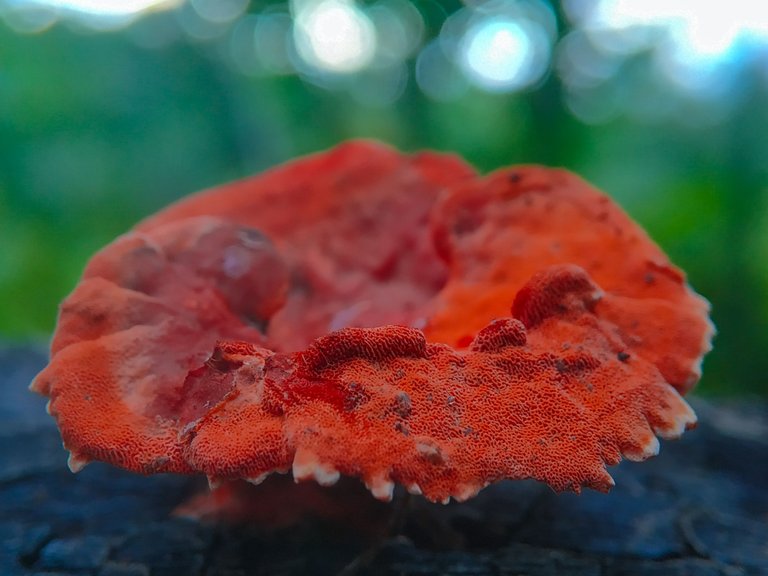 ---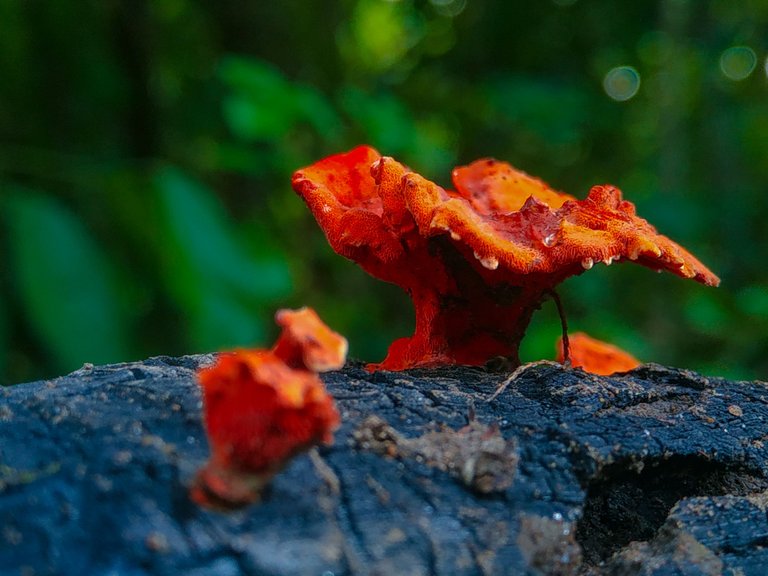 ---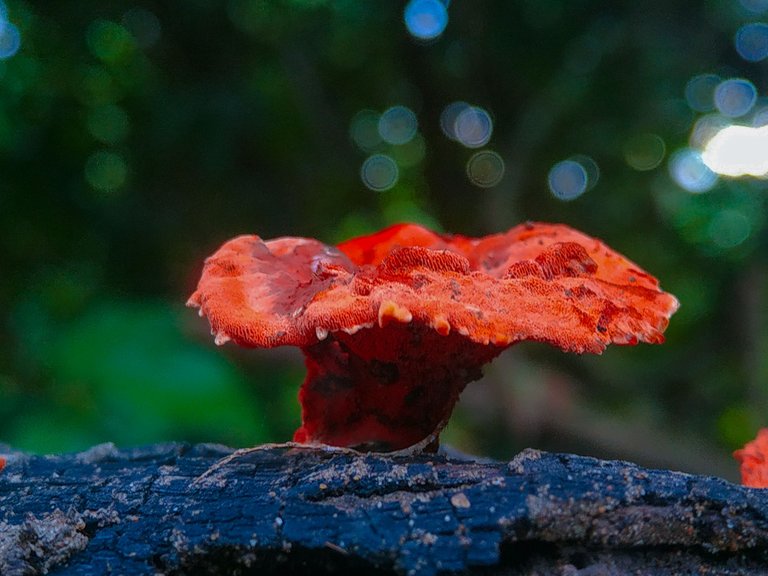 ---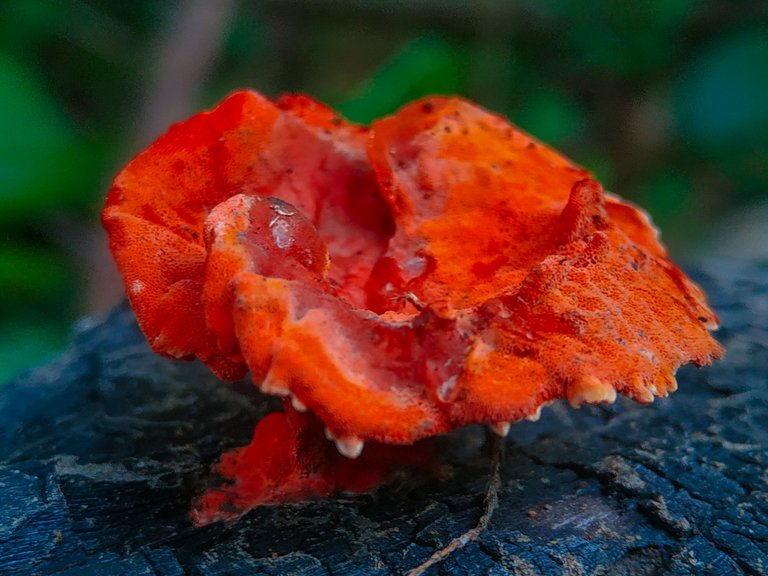 ---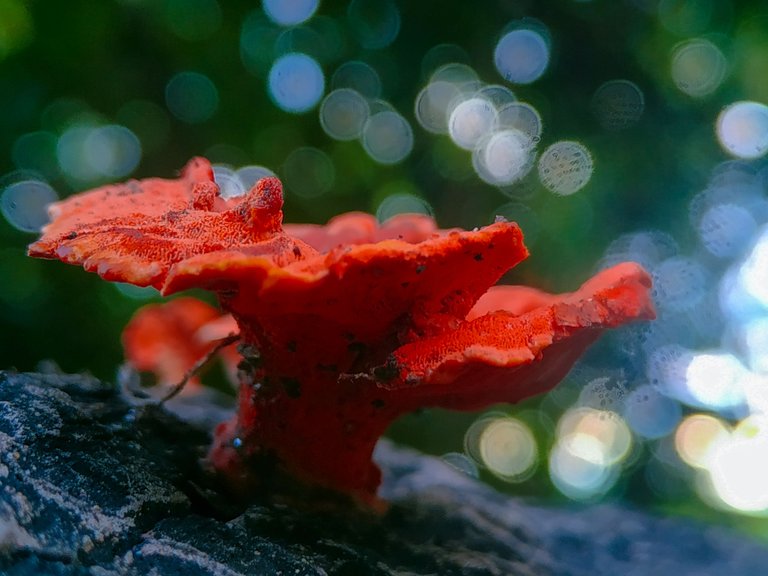 ---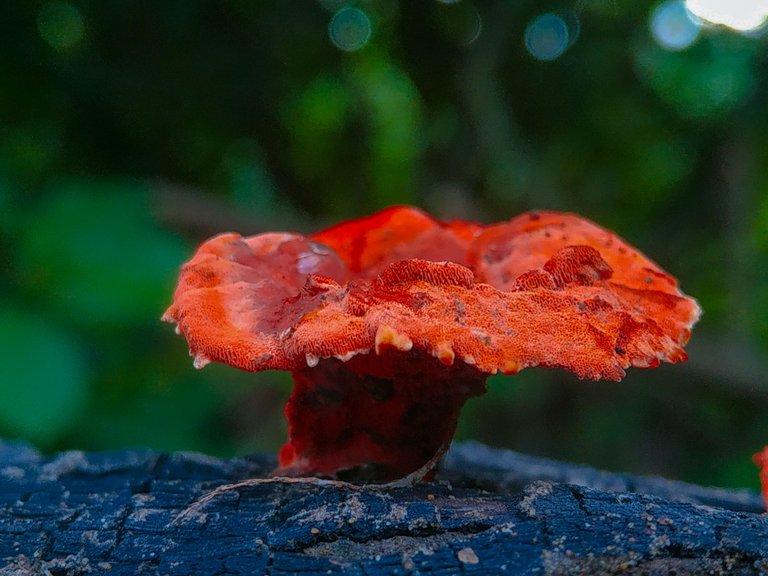 ---
The characteristics of this mushroom are as follows, The color is very bright orange red, the red is similar to peppers with a body length of 1 - 2 cm, the size is in the range of 2 - 5 cm. The shape of the head blooms irregularly and has many pores on the top and bottom surfaces of the head.
I found this fungus growing on broken and rotten and damp logs because it is often exposed to water deposits, this fungus will easily grow if it rains often.
According to Wikipedia, this mushroom has one of its industrial uses because of its ability to produce powerful lignolytic enzymes that break down lignin and tough polysaccharides in wood and paper. And has also been used by Aboriginal tribes for the treatment of canker sores, ulcers and for the rapid growth of baby teeth. Although from the appearance of this mushroom looks goosebumps, but many benefits are also obtained from it.
Well, here are some facts and a little explanation about this Pycnoporus mushroom, hopefully it can be useful for all of us and of course can add more insight about fungal species. If there are errors in writing or there are difficulties in understanding my writing, I hope my friends can understand.
See you on the next opportunity.
FOR INFORMATION
| CAMERA | XIAOMI REDMI NOTE 5 |
| --- | --- |
| TOOL | MACRO LENS |
| OBJECT | FUNGI |
| CATEGORY | MACROPHOTOGRAPHY |
| PROCESSING | MOBILE LIGHTROOM |
| PHOTOGRAPHED | @ghosthyper29 |
| LOCATION | ACEH, LHOKSEUMAWE, INDONESIA |
---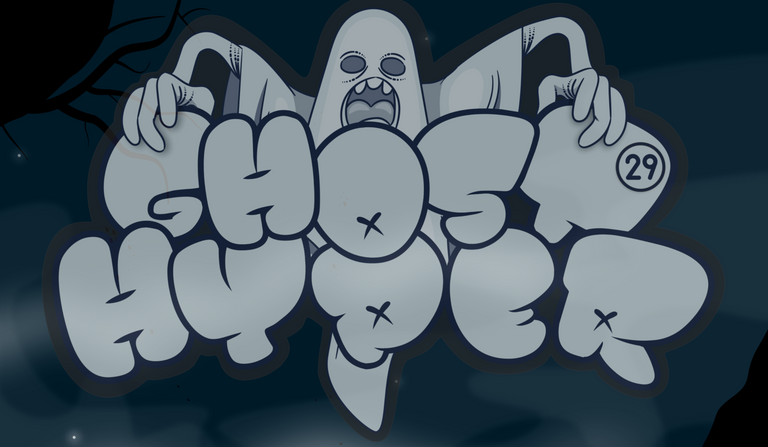 ---
---
---