WELCOME BACK! | Weekly posting #24
Hello and welcome to all of you again in this weekly post!
As most of you probably noticed, I took a little break from posting, considering that just like every human being, I need a moment to rest sometimes.
My whole break was caused by Cyberpunk: edgerunners, I'll be completely honest with you guys, I've never watched such a good anime series / anime in my life and I have a decent internship (about 150 anime). After watching, of course without giving you spoilers, I broke into tiny pieces, but I've already put myself together so no worries :).
The plot itself, the graphic style and set design as well as the emphasis on emotions are knocking down, I highly recommend watching this anime!
but okay, enough about trivia, let's get to the point, so I would like to show you 2 gifs or 2 pictures that I created with the thought of Weekly posting - You guys :).
I called the first piece "Bhaftaaz", don't ask why, because I don't really know, but it looks like "Bhaftaaz", you won't say no.

Hope you pissed in ur panties after seeing this ( ͡° ͜ʖ ͡°)
Classically, I have more than just a gif for you, so take a look at the raw and finished version as well.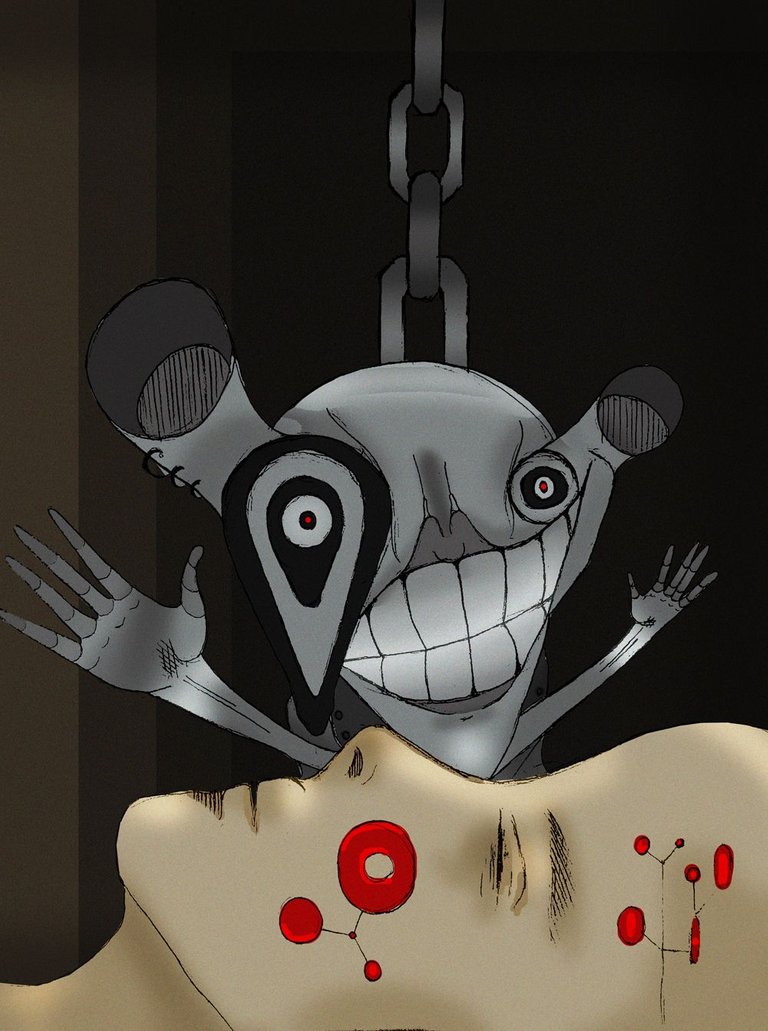 [RAW VERSION]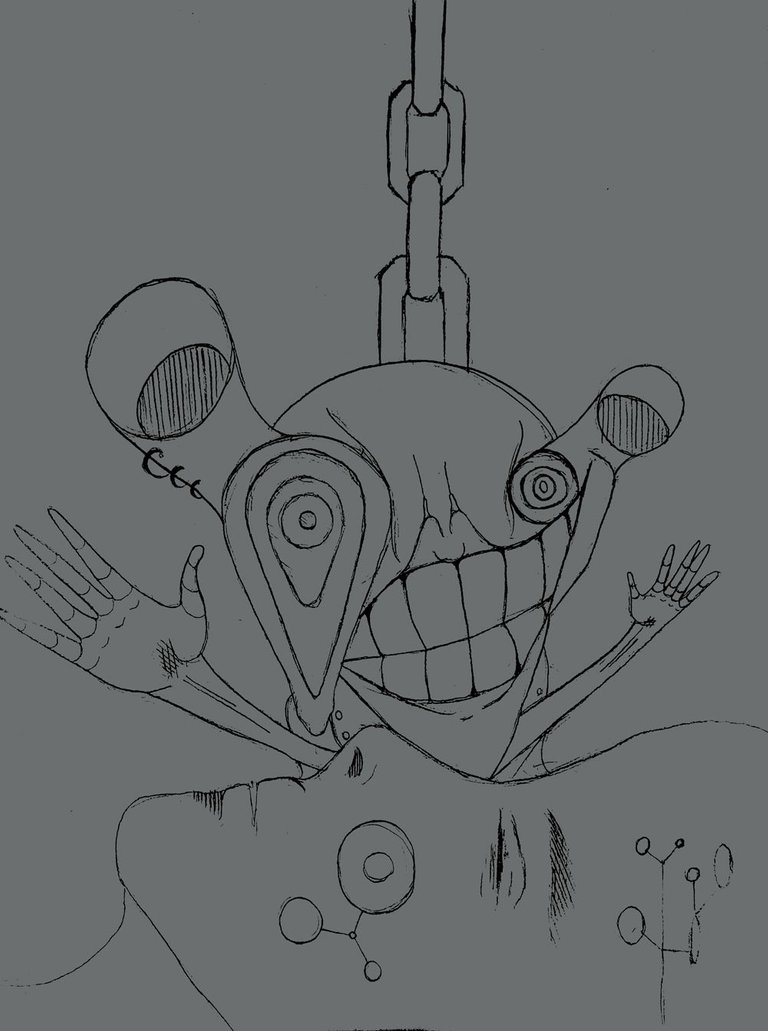 I called the next drawing "spelunker" from the very idea to show a lizard-like miner, the element I am most proud of is a puddle at the bottom of the drawing because I was drawing it for the first time in my life.
Check out then our "Spelunker" !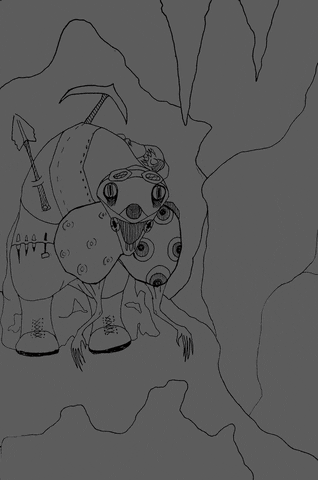 RAW AND FINISHED VERSION INCOMINGGGGGGG....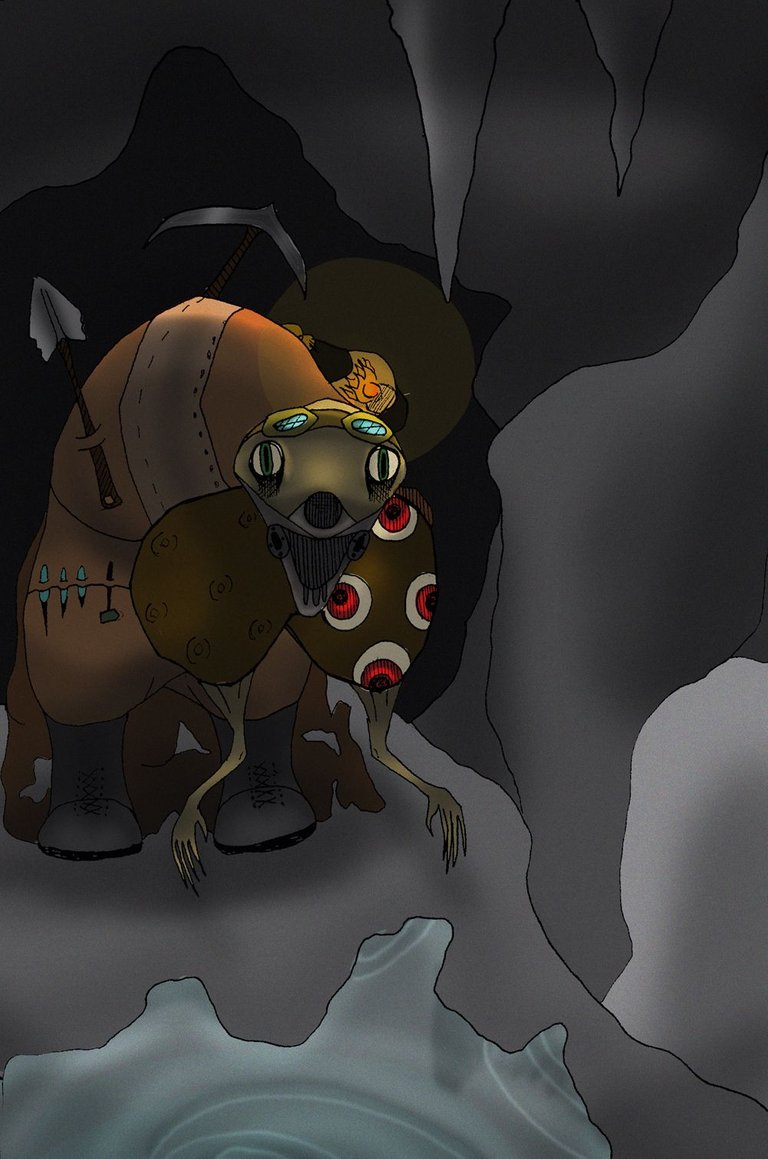 RAWWWWWW.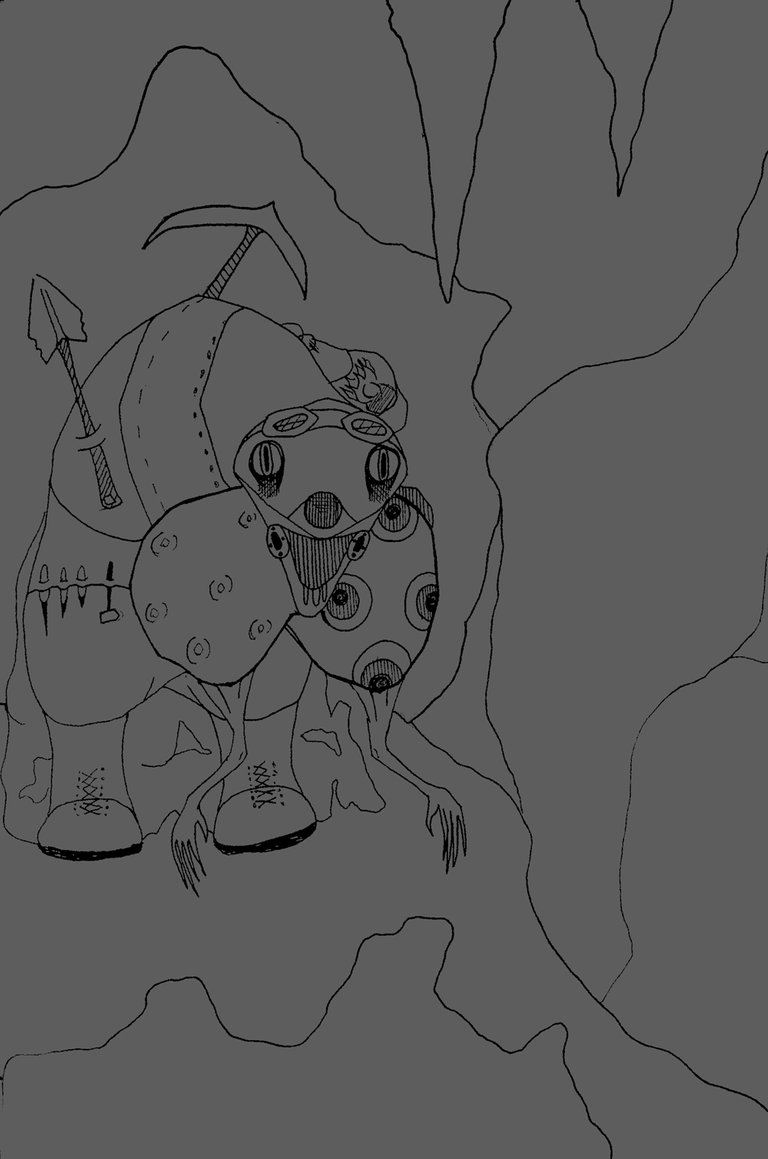 After typing "RAW" I kinda felt like Gordon rammsey, not gonna lie I liked it.
Thank you very much for reading today's post, I hope we will have the opportunity to meet again soon, and if anyone is interested, yes, I was crying while watching the cyberpunk ( ͡ʘ ͜ʖ ͡ʘ)
Today a bit more with oriental music, specifically JPOP [ALI - LOST IN PARADISE]
If you liked this post, please leave a comment, upvote or reblog! Thank you! <3
See you soon! BYEEEEEE! ( ͡° ͜ʖ ͡°)
---
---