Opus magnum | Weekly posting #9
Hi ! How are you guys?
Another day another slay, I just woke up and noticed that I need to write post for you :)
I love that moment every 3 days, it just gives me more purpose to my existence.
This time I'm coming to you with absolutely divine content, I worked my buns off with this one and i hope it's really that good as I think it is.
By the way, let me tell you about my new roommate, I noticed him last time when I was sitting o the balcony. I noticed this giant spider (Araneus, u can check it out ), I'm arachnophobic, but I don't mind keeping him on my balcony, yesterday I even threw him in couple bugs on net, in the end I named him "Arek Maureliusz - [EN] Aarco Maurelio (for Marco Aurelio).
Okay enough of stories, let me introduce you to one of my best drawings, I'm just calling it "Opus magnum" because it's kinda like opus magnum, I hope you're gonna like it :)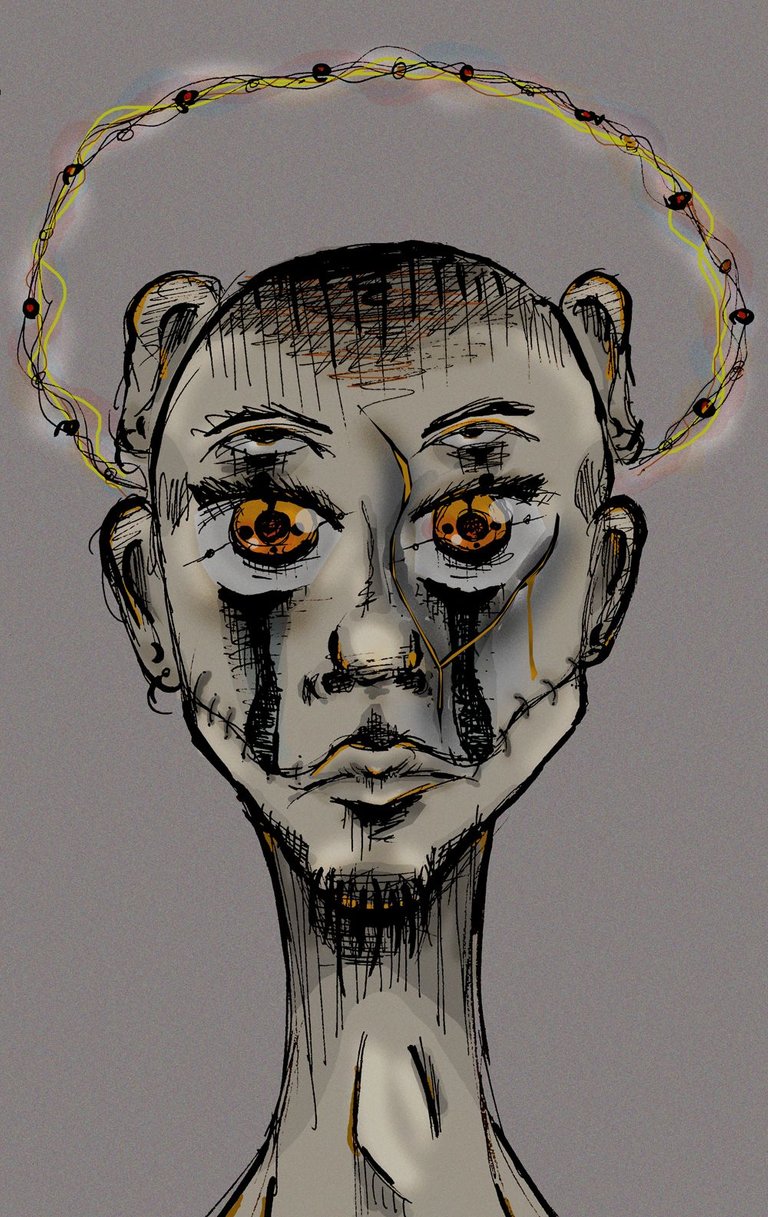 I like that with time I started to like my own art, there was an era when I was like, "my content is so trash, it's so ugly" but now I just can't say that because it would be a lie.
learning to admire your own art is actually one of the hardest things to do because you'll always want to do more, better, prettier.
If you mind please also take a look at raw version :)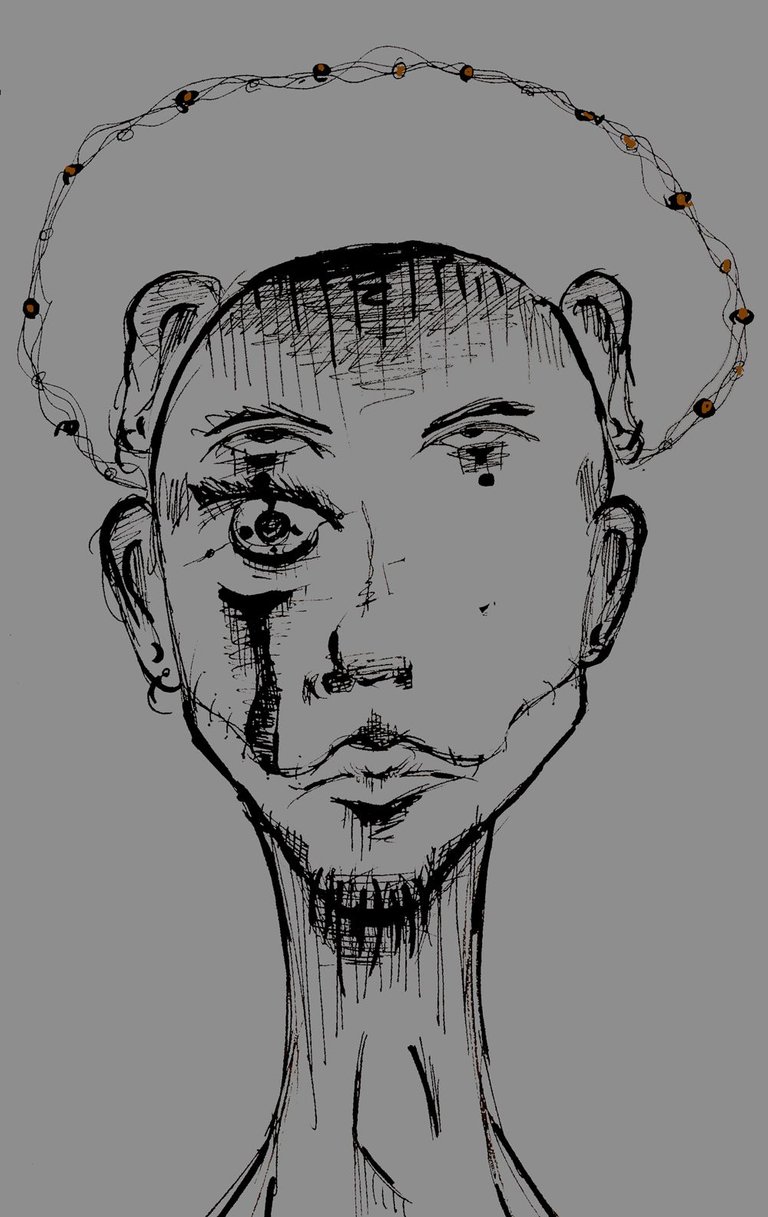 as I can tell, you're wondering why he doesn't have an eye. Let me explain, I've put the eye too low so it was looking like hunchback of notre dame , lucky me that photoshop is amazing program, which allows me to even manipulate the solid elements if creative enough.
[ADVERTISING BREAK]
Hi, if you like the content that I'm creating for you, please don't forget to leave follow/upvote and comment down below, thank you !
[AFTER THE AD]
Let's get to the next part of our program, shall we ?
From the deeps of creepiness comes this scary fella, meet "Aamon"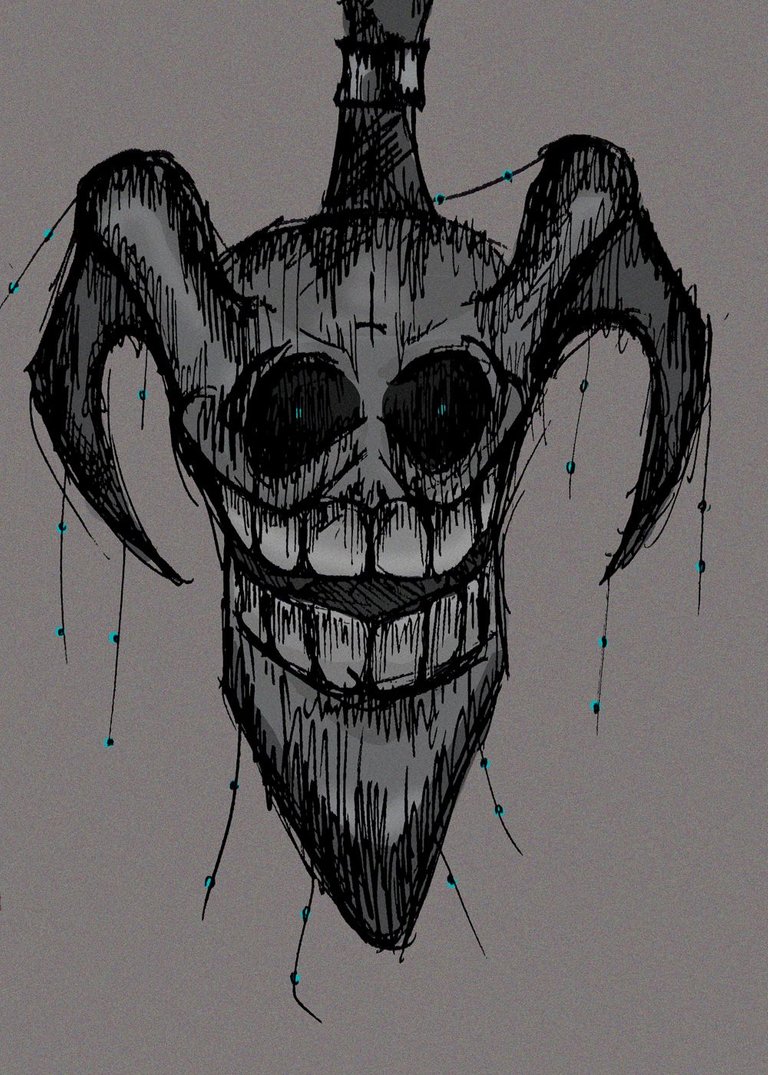 I don't know about you guys, but I get chills just by looking in his empty dead eyes.
as you can probably tell, this one is a lot less detailed, but still I think it's a pretty piece :)
Also don't forget to check out raw version of this creepy bastard .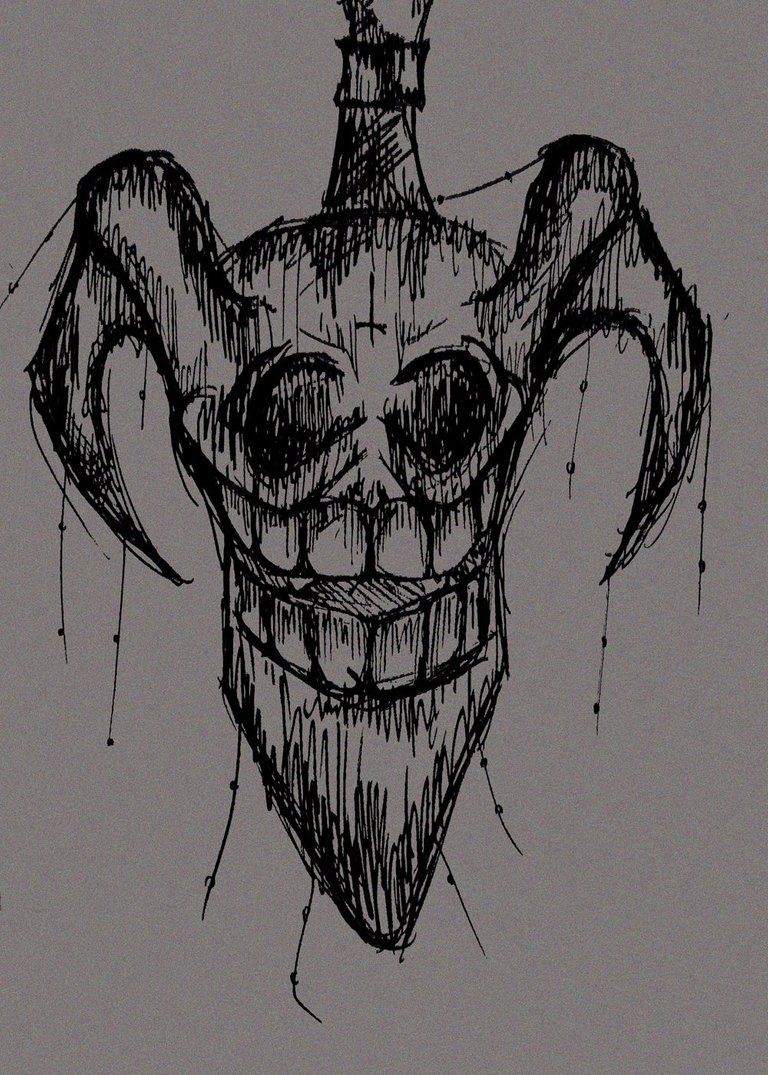 Almost no diffrence, but few people actually enjoy raw versions of drawings so here you go :))
I"m going out to gym in 30 minutes, I hope this post isn't as boring as I think it is.
I hope there is a lot of sun in your city right now guys, if you can then just go out and enjoy this time with you family or friends.
Don't forget it's friday, so you can grab a drink or two and have even more fun.
What else can i say? Thank you very much for staying with me and reading this post until last letter.
I Would also like to thank all of you guys, under last post we've broke record with upvotes being worth more than 8 ! I'm so grateful and wish you all the best guys, don't you ever think I'm going to forget your support :)
Music in post prod : Tevvez - Legend
Once again, have a great day ! I hope something amazing happens to you :))
---
---