Meow, Purr Purr, Hiss | Weekly posting #11
Hey! I'm talking to you Hivean! Come back and read this post....
So, I can't belive it already has been 3 days since last post, to be honest I'm a bit scared of how fast the time is passing. because I was planning on posting every day next month to get some badges set...
Well for sure I need to reconsider this one.
I woke up about 1 hours ago because of garbage truck outside, overall life just like to give me lemons.
Right now I'm writing a post for you, while listening to Rammstein - Deutschland, I strongly recommend checking out this song, because it's worth it.
Again for the second time @ewkaw, is saving my content by being the only active follower who gives me ideas for posts, thank you for that and that's why I drawed the cat you wanted so bad.
I know you would want it black, but in this situation I hope White came out better, also not only black cats are good cats, actually none of them are - going around destroying the content of every shelf...fluffy beasts...
I would say that this little fluffy gentleman is called "The Creator" but he prefers to be called by his real, more menacing name... Meet "Mr. Whiskers" the absolute unit!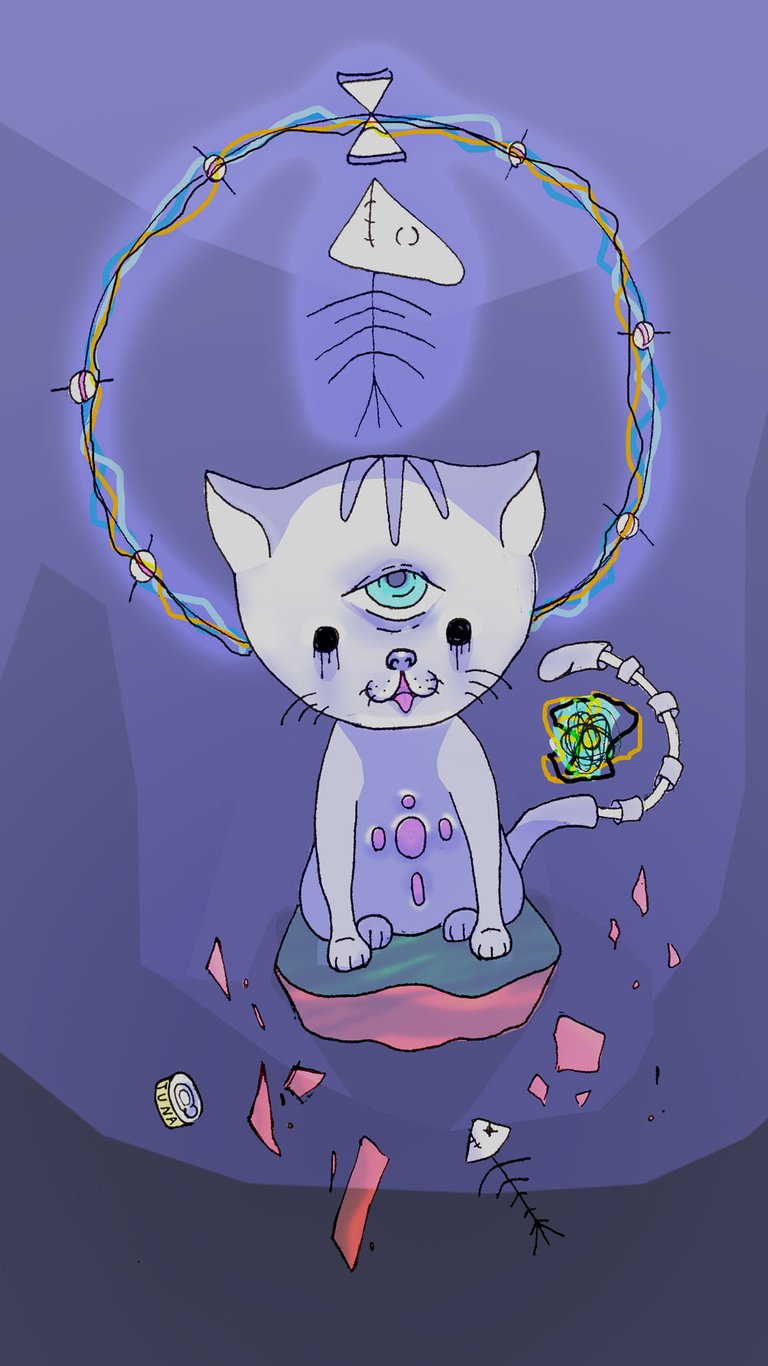 Of course if I may ask, I would like to remind you guys to pay attention to details, not much of them but my personal favorite is can of tuna.
Raw version of this piece isn't as nice for Mr. Whiskers as raw salmon, but it's also worth checking out: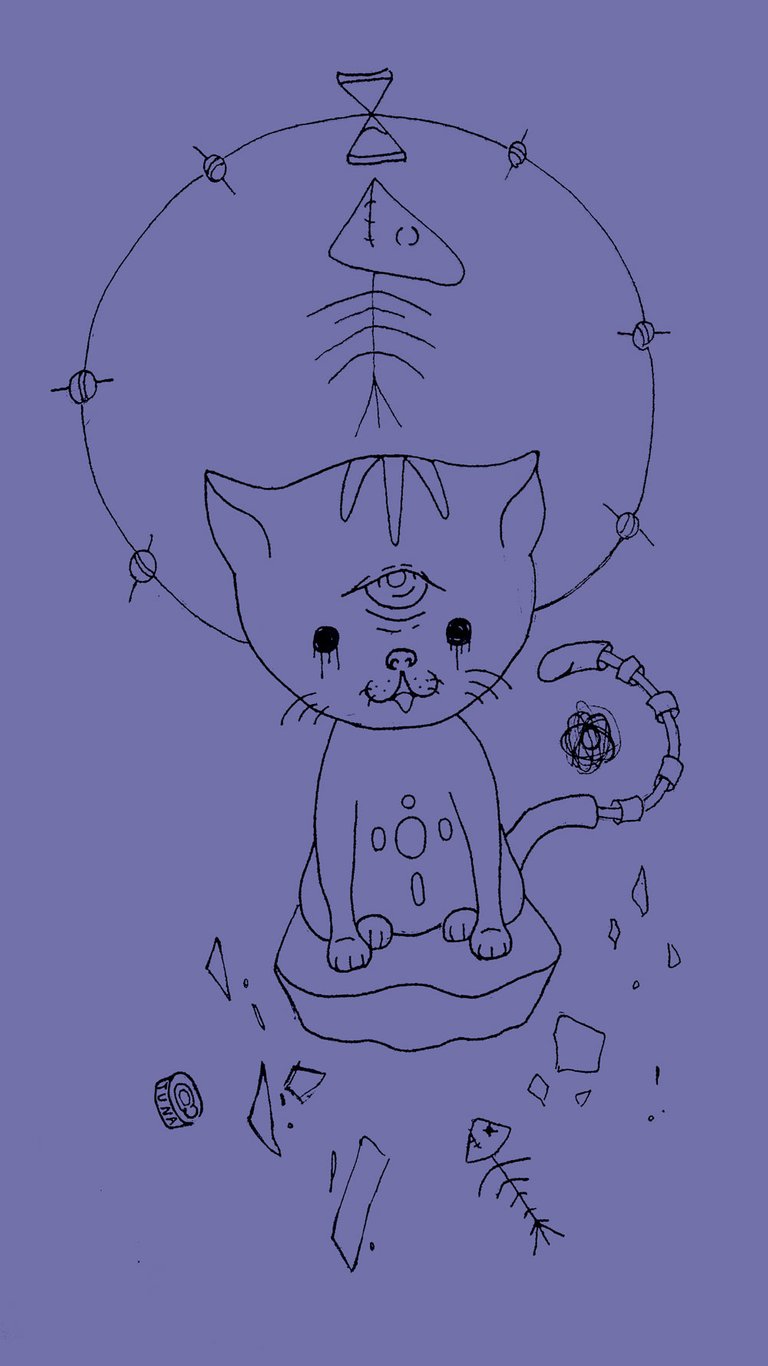 I bet you're wondering, why does he have a third eye? Let me explain, it's necessary for him to know the future, so that he can destroy the contents of the shelves even more shamelessly.
The ball of energy that you can notice around his tail, is nothing more that space and time wool, so he can mess up fabric of universe however he wants, mostly depends on time given for nap by his human.
I think it's time to move on to next piece, because Mr. Whiskers needs a nap...
I was thinking about it since I started posting here, I didn't want to post this one just because of her hands, but Some people told me there is nothing to be shy about so here you go.
Meet "Sonya the witch":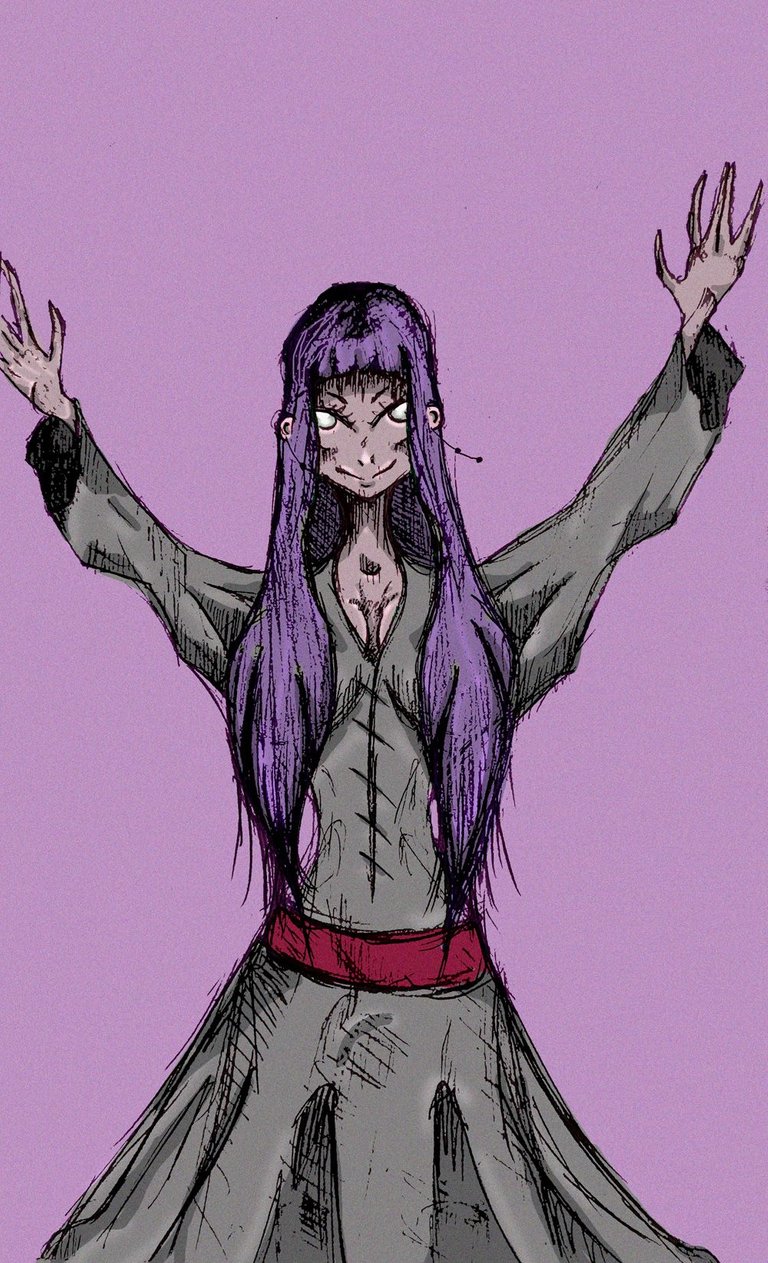 I think she was one of first projects where i was supossed to draw a full character view ( well almost full), She will also be included in the comic I'm working on. Lately I'm lazy so there is not much progress to it...
Check out the raw version :)))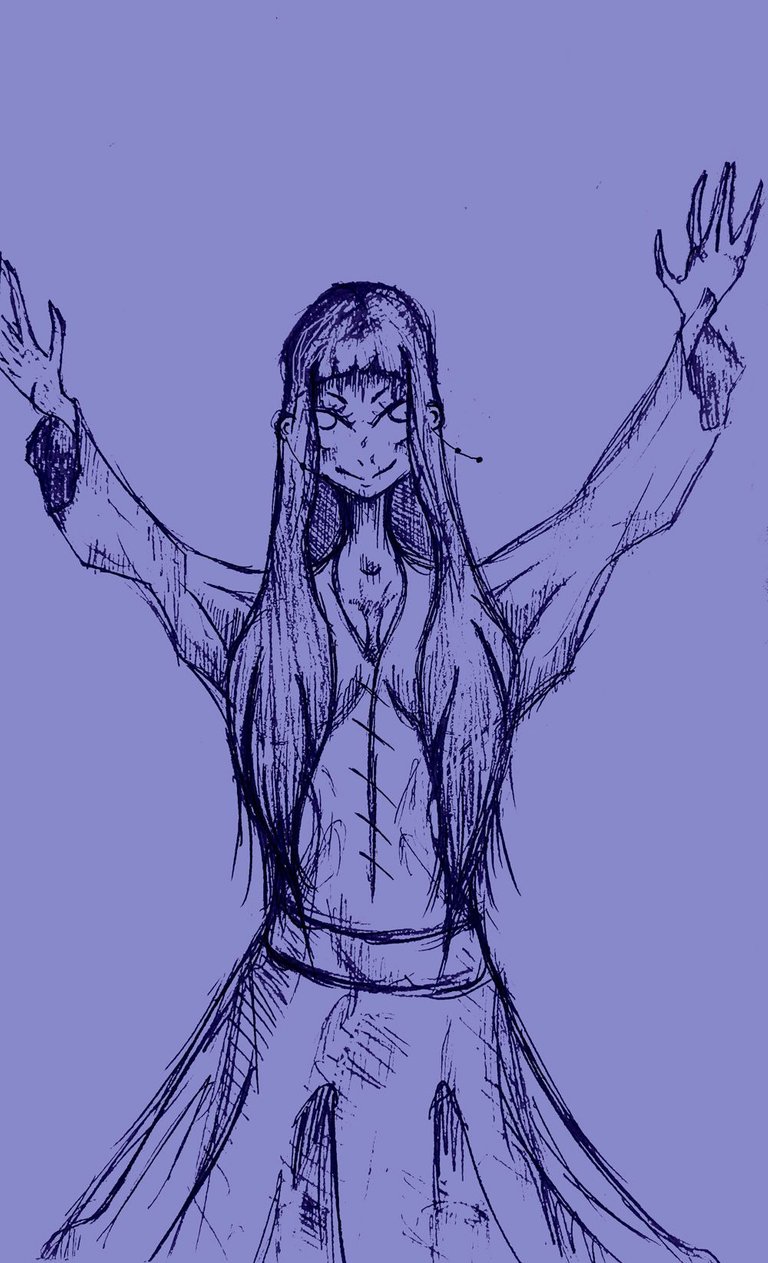 one thing I noticed, is huge diffrence in style that's for sure.
Thank you guys for reading today's post, also thank you again @ewkaw :)) I hope you enjoyed Mr. Whiskers presence.
Second song that I liked while writing post: Taeko ohnuki - 4 am
I woke up to these pretty clouds, today's sky is so beautiful. I hope you also have this luxury :)
There is a lot stuff I need to do today, but I don't mind.
I hope you have a great day, if you have a cat then feed him finally ! it's been 5 minutes without food already !
[ Don't forget to leave comment, upvote or reblog my post if u liked it, it helps a lot to reward time and sweat I'm putting in these posts :) ]
Have a good one, See you in 3 days !
---
---