From the depths of hell | Weekly posting #10
Welcome, my little beans !
I'm not gonna lie, I missed you guys :) Today I'm coming back to you with even funnier, more colorful, and fruity content! despite the fact that I got back home on 3 AM this morning, doesn't make writing this post an easy thing, but you know me guys I can't give up on writing just because I had a night of bad Sleep.
More than a month has passed since I started my journey on hive, I already gathered enormous ammount of followers ( 21 !!!!), and also writing this post, makes it #10 for my little series of "Weekly posting"
I would like to thank you guys, for supporting me under everything I post and draw, I never would thought that someone could admire something that I drew, thank you again ! :)
And also I would like to make a special mention for people who rebloged my posts from my first day!
@astinmin , @ewkaw , @phortun , @akida , @cribbio , @gasaeightyfive , @marcocasario , @aularjavier and there were also people that curated my posts such as mentioned ewkaw/phortun or @brumest , Thank you for that guys !
After this touching monologue, I should get back to reality and show you what I've prepared for you today ! ( By the way I hope that you're not angry that I mentioned you in this post guys, and I'm really sorry if i forgot someone).
Today's topic might be a little diabolic, satanic or demon-like as usual ( that doesn't makes me a bad person ! )
As you probably didn't noticed I changed my Avatar and Background, about 3/4 days ago just to give you a little sneak peak of what I've prepared for this day.
Welcome this lovely creature named.... "Beelzebub"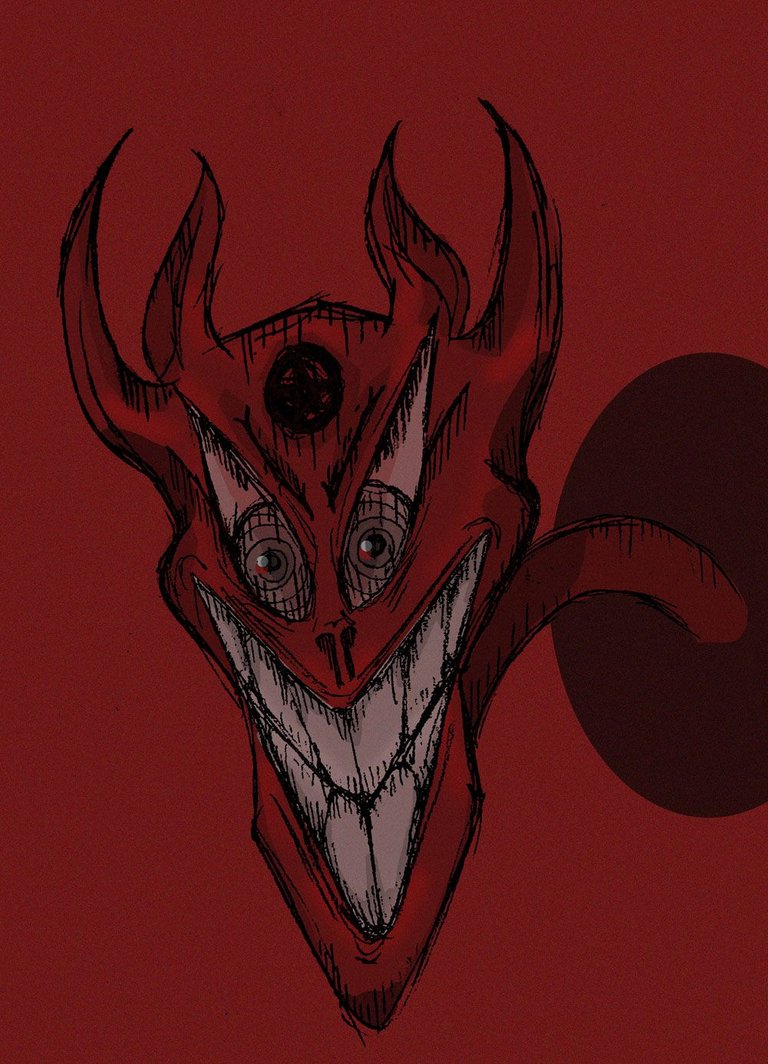 I bet that you feel the same about this drawing as you've felt about every other drawing I made, that means - creepy, weird, and dark.
As you probably know I like to draw demonic stuff, and I drawed this fella when I was couple of months ago at my friend's place, so basically he's a product of boredom, still i think he turns out really pretty.
As usual I would like to give you a glimpse of how did it look before coloring, so enjoy the raw version.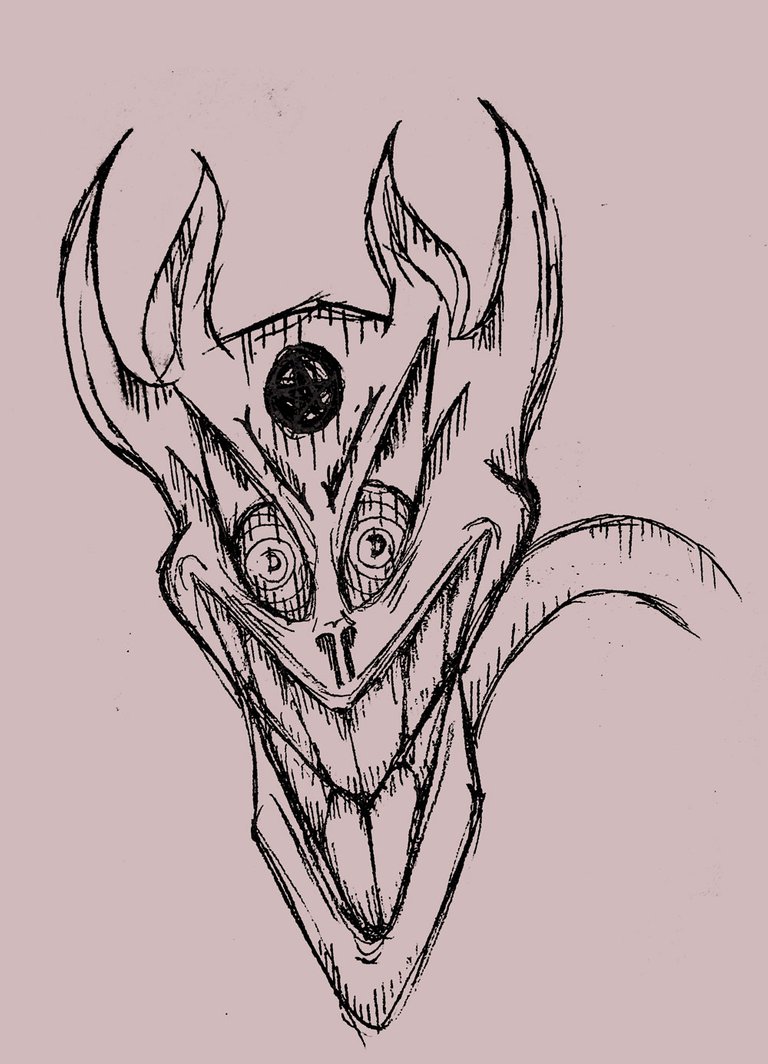 Can't tell I love it, but it's not bad.
When I already drawed this guy, I started to think like "He might be lonely, even tho, he's a monster, he deserves someone to love him" So I drawed his wife/girl/parasite call it how u want it.
You're gonna kill me for originality, but meet "Ms.Devil"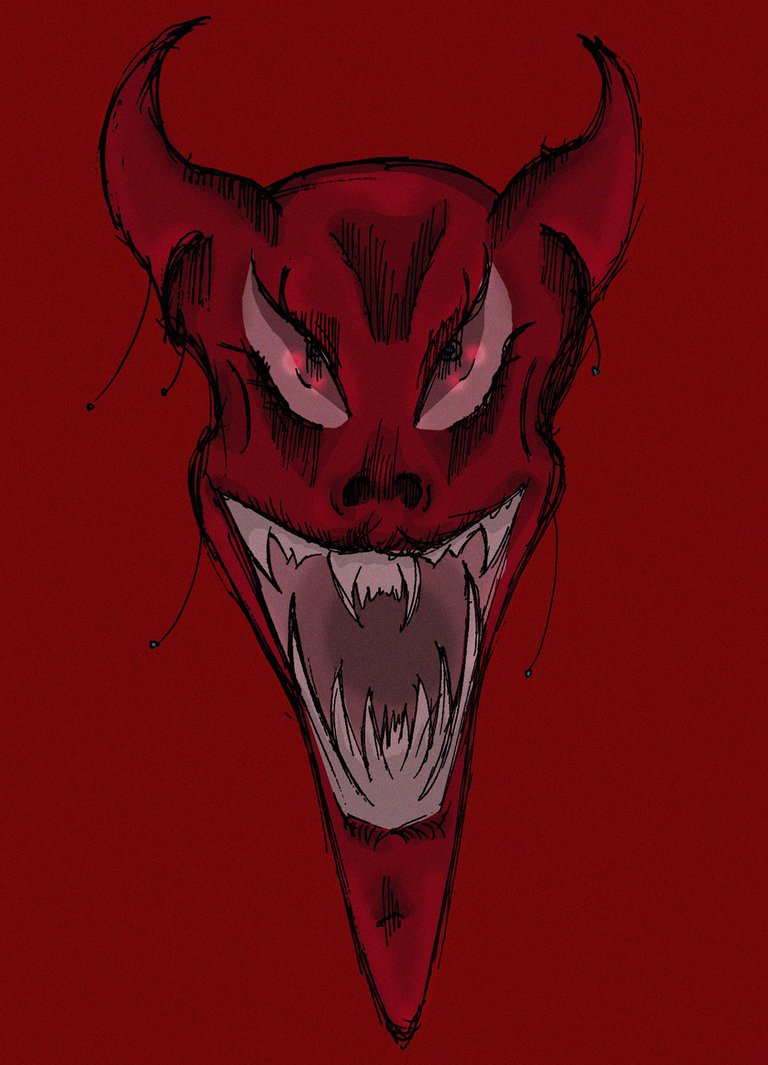 As you can notice, even tho she's having a dental problems, she's a pretty one.
I think strings with balls are already my trademark (however it may sound)
Check out the raw version, I think in this case it turned out better that the raw version of Beelzebub anyway, judge for yourself :)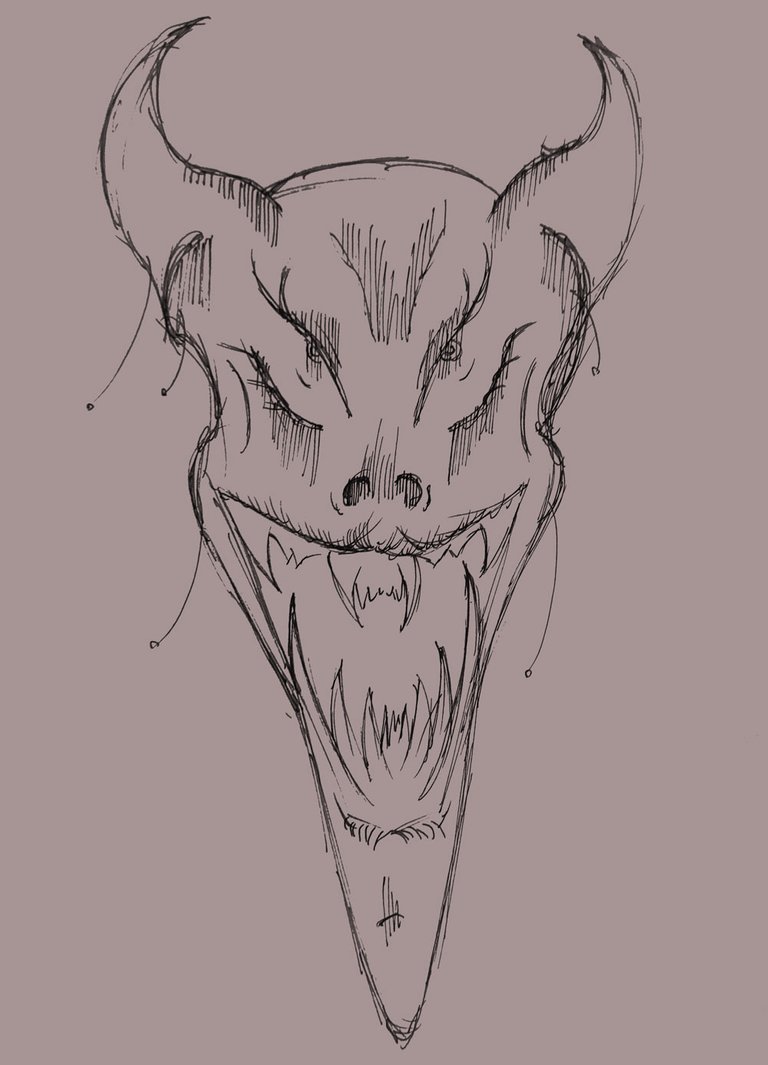 just now I noticed that lashes are missing.... maybe she doesn't like them anymore, who knows.
If you like the content I made for you today, please leave a comment, upvote, or reblog my post :)
I also encourage you to let me know what would you like to see next time, or just post your thoughts.
Music that accompanied me while creating this post: The drums - Money
(also don't think it's so easy and fast to write a post, I just put the music on loop. Just so you know hehehe...)
there was many thanks in this post already, but Thank you again for checking out stuff I made for you today.
I know it's Monday and no one likes them, but try to enjoy it like it's a regular day, I'll be heading gym soon and do some other life-like stuff.
Have a good one ,bye !
---
---