Autumn break | Weekly posting #22
Hello there everyone!
How have you been feeling lately? I personally felt bad, so I did not contact you for a while, and I ordered a break from the weekly posting.
As you probably understand, a sudden change of the season, and especially the aura that accompanies it, can greatly spoil your mood. With the fall, unfortunately, my depressive states returned, but I do not give up and I come back to you with new drawings, because the worst thing in this case is a return to not getting up.
due to the autumn climate, one of the holidays is approaching that fuels my imagination and inspires me a lot, namely halloween.
Last year, halloween was the impetus that pushed me more to explore my style, and allowed me to feel what I really want to draw is at my fingertips.
I regret to inform you that in today's post you will not experience anything specifically related to halloween, because my pictures scares you all year round haha.
At first I would like to show you my latest creppy, but simple drawing. I also think that you're going to like the name I gave it "Bun of revenge", enjoy :).



Of course that's only gif version, let me show you some real drawings :).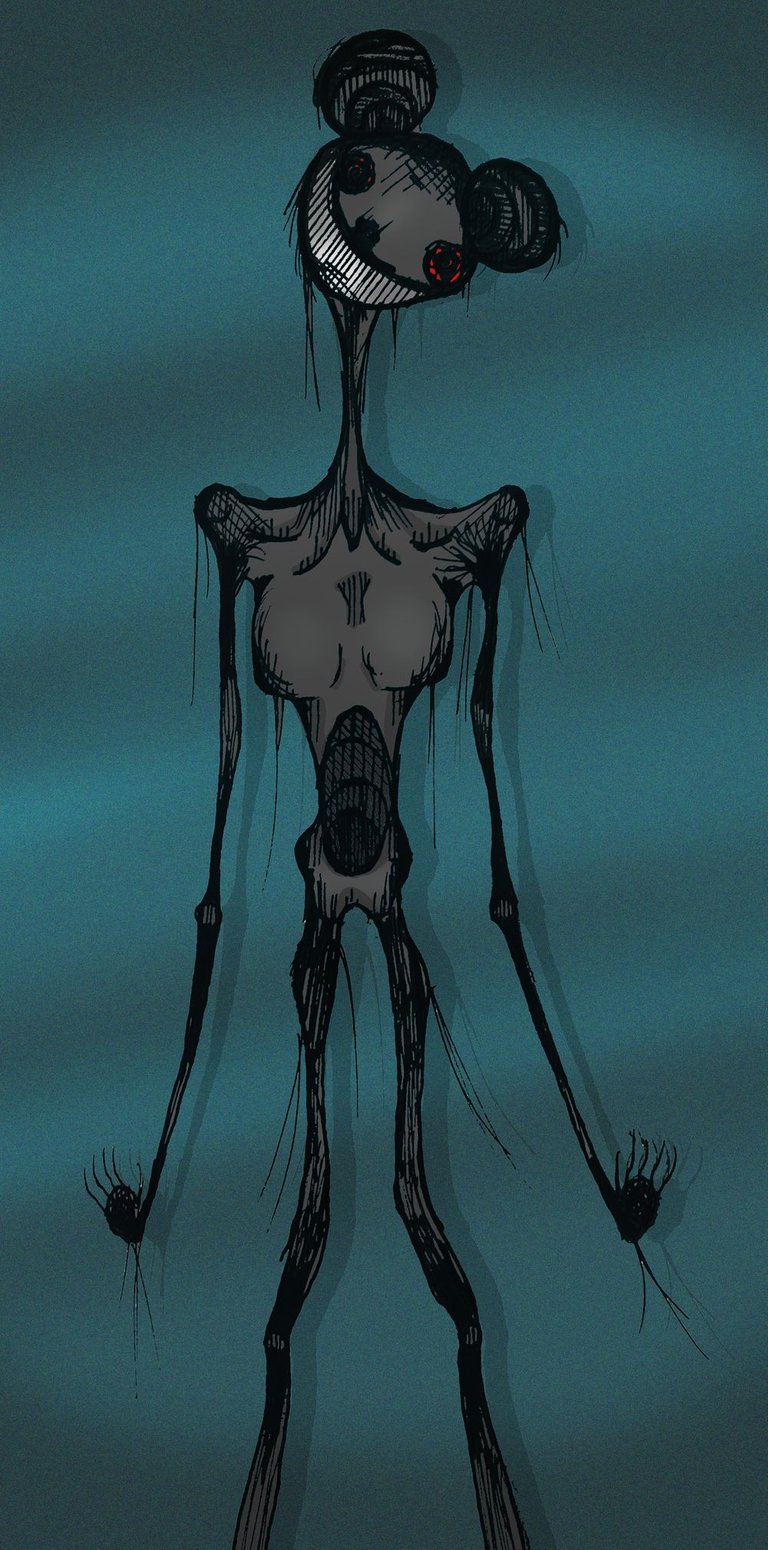 Here you've got finished version, she's looking spooky isn't she?
Also take a look at raw version :))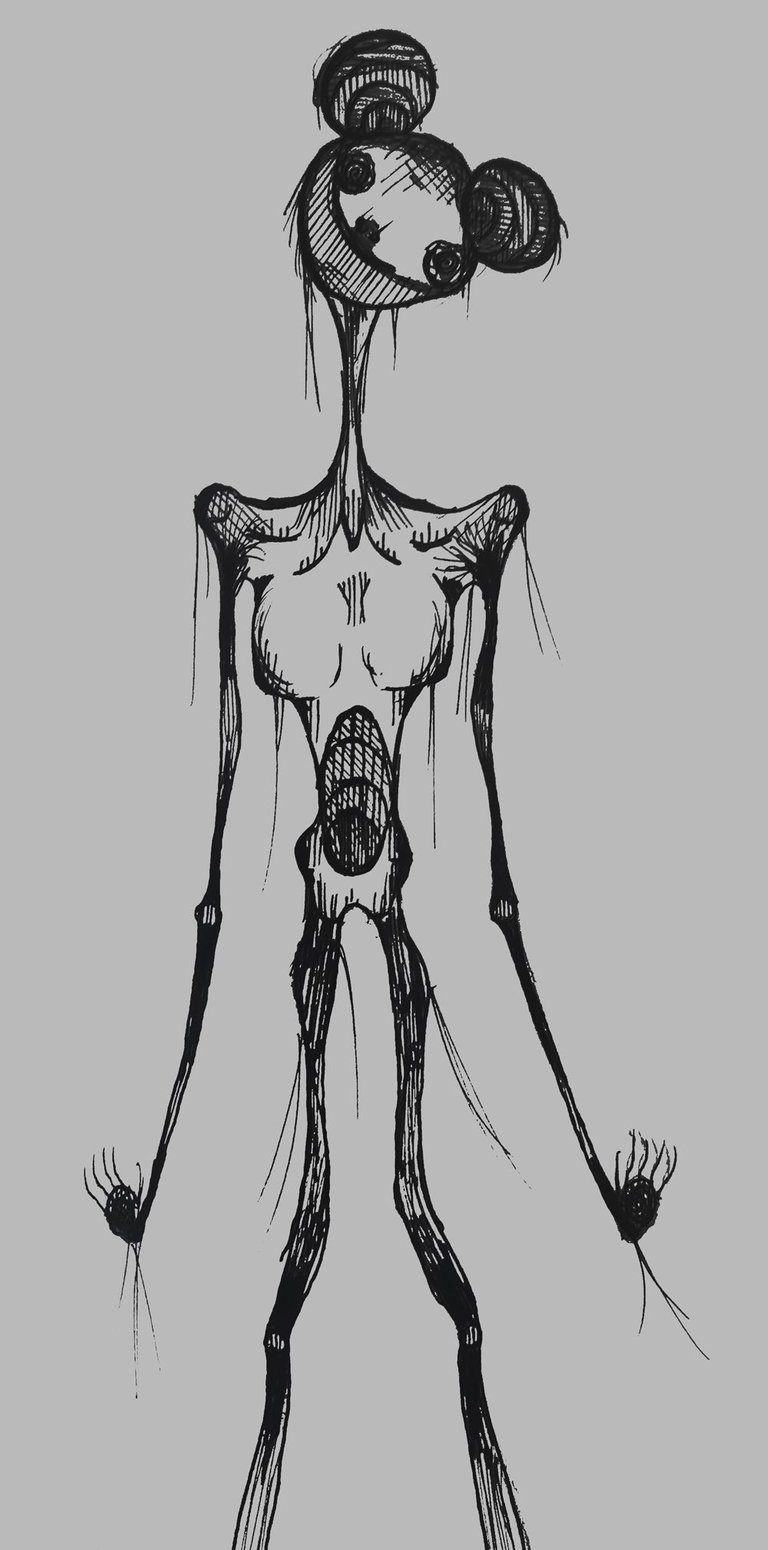 I know what you want to say, but it's not Mickey Mouse you degenerates, shame on you.
Okay, enough of these jokes, time for something more serious, how about a melancholic snail detective?
Well, how can I take anything seriously in my posts if I come up with such things haha.
But yes, next piece is going to be a "Snail detective"
personally, I think it would be a perfect drawing for a piece of clothing, what do you think guys?
All right, but it would be better for me to show you this detective first, and not ask for your opinion before


You must have been expecting a shell, and so am I.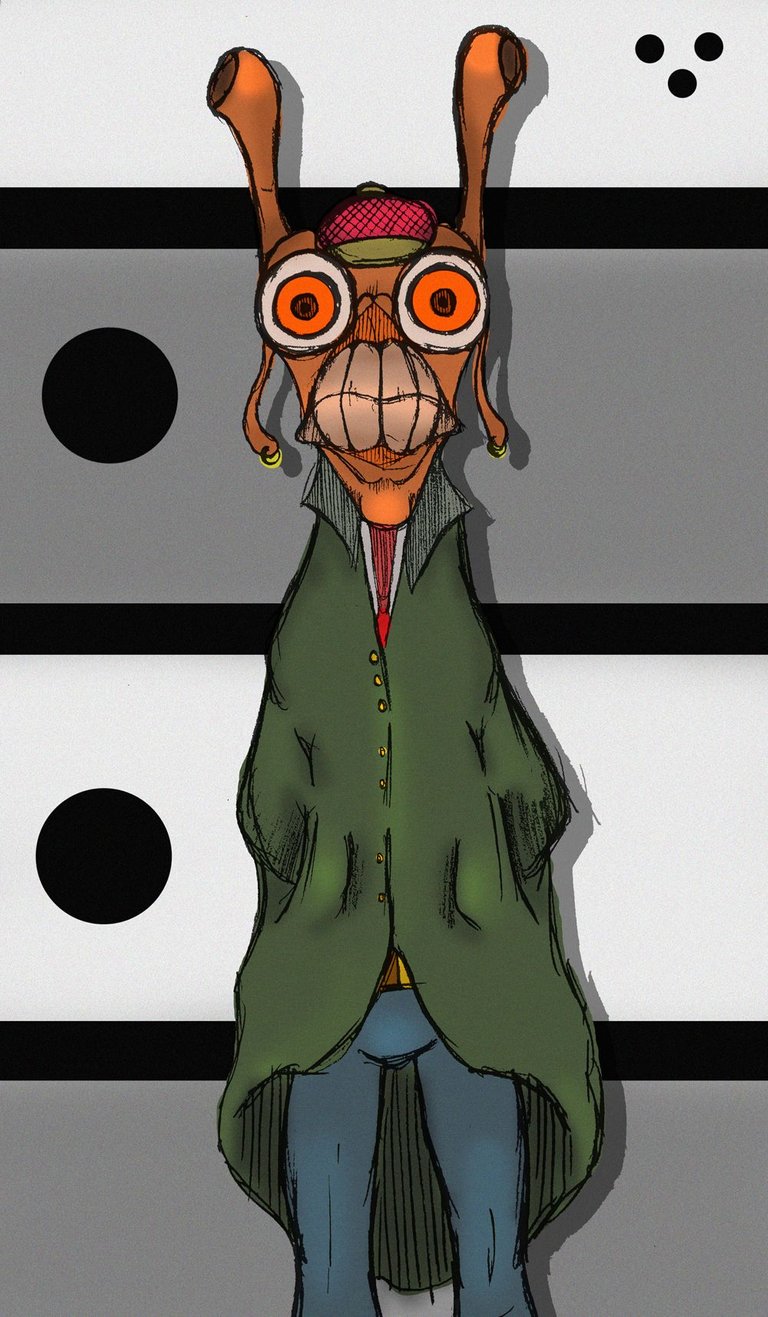 a truly artistic setup, isn't it?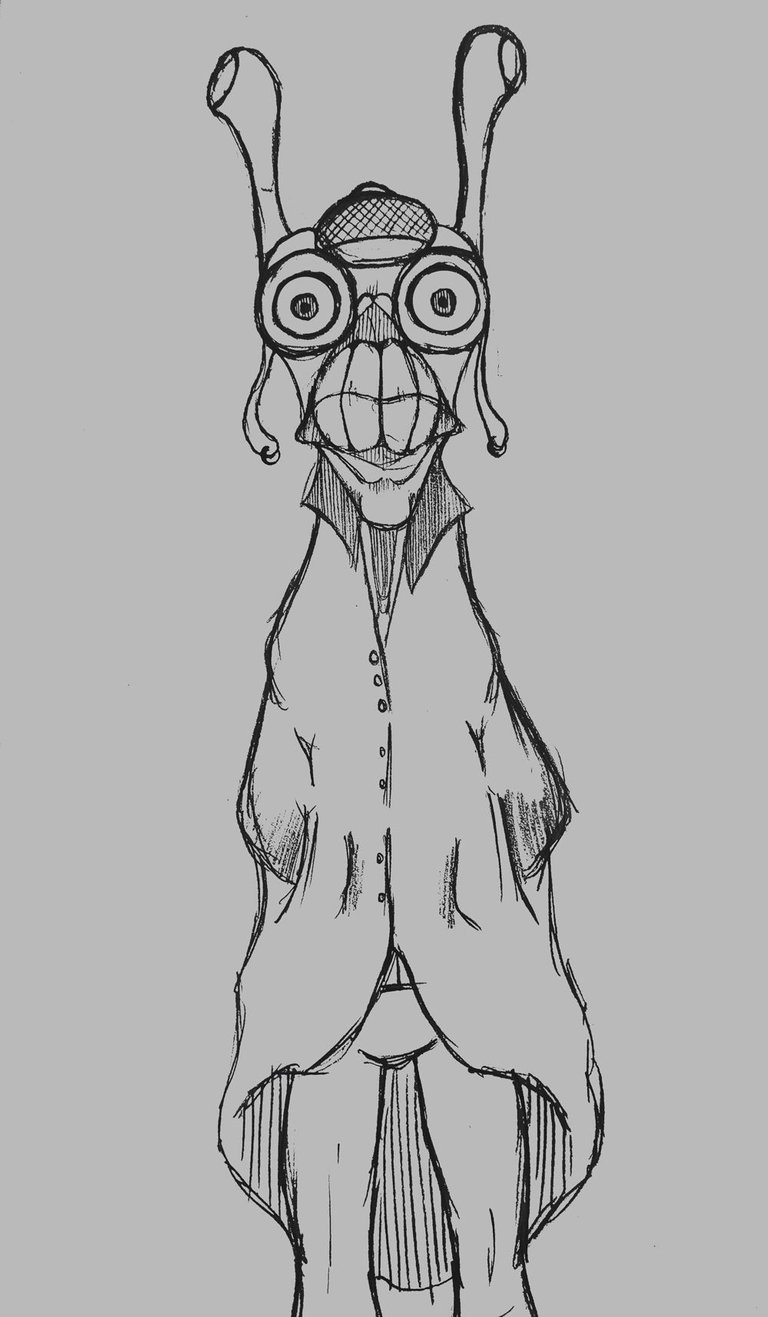 It turns out that this is all I wanted to show you after this long break. Although do not be discouraged my dear friends, in three days I will be back again with more amazing drawings that I am creating for you!
I was thinking, and it's always fun to think that someone will miss you when you're gone for a while
recently I started listening to Tame impala, a fantastic band I recommend you check out their songs because they can put you in a really cool mood.
Obviously [Music : Tame Impala - The less I know the better]
Thank you very much for reading this post, and I hope you will come back to me for more in the next 3 days.
Also if you liked this post, don't be shy and leave a comment, upvote or reblog it :), thank you!
See you next time! I hope your day will be even better than the previous one :)
---
---